Magic Jigsaw Puzzles is an app that brings tons of puzzles to the family for them to enjoy. They have more puzzles than you can shake a stick at, and they have adjustable difficulty from simple to advanced. Magic Jigsaw Puzzles makes it possible to enjoy the classic family friendly activity of putting together puzzles while you're on the go or if you just don't want to take up an entire table. The future is now, people!

*This is sponsored with Magic Jigsaw Puzzles. All my opinions are my own and not swayed by outside sources.*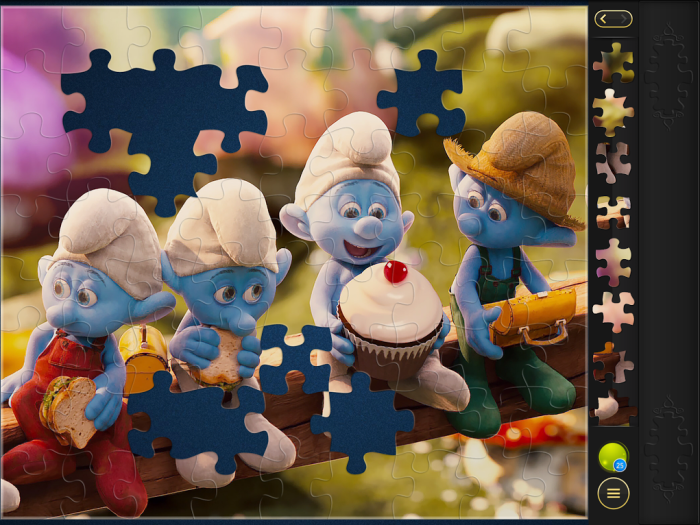 Magic Jigsaw Puzzles Brings Us Even More with Sony
Magic Jigsaw Puzzles already has a ginormous library of over 20,000 puzzles for us to enjoy, with adjustable skill levels from beginner to advanced, which means that everyone in the family can enjoy these wonderful puzzles. As if that weren't enough, they've now partnered with Sony to bring us even more puzzles with some of our favorite animated Sony films. The kids will love putting together puzzles featuring Cloudy with a Chance of Meatballs, The Smurfs, and Hotel Transylvania. They'll also be including other current and new release films as they go, which means we can look forward to even more fun and colorful puzzles.
In addition to the new partnership with Sony, this app also brings us puzzles that feature the natural world thanks to a partnership with National Geographic. So you can see that this app is always moving forward with new and interesting puzzles to keep us all interested and coming back for more. That's important to me because I've downloaded so many apps that just stopped being supported with new content. You know how it is. You play for a couple of weeks, or maybe a month, and then suddenly you're out of puzzles. It's a total bummer. That's not the case with Magic Jigsaw Puzzles!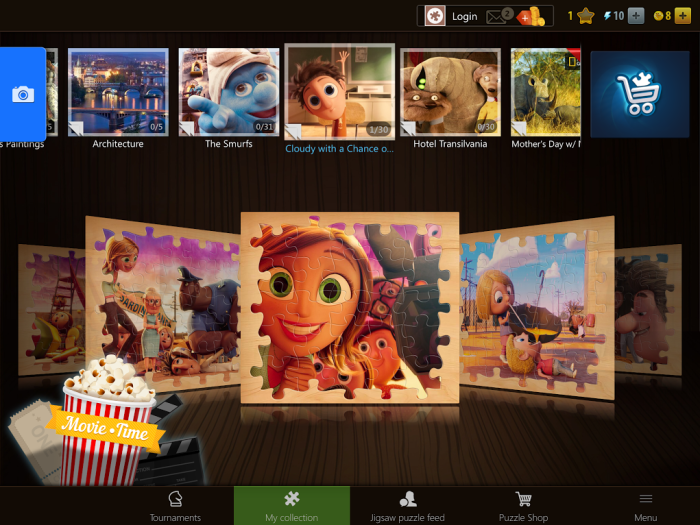 Magic Jigsaw Puzzles is Fun for the Whole Family
Magic Jigsaw Puzzles is the jigsaw puzzle app that's fun for the whole family. With a library of over 20,000 puzzles and growing, including current and upcoming puzzles from featuring Sony and an existing partnership with National Geographic, there's no end to the puzzle fun. And because their puzzles are adjustable from beginner all the way to advanced, they're always the perfect difficulty for anyone in the family.
You can find Magic Jigsaw Puzzles on iTunes and Google Play, so download it and give it a try for yourself. It's the best puzzle app I've ever used.