*I am being compensated by Dunkin' Donuts. All my opinions are my own and not swayed by outside sources.*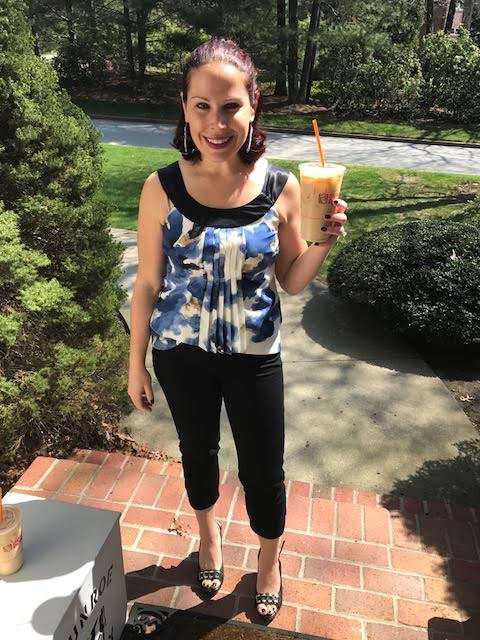 Next Wednesday is Iced Coffee Day at Dunkin' Donuts across Rhode Island. With the weather being 90 degrees today, Iced Coffee season is back! If you are like me, you go to Dunkin' Donuts at least once a day for an Iced Coffee, so why not stop by and tell all your friends about next Wednesday's event. For every Iced Coffee sold, Dunkin' Donuts across RI will donate $1.00 to Hasbro Children's Hospital. By simply getting your daily dose of Dunkin' Donuts, you will also   be doing "gooDD" for the RI community.
To kick things off next Monday, 5/22,  Jackie Bradley Jr. from the Boston Red Sox will be at the Iced Coffee Day preview event at the Dunkin' Donuts in Warwick. The address is 2456 Warwick Avenue in Warwick at 11:00 AM. You can stop by to see Bradley Jr. behind the DD counter! I plan to visit this superstar and hope you all will too!
There is no greater good than helping kids out and that is exactly what you will be doing when you buy your Iced Coffee at Dunkin' on 5/24 in Rhode Island! Let's help out those kids at Hasbro and lets help Dunkin'  raise a lot of money for this worthwhile cause!