*I work with American Girl. All my opinions are my own and not swayed by outside sources.*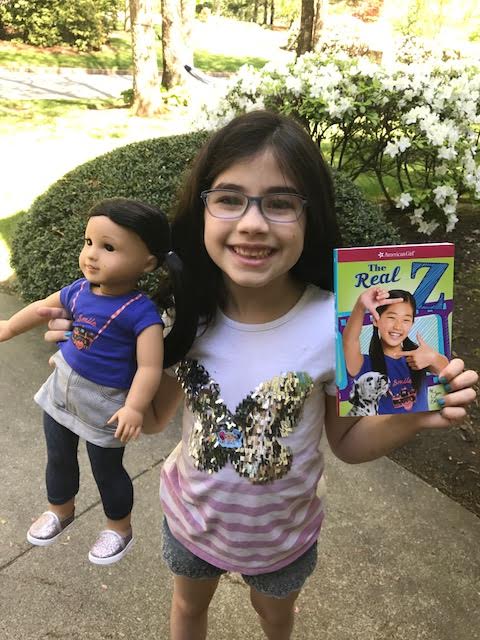 Both of my girls LOVE American Girl. Just this week, Hayley went to a sleepover party where every girl invited brought their own American Girl and the mom made little sleeping bags for the girls. It was the cutest thing EVER! So we were excited to receive the new American Girl Z Yang which Hayley has not let go since receiving it!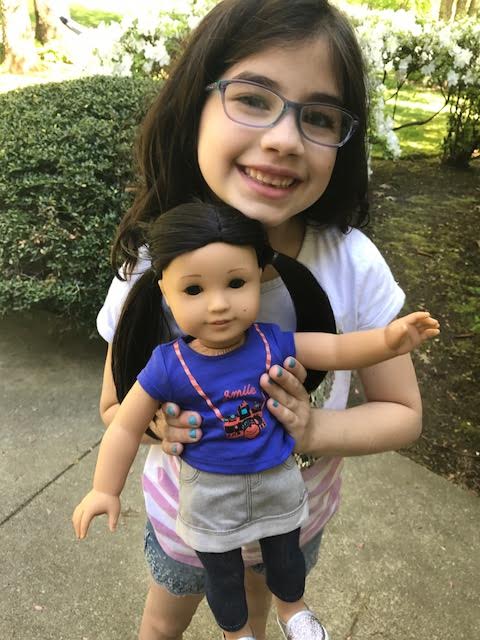 With the diversity of all the American Girl fans out there, American Girl introduced the 'More Characters To Love' campaign which introduces more character options in 2017 than ever before in response to impassioned requests from fans. Following the recent launches of Gabriela McBride, Tenney Grant and Logan Everett, American Girl launched  Z Yang last month.  "Z" (short for Suzie) is Korean American and the latest character to join this series of contemporary characters, representing more diverse backgrounds, creative interests, and experiences for girls today.
ABOUT Z Yang:
American Girl's popular stop-motion vlogger character, Z Yang, is being brought to life for fans who have come to know and love her as the star of the company's immensely popular web series, Z's Crew . Z hails from Seattle and loves staying connected with friends and sharing a good story through her stop motion videos.
Hayley loves Z Yang as do all her friends that come over to play with her. Hayley has a lot of friends from various ethnic backgrounds and I love that American Girl is now incorporating the ethnicities into their girls.
You can see how happy she is with Z Yang here: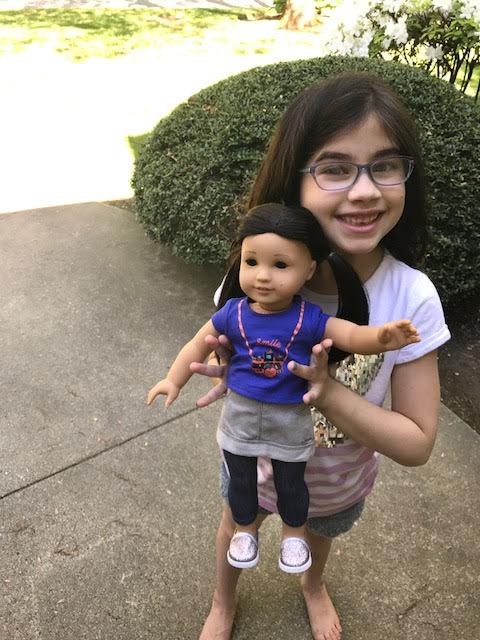 Be sure to check out Z Yang and all the American Girls today!
GIVEAWAY: One winner will receive American Girl Z Yang. This giveaway is run via rafflecopter so click read more to see the actual giveaway. The only mandatory entry is to tell me why you want to win Z Yang in the comment section proceeding the post. While the other entries are optional, I highly suggest filling them out to increase your chances of winning. US only. Good luck!
a Rafflecopter giveaway