It's been a few years since I ended my breastfeeding/pumping journey but I remember that period of motherhood vividly. For as long as I can remember I've been witness to my family members breastfeeding their little ones. In more recent years, I've also seen a combination of both breastfeeding and pumping or even just pumping. I did a combination of this with my kiddos.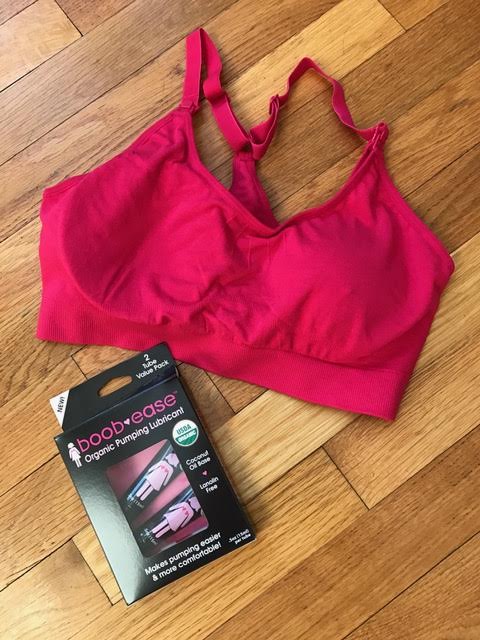 *This is a sponsored post. All my opinions are my own and not swayed by outside sources.*
You'd think that breastfeeding would come as naturally as breathing and while the instincts are there, getting the hang of it can be tricky. There are several different positions to choose from, proper latching, etc. It can take awhile to become a successful breastfeeding couple with your little one. Pumping is even more of a challenge because it's not as second nature as breastfeeding. Getting to know your pump, all of its pieces, how to clean them and learning how to properly attach the pump to extract your milk, it's all trial and error. Even for those who have prior pumping experience, the process can be tricky and sometimes, even painful! With so much powerful suction being applied to one of the most sensitive parts of your body, it's common for the flange of the pump to stick to the skin and cause tearing, chaffing and discomfort.
Bamboobies has released a product that is able to make pumping easier as well as more comfortable for mothers who use pumping as their sole method of feeding their little ones. The Boob Ease Organic Pumping Lubricant is 100% Organic with a coconut oil base, making sticking and potential tearing of the skin a thing of the past. It comes in packs of two, so, you're able to store one in your pumping/diaper bag and keep the other at home. The combo pack makes it convenient and easy to pump comfortably virtually anywhere you go!
Features of the Boob Ease Organic Pumping Lubricant include:
-Helps reduce friction to make pumping easier and more comfortable.
-Recommended by Lactation Consultants.
-Lanolin free.
-Safe ingredients that are safe for ingestion for your nursing baby.
Winner of the Mom's Gold Choice award, the Boob Ease Organic Pumping Lubricant is available online as well as at retailers such as Babies "R" Us, Target and Amazon. Out of the many moms who have used this product, 75% of the moms said that the product made their pumping sessions/pumping journey more comfortable and easier than before.
A big part of being a new mom, whether you have one little one or several, is staying active while keeping up with your mom routine. It's natural to be tired and run down but many moms swear by keeping up an active health routine while juggling your new baby. Not only does exercise keep you fit but it also keeps you feeling good as well. Yoga is an excellent source of edification for both the mind and body but if you're nursing/pumping there's bound to be some extra weight/pressure in your chest area that wasn't there before, so, it's important to keep yourself supported through your post-partum yoga routine.
The Bamboobies Yoga Nursing Brahhh is a new product from the company that is an award winning way to keep new moms comfortable, fashionable and great as they go through their daily workout. Whether you're taking a walk around the block with your little one or heading to the gym for your yoga class, you can feel good and still be comfortable with the Yoga Nursing Brahhh. Crafted from soft, eco-friendly bamboo rayon fabric, the breathable and moisturing wicking fabric is perfect for new moms who plan on being active after baby is born. It also features nursing clasps as well as drop down cups so you can nurse or pump easily while wearing it, without having to fumble and wrestle with it like you would a bra that didn't have the same features.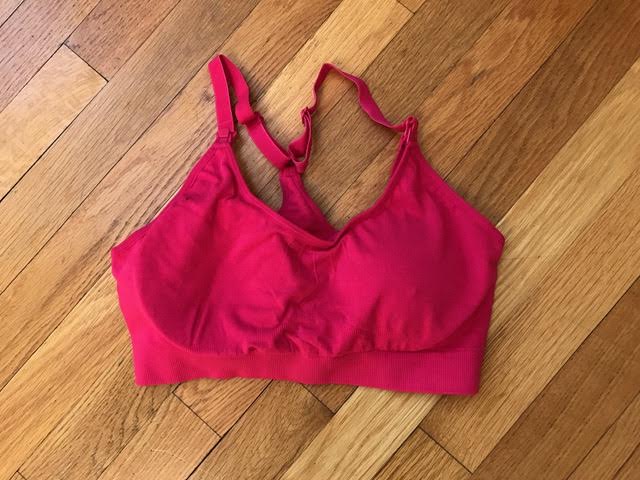 The seamless design that the Yoga Nursing Brahhh features is another key instrument for keeping mamas comfortable while wearing it. Not only does it prevent rubbing the sensitive skin of your breasts but the seamless factor also allows the bra to grow with your ever changing body without sacrificing support.
If you're a new mom who is embarking on a breastfeeding/pumping journey and are looking for some awesome new products to try out to make things easier and more comfortable, then I would definitely suggest Bamboobies as a whole but definitely the Pumping Lubricant and Yoga Nursing Brahhh!
To find out more about Bamboobies and their line of products for new mamas, you can visit them online or become a fan of their social media pages like Facebook|Twitter|Pinterest|Instagram|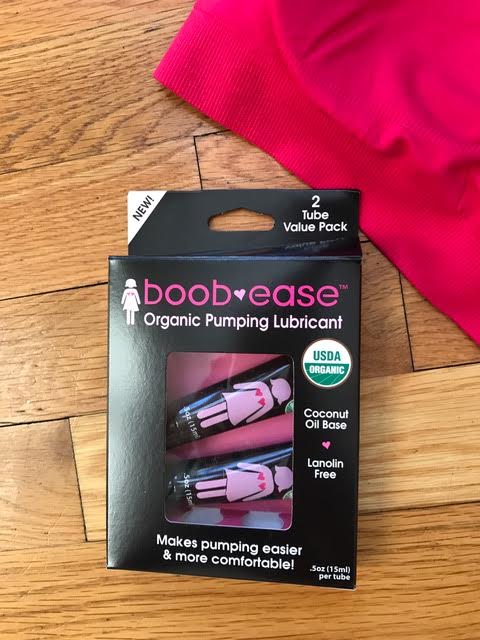 GIVEAWAY: One winner will receive a Bamboobies prize pack including Boob Lube, Yoga Nursing Bra and Nursing pads. This giveaway is run via rafflecopter so click read more to see the actual giveaway. The only mandatory entry is to tell me what your favorite product is by clicking here: Bamboobies. Please put all comments in comment section proceeding the post. While the other entries are optional, I highly suggest filling them out to increase your chances of winning. US only. Good luck!
a Rafflecopter giveaway