Me and mine is a phrase we hear a lot. When it comes to my oldest daughter, me and mine takes on a whole new meaning. We are super tight, and she wants to do everything just  like mom does. That includes taking care of her skin. That's why it's been so easy to encourage her to put on her sunscreen. If mommy does it, she'll do it. And mommy always does it. No sun damage, please!
*This is sponsored with Neutrogena. All opinions are my own and not swayed by outside sources.*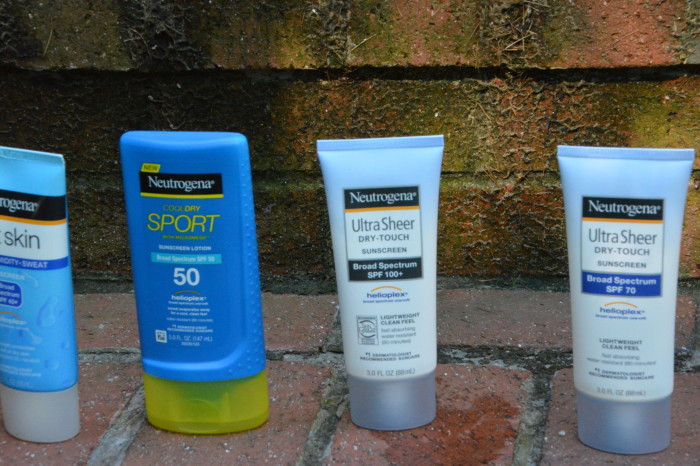 Me and Mine are Taking Care of Ourselves
I've taught all of my kids from a young age that sunscreen is important in both summer and winter. We put sunscreen on whenever we leave the house, no matter the weather. All of my kids have been pretty good about it, but my daughter is absolutely committed to it just like mommy is. To ensure that we have healthy skin now and later in life, I always tell her how important it is to think ahead and how important it is to always wear sunscreen. It's a great bonding experience, because mommy has her sunscreen and my daughter has hers. It's a fun little way to keep our skin healthy and have some great bonding moments. Even my youngest gets in on the act!
Neutrogena for Me and Mine
I only get Neutrogena sunscreen for my daughter and I. Their sunscreens are the highest quality and they do a great job. Both of those things are very important to me!
For Me
For Mine
Neutrogena Pure & Free Baby Sunscreen: Designed for my baby's delicate skin. Pure & Free offers powerful protection without ingredients that can irritate sensitive skin. It's naturally sourced and free of fragrances, dyes, and oils.
Neutrogena Wet Skin Kids: Because my daughter wants to get back to the action, Neutrogena Wet Skin is a great option. It's designed to work on wet skin, so you can get it on and get them back to playing and having fun.
Neutrogena Ultra Sheer Sunscreen: You're not imagining things. I listed this in my section. This stuff works so well, I'm happy to share with my daughter when she asks.
Protecting Me and Mine with Neutrogena
Neutrogena is the only brand of sunscreen I use for me and mine. Just like their other skin care products, they're of the highest quality and they never let me down. Encourage more healthy "me and mine" skin moments with your kids with Neutrogena.
Giveaway: One winner will receive a Neutrogena prize product pack! This giveaway is run via rafflecopter so read more to see thea actual giveaway. The only mandatory entry is to visit Neutrogena and tell me your favorite product. Please put all comments in the comment section proceeding this post. While the other entries are optional, I highly suggest filling it out to increase your chances of winning. US only.
a Rafflecopter giveaway

Also be sure to check out @loveforlacquer to see her favorite Neutrogena products to gift this Holiday season!