We all need a great recipe for cookies! This one uses my favorite Peppermint and M+M's! ENJOY!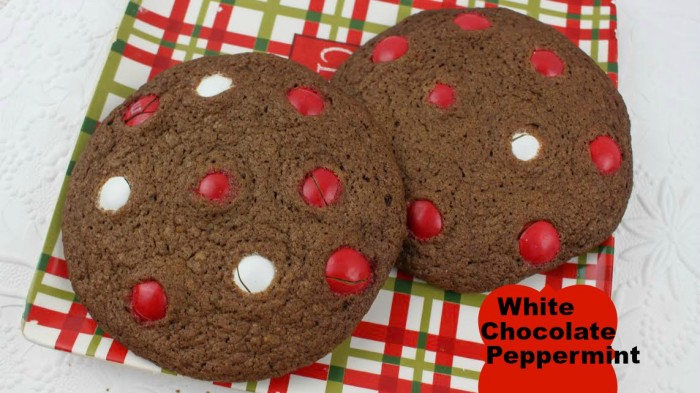 INGREDIENTS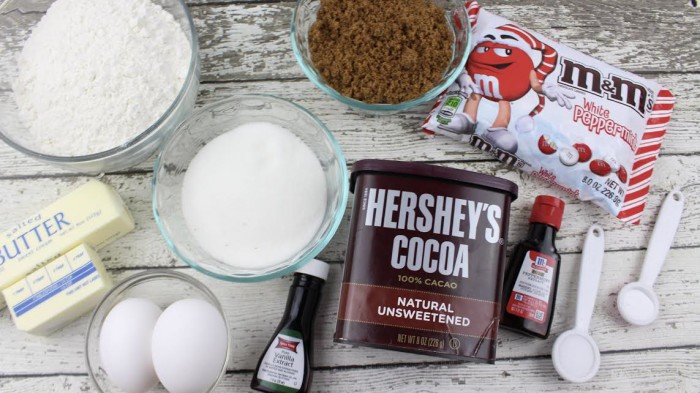 1 3/4 cup all purpose flour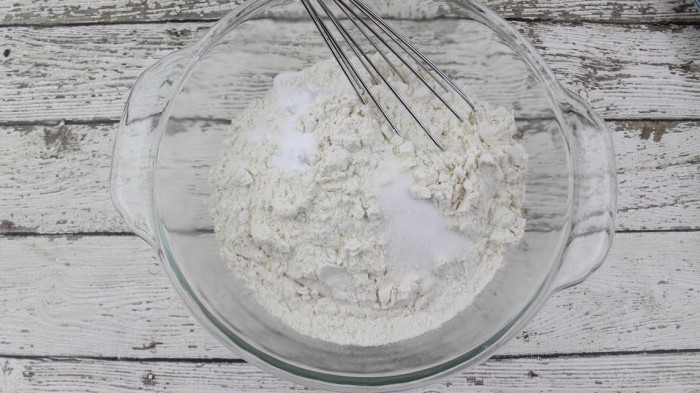 1/2 teaspoon baking soda
1 teaspoon salt
3/4 cup (1 1/2 sticks) butter- melted
3/4 cup granulated sugar
3/4 cup brown sugar
1/2 cup Hersheys dark cocoa powder
1 teaspoon peppermint extract
1/2 teaspoon vanilla extract
2 eggs
1 (8 oz) bag white chocolate peppermint M & M candies
DIRECTIONS
1. Preheat oven to 350°. Line a large baking sheet with parchment paper and set aside.
2. In a medium mixing bowl, add the flour, baking soda and salt. Whisk to combine. Set aside.
3. In a large mixing bowl, add the butter, both sugars, cocoa powder, and both extracts. Mix well to incorporate.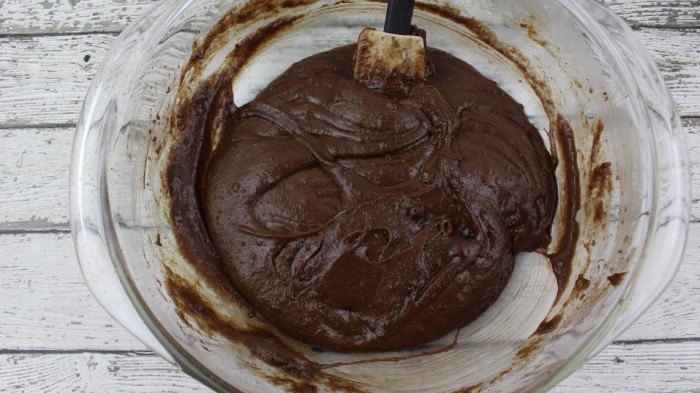 4. Add one egg at a time, stirring well after each addition.
5. Add the dry ingredients to the wet ingredients and stir well to form the cookie dough.
6. Roll the dough into 2 inch balls and place on the lined baking sheet, at least 2 inches apart. (The cookies WILL enlarge and spread a bit).
5. Flatten the cookie slightly and place 8-10 white chocolate peppermint M&Ms on top of each cookie.
6. Bake for 10 minutes.
7. Cool for 5 minutes on the baking sheet before transferring to a wire rack.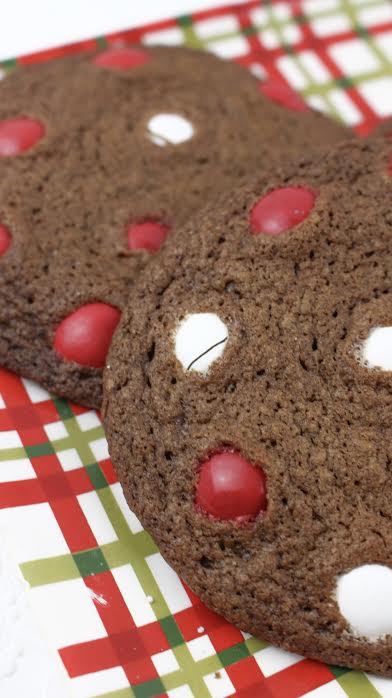 8. ENJOY!!
*Store in an airtight container for up to one month.