Family fun is all about coming together as a family and creating long lasting memories. The thing is, it's hard to have family fun when the family is face first in their phone or tablet. That's what Funplugit is all about. Funplugit is a subscription box service committed to family fun without devices through fun DIY projects that the entire family can do together. Simply put, Funplugit makes unplugging fun – hence the name.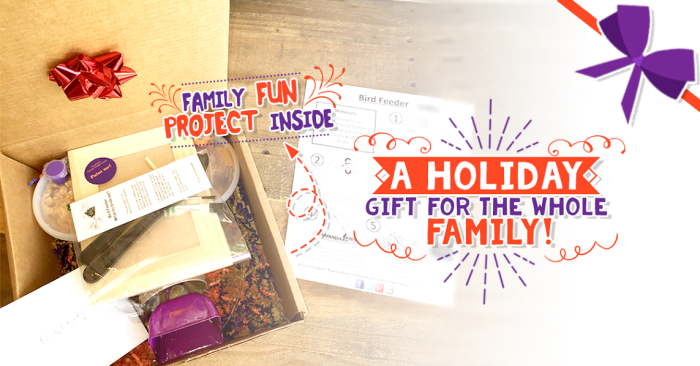 *This is a sponsored post. All my opinions are my own and not swayed by outside sources.*
Family Fun with a Unique Twist
We all know the value of family game night and how much it promotes family unity. What about family project night? When you sign up for the Funplugit subscription box service, you and your family will sign the pledge to funplug and complete the project that you receive on a monthly basis. It's not about being anti-technology. It's about being pro-family time. And the best part is that every family can take advantage of Funplugit. That's because the company sends out boxes that are tailored to families with kids of all ages, so every family can enjoy being together and creating memories in a unique, DIY project-driven way.
And don't worry if DIY isn't exactly your thing. Even the founder of Funplugit isn't a typical DIYer. But the concept that she personally learned is this: Learning to do something as a family leads to wonderful family members and a sense of accomplishment that's hard to get any other way. And these projects aren't overly complicated. They're simple but fun projects with everything that you'll need to complete them included. They're designed to be fun and challenging. not impossible and frustrating.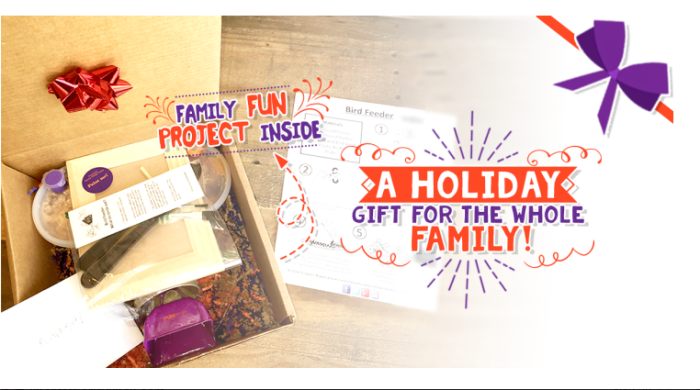 Give the Gift of Tech-Free Family Fun with Funplugit
Funplugit is all about family and family time. Of course, we're going to use our phones and tablets – many of us quite often. But we need to remember to take  time to be together as a family with no distractions. That's what Funplugit is all about. Just one time in a month where the phones, tablets, and gaming devices are put down for an hour or two can lead to amazing family memories and the strengthening of the family unit.
This year, you can give the gift of tech-free family bonding in a box. Right now, you can get 20% off 6 and 12 month subscription Funplugit subscriptions. Just use the discount code: BONDING2016 to start having amazing family fun with funplugit.
For More Information on Family Fun with Funplugit:
Follow Funplugit on Facebook
Follow Funplugit on Twitter
Follow Funplugit on Instagram
Follow Funplugit on Pinterest