*I am a Hershey Park ambassador. All my opinions are my own and not swayed by outside sources.*
Last weekend, we had the chance to visit Hershey Park all decked out for Christmas. To say it was beautiful is a HUGE understatement. It was probably the prettiest I have seen any amusement park to date during the holiday season.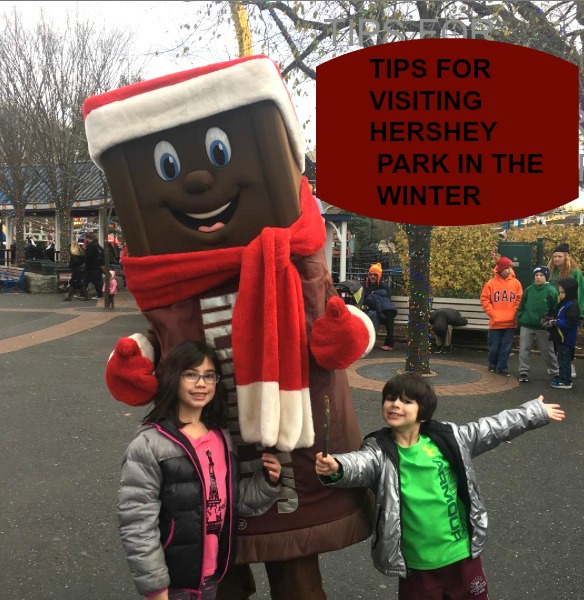 TIPS FOR VISITING HERSHEY PARK DURING THE CHRISTMAS SEASON:
1. Hershey Park's Christmas Candyland is now open and ready to serve you!  Make sure you visit all the rides that are open as some of them are glistening in bells and whistles for the holidays. While most other places shut down all of their big rides during the holidays, Hershey Park leaves quite a few open and ready to ride over and over. Their main holiday roller coasters open during the season include Wildcat, sooperdooperLooper, Cocoa Cruiser and Laff Trakk. In addition for this year,  two NEW additions will be added to the rides open in Candylane; Wild Mouse and Howler.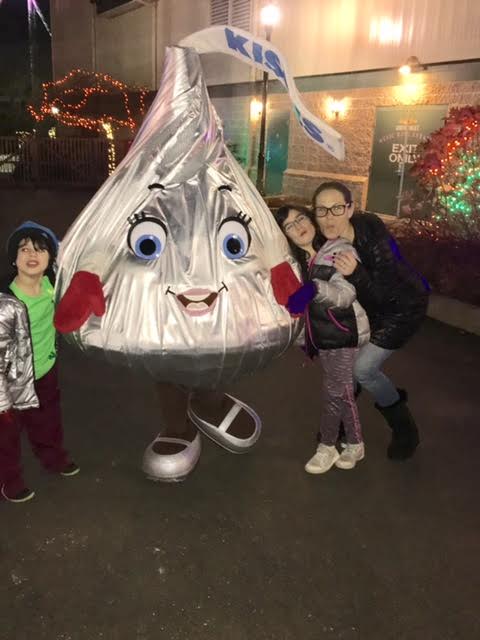 Hayley and I's favorite ride was the Wildcat. This was our first time on it and boy it is a fast one! Such a fun ride that we rode over and over! Another special feature inside the Christmas Candyland is the the Laff Trakk which is sporting a special holiday themeing inside the indoor glow-coaster. You must check it out!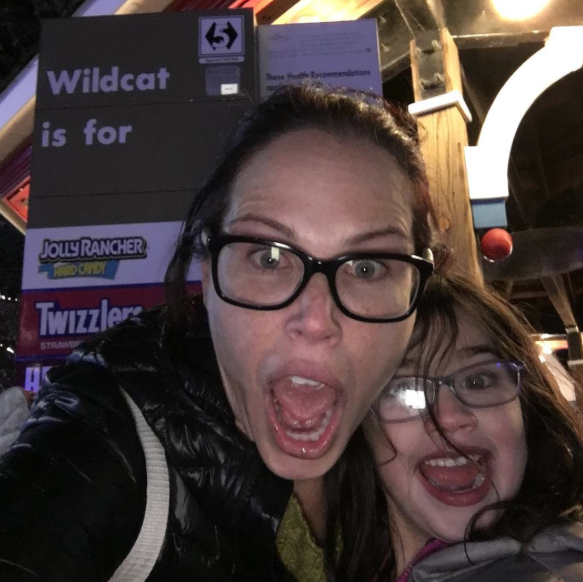 2. NEW HOURS to benefit all of us at Christmas Candyland! Hershey Park is now open DAILY throughout New Years! That means if your kids get out of school at 3, you can head over there ride a few roller coasters and have a jolly time!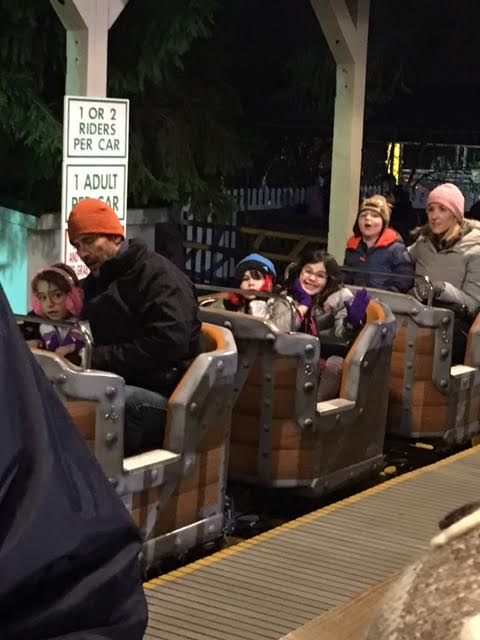 Here are the hours for the rest of the year: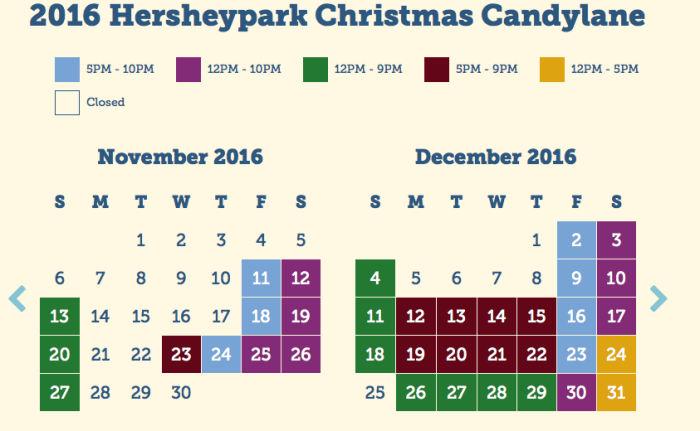 3.  Get there early if you can. I found that when we went this past Saturday at the opening time of noon, we got on all the rides without any problem. However, as time went on, the lines definitely become longer so to take advantage of the timing. We decided to do the Chocolate Factory in the early morning and then were in line ready to enter the park at noon.
Also the preview plan they have at Hershey Park is truly phenomenal so be sure to hit the parks on the first night of your stay!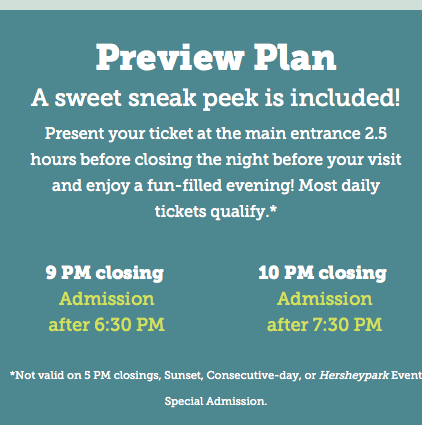 4. Get festive with the four million sparkling lights that will illuminate and excite as you make your way through Hersheypark. We took the train ride around the park and it was magical! I have never seen so many glistening lights and my kids were totally enthralled with the beauty. There is no better way to get in the holiday mood, then by visiting Hershey Park at Christmastime.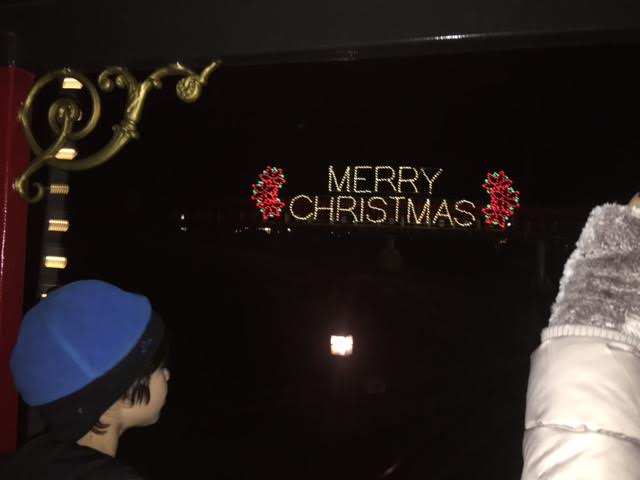 5. Enjoy the special Christmas holiday shows! A brand NEW holiday show will be sure to put you in the holiday spirit so get ready for A Music Box Christmas. In addition, some of everyone's favorite Candylane activities returned including: Santa and his live reindeer, Rudolph's Skating Pond, and NOEL, the breathtaking light show.
6. We did not have a chance to do this on our recent trip but I heard you must check out the  two miles of lighted displays from the comfort of your car in the Hershey Sweet Lights. Enjoy illuminated holiday lights through the fields and wooded trails while listening to holiday music.  I can't wait to try this on our next visit!
Christmas time at Hershey Park is nothing other than magical and spectacular. Be sure to visit Hershey Park in the next few weeks to see the magic come alive right before your own eyes. ENJOY!