This post is sponsored by Country Crock®. All opinions are my own.
There is only one cookie recipe you will EVER NEED in your life and that is the Country Crock® Make It Yours™ cookie recipe. Not only is this recipe extremely easy to make but it is DELICIOUS! With the holidays coming up, baking is something that needs to be easy but appease everyone who tastes the cookies. After all, everyone judges your baking during the holiday season. Trust me when I tell you that with this recipe, everyone will be drooling and asking you how to make it. You simply have to tell them it is the Country Crock® Make It Yours™ cookie recipe! Just add your own mix-ins to the recipe for a whole new cookie!
Remember when my blogger friend Ruth asked me share my version? Well I want to continue spreading that cheer and joy!   Tell me how you plan to mix it up and you could win!
The #MakeItYoursHoliday Sweepstakes starts on December 9th and runs through December 16th. Follow the easy instructions on how you can enter to win big!
How to Enter: Simply tag a picture of your favorite holiday cookie creation made with the Country Crock® Make It Yours™ recipe on Instagram or Twitter with #MakeItYoursHoliday. You can also upload via an entry page on Facebook.
Prizing:
One grand prize winner gets $3,000
One runner -up winner gets $1,500
CafeMedia matches the prize package with a $4,500 donation to Feeding America
GOOD LUCK TO EVERYONE! I want to see one of my readers win!!

Country Crock®Make It Yours™ Cookie Recipe- Chocolate Chip Granola Cookie Dough Cookies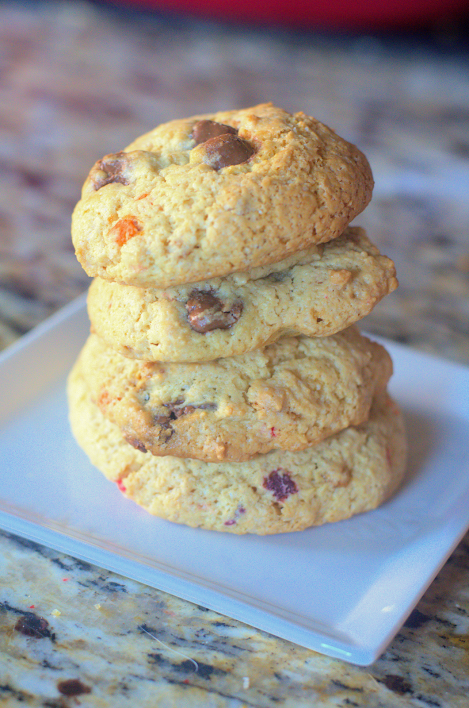 This recipe is too easy! Prep time is 10 minutes and cooking time is 12 minutes. You are only 22 minutes away from 4 dozen delicious cookies!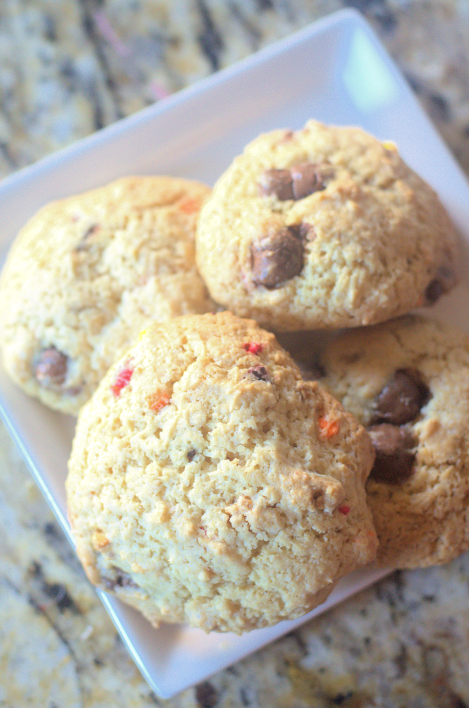 Ingredients: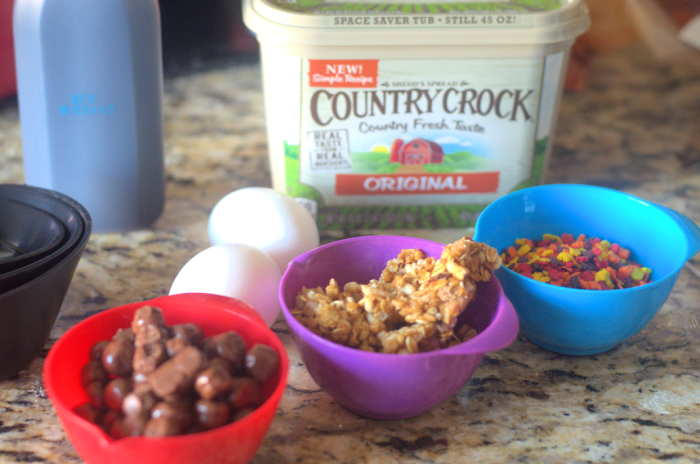 1 cup Country Crock®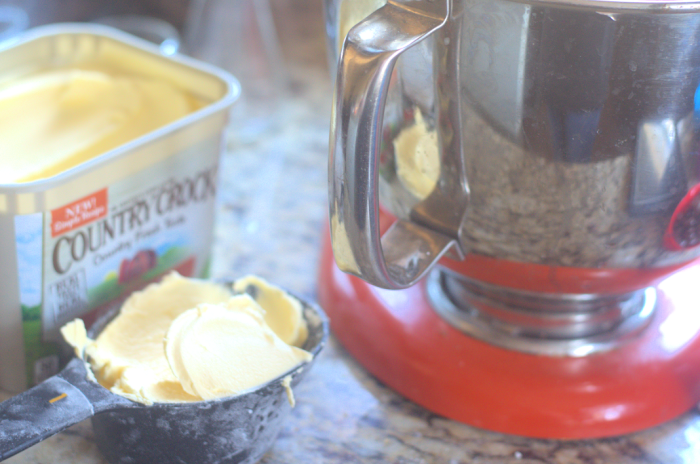 3/4 cup packed brown sugar
3/4 cup granulated sugar
1 large egg
1 large egg yolk
2 tsp vanilla extract
3 cups all-purpose flour
1 tsp baking powder
3/4 tsp salt
1/4 tsp baking soda
1 to 2 cups of your choice of mix-ins – I used granola and cookie dough bites.
(visit CountryCrock.com for mix-in inspiration)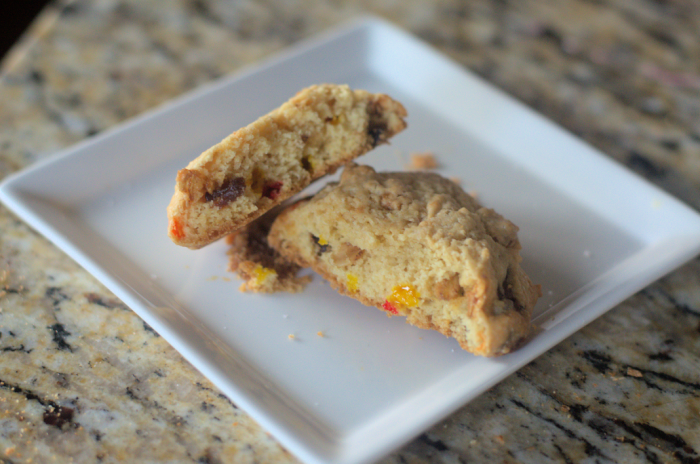 Directions: 
Directions:
1. Preheat oven to 375°.
2. Mix brown sugar, granulated sugar, Country Crock® spread, egg, egg yolk, and vanilla in a large bowl until well mixed.
3. Stir in flour, baking powder, salt, and baking soda until blended (dough will be soft and creamy).
4. Add mix-ins to the dough (leftover candy, dried fruit, chocolate chips, sprinkles, etc.). I used granola and cookie dough bites for my mix-ins.
In no time at all, you will have a delicious cookie that everyone will LOVE! All I have to do to change it up is add in a cup or two of my favorite mix-ins. That means I can make all kinds of delicious cookies without having to search the store for a ton of different ingredients. And THAT means I can make more delicious nom noms in less time and with less hassle. WIN