Last month, I was able to go on set of Dr. Ken. You can see about my wonderful experiences by clicking here: Dr. Ken. Now I am able to share something very special for you all! I have an exclusive sneak peak of the upcoming Dr. Ken Christmas Episode just for all of you guys! ENJOY!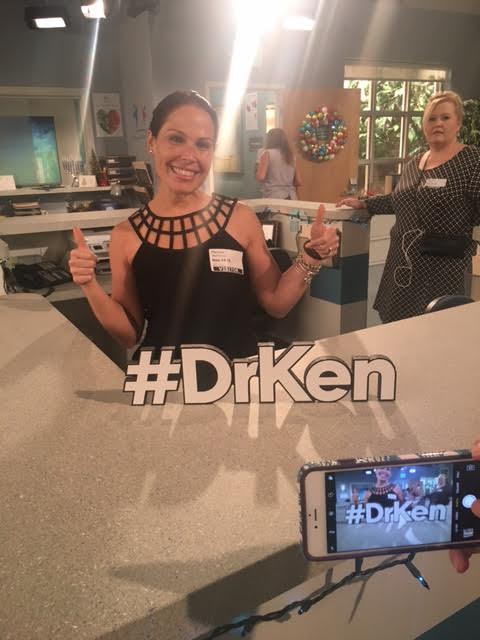 "A Park Family Christmas" –
Allison wants to show her fun side to her Welltopia coworkers and offers the Park home for the office holiday party, but Ken isn't onboard with the idea. Meanwhile, Clark truly wants to give his boyfriend, Connor, the perfect present, but Connor upstages him with the ultimate gift; for the library's Christmas party, D.K. dresses up as an unlikely Santa and Dave dons elf garb; and Molly tries to impress a Stanford University official, on FRIDAY, DECEMBER 16 (8:31-9:00 p.m. EST), on the ABC Television Network.
"Dr. Ken" stars Ken Jeong as Dr. Ken, Suzy Nakamura as Allison, Tisha Campbell Martin as Damona, Jonathan Slavin as Clark, Albert Tsai as Dave, Krista Marie Yu as Molly, Dana Lee as D.K. and Dave Foley as Pat.
Guest cast: Stephen Guarino as Connor, Jerry Minor as Eric, Sam Lloyd as Gary, Rose Abdoo as librarian, Mark Bloom as Curt, Meagan Fay as Virginia, Jailen Bates as bigger kid, Callan Farris as very sweet kid, Gemma Brooke Allen as little girl.
"A Park Family Christmas" was written by Tim Doyle and directed by Eric Dean Seaton.
TUNE IN Friday, December 16th TO SEE THIS INCREDIBLE EPISODE!