With the holidays steadily approaching it has never been a better time to start shopping. Whether you're looking for a treat for yourself or a loved one, you're sure to find some great prices on big ticket items in the next few months. Of course now isn't a bad time to start your shopping if you're looking to get a jump on your holiday shopping. The deals won't be as great but I like to take my chances and knowing that I'll be able to skip the mad rush that accompanies holiday shopping is just another bonus of starting shopping now.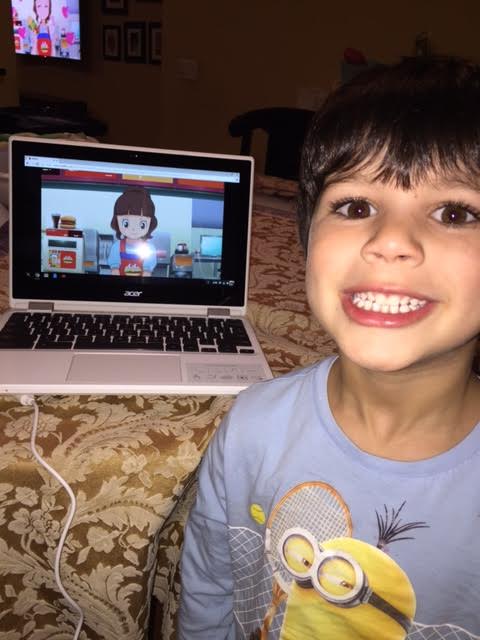 Electronics are the to-get items on my list this year. I have several people on my holiday list that put in a request for them last year but at the time I'd already completed my shopping so I'm determined that this year is the year I'll be able to oblige them. Since a new computer was a request I got from a my son last year I decided to start shopping around for them before the holiday shopping began. It dawned on me as I was reading specs that I don't know nearly enough about computers and would need help when the time came to buy one.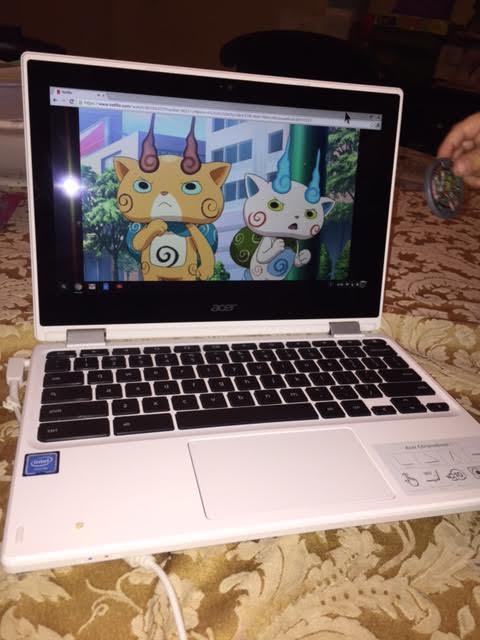 Thankfully with this realization came an opportunity to test out an Acer Chromebook R11. The timing couldn't have been more perfect as it was one that I'd already looked at and was interested in learning more about. Unlike other larger models, the Acer Chromebook is smaller in size but is capable of doing just about everything you need, no matter what you're using it for. It's a perfect gift for yourself, a loved one or even a student who is going back to school and needs a compact computer to take to classes or do homework on.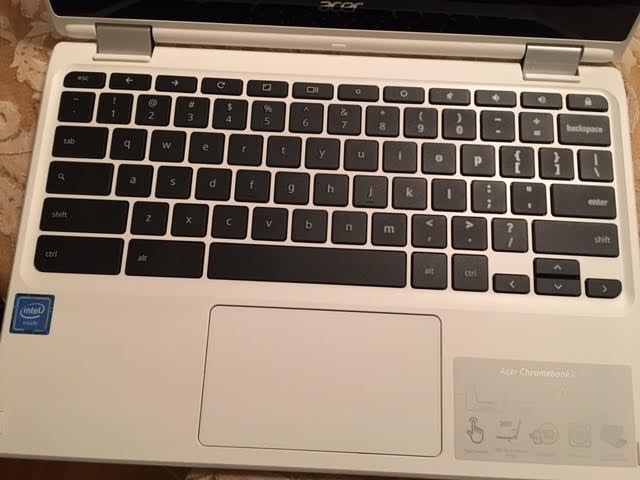 The Acer Chromebook R11 comes complete with a host of different specifications that make utilizing its capabilities a cinch. These specifications include but aren't limited to:
11.6 Inch HD Touchscreen with Intel HD Graphics
Intel Celeron N3150 1.6 GHz (2 MB Cache)
2GB DDRL3L Onboard Memory
Bluetooth 4.0
Secure Digital Card Reader
Built-In HD Webcam
HDMI Port
USB Ports, 2.0 and 3.0
Battery Life Up to 10 Hours
Lightweight at 2.76 lbs
Also the Acer Chromebook R 11 can be used in four different modes: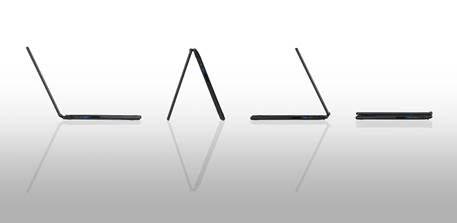 · Laptop – no explanation needed J
· Tent – great for cramped spaces, like watching a movie on a plane
· Display (keyboard is face down) – to share photos with someone sitting across the table
· Pad – to use as a tablet
This versatility makes the R11 a great computer for the ever-changing lives of moms. Tent mode (second from left above) is space-saving for confined environments such as when traveling on a plane or train. In pad mode (keyboard can be bent back 360 degrees – last image above) the Chromebook becomes sleek and slim and can be used as a tablet and efficient way to play, share and browse. Display mode is a convenient way to share photos (for example) with someone sitting across the table from you.
The Chromebook R 11 is also extremely stylish – the premium aluminum top cover is imprinted for a uniquely textured metallic finish using Acer nano-imprint technology. This makes it easy to transport both moms and children, and reduces the weight so it's lightweight at only 2.76 pounds.
You can not go wrong with purchasing this awesome computer for yourself or your kids trust me!!
To find out more about the Acer Chromebook R11 you can find it on Amazon or visit the Acer website.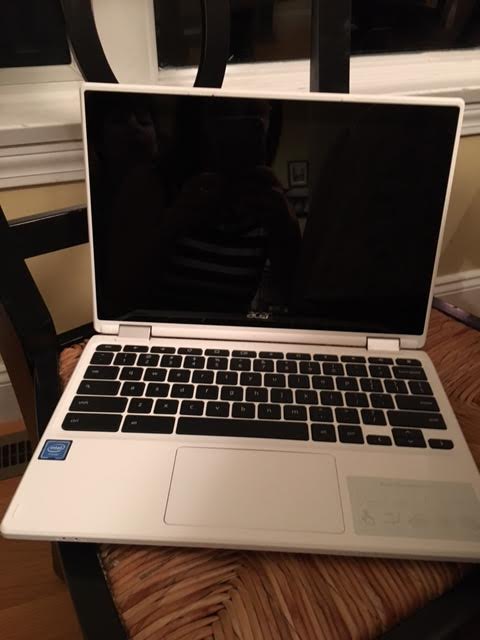 *Chromebook was sent for review. All my opinions are my own and not swayed by outside sources.*