*Travel and compensation provided. All my opinions are my own and not swayed by outside source.*
This past month I was very excited to go Back to School with Lysol! One of the most important ways to keep kids from getting sick is to keep the germs at bay. Luckily for me, I was able to learn all about those nasty little critters at the #LysolGermSchool event in New York City.  This event was hosted by Lysol, which the #1 disinfectant I always think about in our household.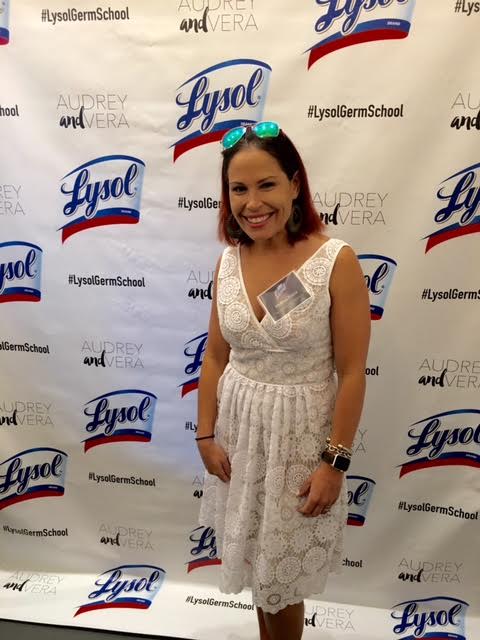 Did you happen to know that thirty-eight million school days each year are missed due to the flu and tens of millions more are lost due to colds? That is a staggering statistic but also a very true one. I know how many days my kids are out because of sickness and it does not make this mama happy. By learning all about germs at the germ crash course, I am now better equipped to fight out those nasty little buggers.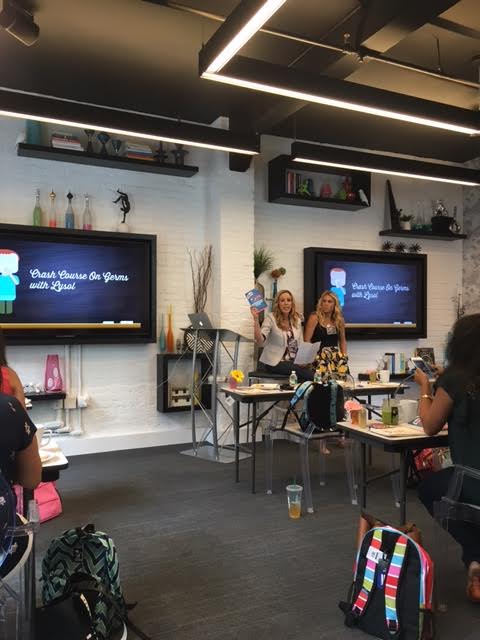 When we arrived at the event, we were given breakfast which was outstanding. I had a kale chocolate smoothie from House of Juice Brooklyn,which was too die for. After breakfast was done, it was time to take our seats for our back to school session on germs. We each had our own placemat, book bag, header, and paper for our classroom. The set up was simply adorable.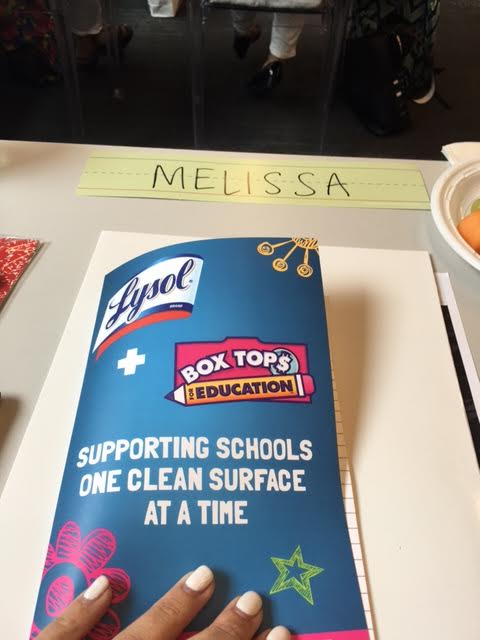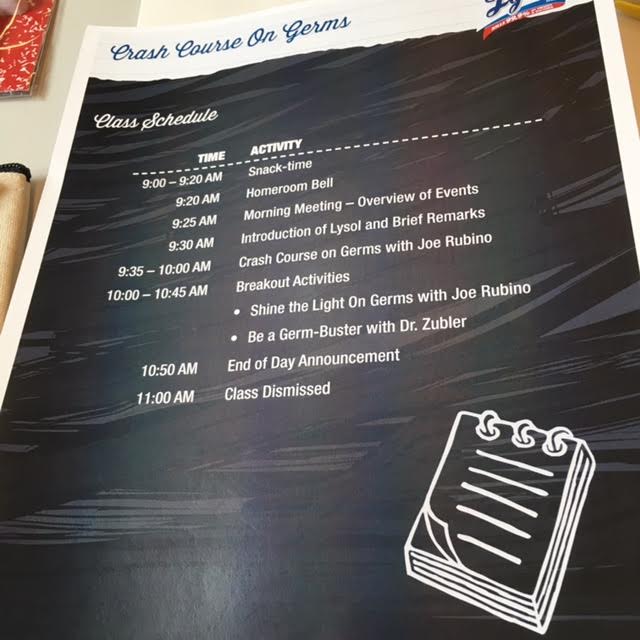 After sitting at our desk, we were given a quiz about germs. I happy to report I got a 90 percent! Not bad for this new student! After completing the quiz we were introduced to Joe Rubino who is Lysol's chief Germologist. He was extremely informative and knew everything and anything about germs. He also walked around with this UV light to see how much bacteria we had our hands. I plead the fifth on mine. Man my watch was lingering with germs.
Here are some of the information he told us about that day: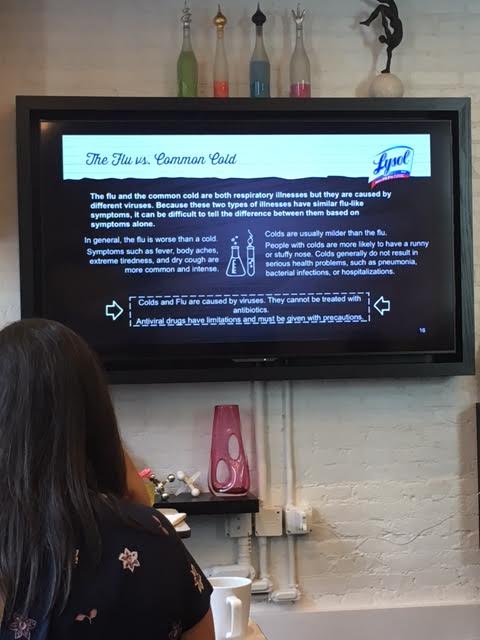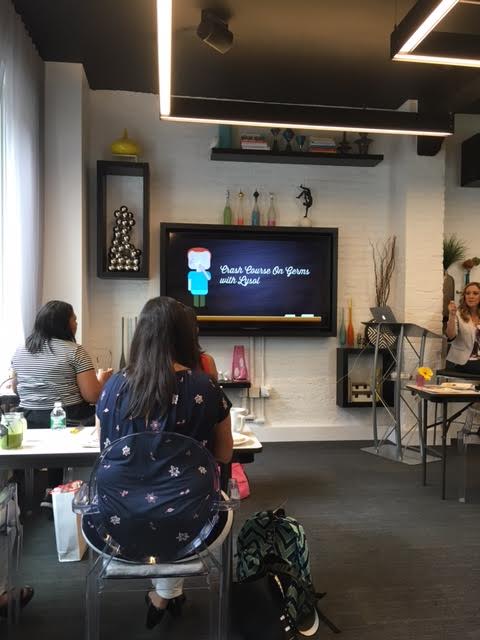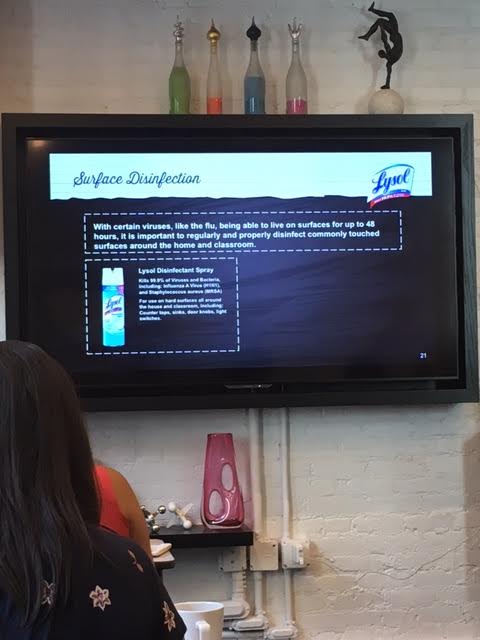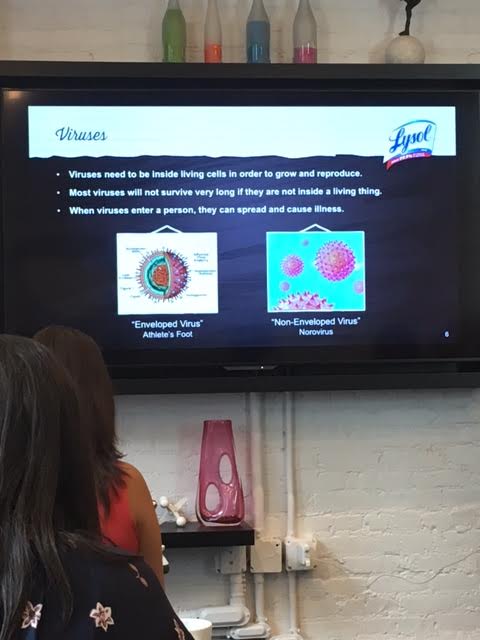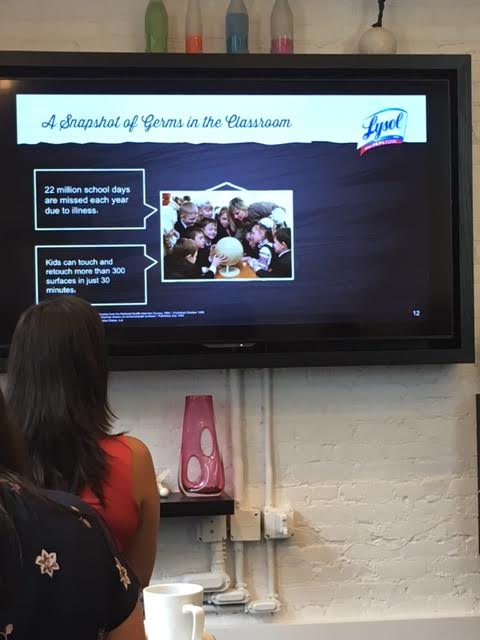 After meeting him, we broke out into little groups where we had the chance to hear from Dr. Jennifer Zubler, who is a pediatric consultant with Carter Consulting and works with organizations such as the Centers for Disease Control and Prevention. She is also a practicing board certified pediatrician. She talked a lot about cold and flu season and gave us all some tips to prevent against sickness. She was very informative with her tips and advice on how we can beat the dreaded flu. Some of her suggestions include getting the flu shots, washing hands, and making sure all surfaces are wipe down with Lysol Disinfecting Wipes or other Lysol products. Here is to beating sickness this year!!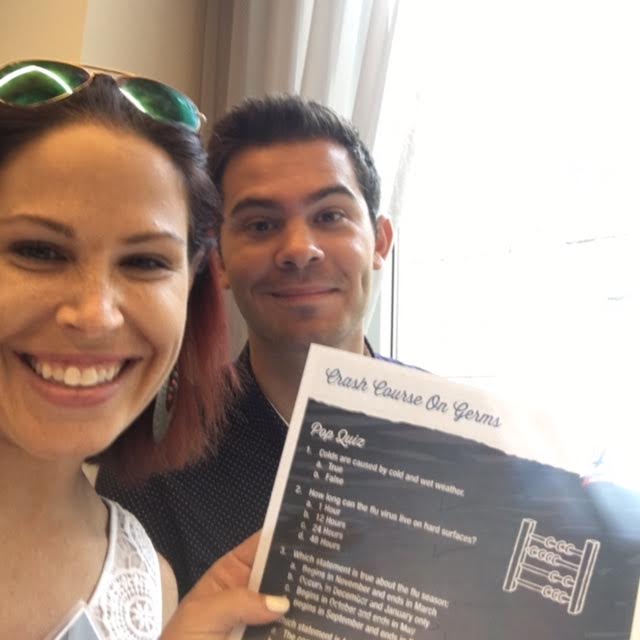 It was a very educational day and one I will not forget. I have been much more vigilant on getting my kids to wash their hands and stop the spread of germs since this day.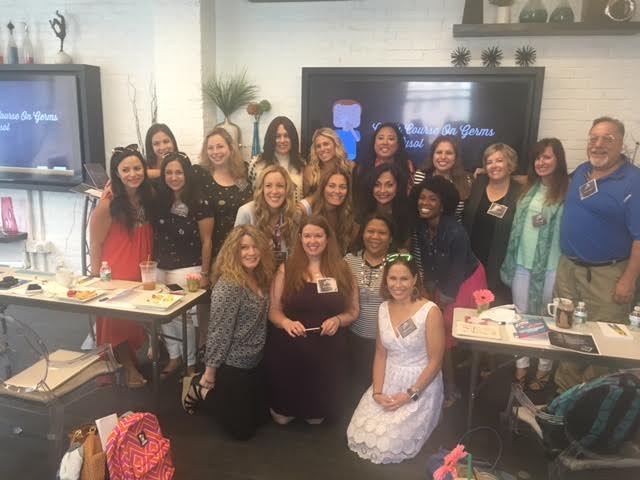 Thank you Lysol for inviting me to this fantastic event. Not only do I love Lysol products but they are also heavily involved with Box Tops and the Healthy Habits program. Cheers to a healthy year!