*This is a sponsored post. All my opinions are my own and not swayed by outside sources.*
Toward the end of last year, I had the chance to sample the Wish-Bone Extra Virgin Olive Oil line and I have to say, it is the most delicious olive oil line out there. The EVOO dressings include EVOO Caesar Vinaigrette Dressing, EVOO Garlic Basil Italian Dressing, EVOO Lemon Herb Dressing, EVOO Roasted Red Pepper Dressing, and EVOO Sundried Tomato Dressing. What makes these dressings stand apart is the quality and the nutritious value of the olive oil that they use.
Now Wish-Bone Extra Virgin Olive Oil has partnered with Chef Seamus Mullen.  I had the chance to talk to Seamus Mullen over the phone and it was extremely informative.
ABOUT SEAMUS MULLEN: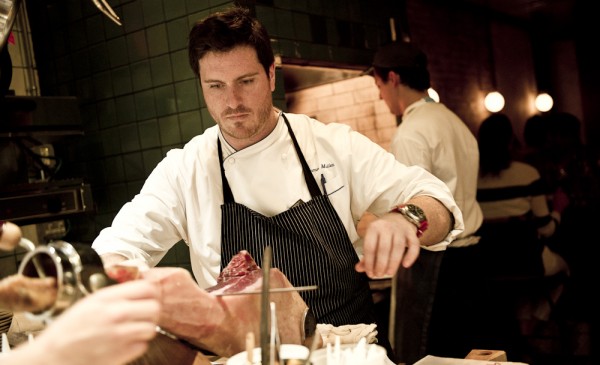 Growing up on an organic farm in Vermont, Seamus learned from a young age the value of eating real, whole foods. After cooking throughout Spain, New York and San Francisco, Seamus first rose to national prominence in 2006 with Boqueria, one of the first critically acclaimed and highly successful Spanish restaurants in New York. In 2009, he was one of 3 finalists on the Food Network's "The Next Iron Chef." He can often be seen as a featured judge on the popular Food Network series "Chopped" and "Beat Bobby Flay," and is a frequent guest on programs such as The Today Show, The Martha Stewart Show, and CBS This Morning.
Seamus opened his first solo restaurant Tertulia in Manhattan in 2011, which was awarded two stars from The New York Times and a finalist for the James Beard Foundation Award for Best New Restaurant. In 2013, he opened El Colmado, a Spanish tapas and wine bar at Gotham West Market, a food hall in New York's Hell's Kitchen. In September 2014, Seamus launched Sea Containers at Mondrian London, his first hotel collaboration and first restaurant outside of the United States.. He has been named a semi-finalist for Best Chef NYC by the James Beard Foundation 3 years in a row.
Seamus Mullen shares his story through numerous speaking engagements around the country, and has been featured in major publications such as The Wall Street Journal, Chicago-Tribune, and The Guardian. He has written about his experience for The New York Times and through his bimonthly column in Men's Journal.
THE INTERVIEW: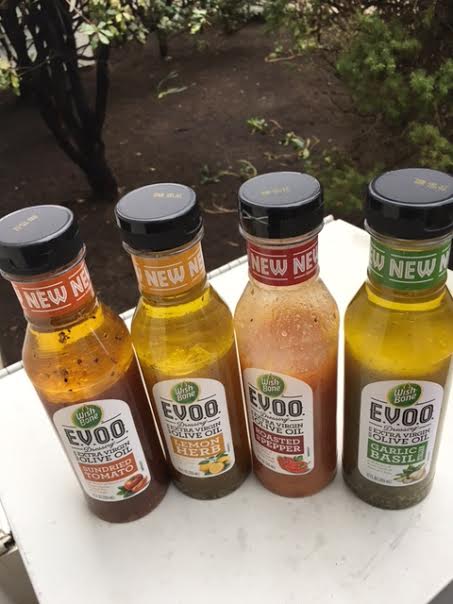 We started out the interview talking about the true definition of extra virgin olive oil.  He told me that is much healthier to use EVOO vs regular olive oil. The benefits are great and you can see a good form of olive oil by its color.
He told me that he loves the WishBone line because it is full encompassing. Not only are you getting the health benefits of EVOO but you are getting a delicious salad dressing choice as well. Having the olive oil in the dressing, adds healthy fats and the antioxidants to provide the health benefits. Aside from that, EVOO is extremely flavorful and adds a specific, yet delicious, taste in every bite.
He said there are so many uses for the WishBone EVOO including salad dressings, marinades, and in cooking foods. His favorite is using it in salads and marinades. For a great dish, drizzle some of this dressing on a fish dish to bring out the most delicate of flavors.
His favorite of the dressings is the Garlic Basil since it has so many diverse uses. He said though during the interview that he truly loves them all, and cooks with them quite frequently. Adding the EVOO dressings to dishes makes the taste come alive. He also mentioned, as a good idea, to make a big batch of salad and toss the EVOO Wishbone dressing on it. Then you can section it off for each day of the week.
For a great dressing or marinade, try out the WishBone EVOO line today! There are so many delicious flavors so try them all! Your taste buds will thank you!