As a blogger, I invested in a good DSLR camera and over the years collected various lenses. The issue I had was my old carrying case allowed me only to carry my camera and perhaps one lens. There was just no room to bring the lenses I wanted around with me. Thankfully Kelly Moore sent me one of their chic, carry-all camera bags and honestly I am in LOVE!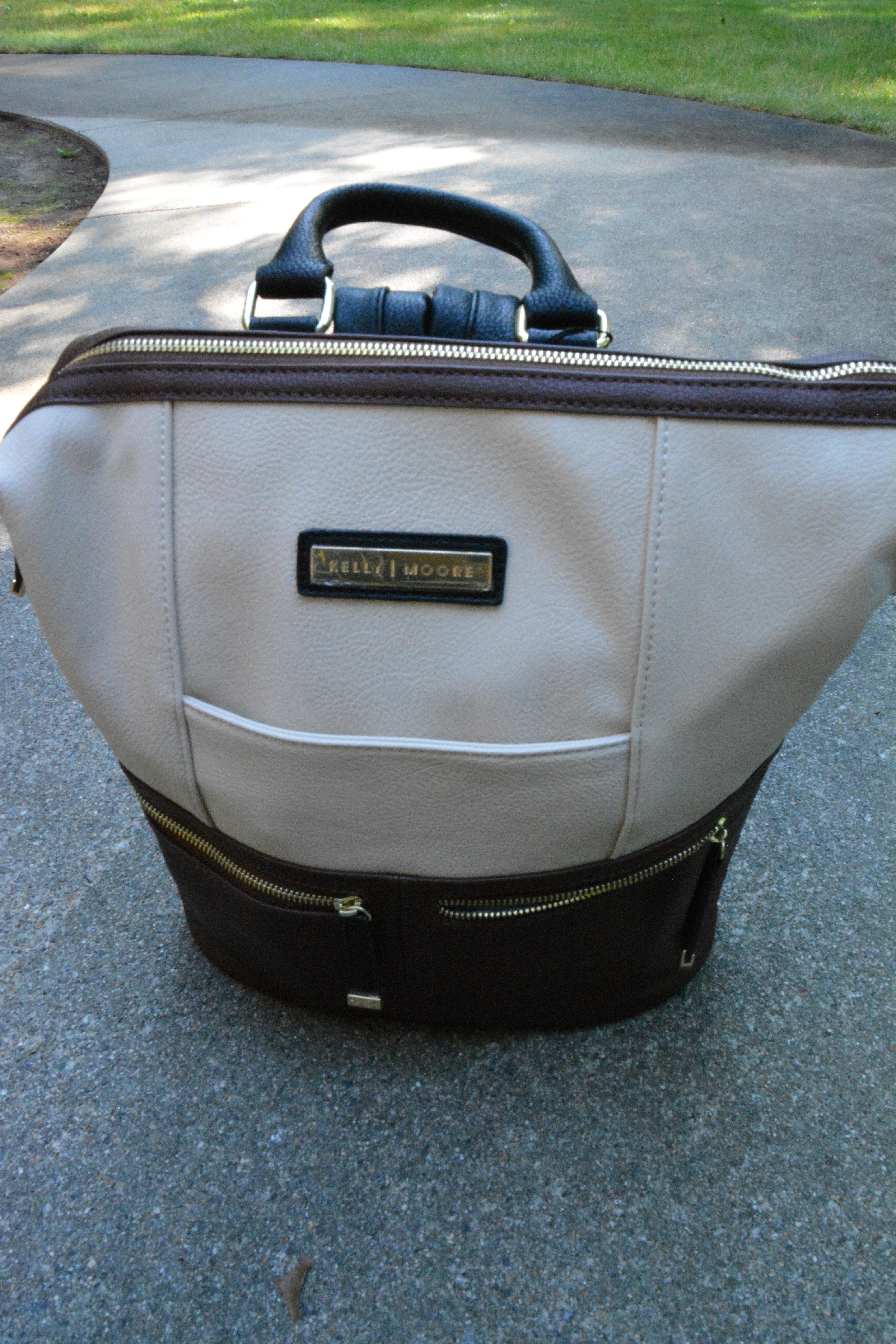 *I received the Kelly Moore Woodstock bag for review. All my opinions are my own and not swayed by outside sources.*
The Kelly Moore Woodstock bag is a stylish backpack bag that can easily be transitioned to an everyday handbag. When I received the bag, I decided that it is much easier for me to wear this bag as a backpack to store my camera, as well as lenses. While the bag is mostly to be used as a camera bag, there is more than ample room to store other essentials such as planners, cameras, phones, sunglasses, and more.
The bag features 1 grab strap (4 inches long) and your standard 32 inch adjustable backpack straps. It can hold various cameras and lenses including up to a 13 inch lens, a camera body with the lens already attached, a pro camera body, or even a 13 inch Macbook pro. Just recently I went on a business trip and took this bag as my carry on. In it I put my Macbook pro, a change of clothes, and my phone. Even after putting all the essentials, I still had room!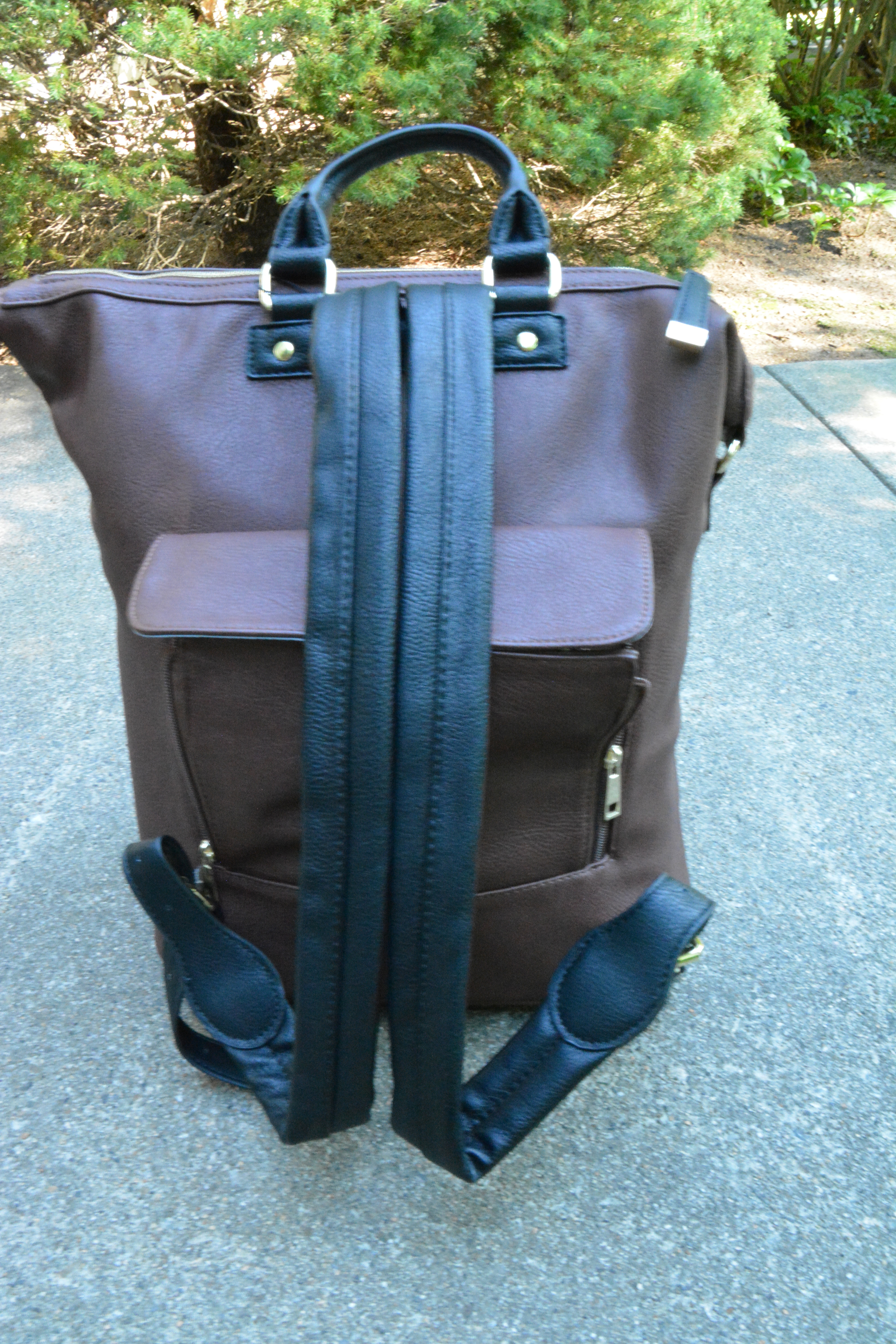 As with most Kelly Moore bags, this bag is crafted with their CAMBRIO material. Exclusive to Kelly Moore Bag, this vegan friendly material is also abrasion & water resistant. In terms of space, this bag has it all. It features one inside zipper, 3 clear envelope pockets, and a laptop divider. There is also a removable padded basket which I took out to create more room. In the middle there is 2 spaces (if you choose to use the basket) where you can store your iPhone, iPad, computer, etc.
As if there is not enough room inside, the outside also has ample room. The front includes 2 zipper pockets, as well as a magnetic pocket.  The back of the bag also has a wallet pocket where you can fit credit cards and more. Storage is never an issue with this bag.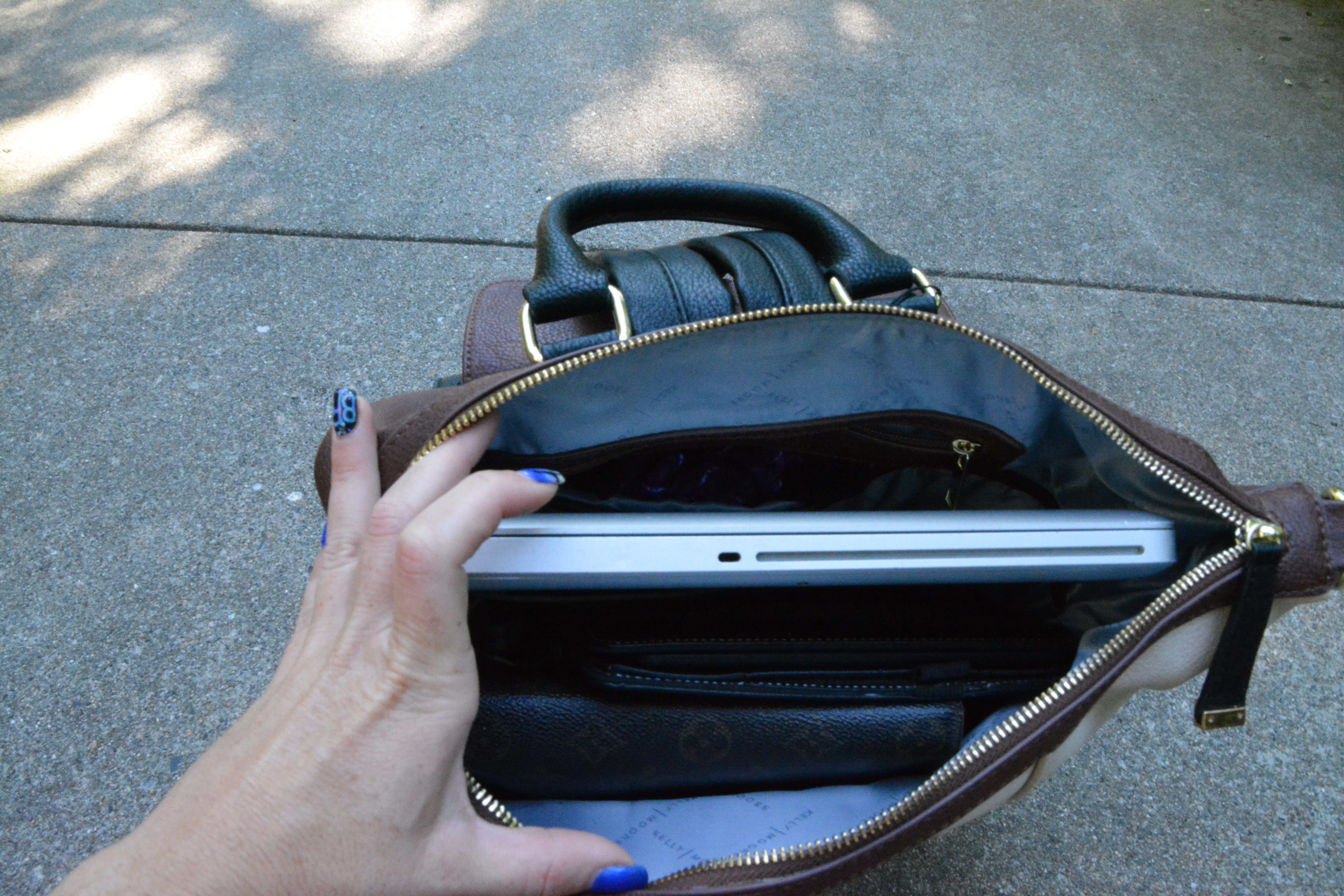 I have loved this bag since the day I received it and it continues to be a staple for my go to bag. If you are a photography lover, be sure to check out Kelly Moore bags today!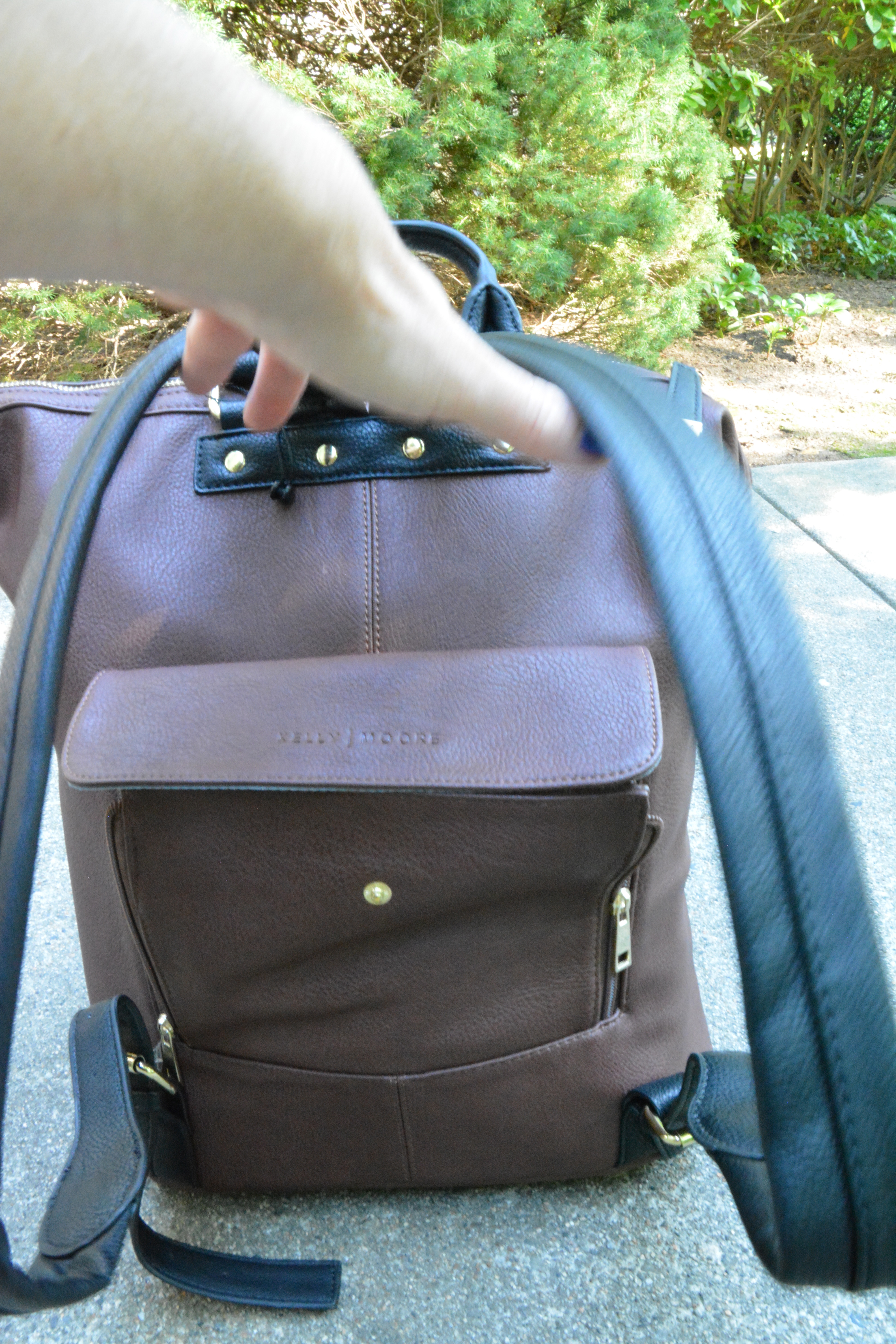 And here are some awesome camera tips:
Photography's Flattering Fivesome
1. Let there be Light – Finding the right light will make or break a good shot. Even if it's just candid, and you're capturing real life, why not take it from an OK shot to a fantastic shot by being aware of your lighting.
o Turn off your flash! Never use the unflattering, too bright camera flash. Even if you're just using your phone, turn off the flash!
o Find window light. One sure way to make a photo more interesting, is to have one directional light. Sometimes I turn off all interior lights, and light the subject only with the window light. Look how great this shot this is with only window light!
o Get creative! Use a lamp, use the flashlight on your phone, use the sun, it's not important what you light it with, it's HOW you light it. Again, I prefer to have one light source, I feel like this helps give drama to any image.
o When all else fails, just get the moment! Sometimes it doesn't matter if it's lit well, just to have the photo is worth it.
o quick tip: when you're about to take a photo ask yourself if there's a light you can turn off or on that will make the photo more interesting
2. Everyone's Got an Angle – Everyone has a side of their face that is more photogenic. For the majority of people, research has shown that it's the left side of your face that looks the most open and friendly. To find out for yourself, put a piece of paper over each side of your face. One side will be more naturally upturned around your mouth and eyes. When posing mom, put that side of her face closest to the camera.
o Moms of almost any age want to avoid the appearance of a double chin or saggy neck – ala this scene from the recently released "My Big, Fat Greek Wedding 2" where Aunt Voula says, "Okay pull my neck," and the two grab at the back of each other's necks to give themselves a more "youthful" look!
Kelly offers some other tips:
o Double chin? If you feel like you always manage to make yourself look like you have a double chin, try this: make your neck feel as long as possible by imagining a cord pulling you up from the top of your head, push your face forward, and press your tongue to the roof of your mouth. This sounds awkward but it totally makes a difference!
3. "Fashion" a great outfit. Make sure mom loves what she's wearing so she's as comfortable and confident as she can be. But there are some great picture pointers to help the lens capture her best look.
o Nothing too fussy or frilly or busy, simple colors, less patterns are the rule of the day
o Avoid white or anything too pale that will wash her out
o Keep it classic! When all else fails, have her throw on a great pair of jeans and a white button up!
4. Be an "Environmental Protection" Specialist. So often the key to great shots is finding the right environment in which to shoot.
o Shoot somewhere interesting. How many pictures does your family have around the kitchen table? In front of the mantle? Banish these tired old shots by shaking it up.
o Go outside! Try finding a spot outside (in the shade) to capture your family.
o Take a drive. Throw the family in the car and take a drive out to the country. Sometimes some of the old rundown places look the best!
5. Incorporate Others. The odds are your mom does NOT want to be photographed alone, all that attention! Surround mom with kids, grandkids, food, flowers, pets, whatever she loves and that will add character, authenticity and verve to a shot.