Last month, I had an incredible 80s party! I LOVE to throw parties so naturally I thought to myself why not combine my two loves of parties and my favorite decade into one! And then the 80s party came into tuition!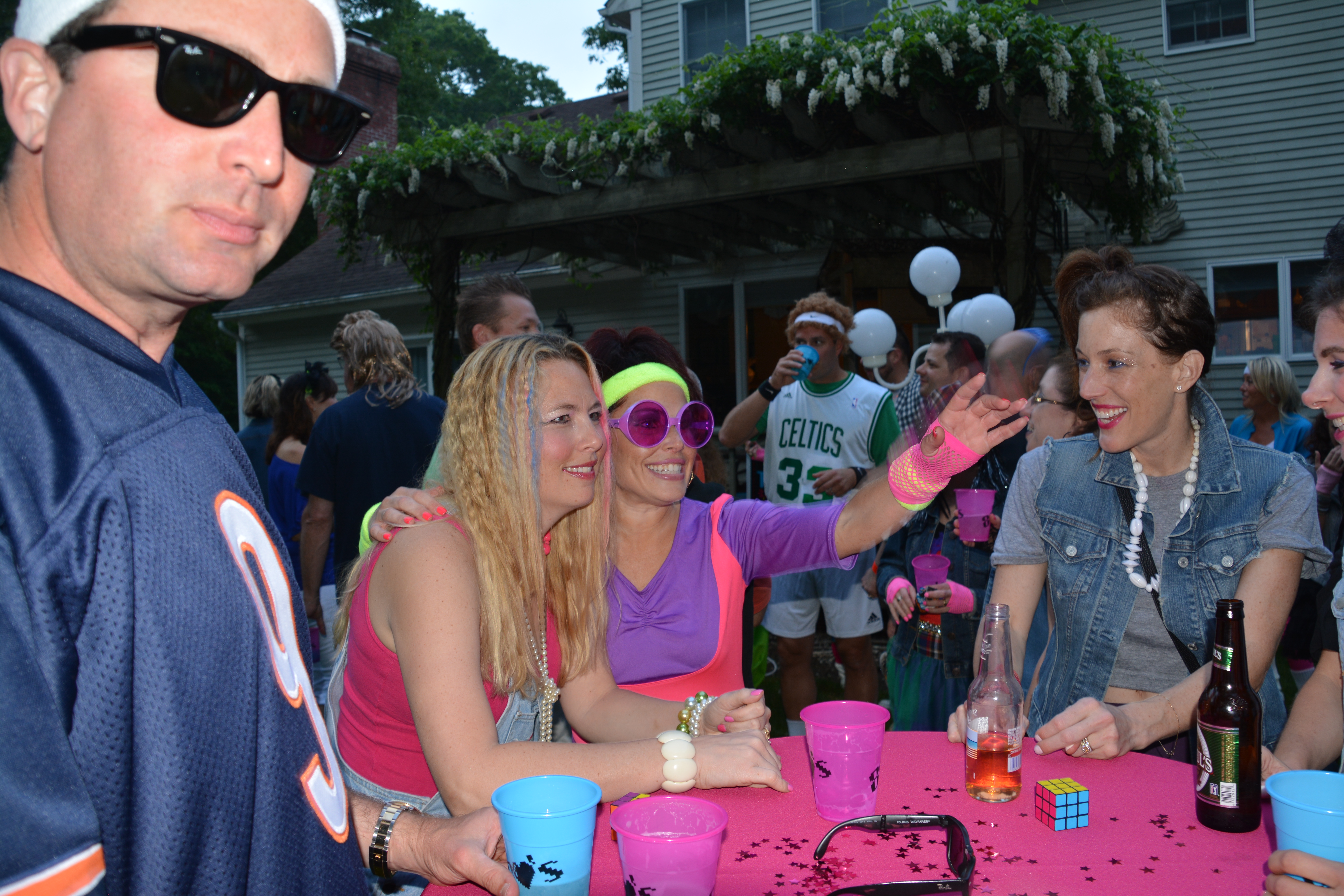 HOW TO THROW THE MOST EPIC 80s PARTY: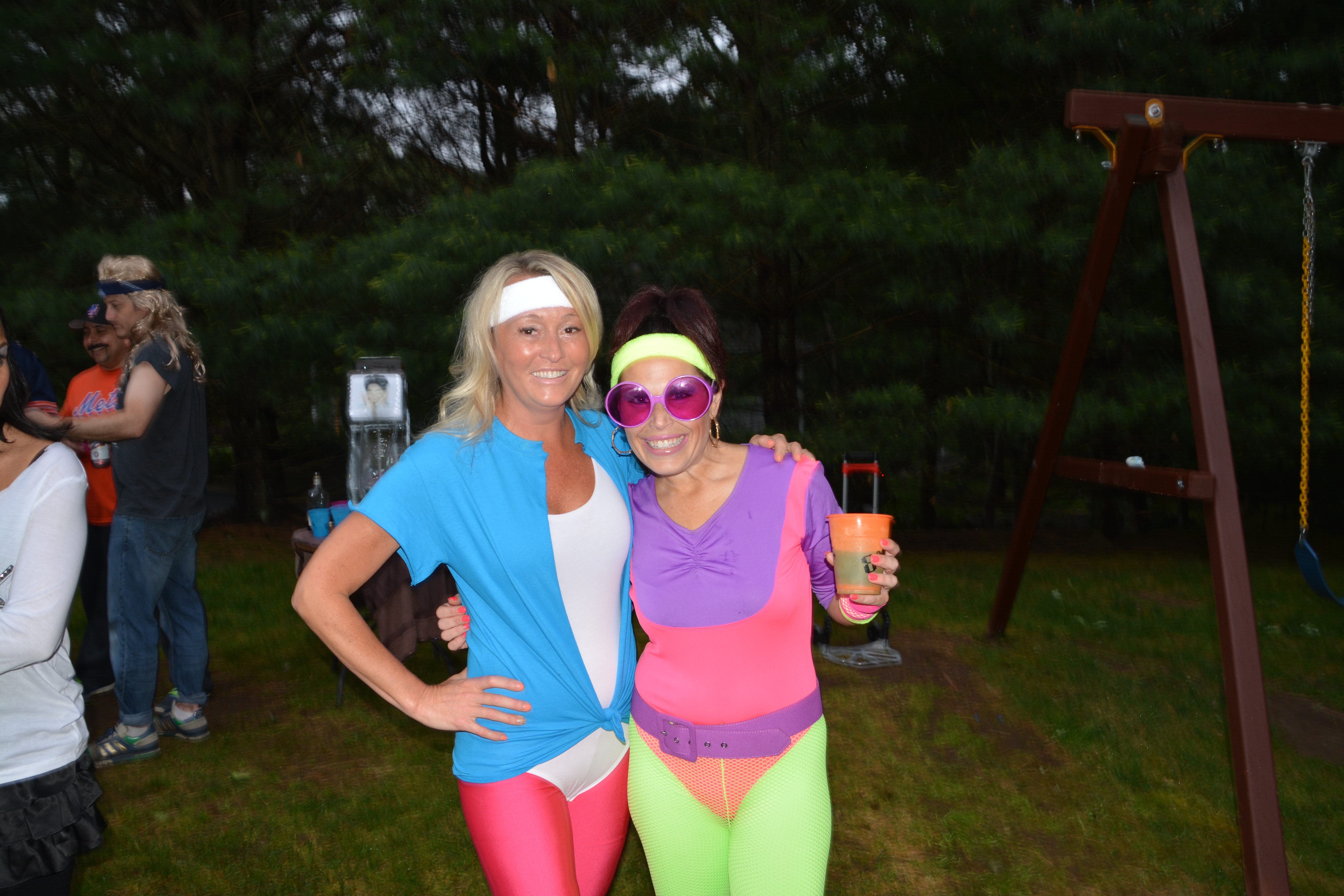 1.  First step is to have a plan. Make a date and time that works best for you. For us, I wanted a summer party and for it to be outside. So we chose an early June date with the time starting at 7 PM. That day it was thunderstorms and lightening all day but alas the clear skies opened up right at 6 pm! One thing to note is I did have a tent ready to go. You must be prepared with outside parties. We didn't have to use it but it saved me peace and mind that night.
2. Chose an invitation online or send paper invites. I decided to send paper invites but I also made a Facebook group for the party. I loved the idea of having a Facebook group because I was able to tell all my guests throughout the planning little tidbits about the party. It was easy to coordinate via having a Facebook Group.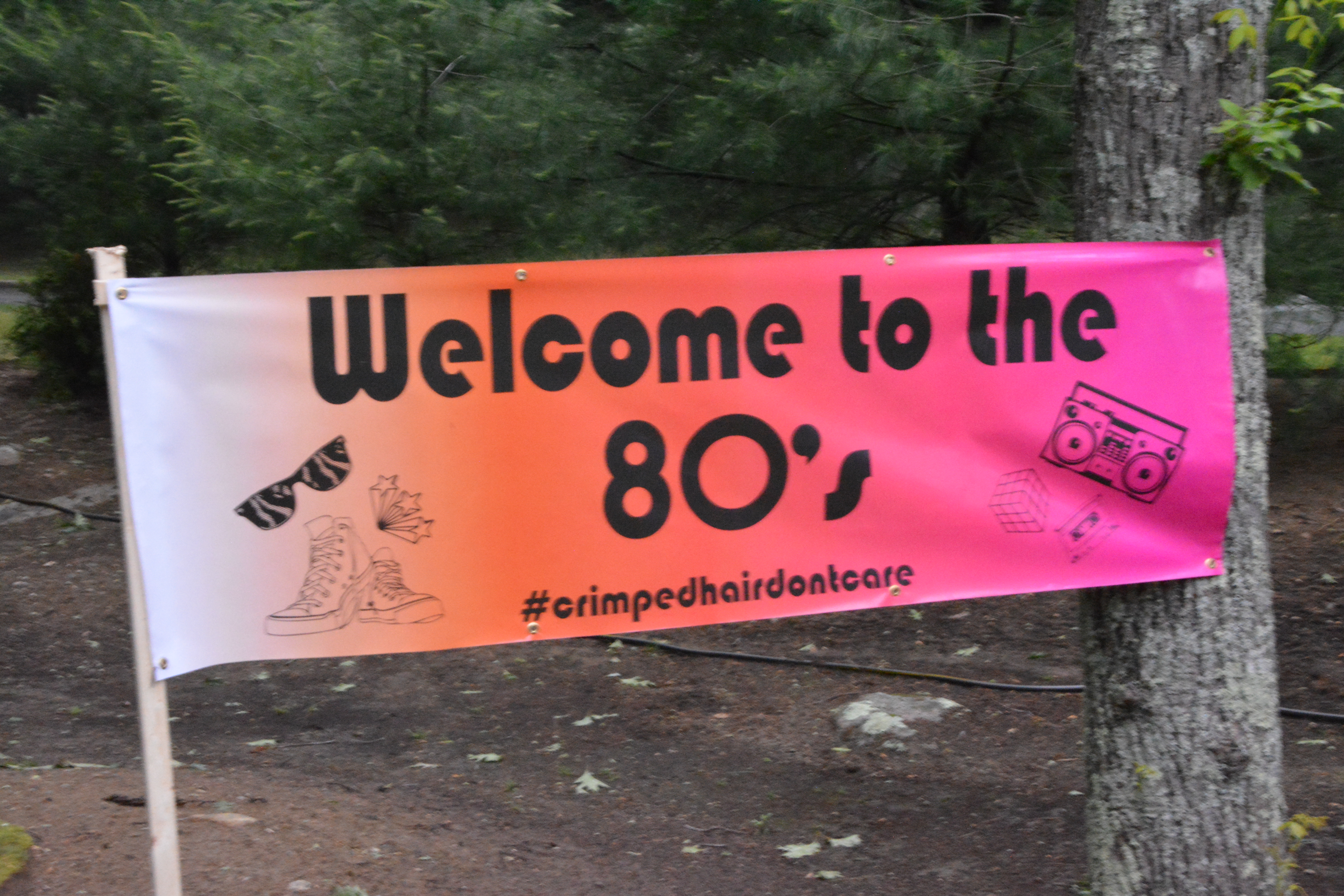 3. Decide whether it will be a costume party or not! For us, it was a 80s party and there was not doubt in my mind I wanted everyone dressed up! I made sure to put on the invite that no one would be admitted without costume. We had a 100 percent success rate with people coming in costume. You should see the costumes people came in! It was AMAZING!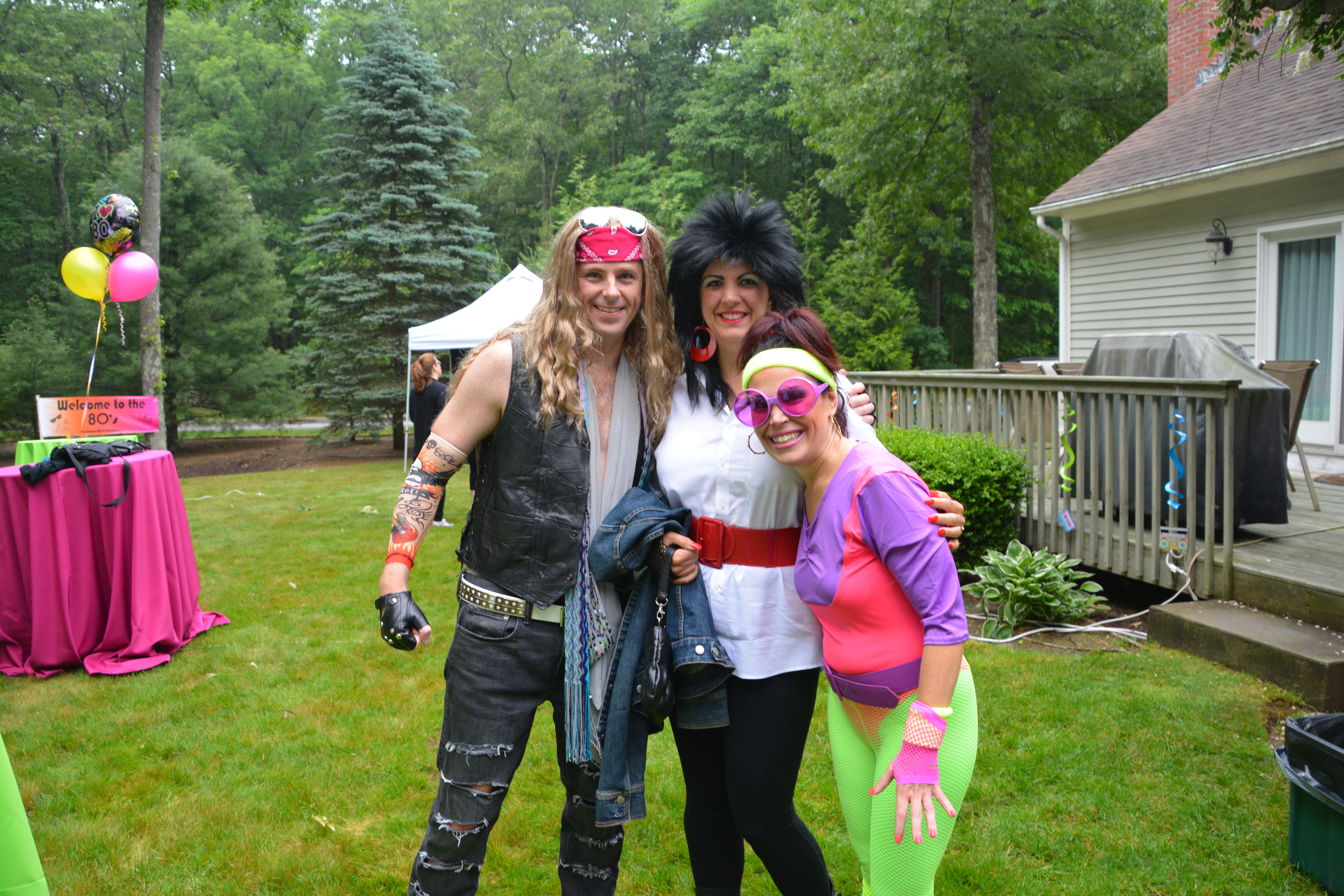 4. Make sure you have the proper decorations! I knew I wanted tables and chairs but I was not sure what I wanted on the tables. I decided to scout out Oriental Trading and found the most adorable mini Rubix Cubes.  I put these 2-3 on each of the 8 tables I had complete with balloons and glitter. It was just enough without it being too much!  I also went all out with signs and make a welcome to the 80s sign along with music of the 80s sign.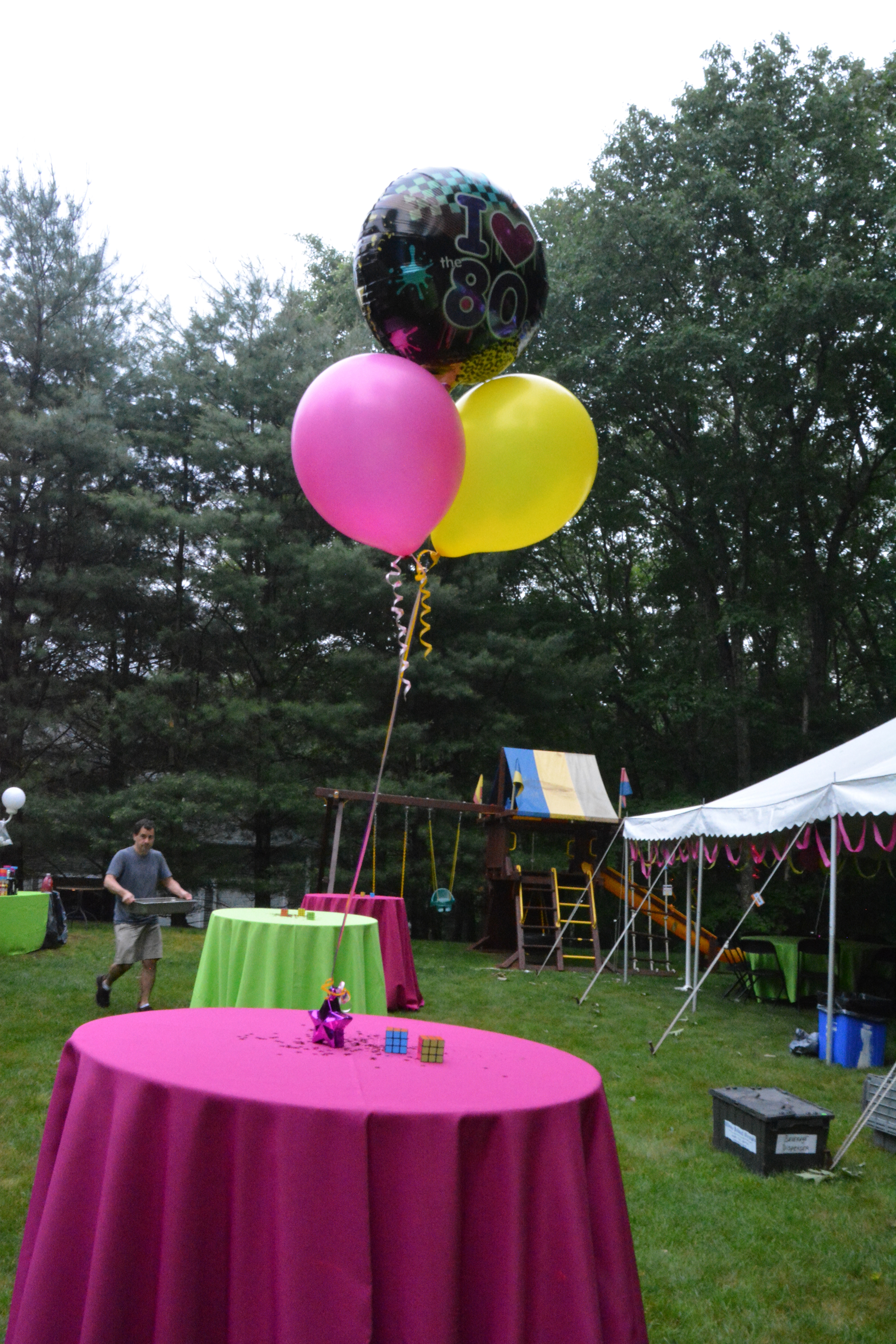 5. Have an 80s candy bar! Believe me if you have a 80s party, you will want this!  My cousin was in charge of this and found the most awesome 80s selections including candy necklaces and pop rock!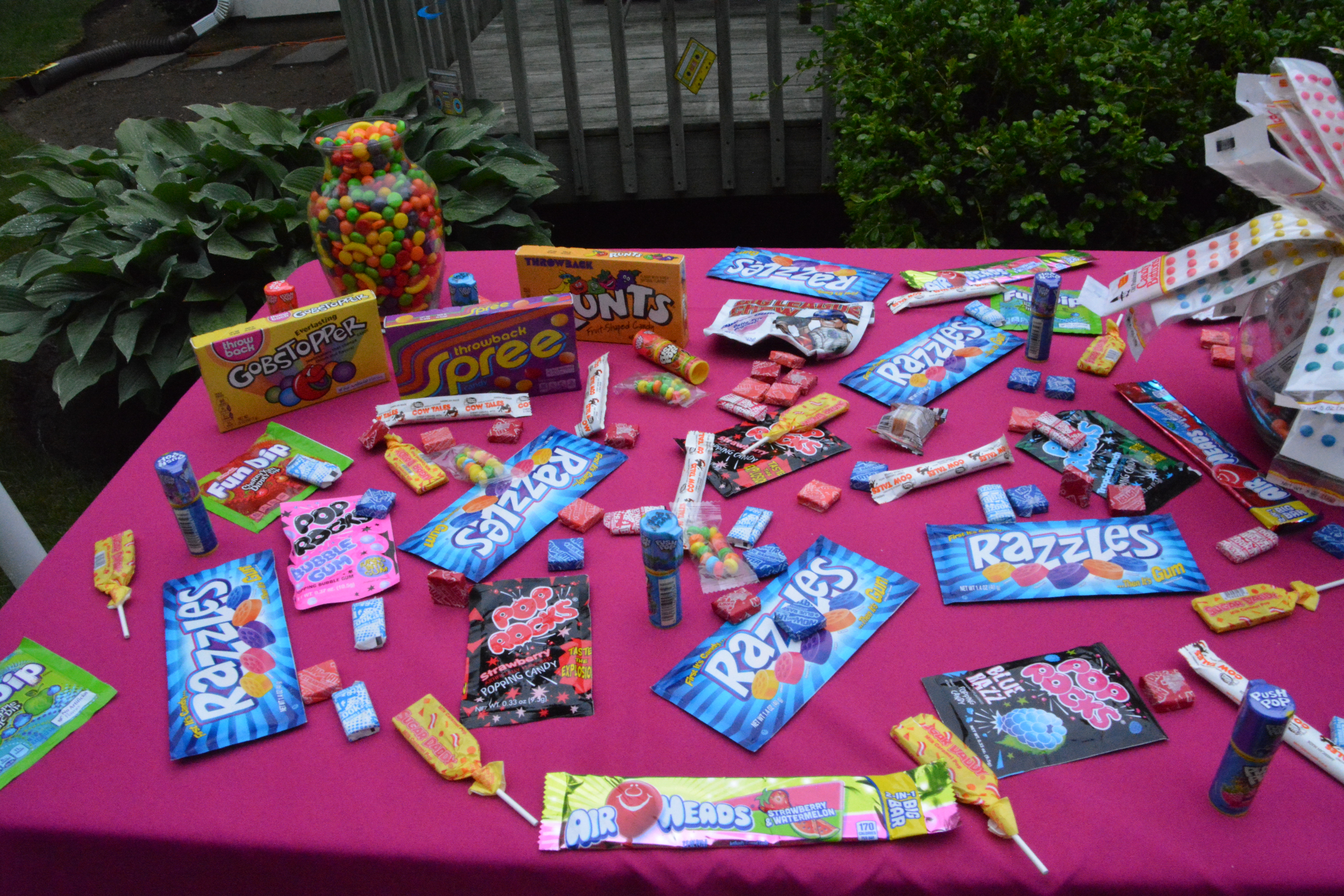 6. Every 80s table needs party favors. In the 80s, slap bracelets, movie pins, and funky sunglasses were the themes. Again for all my 80s party needs, Oriental Trading has you covered. When guest arrived, each guest took as many favors as they liked. I bought them in bulk from Oriental Trading to be assure we had enough and to get the best price.
7. Feeding everyone is essential at a 80s party. For my food, I decided to go the fast food route and it was AMAZING! I bought bulk food from McDonalds, Taco Bell, and KFC. From McDonalds, I bought 100 mini cheeseburgers with 100 fries, from Taco Bell, I bought 70 soft/hard tacos, and from KFC, I bought 7 buckets of chicken plus biscuits. I had the same designer who did the 80s sign, design the logos for each of the food items and I staked it in the back so everyone can enjoy. Prior to this, I had finger foods as appetizers.
7.  Make sure you have the right drinks for the party. We went all out and had a Prince Ice Luge along with the speciality drink. The specialty drink was the Blue Hawaiian that people lined up for. We had a bartender serving this along with beer (think 80s beer like Natty Lite), jello shots, and wine coolers. Along with all the drinks and food, we found the most adorable 80s cups, napkins, and plates from Oriental Trading to complete the look.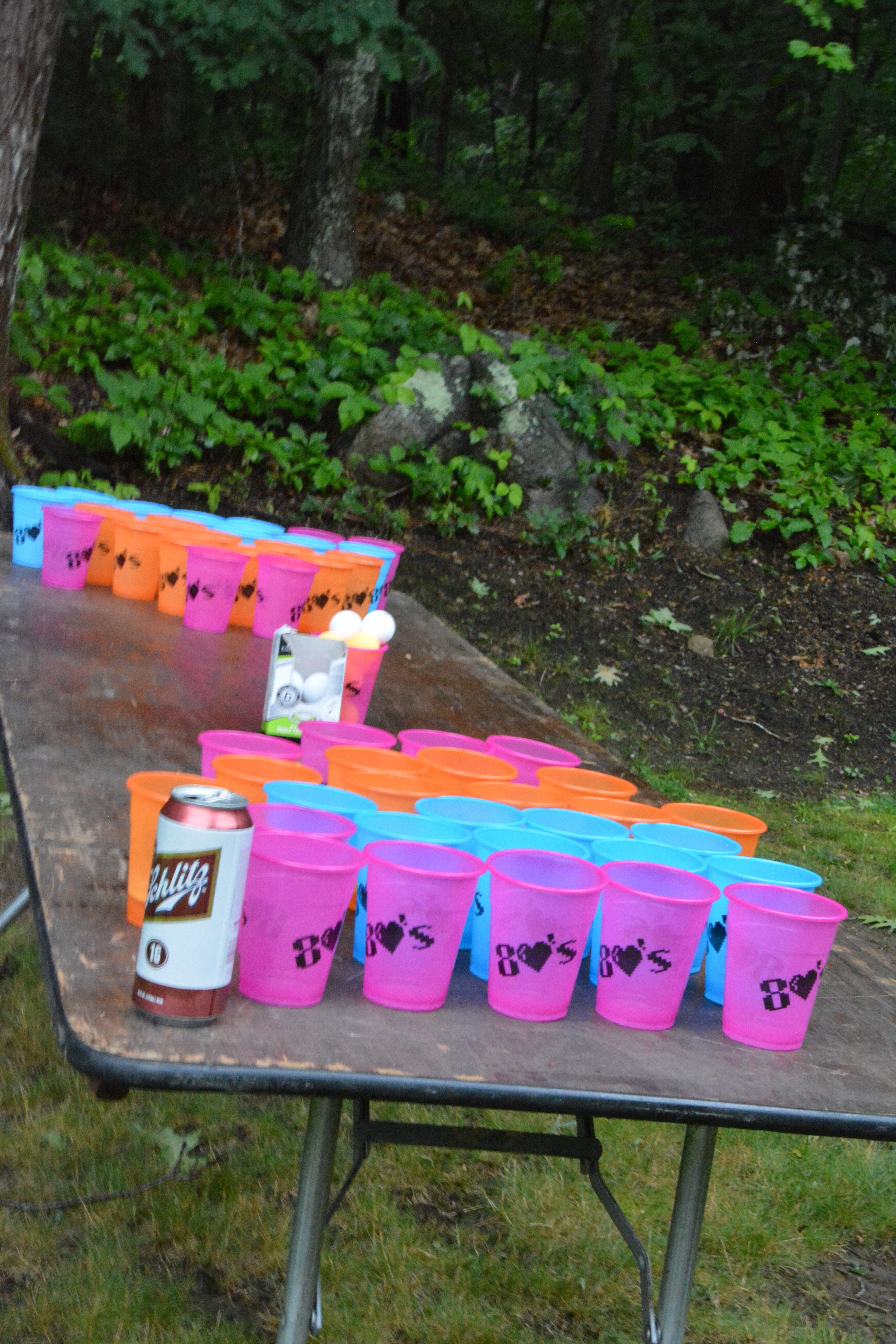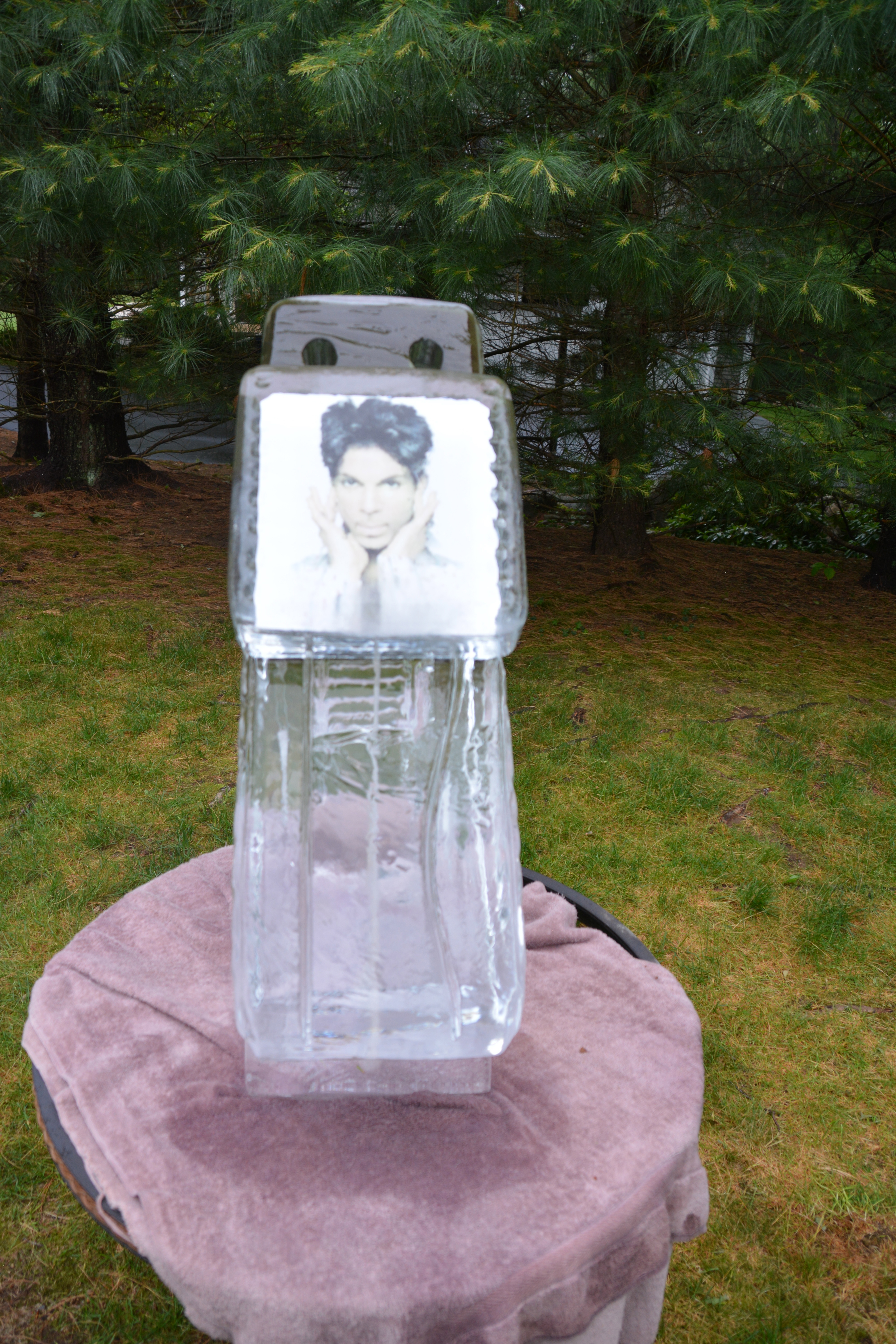 Having an 80s party takes a lot of time to plan but honestly it was the best party I have ever thrown and the guest are still talking about it to this day!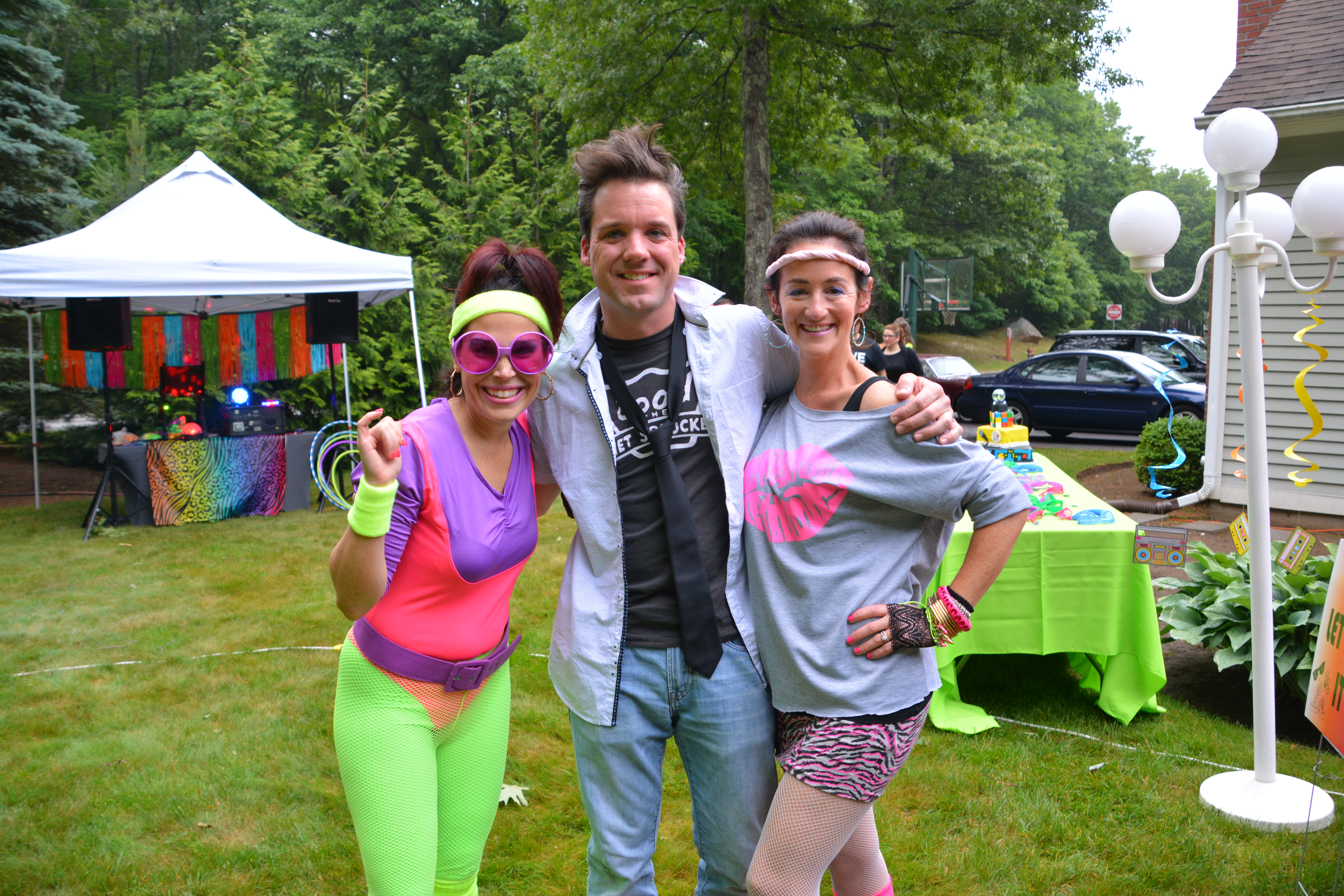 *Oriental Trading provided some supplies for the party. All my opinions are my own and not swayed by outside sources.*