Hullabalu, the award winning children's app, is best known for its interactive children's book, The Adventures of Pan. Well, now the book, and all the other books in the series, are available in one complete set with the Hullabalu app on iTunes. It's a fantastic story and an Editor's Choice pick by Apple!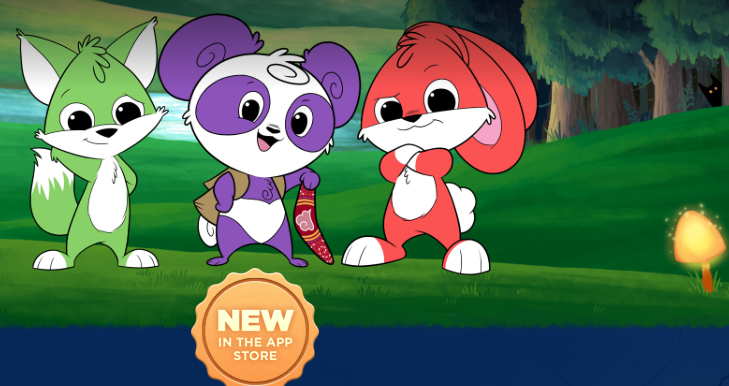 *This is a sponsored post. All my opinions are my own and not swayed by outside sources.*
Hullabalu – Teaching Kids About Friendship, Loyalty, and Bravery
The Adventures of Pan series is a group of books all about the power of friendship, loyalty, and bravery. Children can come along with Pan, a young panda, on an adventure with her friends to save her parents. My kids love the books, and I do, too. These are the kinds of interactive books that your kids come away from feeling like they can do anything, and I think that's really important for the little ones.
For the uninitiated, here's a complete list of all the Pan books available on Hullabalu.

Book 1: The Fearless Beribolt
Book 2: Chasing the Keeper
Book 3: Key to the Capitol
Book 4: Capitol Rising
Book 5: The Shadow Stone
Book 6: The Alliance of Tribes
Book 7: Han Awakening
And now all 7 books are collected into one complete collection on Hullabalu. In addition to the Pan series, children can also play fun games like Dodge Ballin and send Pandagrams. In Dodge Ballin, kids can play as characters form the Pan series and challenge their friends to a dodgeball match, and with Pandagrams, kids can snap hilarious photos of family and friends with their favorite characters from the Pan series. It's a great way to take the fun from the books and extend it to other aspects of the kiddo's lives.
Hullabalu – Reading, Interactive Play, and More
My kids love Hullabalu for the wonderful stories and fun games. I love it for the important lessons it helps me teach them. The lessons of friendship, loyalty, honesty, love, and everything else that comes with friends and family are lessons that seem to be sorely lacking in our world today. I want to raise well-educated, loving, compassionate adults, and Hullabalu is helping me do that. I think it can help you do it, too! Head over to the Hullabalu website or Hullabalu on iTunes and check it out for yourself.