*I am a Dynacraft Blog Ambassador and received product/compensation. All my opinions are my own and not swayed by outside sources.*
Summer biking is one of my favorite family activities. It's an excellent way to get the kids active, and it promotes family togetherness. My husband and I have always loved biking, and now that the kids are old enough, we're getting them involved as well. In fact, it's become one of our frequent family activities. The kids love to get out and see the world fly by, and they love to be doing big kid activities with mom and dad.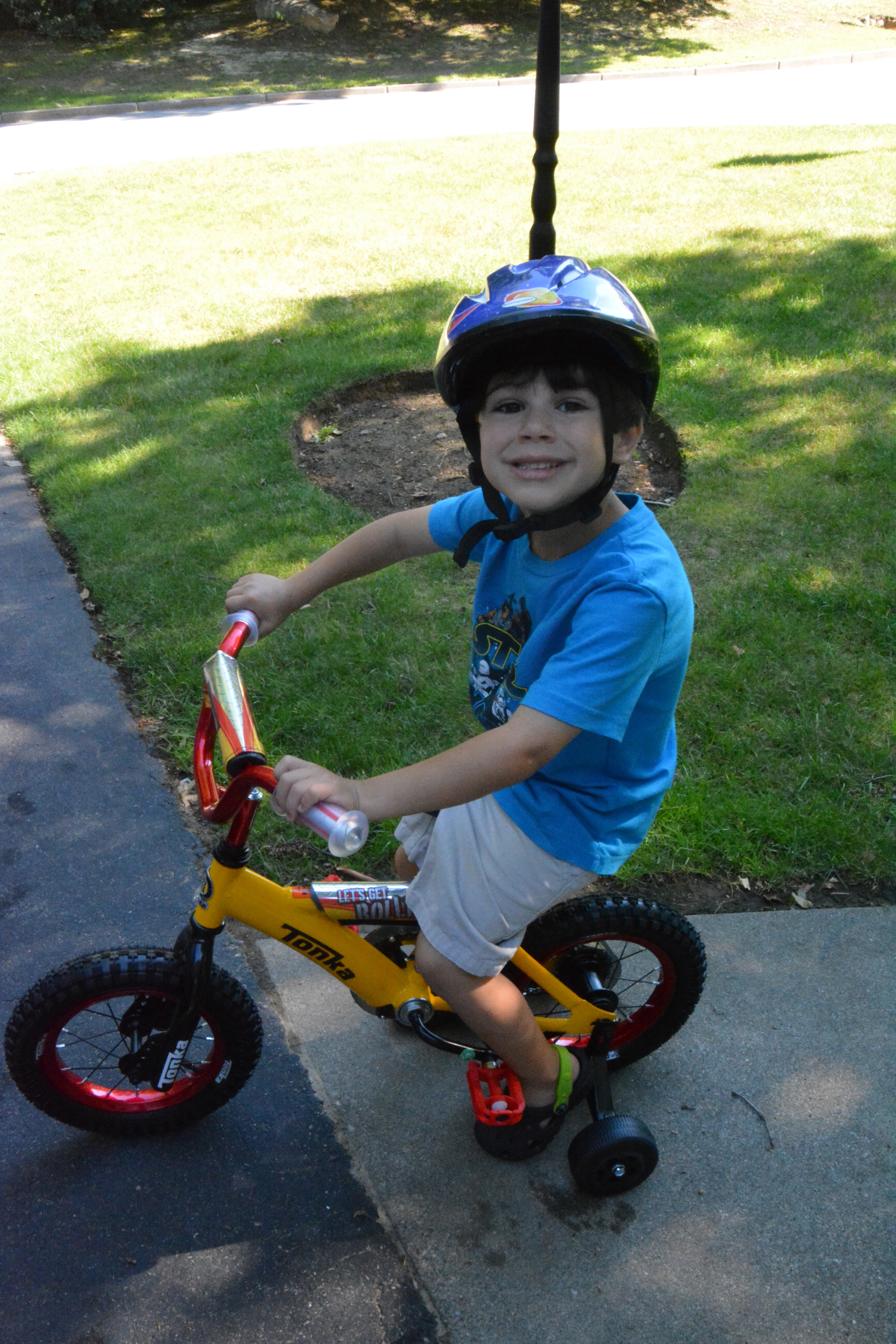 We recently got a new bike for my son, and we love it. He's so happy to be riding with the rest of the family, and I love to see that look of pride on his face when he hops on his bike to go for a ride with mom, dad, and his big sister. It took us a while to find a really great bike for him, and since I already did the footwork, I thought I'd share what to look for in a bike with my readers.
Summer Biking – How to Pick the Right Child's Bike
When you get right down to it, almost any small bike with training wheels could be called a child's bike, but does that make it a good child's bike? Not really. You want to get out and enjoy summer biking with the family. You don't want to waste time returning a bike that either broke down or that doesn't fit your child's needs. Here are some of the pointers I learned while looking for a bike for my son.
Quality Construction
The first thing to remember when looking for a bike for your child is that it's for a child. Moms, you know what I mean. Summer biking means summer energy from your child. Summer energy means maybe riding too fast or trying to do too much too soon. Which in turn leads to spills. Make sure you opt for a bike constructed of steel, NOT aluminum, so that it can survive the spill as well as your child can.
Rear Brake
Always look for a bike with a rear break. Remember, your child is still a summer biking novice. With a rear brake, if your child throws on the brakes too hard, he or she won't end up flipping head over heels the way they would if they braked using a front brake.
Padded Seat
Summer biking should be fun. It's hard to have fun when you're uncomfortable, so make sure you get a bike with a nice, padded seat. Generally speaking, nicer model bikes will have a padded seat, but not all of them will. Some bikes come with hard plastic seats, which are just terrible. Only get a hard plastic seat if you want your child to NEVER use his or her bike. 😉
Training Wheels
Summer biking for the beginner will involve training wheels. Whatever bike you get, make sure the training wheels are strong. The last thing you want to happen is for the training wheels to go out on your child while he or she is biking. That's a recipe for them never wanting to get on the bike again.
Looks
Of course, most of our husbands are going to say, "If it has wheels, it's good to go." We moms know better. Summer biking may be family time, but it also involves seeing the neighborhood kids and being seen by them. Kids want to look cool, so get a bike that's "cool". This will largely involve knowing what your child is into, but take that into account. Summer biking feels better when  you look awesome.
Summer Biking in Style
These tips can help you find the right bicycle for your child's summer biking pleasure. I learned all of these as I looked for a bike for my son, and they all lead me to the Dynacraft 12″ Boys' Tonka Bike. It's the perfect match for my son AND for me.
So far, my son is loving it. He's in love with the colors and the graphics on both the body of the bike and the protective cushions, and he loves the big chunky wheels on both the actual bike and the training wheels. He is so excited to get out and bike with the family! Neither one of us could be any happier with this bike! Yay!
Dynacraft 12″ Boys' Tonka Bike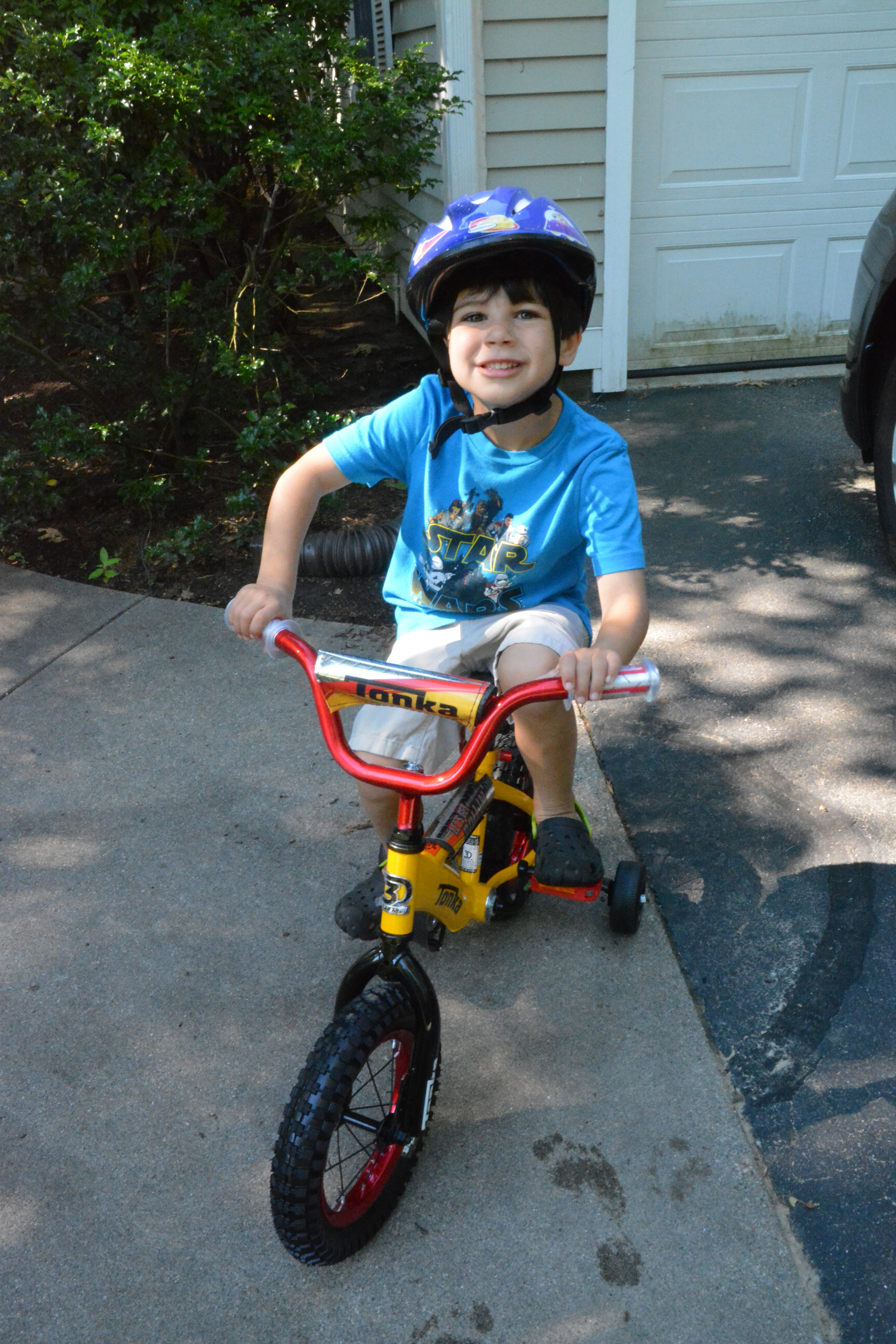 All-steel construction
Rugged frame
Padded seat
Rear brake
Classic Tonka graphics
Durable training wheels
If you're looking for a great starter bike for summer biking. This Dynacraft 12″ Boy's Tonka Bike is a great choice for your son. The bike also comes in other great styles for both boys and girls, so there's a bike that's perfect for every child and perfect for summer biking.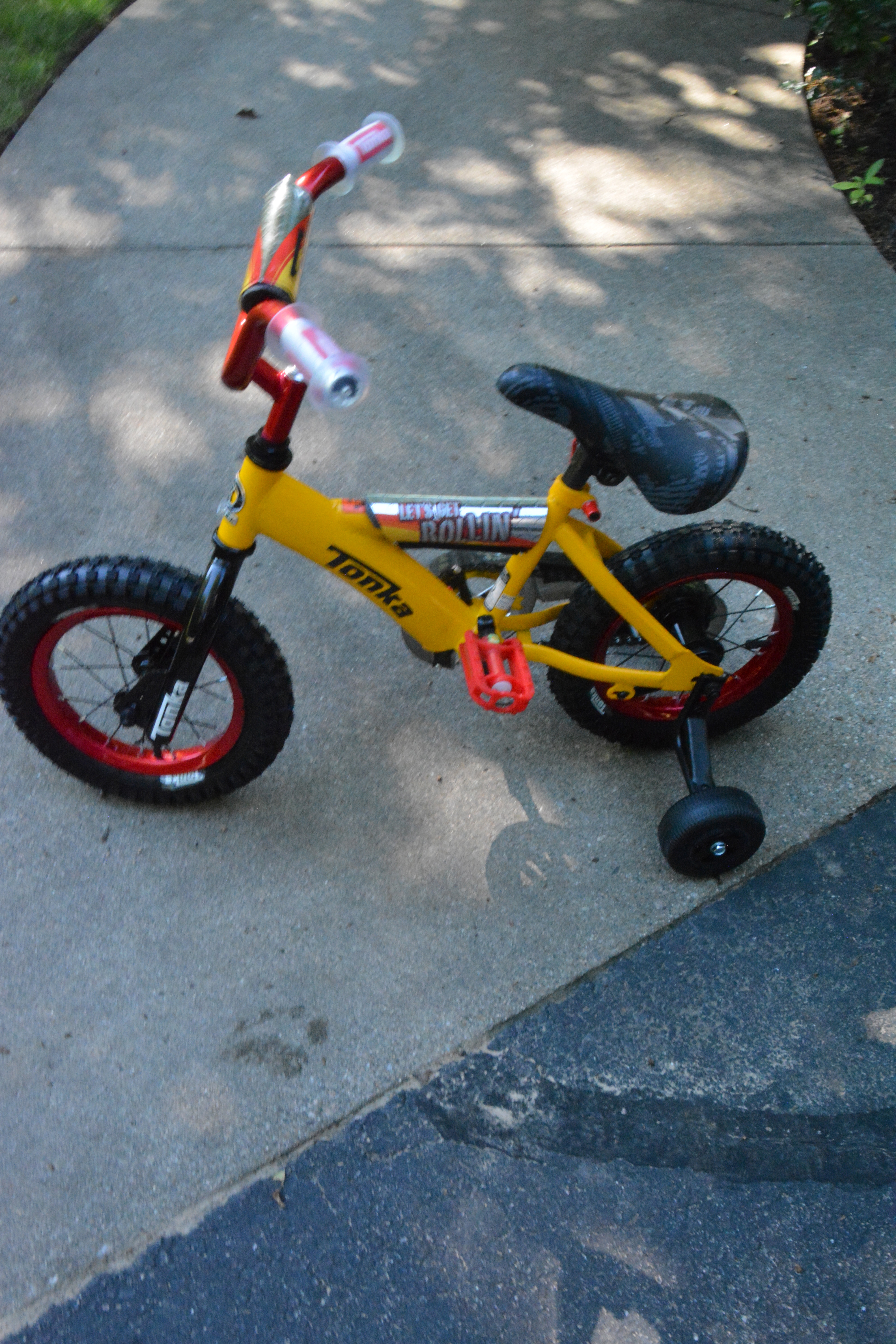 Giveaway: One  winner will receive the Tonka bike. This giveaway is run via rafflecopter so click read more to see the actual giveaway. The only mandatory entry is to visit Dynacraft and tell me your favorite product. While the other entries are optional, I highly suggest filling them out to increase your chances of winning. US only. Good luck!
a Rafflecopter giveaway