Sports is about ability but also about confidence! My son is only 5 but is on the smaller side. Just this year he will be beginning PeeWee football and I would love to have a way to not only strengthen his throwing skills but make him feel like he could actually do it! Enter Passback Football..
*This is a sponsored post with Passback Football. All my opinions are my own and not swayed by outside sources.*
Voted one of the top recommended toys by edplay Magazine, Passback Football is the #1 football training aid and up and coming toy product!
HOW PASSBACK FOOTBALL WORKS:

To build agility, confidence, and skill you simply need the Passback Football and a hard surface to throw the Passback Football with (like a hard wall that will give it the bounce to throw the football back). It is the ideal football training aid for all football players looking to improve their throwing and catching skills. The PassBack Training Football gives you the drills, programs, insight and information you need to work smarter, train harder, get better and be the best football player around.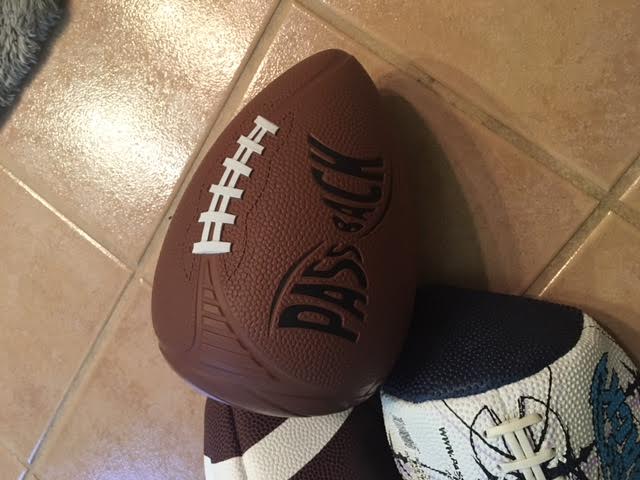 It also helps to increase eye hand coordination, speed and overall athletic ability.  My husband tried this out for us and it really worked. He had a blast taking the Passback Football and throwing it against our garage wall. While using this, you are able to increase your arm strength to throw long distances in football games.
Long gone are the days where you need a partner to improve your football skills. With the Passback Football, you simply need the product, wall, and yourself. It has a very simply but effective redesign that makes it easier for football players and those learning get used to throwing and catching the football.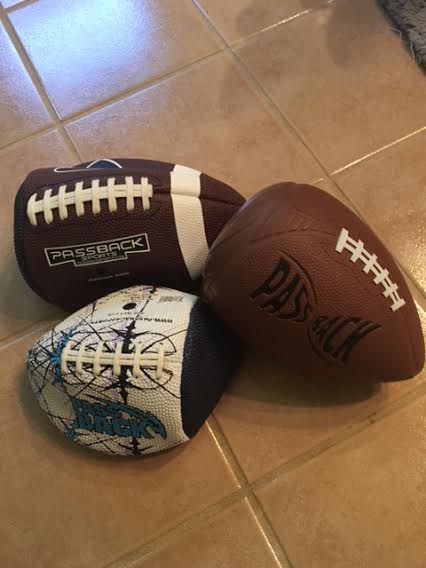 TRY ONE TODAY: If you are interested, here is a great coupon code to get you started!
Get 25% off any Passback Football with coupon code: MEL25 — expires 07/15/2016!!