*This is a sponsored post with KidzVuz and Annedroids. All my opinions are my own and not swayed by outside sources.*
Some great news is on the horizon! Amazon new season of the  Emmy-nominated original kids series Annedroids is scheduled to debut on June 24 on Prime Video in the US focusing on the STEM curriculum.  While I had not watched the first two seasons yet, I was intrigued to watch the newly created episodes which is created by Emmy Award-winning producer/director J.J. Johnson (Dino Dan) and Sinking Ship Entertainment (Odd Squad). The main premise of the live-action adventure series Annedroids focuses on Anne, a young female scientist, her human friends and the android assistants she's created, and the amazing scientific discoveries they make while undertaking the biggest experiment of them all: growing up. The female role model in this series is strong which I love.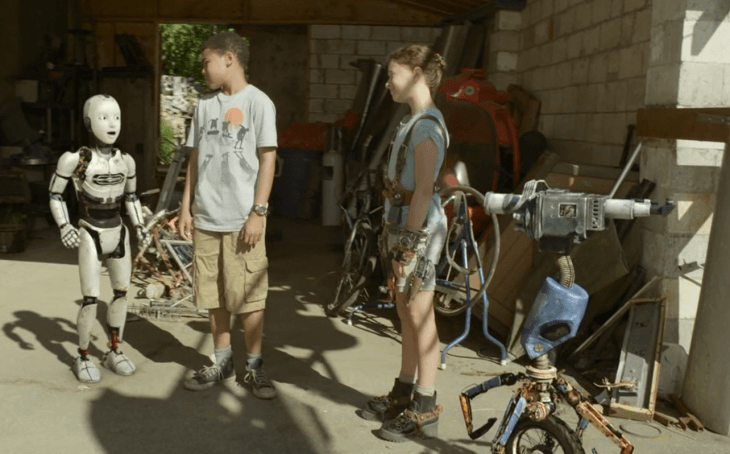 When I started to watch, I got introduced to Anne  (Addison Holley, Daniel Tiger's Neighborhood), and her friends Nick (Jadiel Dowlin) and Shania (Adrianna Di Liello, Stage Fright). Through a series of experiments they involve their android friend  Pal (voiced by Millie Davis, Orphan Black) who's more interested than ever to become a real kid. Pal does everything in his power to be kid like and we especially see that in episode 2. In episode 1, we see experiments where they are working with a lie detector test and experiments with their robots doing art. In episode 1, we see them making fun art including the camaflouge bus.
This season finds Nick banned from the junkyard by his mom, Anne upgrading junkyard security, and Shania trying her best to help things return to normal. New friends and familiar faces join them this season, including Zack (Jonny Gray, Max and Shred), who helps Anne build a new dogdroid named Fangs, and Charlie (Devyn Nekoda, Backstage) who mistakes Pal for a real kid and takes Pal to the mall.
This series is fun and most of all futuristic. It was interesting to see the dynamic between the robots and their people friends. This series spotlights, through trial and error, how science, technology, engineering, and math (STEM) can inspire children to do great things. The robotic mayhem is exciting and interesting. It is also interesting to see how they program the Annedroids to think for themselves.
We're excited to debut a third season of Annedroids and are thrilled about the series' recent recognition with the Television Academy," said Tara Sorensen, Head of Kids Programming at Amazon Studios. "Our customers have embraced Anne and her tenacity to innovate through trial and error, a powerful message to kids."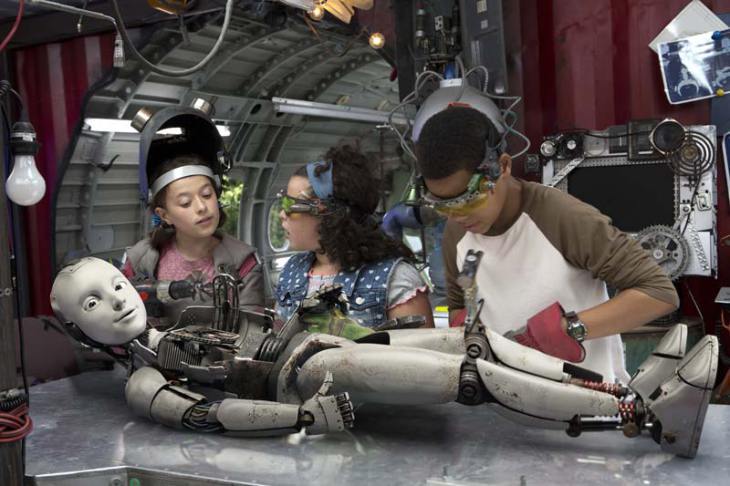 Annedroids recently received 10 Daytime Emmy nominations, including Outstanding Children's Series, Outstanding Performer in a Children's or Pre-School Children's Series and Outstanding Directing in a Children's or Pre-School Children's Series. The series also garnered the Grand Prize for Best Production, All Categories at the Youth Media Alliance Awards of Excellence. Additionally, the series received the IPST Education Award at The Goethe Institut Science Film Festival 2014, a Parents' Choice Foundation's Silver Honor, and three Young Artist Awards. Common Sense Media also named Anne's character a top 10 best role model in children's TV.
Prime members will also be able to download the series for offline viewing on iOS, Android and Fire devices at no additional cost. Annedroids is also available as part of Amazon FreeTime Unlimited, the all-you-can-eat subscription service designed from the ground up for kids. Be sure to check it out today!