*I received an all expense paid trip thanks to Disney. All my opinions are my own and not swayed by outside sources. Photo credit: Disney and Coralie from LoveBugs and Postcards.*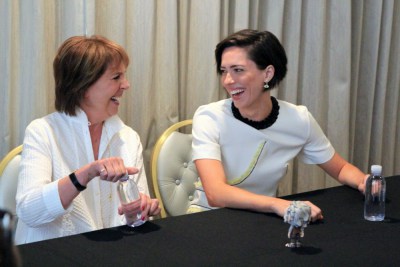 Are you all excited?? The BFG comes out TOMORROW July 1st and it is one movie you do not want to miss out on taking your family. I have seen it twice and it truly is that good! When in LA last week, we had the chance to interview some great actors/directors but one of my favorites had to be the interview with Penelope Wilton and Rebecca Hall.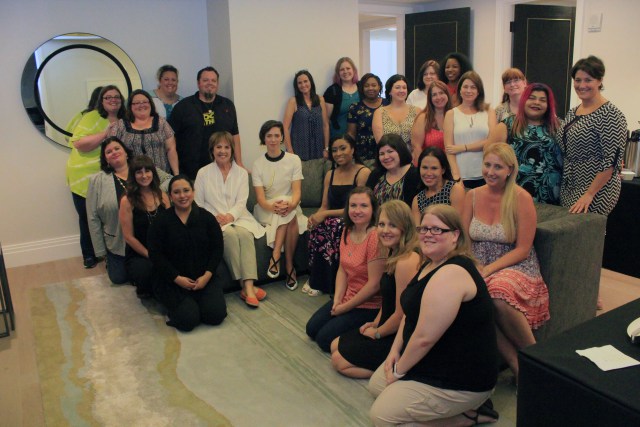 The reason being is I was a HUGE Downtown Abbey fan and Penelope played the role of Isobel Crawley from 2010-2015. This was one of my favorite shows on television and I was in awe when I saw the incredible job she did in The BFG playing the queen. She was so AMAZING to interview and after the interview was over I had to pull her aside to tell her that I loved her in Downton although it took me months to get over the loss of Matthew in it. She was so funny talking to me about the show and telling me the family connections between Rebecca Hall and Dan Stevens. I think I could not close my mouth for the rest of the day because I actually talked to her! Official royalty in my book!
Rebecca Hall was equally as amazing in The BFG.  The role of Mary was one she played so well and she really brought the character to life in every scene. Rebecca's previous works included Iron Man 3,  A Promise, and Closed Circuit to name a small few. She is absolutely GORGEOUS too!
Interview with Penelope Wilton & Rebecca Hall
Question 1:  Can you tell us how you both got involved in the project? -asked to both
 "Well I got a phone call and my agent got a phone call and said Steven Spielberg wants you to do this film, "The BFG," and  I said yes. If Steven Spielberg wants you to do a movie, you do it. Wouldn't you say?"- Penelope Wilton
"Yes, I would. I had exactly the same thing. I got a call saying it's not a very big part but he has asked specifically for you to do it, so I'm like well, I'll do it, of course I will. Also, BFG is, you know, a book that as a child I loved, so even before I'd read the script or knew what the part was, I was like yes, certainly I want to be a part of that, of course, you know?"- Rebecca Hall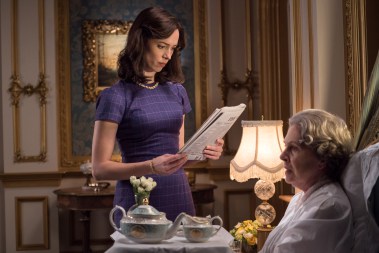 Question 2: Were you still filming "Downton Abbey" when you got the call?- Asked to Penelope Wilton
She told us she had not started the last series yet so they were very accommodating and they worked around her schedule for the month that there was overlap. She said it was funny going from one character to the other. She joked that they were rather envious on the set of Downton that she was the queen in The BFG.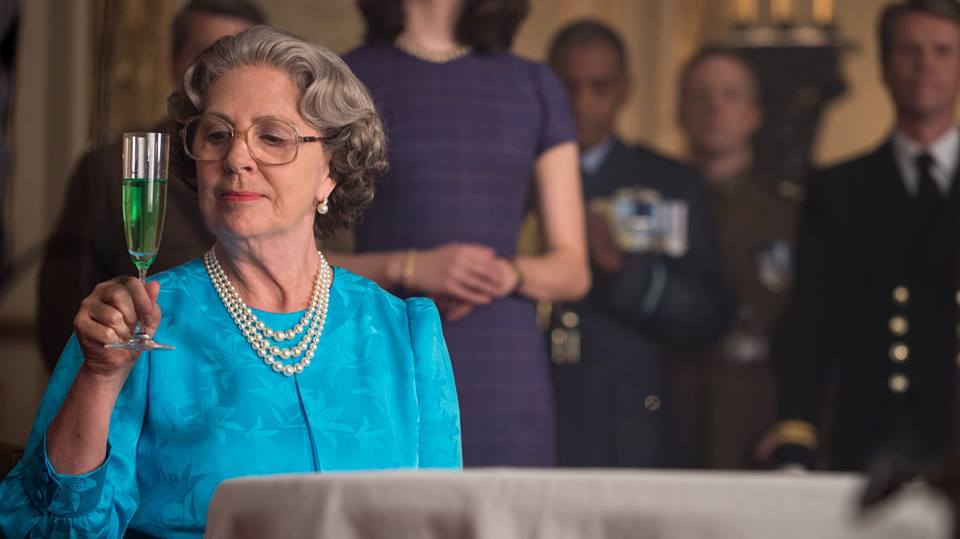 Question 3:  And now you are a dame, what is that like?- Asked to Penelope Wilton
 "It's rather surreal actually, to be quite honest with you, being a dame; also when I found out about, when they asked me to do it about seven weeks ago, and they write to you and they sent it to the wrong address. So, then another one went out to my agent and then it said priority because obviously they hadn't heard. If they put your name forward, if the Prime Minister puts your name forward to the Queen, would you accept it? So, I said I would. And then they said you must not tell anybody until it's released which was six weeks after. And then there was a total silence and of course then I thought I dreamt that. That didn't happen. I made that up. I just had a dream.
Then it wasn't until Sunday, a week last Sunday, then it came, Saturday it came out on papers and it did actually say my name so then I thought oh thank God. I hadn't told anyone but my daughter. I told my daughter and my sisters. They would have been a bit disappointed as indeed I would have been."- Penelope Wilton
Question 4: What was it like working with Ruby? She's darling. -Asked to both
Penelope said she was darling to work with. They both loved working with her because she got the most wonderful sense of humor and is a lovely girl. She told us Ruby takes direction wonderfully and concentrates thoroughly.
"Yeah,  she was a consummate professional,  but I also remember it was all of that sort of stuff, the acting, the repetition and what, she was brilliant, but she was also brilliant at just being a person on the set.  I remember her knowing everyone's name, the crew and like coming in in the morning and being like all right how are you doing, Jim, all right? You know, that sort of thing. She is very professional."- Rebecca Hall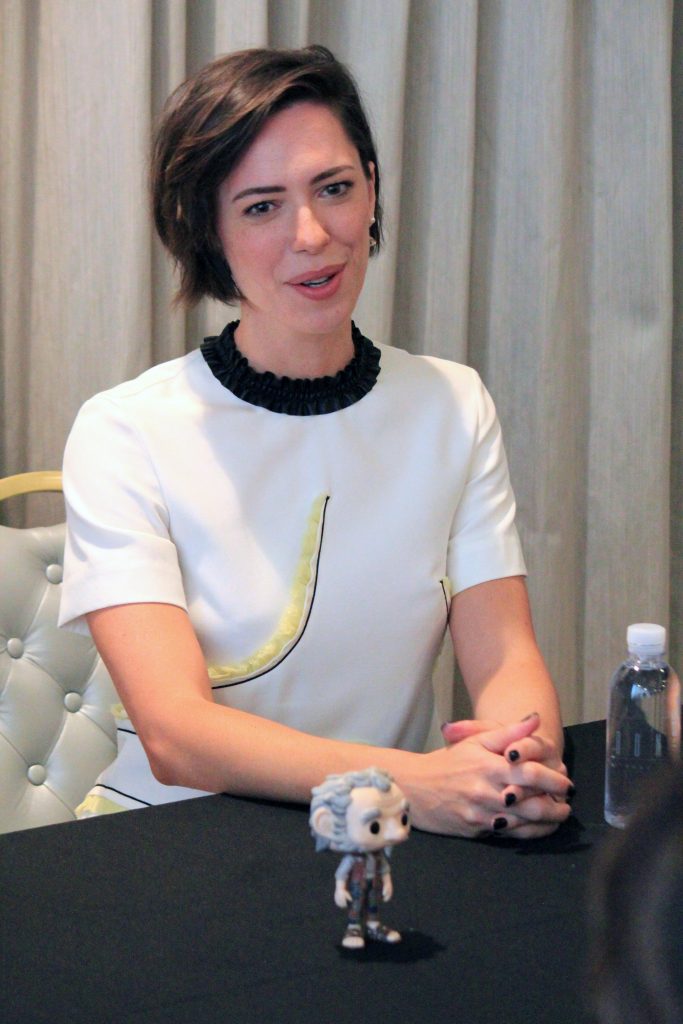 She said Ruby gave her the nickname of Purple Swan because of her purple dress. They were always laughing on set.
Question 5: It's amazing to watch her and know that this is her first film. Amazing. So, do you have a favorite scene, personal scene from the movie?- asked to both
"I like the dreams because it's written in the book that they catch the dreams but Steven made the dreams so beautiful and then the angry dreams, the red dreams, when they get caught in the bottle, when they go under the water then, I loved that. I thought that was a lovely sequence but there were so many. I mean, I loved the giant."- Penelope Wilton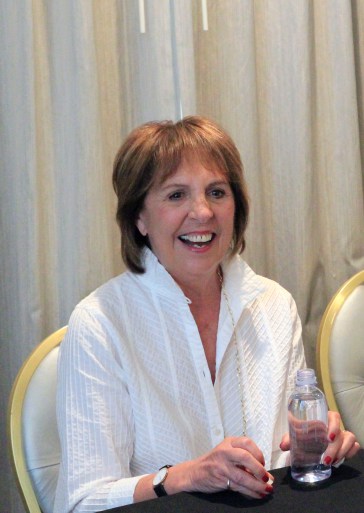 "Yeah, I did too. Actually, I've got to say, it's when, when you have a problem with wind, is probably my favorite."- Rebecca Hall
" And we had fun playing that scene because Rafe had to do his, his proper moment before we did ours, so we all gazed at him while he did his scene. The effect of how it would come in silence, then all right, Rafe, the camera is on you and then he had to do whiz popping, but you know, it's a private moment that you don't often see."- Penelope Wilton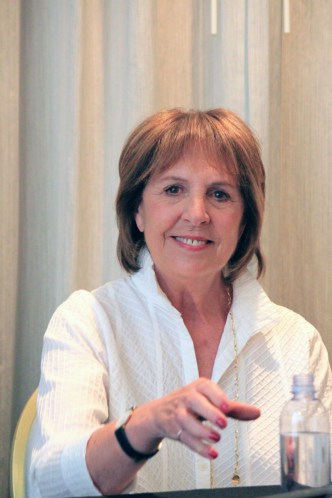 They both talked more about the storyline and mentioned that a sequel would be a great idea!
Question 6: The story has so many lessons. What is something you want people to get from this story, from the movie, from just the general idea of this, what do you want people to capture from it?- asked to both
Penelope said on a basic level she wants people to enjoy being taken to another world with great storytelling and visual storytelling.  It is important to people to understand themselves and learn from themselves which is a take home from this movie.
"And  little Sophie, who doesn't have much, but when she meets somebody who has even less than she does and he's 20 foot tall, they sort of work as a good team and they both understand that they are outside the norm and they give each other confidence and when you have confidence in yourself you can take on the world. And I think that's the overall message of the movie, which is the message of a lot of very good children's literature. 
" It's the same in the world, there's always a pursuit and a pursuer and in the end you have to turn around and face the bully and if you do that the world opens up and I think in very  wonderful way, not in the sort of preachy way."- Penelope Wilton
"The magical way."- Rebecca Hall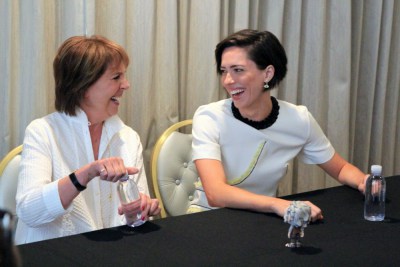 Question 7: For either of you, does the fact that you are playing a kind of childhood literary character change the way that you wanted to portray that character on screen? Because kids have read the book and kind of come up with this idea in their head of what each character was. Did that kind of play into how you chose to play those characters at all?
" I couldn't, because actually Mary in the book is very much a maid. I mean, she's drawn by Quentin Blake as in a maid's outfit and like a full, even a feather duster. So it's a very different sort of character that Melissa Mathison and Steven sort of created and I think that was a conscious decision, to I think, actually to speak a little bit to your point, to create something of a potential mother figure  for Sophie at the end and the sense that also that she's more of a P.A. than you know, the sort of right-hand woman.  And that gives, makes her a bit more authority I suppose."- Rebecca Hall
"Well I think that's true. I think that you can't always do exactly what's written and it's a disappointment to some people because they have made up their own minds as to how they see that person when they read the book. Children, they do it in pictures in their head. I know I do,  but  I thought the best way to play the Queen was to try and be the Queen, our Queen as best I could but, because if I had made a fantasy Queen in a fantasy, they would have cancelled each other out.
But if you have a real Queen in an extraordinary situation, then it's a much more interesting story, wouldn't you say.  I think Rebecca played them very straight and then we were put into this extraordinary situation and then it works better because then there's a change. Something happens, it's not  a contrast."- Penelope Wilton
Question 8 : I almost pictured it as the Queen did it because you did such an amazing job capturing her in that role, that I was just like almost thinking, oh my goodness, it was so good. Tell us about that?- asked to Penelope Wilton
She said she was  helped a lot by Joanna Johnson with her  wig and her  clothes and her wonderful outfit.
Question 9: What makes this film special for each of you?- asked to both
" I'm lucky Steven Spielberg has done great things in my life, in my career actually, so that was special. Also, this is a wonderful story, wonderful to be part of something that, well I hope a lot, a whole generation of young children will remember like they did "E.T." because it will be a stand up moment in the film so for all those reason and also I met and worked with Rebecca here so that was lovely, too."- Penelope Wilton
"And I remember a figure who I've always admired and loved from a far so it was a real treat to get to work properly with you but yes, I think, I very much second what you said, it's a combination of, for me personally it's the combination of two such hugely influential people in my childhood, Roald Dahl and Steven Spielberg, as a child those were, the creative output of both those people really influenced me and I loved."- Rebecca Hall
Be sure to see both of them in The BFG this Friday, July 1st!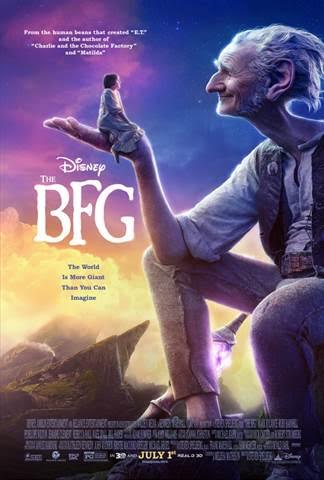 SYNOPSIS:
The talents of three of the world's greatest storytellers – Roald Dahl, Walt Disney and Steven Spielberg –
finally unite to bring Dahl's beloved classic "The BFG" to life. Directed by Spielberg, Disney's "The BFG" tells the imaginative story of a young girl and the Giant who introduces her to the wonders and perils of Giant Country. The BFG (Mark Rylance), while a giant himself, is a Big Friendly Giant and nothing like the other inhabitants of Giant Country. Standing 24-feet tall with enormous ears and a keen sense of smell, he is endearingly dim-witted and keeps to himself for the most part. Giants like Bloodbottler (Bill Hader) and Fleshlumpeater (Jemaine Clement) on the other hand, are twice as big and at least twice as scary and have been known to eat humans, while the BFG prefers Snozzcumber and Frobscottle. Upon her arrival in Giant Country, Sophie, a precocious 10-year-old girl from London, is initially frightened of the mysterious giant who has brought her to his cave, but soon comes to realize that the BFG is actually quite gentle and charming, and, having never met a giant before, has many questions. The BFG brings Sophie to Dream Country where he collects dreams and sends them to children, teaching her all about the magic and mystery of dreams. Having both been on their own in the world up until now, their affection for one another quickly grows, but Sophie's presence in Giant Country has attracted the unwanted attention of the other giants, who have become increasingly more bothersome. Sophie and the BFG soon depart for London to see the Queen (Penelope Wilton) and warn her of the precarious giant situation, but they must first convince the Queen and her maid, Mary (Rebecca Hall), that giants do indeed exist. Together, they come up with a plan to get rid of the giants once and for all.
TRAILER: