Barbara's is already known for delicious cereals and snacks. They're a household name in breakfast. Did you know that they're also doing more than powering mornings? They're also helping defend the wildlife that needs it most. Join Barbara's and Defenders of Wildlife in their partnership to defend wildlife with their special edition wildlife bracelets.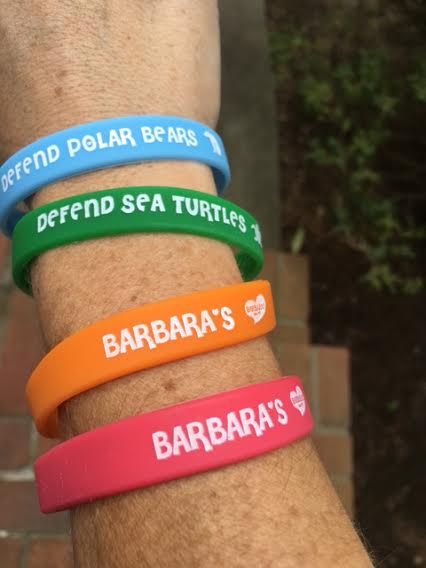 Barbara's and Defenders of Wildlife – Helping Creatures Who Need it Most
*This is a sponsored post. All my opinions are my own and not swayed by outside sources. *
My family loves wildlife. We live in a fairly built-up area, but we still love to watch the wildlife that comes around. We can sit for long stretches watching the birds and squirrels go about their daily business of gather food and talking with each other. And on the rare occasion when something like  a raccoon comes through, it's a big deal. It's like the arrival of a celebrity. I enjoy that about our family because I think nature is something to be respected and cherished. We only have one planet, and we only have a species until it's gone, you know? My family's love of nature is why I'm so happy to be able to tell you about Barbara's wildlife bracelets.
Yesterday, my daughter saw online that the western black rhino was officially extinct due to horn poachers. She knew what extinct meant, and that mad her face just drop. After I had to explain what poaching was – she asked – she actually had little tears running down her face. She asked me how people could be so mean and selfish. She asked me what was so important about a horn that an animal had to be killed. It was horrible.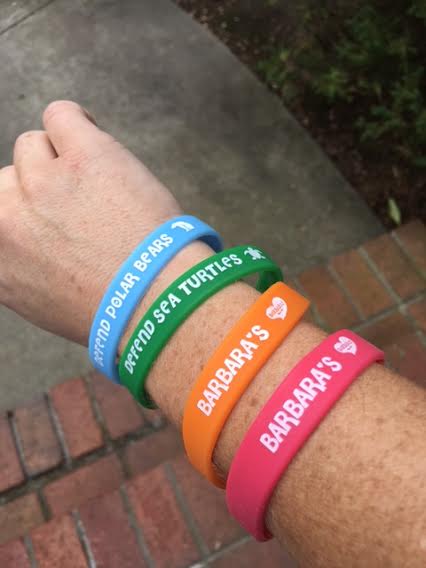 I don't want to have that conversation with her again. I don't want any parent to have that conversation. I want to keep the diverse array of wildlife that this planet has. If you're like me, around now you're thinking, "But what can you do?" That's  a good question. I'm not a politician or a celebrity, so I opt for donating to charities like the WWF, and recently I bought a few Barabara's Wildlife Bracelets.
Barbara's  Donates to Wildlife Preservation
Barbara's is partnering with Wildlife Defenders and doing their part to help protect the most endangered creatures on the planet. The net proceeds from each sale of their Barbara's Wildlife Bracelets goes to defend the most at-risk creatures on the planet. Barbara's aims to symbolically "adopt" 1,000 animals and further wildlife preservation with these bracelets.
Barbara's Bracelets Include:
Defend Elephants
Defend Polar Bears
Defend Sea Turtles
These bracelets are limited-edition and are made to both drive funds to wildlife preservation as well as to drive awareness to this important cause.
Join Barbara's and Wildlife Defenders in Defending Wildlife
I'm excited about these bracelets from Barbara's , but I'm not as excited as my daughter is. When she found out a $5.00 bracelet could help defend the animals on this planet that humans are slowly wiping out, she emptied her piggy bank then started lobbying me as well. She's currently accumulating a collection of bracelets and telling everyone else about them as well.
If you're disturbed at the impact the continued abuse of the planet is having on at-risk species, it's easy to do something about it. Recycle to reduce waste in the environment. Purchase environmentally responsible products and foods. Late but not least, purchase some Wildlife Bracelets from Barbara's. These bracelets will help to fund wildlife preservation efforts. It's an easy way to do your part to help animals that need it more. And if you use code: DEFENDERS at checkout, you'll receive free shipping on all orders! Thanks, Barbara's!