Bandalou is a different kind of baby shopping that lets you save on the brands that never go on sale. I remember shopping for my babies. Heck, I'm still in the baby phase of my last child. It's usually a lot of perusing through tons of websites for exactly what I want at a price that I'm willing to pay. It's quite a time intensive undertaking. That's why I love Bandalou. This startup company from Palo Alto, California makes shopping for everything baby easier and more affordable.

*This is a sponsored post with Bandalou. All my opinions are my own and not swayed by outside sources.*
Bandalou – Moms Banding Together to Socialize and Save
I know what you're thinking. A lot of websites make claims about how they're revolutionizing the online shopping experience. So what exactly makes Bandalou different? It's different because it's all about the power of YOU. Other online shopping sites simply bring tons of coupon codes together. They're really not revolutionary at all. They're just a touch more convenient. But Bandalou is bringing tons of parents together.
Bandalou is different because it leverages the power of moms. It uses crowdsourcing to help get moms the best deals possible. Here's how. We moms can create personal buying groups. Using the power of moms working together, we can score savings from 5% all the way up to 25% every single day on the brands you actually want but that never go on sale. One thing I really love about the website is that none of us are obligated to buy unless we like the savings. Once the crowdsourcing begins, there's a 3 day window to allow more and more moms to jump on the deal bandwagon. At the end of the 3 days, we all have 48 hours to act on the deal. If we didn't get the deal we were looking for, we don't have to buy! That is absolutely awesome. When's the last time you were able to say, "Meh. I changed my mind" with ease while online shopping. Never! That's when. I love it.
I've notice that while you can always restart to try to get a larger crowd, the first group usually gets the best deal because most parents in the crowdsource are just happy to save on items that you can't save on anywhere else.  Also, if you kick off a new group, it always helps to leave a comment which influences other parent to join in and increase the savings potential.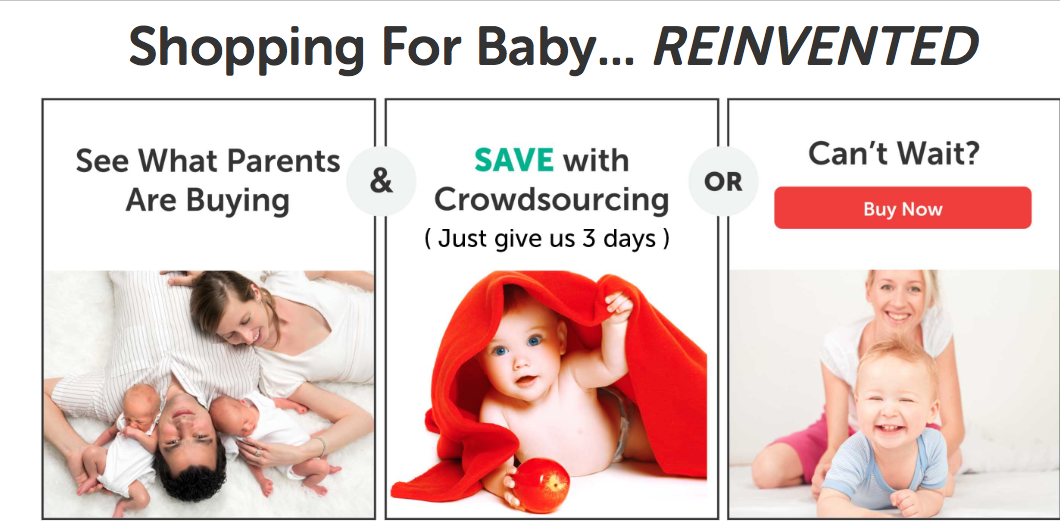 If you do take advantage of the deal, you'll see your savings in the form of Bandalou Bucks, so the next time you shop, those Bucks can be used towards other purchases (which you also scored an awesome crowdsourced deal on). It's a perpetual savings loop, and it's amazing.
In addition to moms banding together to score amazing deals, we can also message each other, so we can coordinate on those deals. Maybe we're all in on a stroller, but I see a super cool toy set. I can message the other moms in the group, and if they like/need it, too, we can start up a buying group for that, too. The possibilities are endless with Bandalou. That's why I love it so much. We moms can also use the +Products menu tab to suggest items. They even have a baby registry where moms get 10% back!
Bandalou has brought in the big baby guns, as well. They've partnered with celebrity pediatrician, Dr. J.J. Levenstein to do product reviews and give helpful medical advice. Customers can send questions to the doctor through the website and ask for product reviews. So we moms actually have a super amazing resource in the Bandalou community for savings and expertise.
Bandalou – A Literal Savings Bandwagon
When moms band together, we can use the power of crowdsourcing through Bandalou to get great savings. We can also communicate with other parents on their platform to coordinate buying groups for other deals, recommend products, and more. It's a one stop shopping mega resource complete with a world renowned pediatrician! I've never had an online shopping experience like this one, and I'm excited to share it with everyone. Check out Bandalou today. It's a fantastic way to save with NO obligation.