Hayley LOVES the Bratz dolls. Now in time for the summer and late spring, they have a gorgeous collection out there for all you Bratz fans. Famous for its creative take on girl's fashion, Bratz has been reimagined to reflect the trends of today and is poised to be every bit as trend-setting as the original collection was back in 2001.
Here is some information about their new collection:
Bratz Music Festival Vibes – Bratz each visit a festival that complements their personal musical tastes. Each girl is ready for a different show, from electronic dance music to country. What better way to express themselves than supporting the music they love. Each Bratz comes with a second set of fashions to enjoy the show in for exciting mix-and-match play. Festival-essential accessories included: purses, earrings, brush and 'cellphone' complete with removable case. (MSRP $21.99)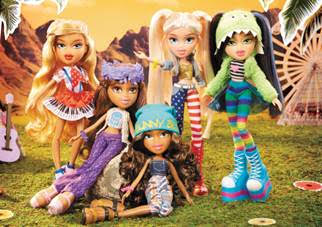 Bratz Music Festival Tent – It's a playset that ties back to the Music Festival doll assortment. After a long day jamming to their favorite beats, the Bratz are excited to spend the night camping out in Yasmin's boho tent! The fully functional tent popos open and is customizable with 3 colored markets to #CIYIT. Package includes tent, 3 colored markers, log fire and smoothie shaker. (MSRP $16.99)


Bratz Sweet Style Doll Asst – Bratz enter a deep food coma and have a dream about a froyo shop where all of their creations come to life and wreak havoc in the shoppe. Each Bratz comes with her very own sweets themed fashion outfit and shoes. Unique candy accessories such as earrings, necklace, bag, sweet themed pet and more included. (MSRP $16.99)

Bratz Remix Doll Asst – OPP for Spring! Everyone loves music, especially Bratz! Give your Bratz a stylish outfit and headset that you can mix and match. Each Bratz comes with her very own fashion outfit and personalized headphones. Headphones are inspired by each of their spirit animals and are interchangeable across all. The package also comes with other unique accessories including each character's own 'mp3 player' and iconic hair brush! (MSRP $12.99)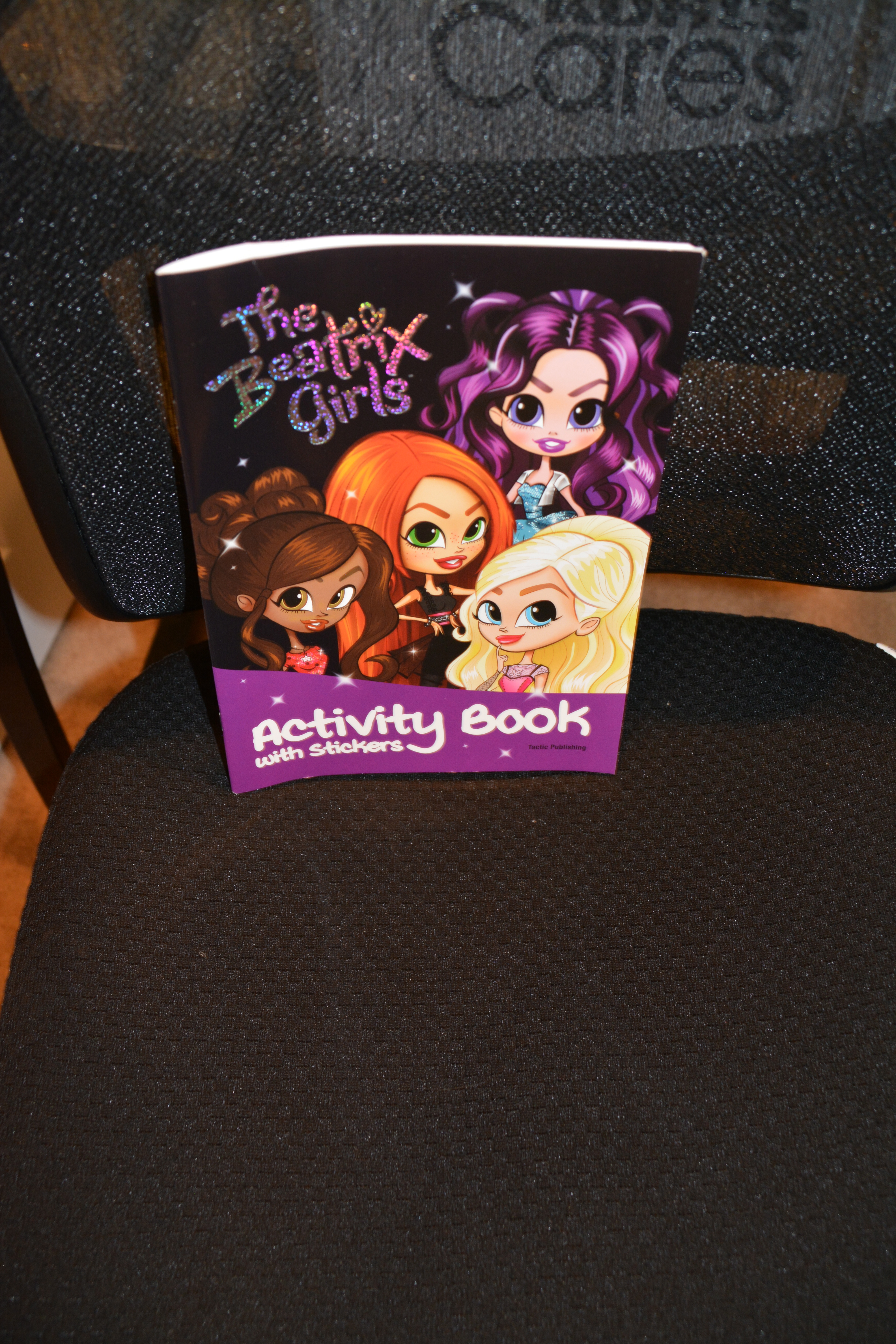 These girls are so cute and are the perfect compliment for any fashion lover out there. Be sure to check out the new Bratz today! You can purchase the new collection at  Target, Toys"R"Us, Walmart, Amazon, etc.