I am SO excited for summer. There is nothing better than getting friends and family together and having some fun pool time. While I don't have a pool, I have some friends who do and we will most certainly be styling this summer with the Derby Duck float.
*My blog contributor, Lindsay,  received a sample for review. All her opinions are her own and not swayed by outside sources*
The Derby Duck float from GAME (Great American Merchandise and Events) has quickly become my pool's "it" float of the summer! This cute, lovable duckie is sure to win the hearts of swimmers of all ages!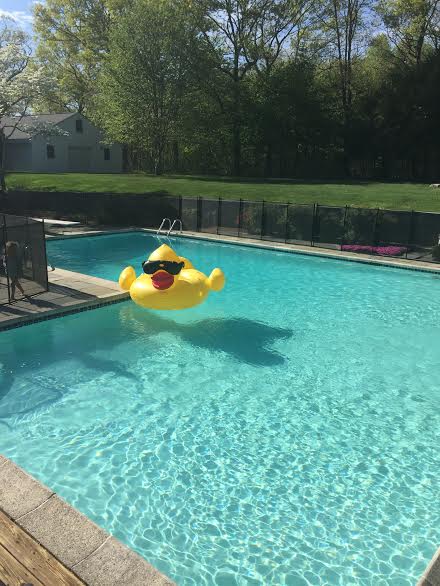 The Derby Duck arrived just in time for our pool opening and my children could not contain their excitement while I opened it up. Even deflated they could tell this was going to be a special float. And despite the float's final size it comes tightly packed in a box I was easily able to carry. I was happy to see a battery-operated pump included that got our Duck inflated in just a couple minutes.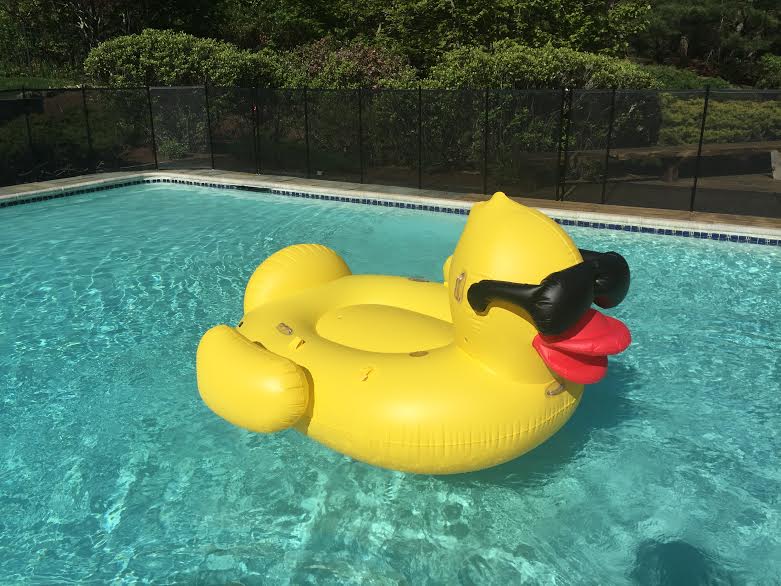 Inflated the float is about 5.5' by 4.5' by 3.5' and can hold up to 175 lbs. It has two cup holders and 4 sturdy handles that help with moving the float through the water and getting up on the float. There are also several Velcro loops on the float where you could put paddles (not included) to row the float around your pool, lake, pond, etc.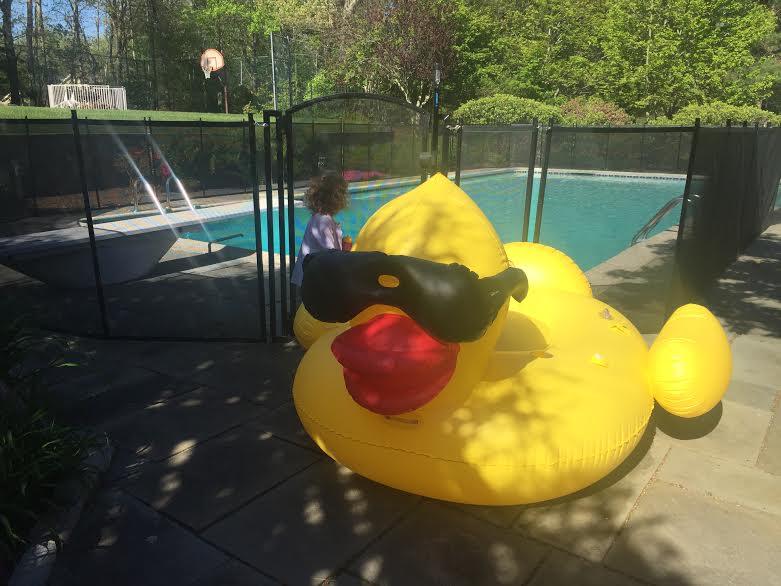 After getting it inflated and in the pool my two children and husband quickly climbed aboard together. They tested the upper limits of the weight capacity and it passed! The material on this float is thick and seems very durable. With the proper care and storage I expect this float to last!
After just a few uses already I can tell the Derby Duck float will be a pool favorite this summer! It is big enough for several kids to use together and they are having a blast climbing aboard, being pulled around the pool, and jumping off. They love the duckie's friendly face and it always makes us laugh to look outside and see him floating around the pool.