Huggies Little Snugglers and Natural Care Wipes are the perfect combo for our newborn loves. The diapers are specifically designed to meet the needs of our tiniest members of the family with no fragrances, a special fit, and even an umbilical cord cutaway. Natural Care Wipes are hypoallergenic and super tough for tackling newborn messes. I know Huggies Little Snugglers and Natural Care Wipes are great because I used them with my youngest. I couldn't have been more pleased!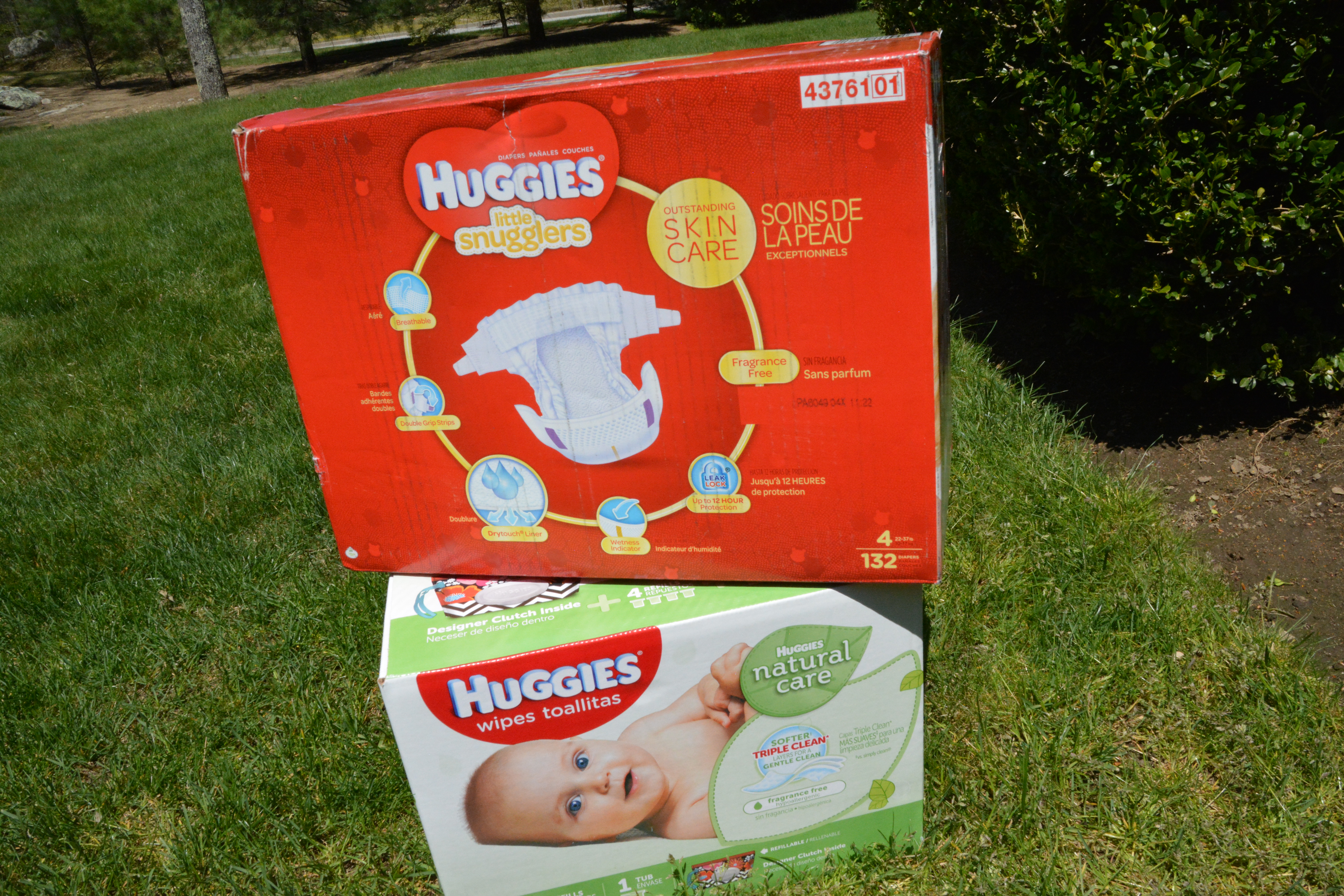 Huggies Little Snugglers and Natural Care Wipes – The Perfect Combo
Because I had such a good experience with these diapers and wipes, I headed over to Sam's Club to pick up a couple of packages for a new mom I know, as well as some for my little girl! Because my friend is going to be a new mom we all know that means tons and tons of diapers and a ton of cleaning up. Little Snugglers does a great job keeping my daughter comfortable, cozy, and free of errant messes, and Natural Care Wipes does a great job on the cleanup side, so I thought a gift of these awesome diapers and wipes would be a nice thing for my new mommy friend.
As a mom of 3, I know that having a newborn should be as much about all those new moments as possible, and not about crazy messes. Huggies Little Snugglers and Natural Care Wipes never let me down when my daughter was little and still to this day never lets me down. There's a reason Huggies calls these diapers a #SecondHug. They're designed to keep any mess contained, and since they're fragrance free, they were easy on my youngest's skin AND easy on my son who has allergies.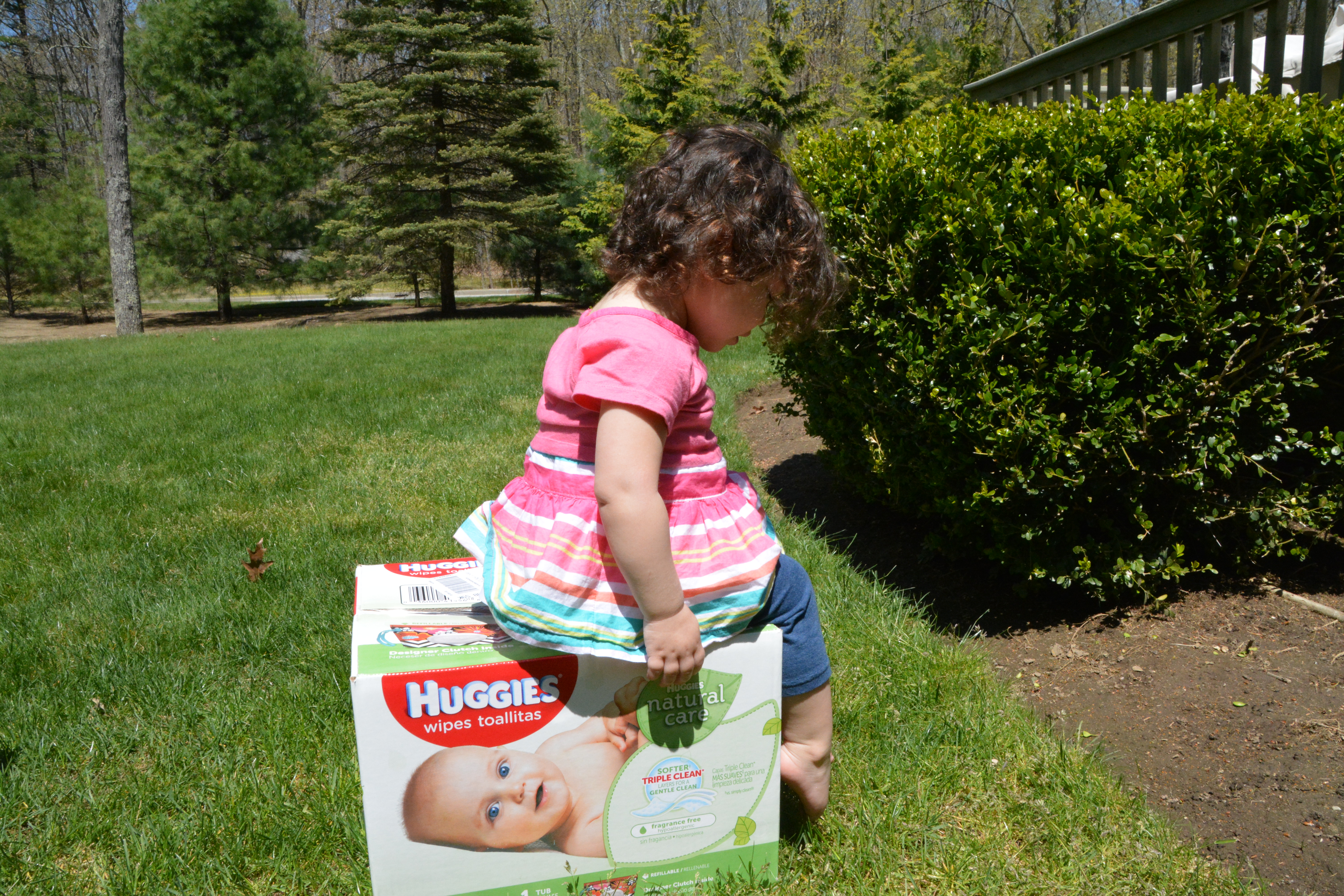 It was also easy on cleanup. I use Little Snugglers with my youngest, and it is so much nicer than the newborn days of my other two. I am able to focus more on snuggles and kisses and cuddles without any of the other newborn stuff that's a little less enjoyable – like rogue baby poop and soiled onesies. Moms, you know what I'm talking about. And when diaper changing time rolled around Natural Care Wipes does an amazing job of cleaning up all the mess without being rough on my baby's skin.
I want my friend to start out her life with baby on the right foot, so I headed over to my Sam's Club and picked up some of these diapers and wipes for her. She's totally in love with her little bundle of joy, but, as all us moms know, there's quite a bit of stress that goes with being a new mommy. These Huggies Little Snugglers will help her have more fun time with baby and less stressful moments. That's a win!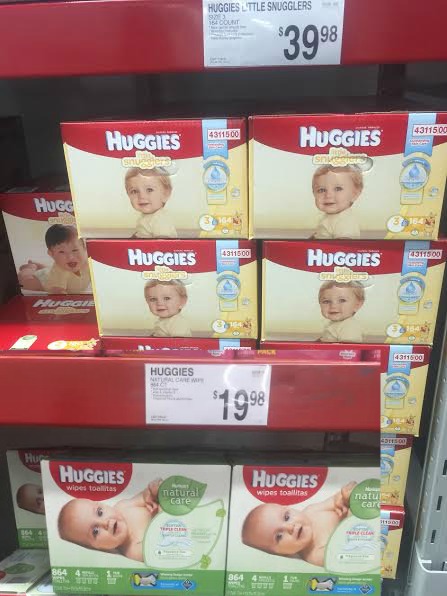 Huggies Little Snugglers and Natural Care Wipes- Focus on Moments, not Messes
Little Snugglers are designed to keep baby comfy and messes contained, which means enjoying more life moments and less mess moments. Little Snugglers are preferred by moms over other brands, and it's no wonder. They are the ultimate newborn diapers in my opinion. Natural Care Wipes are designed to clean up those messes that Huggies Little Snugglers keep contained, and because they're hypoallergenic and triple thick, you've got no worries over skin irritation.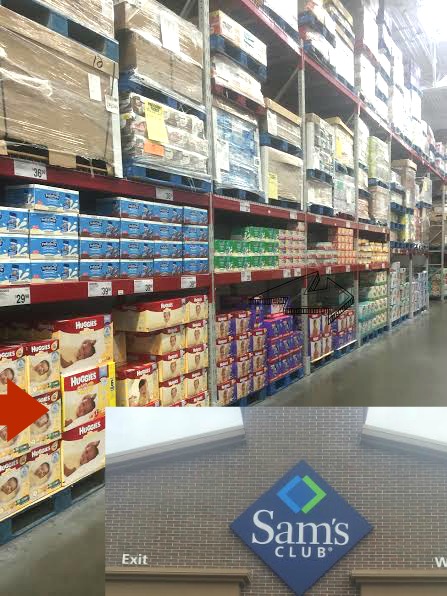 Huggies Little Snugglers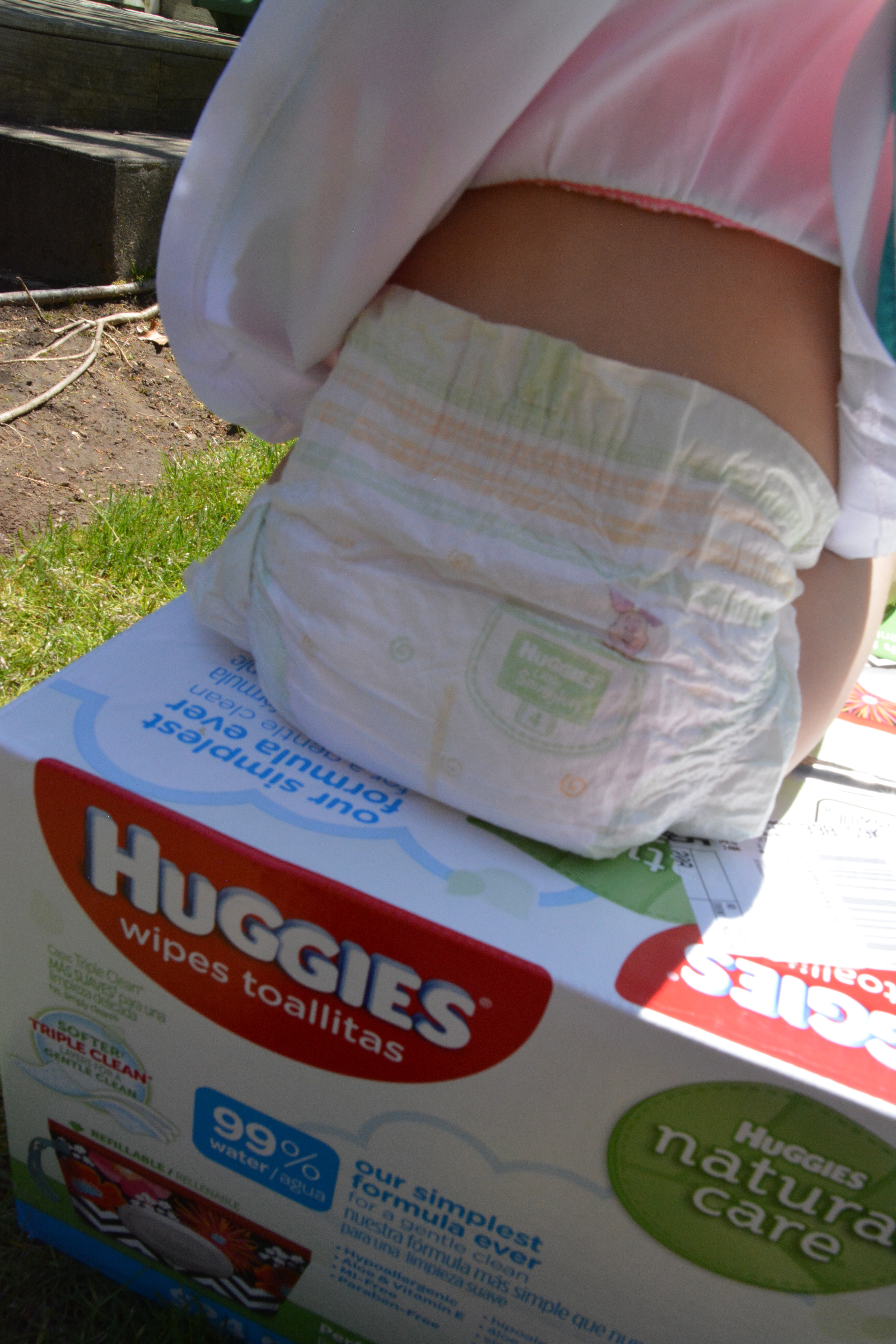 GentleAbsorb Liner for a cushiony protection
Color changing wetness indicator
Softer outer cover for babies comfort
Fragrance and lotion free
Improved pocketed waistband to contain messes
Huggies Natural Care wipes are the umber one choice of moms, including me because they do the job without increasing baby's chances of irritated skin. Diaper rash is no bueno.
Thick and durable
Easy-on-the-skin texture
Hypoallergenic with no fragrance or alcohol
Aloe and vitamin E added to help keep skin healthy
Huggies Little Snugglers and Natural Care Wipes – Diapering Perfection
Life is all about moments, especially with a newborn. I don't know about you, but I would prefer my memorable moments to be about baby's first laugh or smile and not about baby's first volcanic mess inside her onsie – true story. Huggies Little Snugglers and Natural Care Wipes worked, and still works, wonders for me and my youngest. I know they'll work wonders for my friend, and they'll work wonders for you, too. With Huggies Little Snugglers, we moms can focus on the joys of motherhood and not the ick, and that's pretty great!
If you're a mom of a newborn, now's the time to give Huggies Little Snugglers a try. Right now, you can get a $10 off Sam's Club e-Gift card when you purchase 2 Huggies Little Snugglers and/or Natural Care Wipes. You'll also get that $3 instant savings that we all love about being Sam's Club members.
Buy any two packages of Little Snugglers diapers and/or Natural Care wipes between 5/9/16-6/30/16 and snap a photo of your receipt and email/text it to Huggies@uploadreceipt.com by 7/15/16! You will receive a code and instructions within minutes to get your $10 Sam's Club e-gift card . You will also get $3 in instant savings off Huggies Diapers at Sam's Club from 5/11-6/4