*I am a Denny's ambassador and am being compensated for posting. All my opinions are my own and not swayed by outside sources.*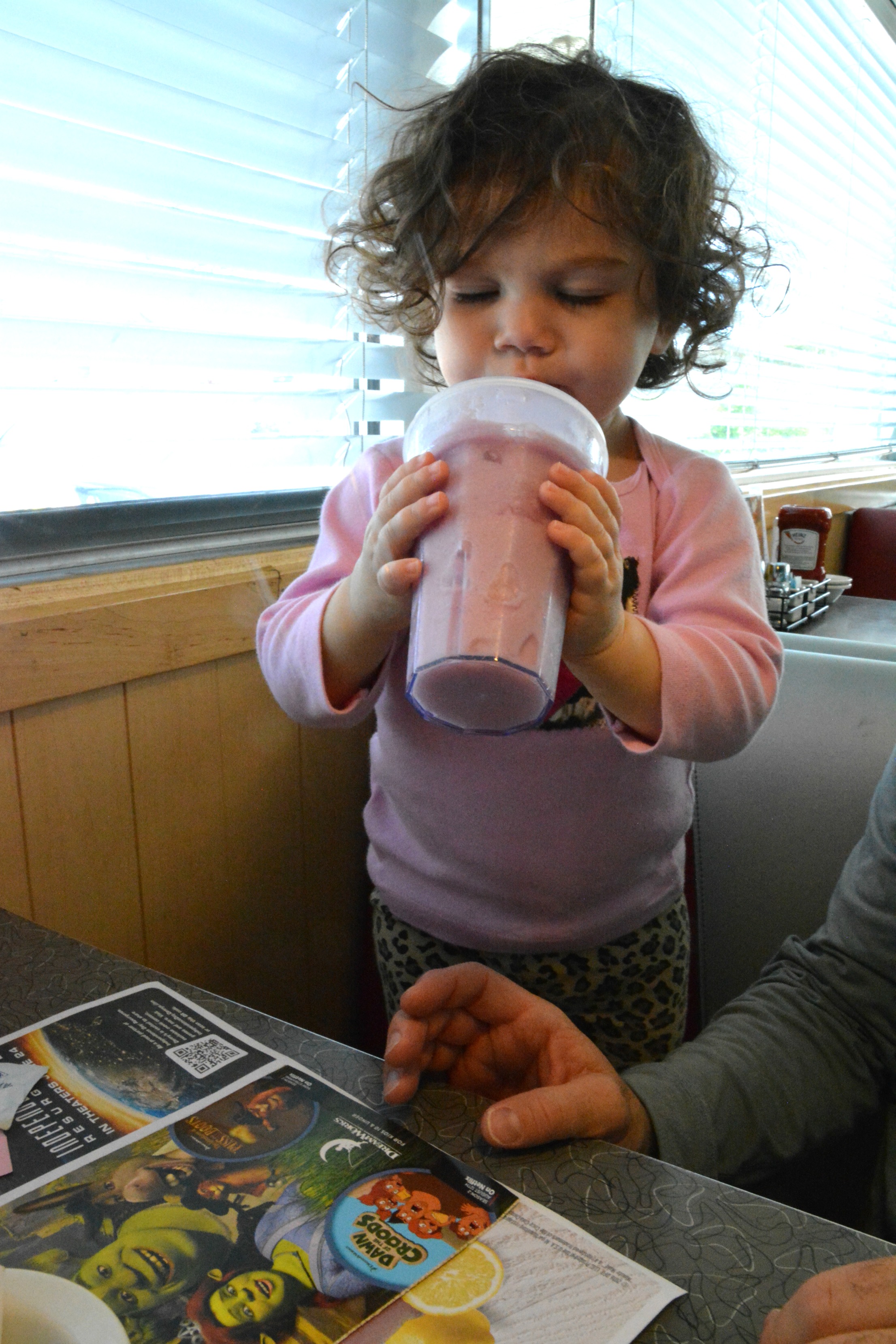 Two months back I got really excited news delivered to my inbox. I was chosen to represent Denny's as a blog ambassador for the 2016 year.  Not only was I excited, but my children were equally as excited. We have been HUGE Denny's fans since before they were born so naturally they grew up with Denny's. Every single Sunday morning we visit Denny's and the kids usually have the kids chocolate chip pancakes, while I usually do the pick 4 make your own breakfast platter.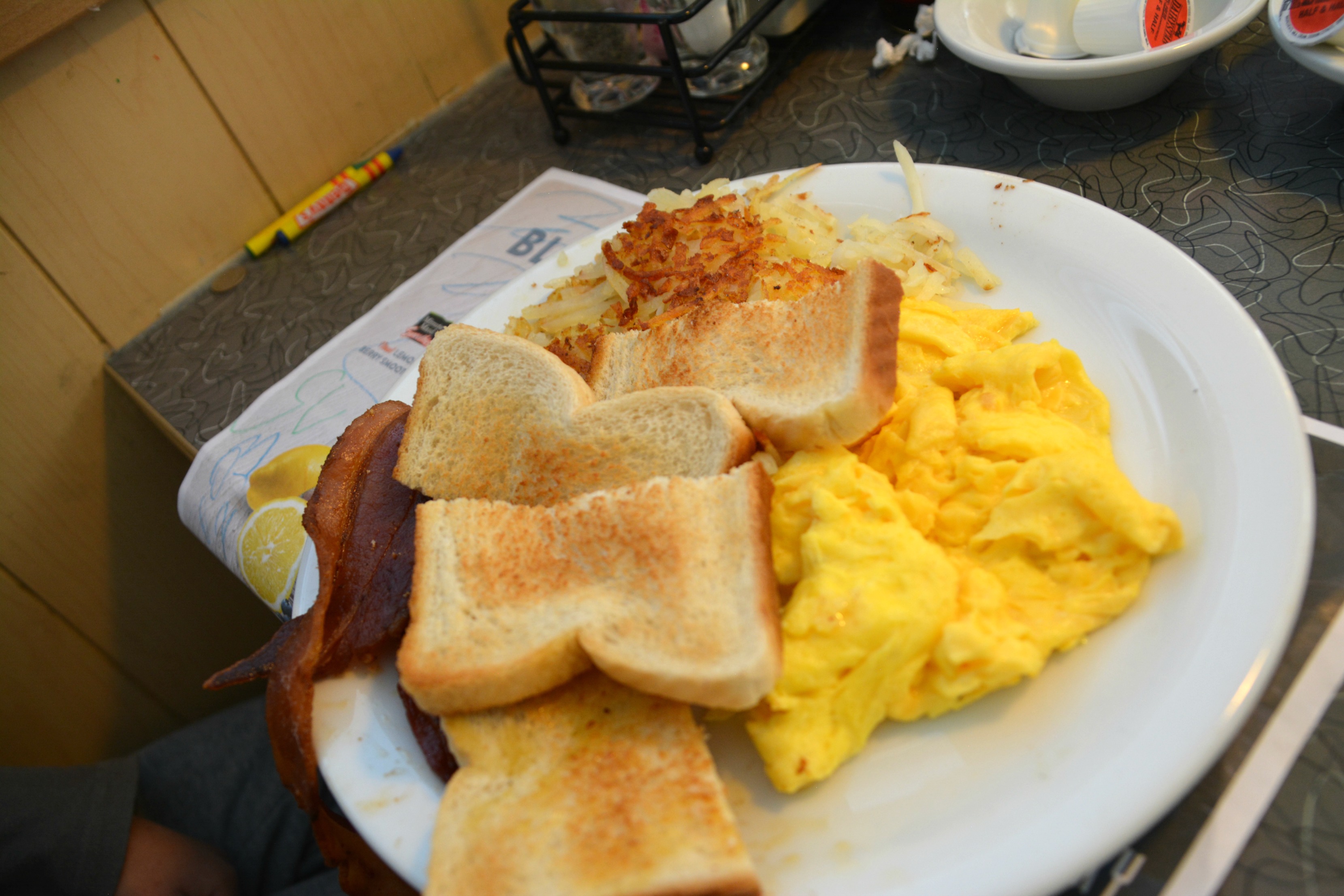 Since, the movie Independence Day, Resurgence,  is coming out in late June, Denny's has teamed up with this movie to bring you all the brand new Red, White, and Bacon menu! YES! I said BACON and lots of it!!  This brand new menu features seven sweet and salty dishes including premium ingredients such as Dennys new thick-cut Honey Jalapeño Bacon. BACON IS BACK PEOPLE with three delicious flavors: Hickory-smoked bacon, turkey bacon or Dennys finest new thick-cut Honey Jalapeño Bacon, a sweet and spicy upgrade sure to make bacon lovers rejoice.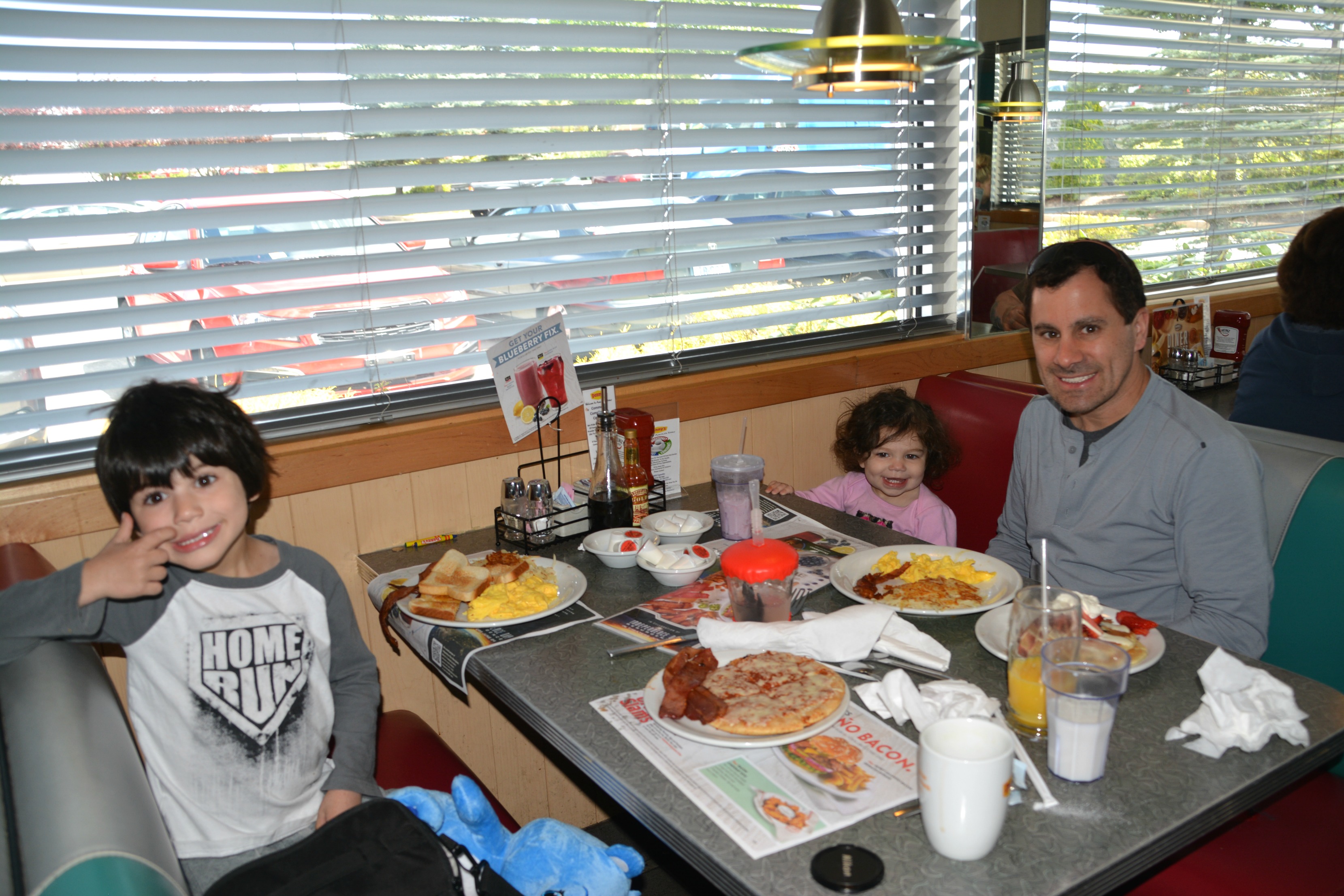 Just in time for July 4th and Independence Day, Resurgence, this menu provides a tasty tribute to the all American breakfast.  Here is some of the choices available to celebrate this new menu:
Red, White & Blue Slam – As bacon makes it ultimate return to the menu, Dennys is bringing back another classic to celebrate Independence Day: Resurgence. This all-American dish features two buttermilk pancakes made with blueberries, topped with sliced fresh strawberries,cream cheese icing and whipped cream, served with two eggs cooked to order, hash browns and a choice of two bacon strips or sausage links.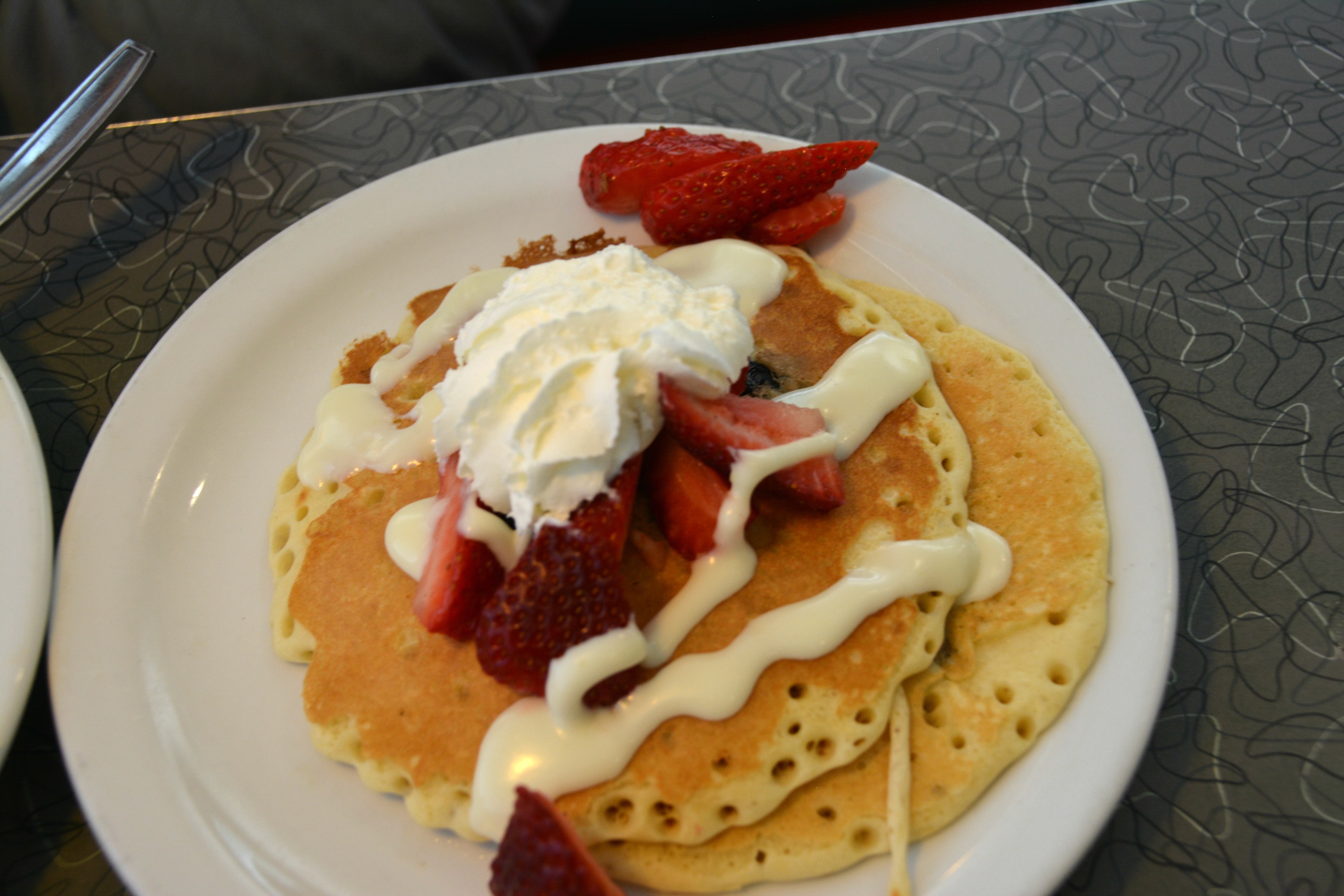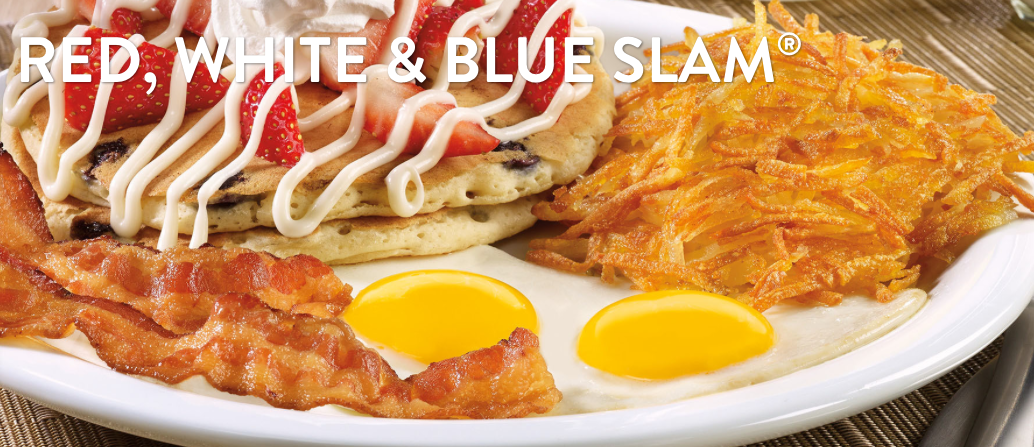 New Honey Jalapeño Bacon Slam – Try this sweet and spicy take on a Dennys favorite with two strips of the finest honey jalapeño bacon, two eggs cooked to order, two pancakes and hash browns.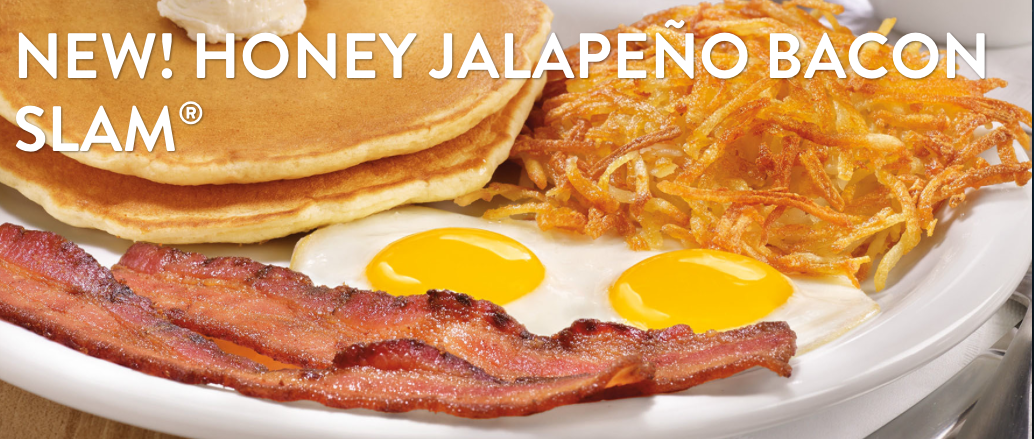 New Triple Bacon Sampler – The ultimate bacon-lovers dream; featuring two strips of delicious honey jalapeño bacon, two strips of hickory-smoked bacon and two strips of turkey bacon, all served with two eggs cooked to order, hash browns and choice of bread.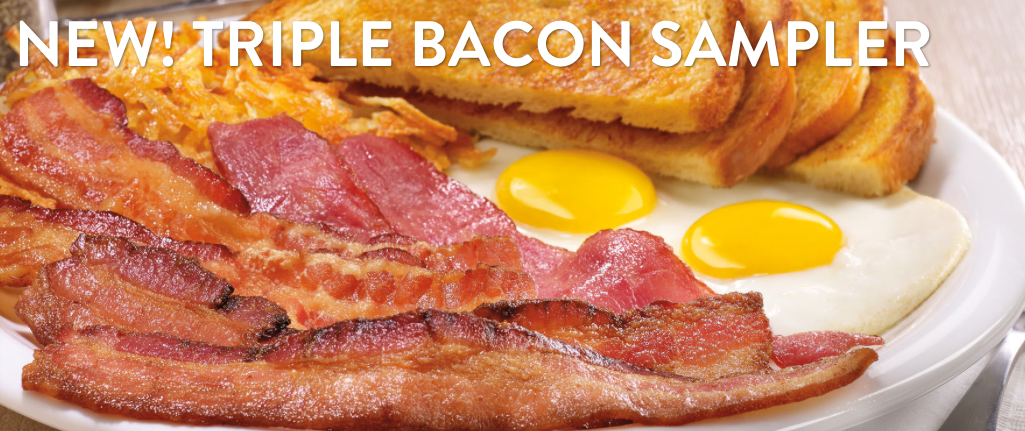 New Honey Jalapeño Bacon Sriracha Burger – At Dennys, bacon steals the spotlight beyond breakfast. A Sriracha seasoned, hand-pressed 100% beef patty is topped with cheddar cheese, two strips of honey jalapeño bacon and creamy Sriracha sauce, served on Dennys new brioche bun with a side of French fries.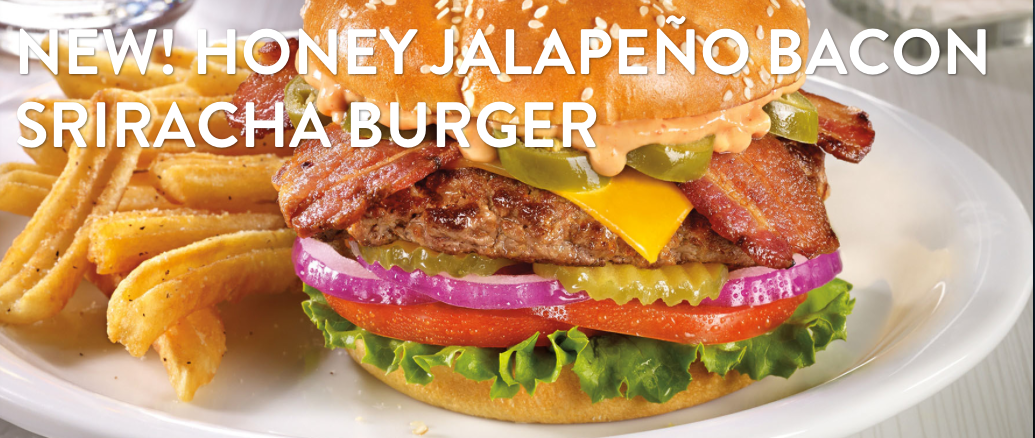 New Loaded Bacon, Steak & Potato Skillet – For the guest that knows bacon makes everything better. Dennys signature skillet features diced bacon and tender prime rib, served with seasoned red-skinned potatoes and broccoli on a sizzlin hot skillet, topped with shredded cheddar cheese and pepper jack queso.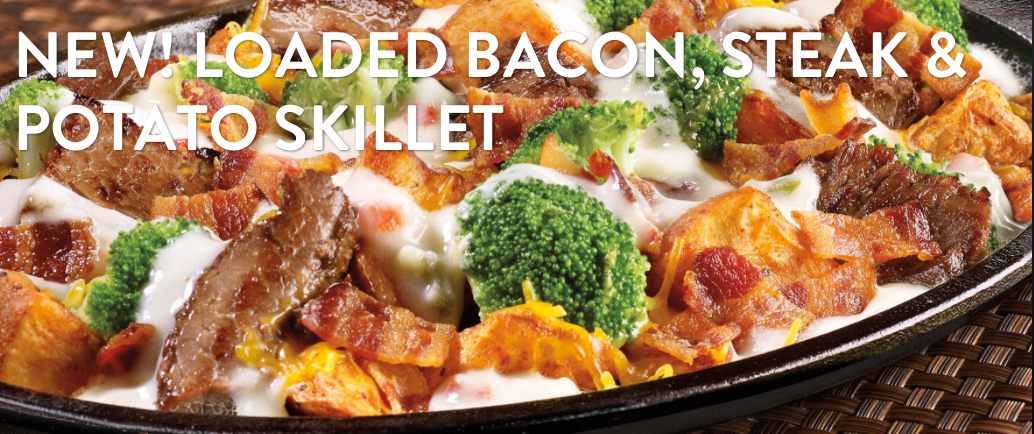 New Bacon Cheddar Tots – Guests can share the bacon love with delicious, house-made tots made with shredded potatoes, bacon and cheddar cheese, served with sour cream for dipping.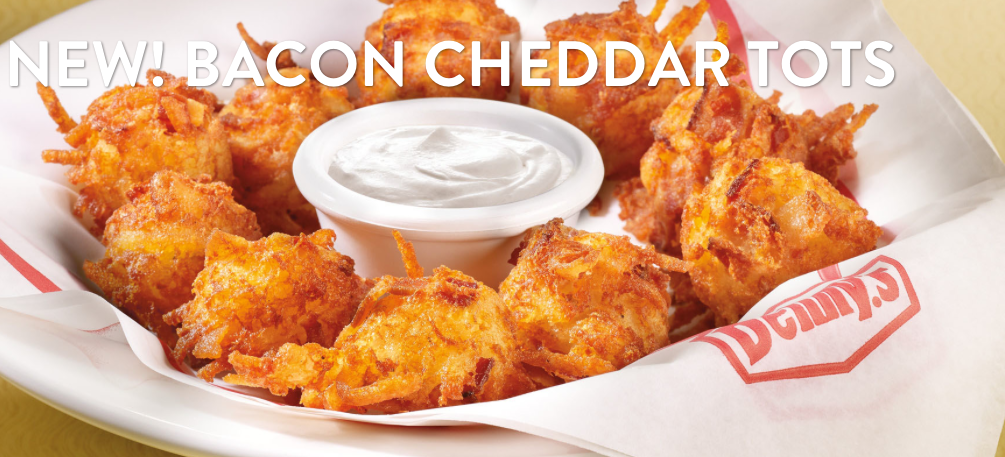 For a sweet and salty end to its bacon blowout, Dennys is bringing back another guest favorite with the Maple Bacon Sundae, featuringtwo layers of premium vanilla ice cream, maple syrup and crispy bacon. Sweet Blueberry Sensations, including the Lemon Berry Smoothie and Berry Blue Lemonade, offer a refreshing finish any time of day.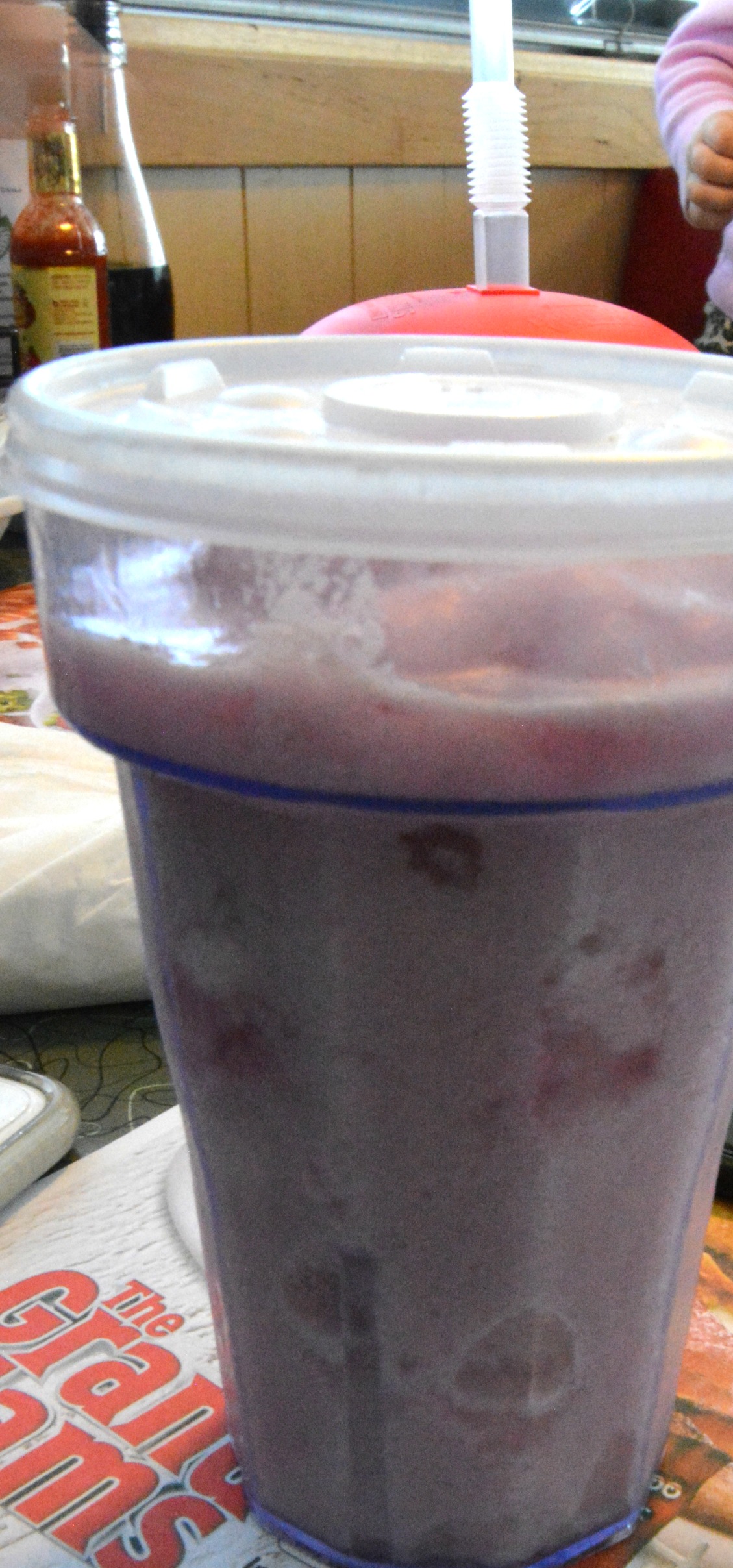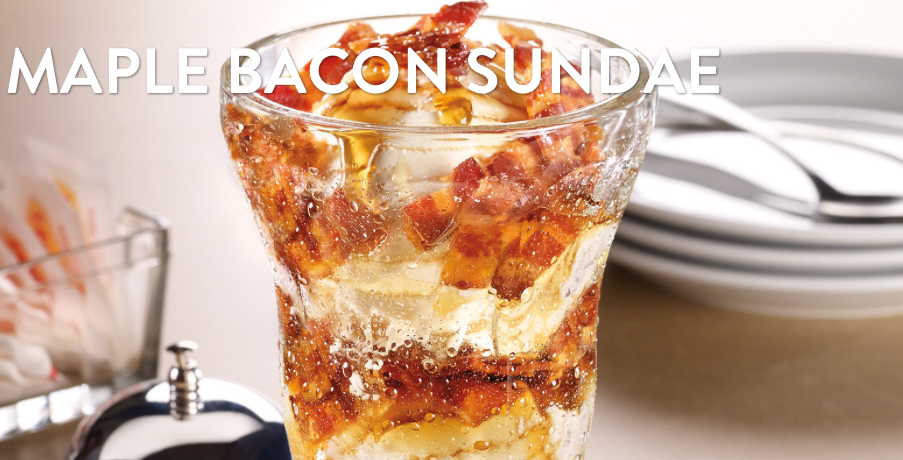 Last Sunday, my family and I visited our local Denny's to try out some of these samplings. My daughter started out the meal with the Berry Smoothie. It was a smashing success all around!
My husband then ordered the Triple Bacon Sampler which provided all things bacon mixed with some of the best eggs. I had a few tastes of his meals and it was truly delicious!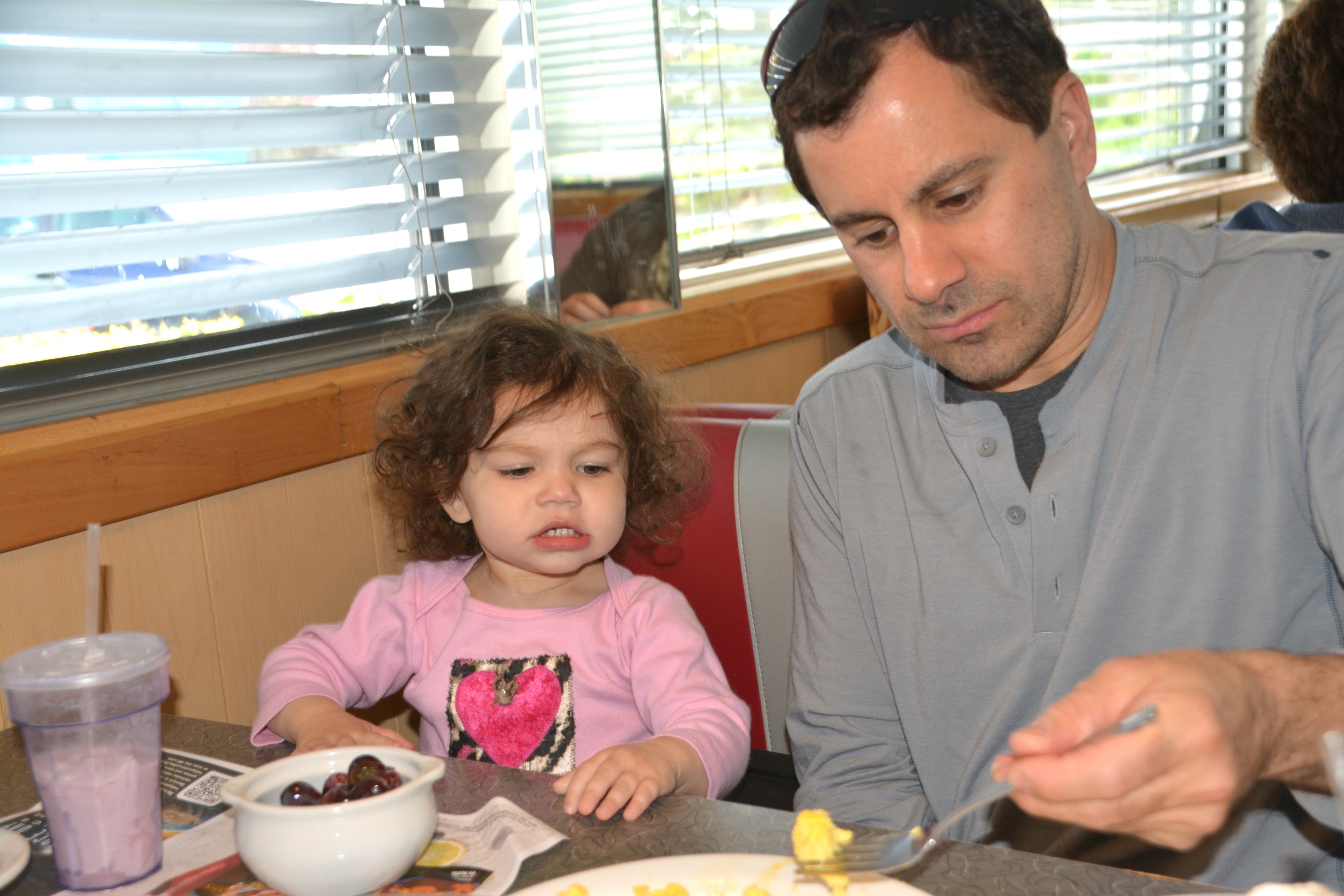 My son and I then had the Red, White, and Blue Slam which features his favorite- PANCAKES! This time they were all decorated though in red, white, and blue. How patriotic! Complete with side choices and eggs, this meal was certainly enough for both him and I.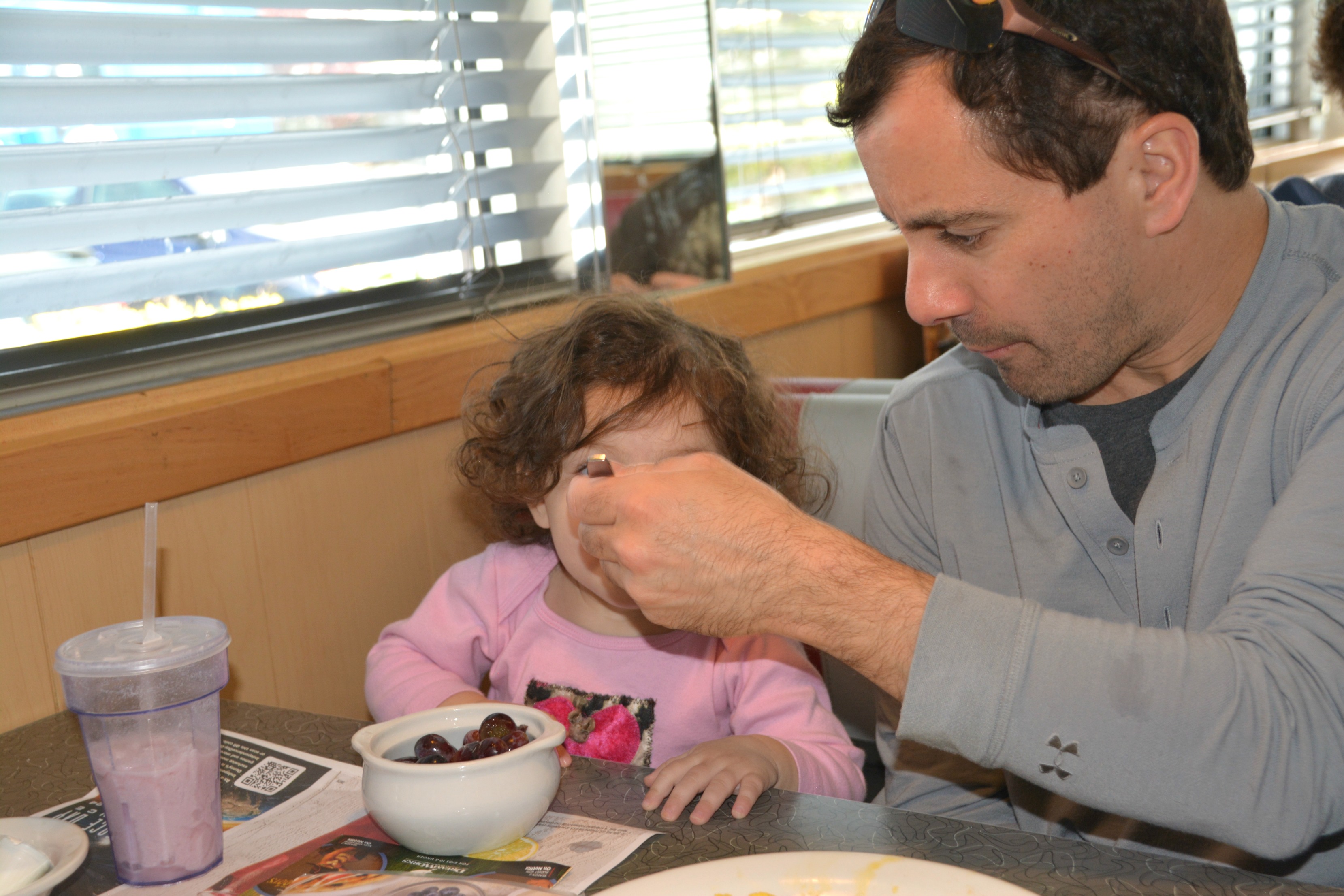 Be sure to check out the new Denny's Limited Menu and try all the fabulous Bacon! ENJOY!