I received an all expense paid trip thanks to Disney. All my opinions are my own and not swayed by outside sources.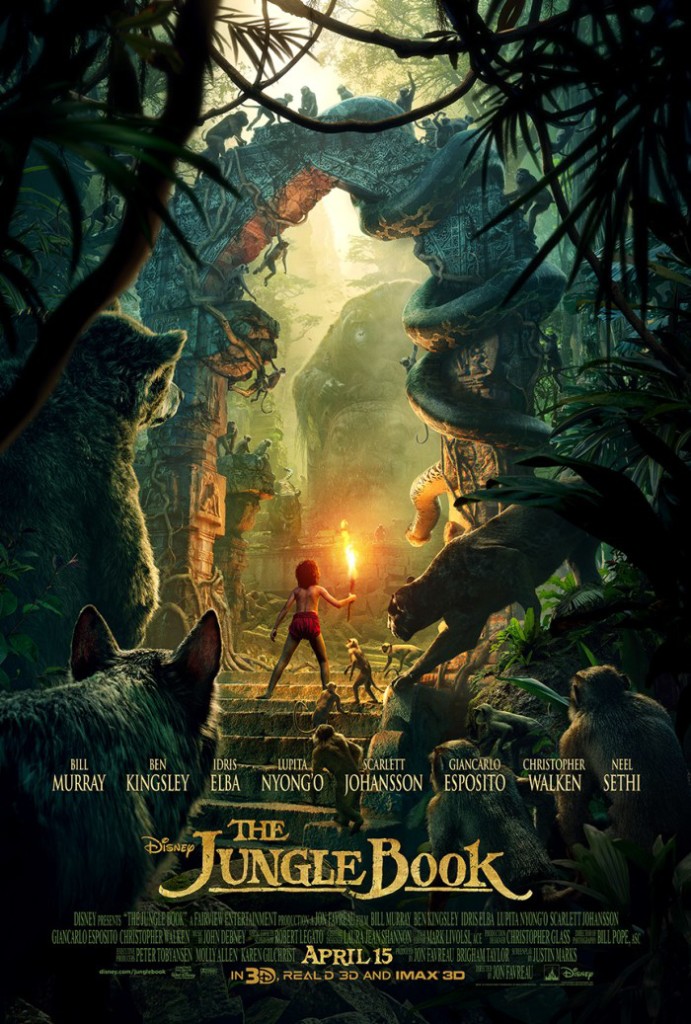 I had a hard time starting this post because I am still trying to process earlier this week when I had the chance to walk the Red Carpet of The Jungle Book. It is almost like it was a dream that I actually walked the red carpet but all the photos show that it was most certainly not a dream. I will say that aside from my wedding, graduating dental school, and my kids' births, it was one of the BEST NIGHTS OF MY LIFE!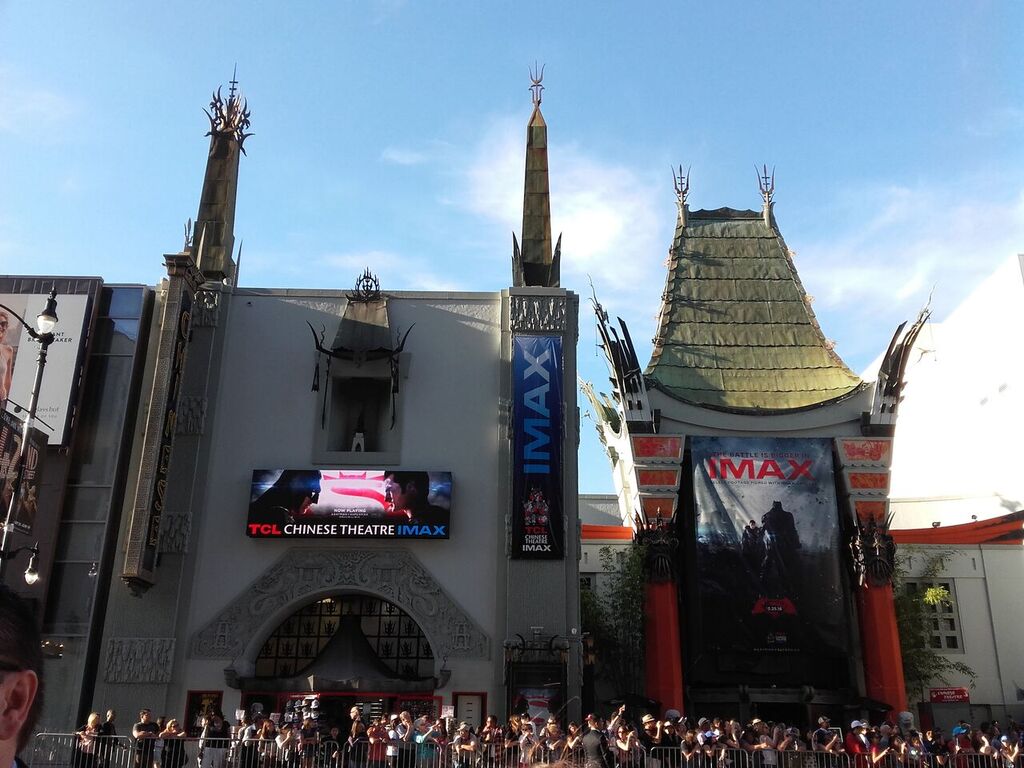 The day started earlier in the morning when we did cast interviews (which you will hear about next week) and then we had an hour and a half to go to our room to get red carpet ready. I had my dress, shoes, and makeup all ready to go so I took a quick shower and got ready. I remember a feeling of happiness but anxiety at the same time. After all, I was going to be walking the one and only RED CARPET of one of the highly anticipated Disney movie openings this year, The Jungle Book.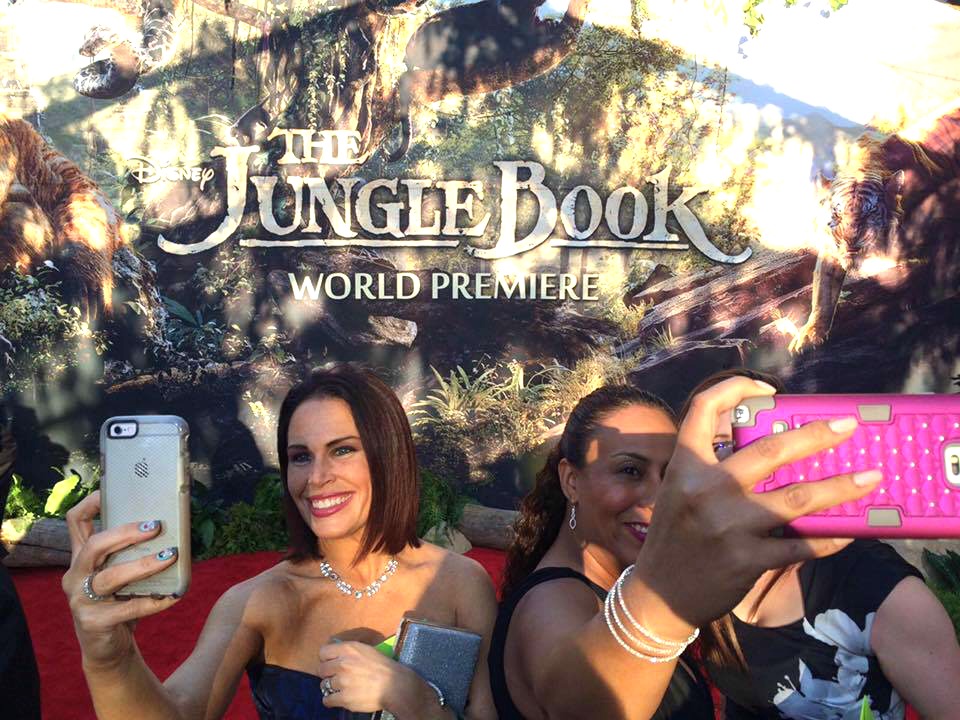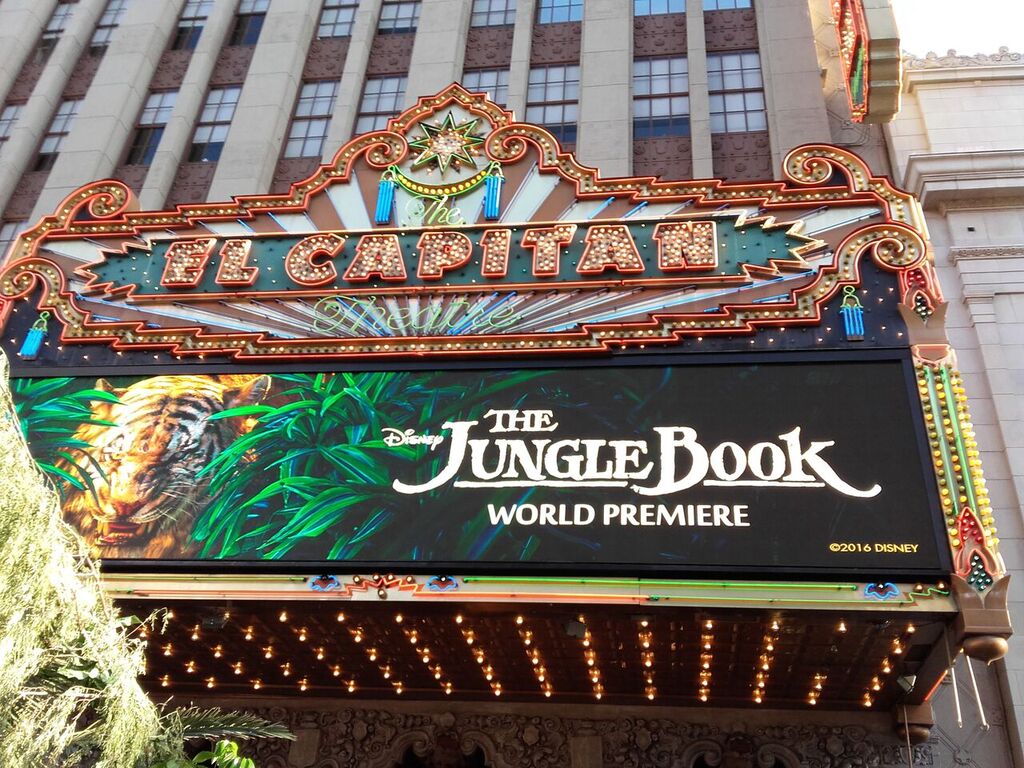 We took a group shuttle to the El Capitan Theatre which is where the red carpet and screening was going to take place. Of course, before we made it to the red carpet we took a group picture on the one and only Oscar steps which was just so EXCITING!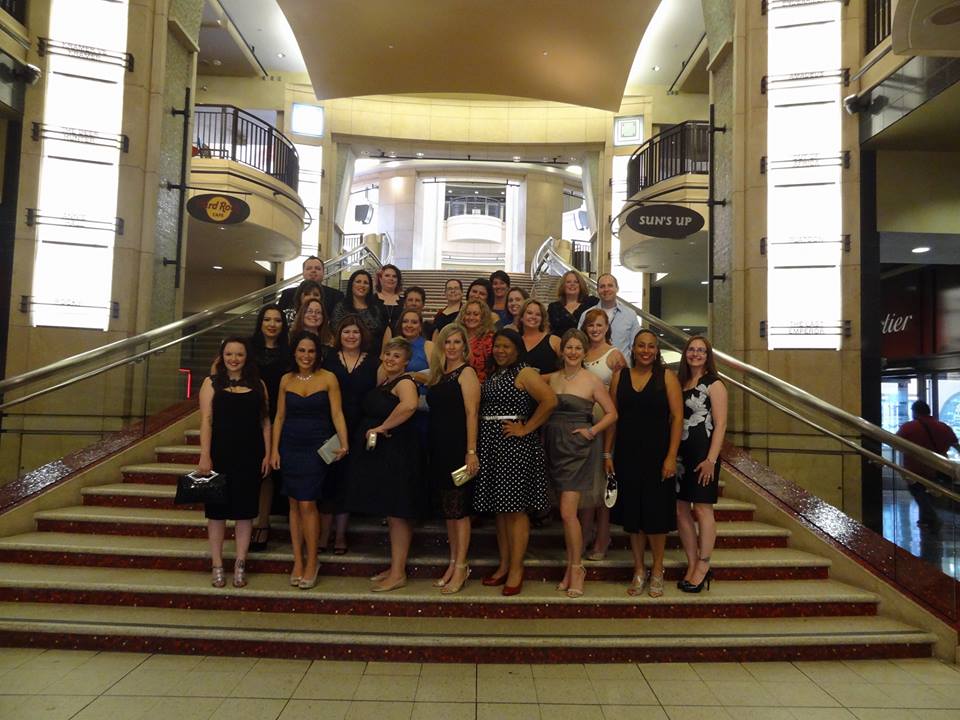 Then it was time to make my mark and walk my very first red carpet. There are truly no words to describe the awe, excitement, fascination, intrigue, nervousness, and thrill that came over me when I touched that red carpet. The very first thing I noticed was how pretty the set up was. I was told that every Disney movie red carpet has its own set ups so you will never see a red carpet duplicated another time. So when the Jungle Book Red Carpet was set up, that was the only time one will ever see the extensive detailing that went into creating the dynamic jungle of the red carpet.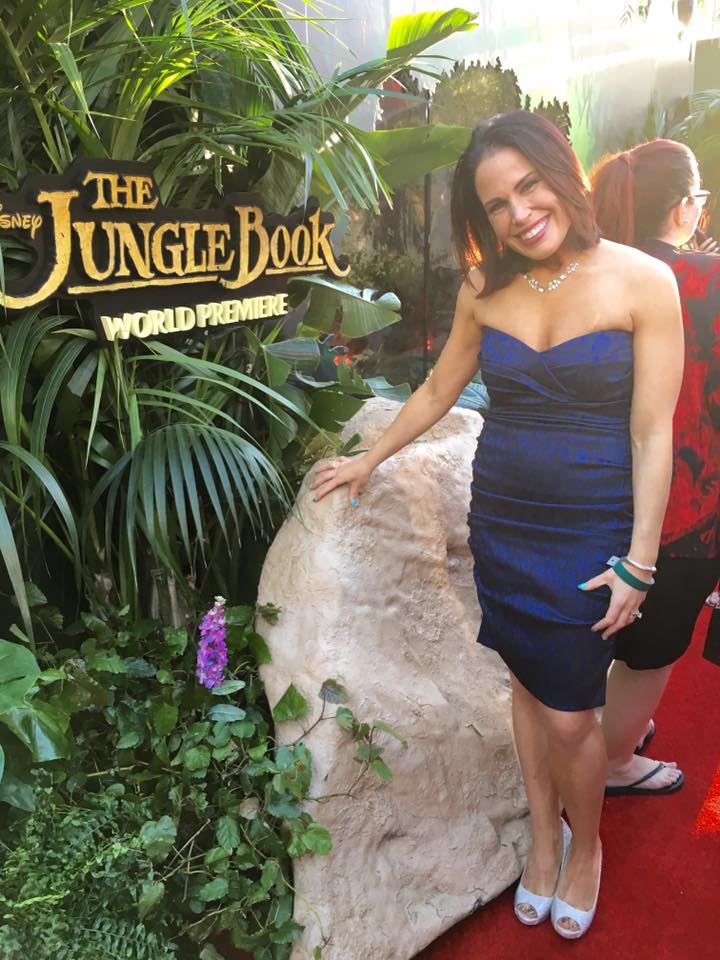 After I gawked over and over at the beautiful sets, I turned my head to right and noticed the stars giving their interviews to major press sites such as Entertainment Tonight. My first celebrity sighting from the movie was  Lupita Nyong'o, who voices Raksha in The Jungle Book. She looked absolutely STUNNING! Seeing her in movies before, I know she is gorgeous but seeing her in person took it to a whole new level.
We also got to see Director Jon Favreau,  Neel Sethi, who voices Mowgli,  Ben Kingsley, and Giancarlo Esposito, who voices Akela walk the carpet and give the interviews.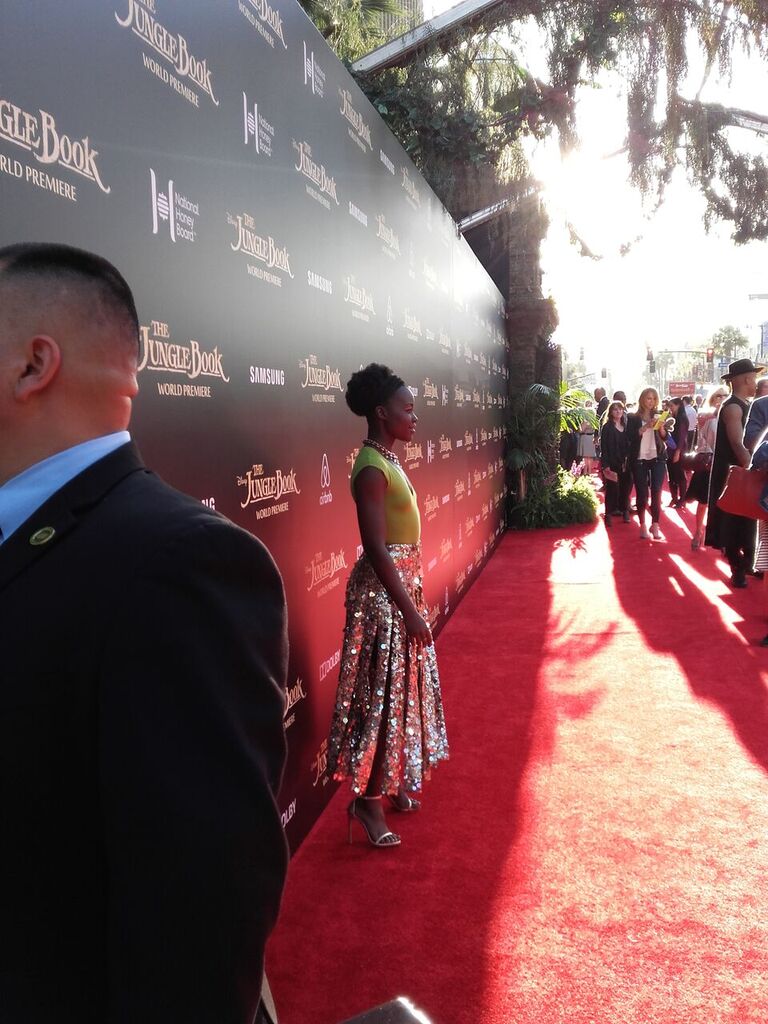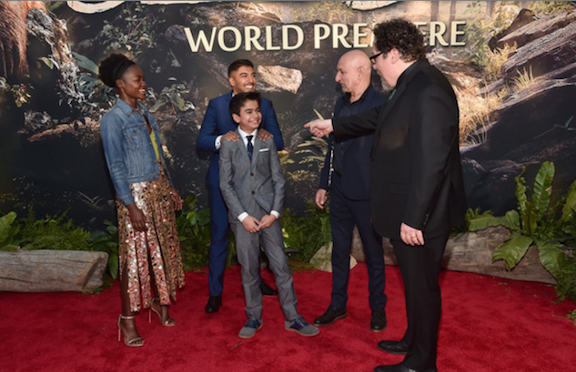 The whole red carpet was just AMAZING TIMES 1000000000!!! I loved every second of it and truly felt I was special to be walking not only with these amazing bloggers, the amazing PR people representing Disney, but also these UNBELIEVABLE actors!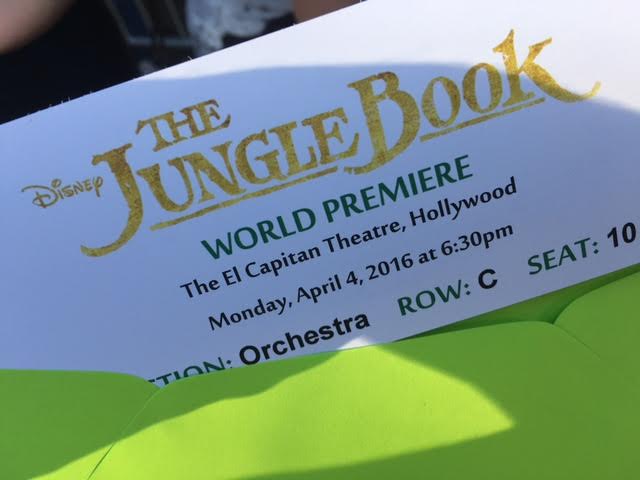 I may have also squealed when I saw the blogger of all bloggers, Perez Hilton on my way in.
Then it was time to get our popcorn and sit for The Jungle Book. We saw The Jungle Book the night before at the Dolby Cinemas (which was incredible and I will tell you more next week) but I was excited to see it again. What I didn't realize was just how exciting it would be to watch the movie again with the directors and actors. The crowd that night was so VIVACIOUS, laughing and smiling the entire movie. I am not sure I will ever see a movie screening that was exciting as it was that night. I loved every second of it along with the FABULOUS movie!
Once the movie screening ended, which was done in 3D, we were invited to the OHM Nightclub which was a short distance from the theatre. Since I never been to a red carpet, it was also my first time to a red carpet after party. Everything you can imagine about a party put on by Disney is exactly what it was and much much much more!
The party set up was AMAZING with Dole Whip stands, turkey legs, open bars, full dinner buffet, desserts, and Churros. These are just some of the things I noticed but believe me there were plenty more. It was hard to take it all in because I was seriously in AWE. I grabbed a drink and went to visit the various rooms of the party.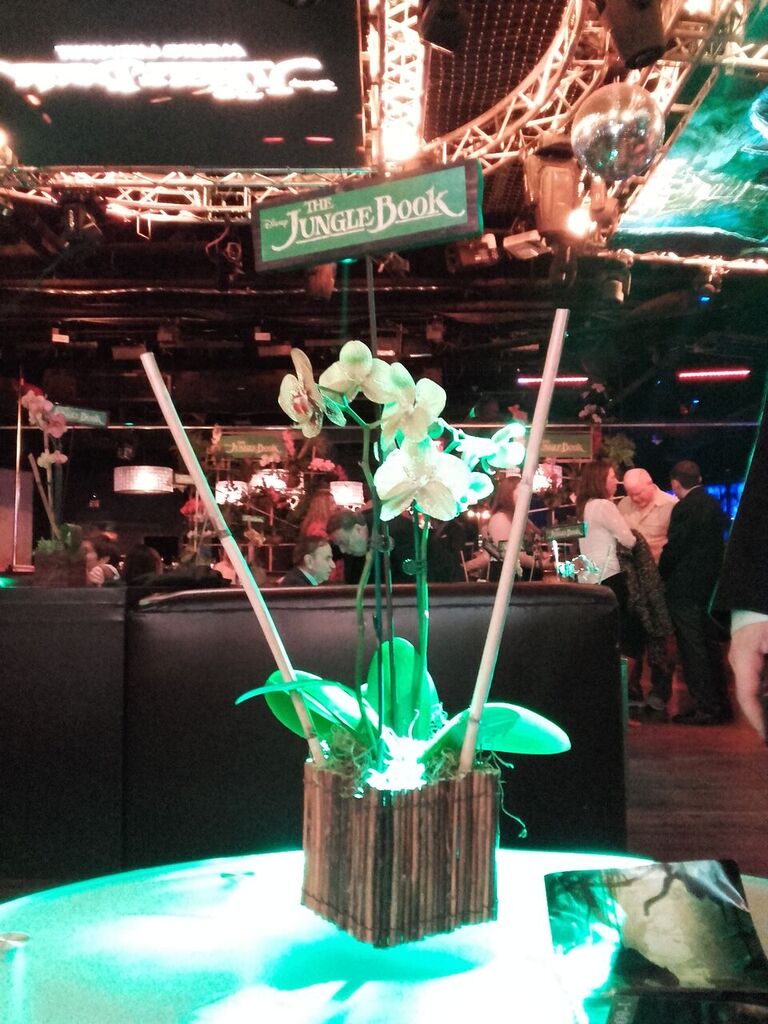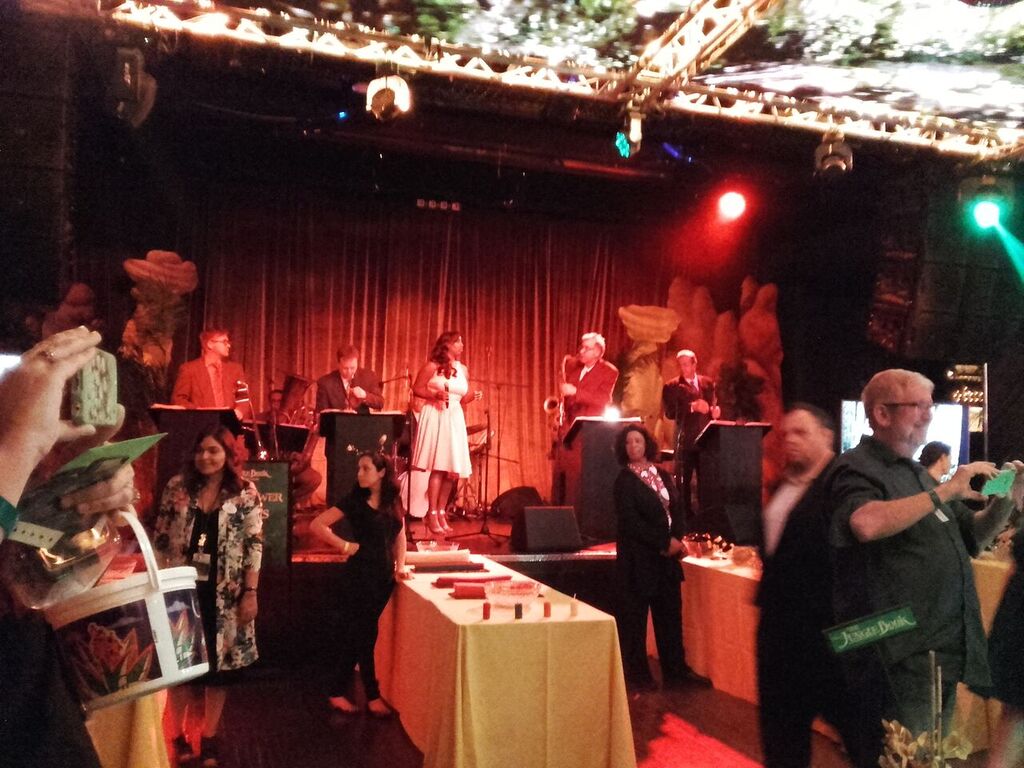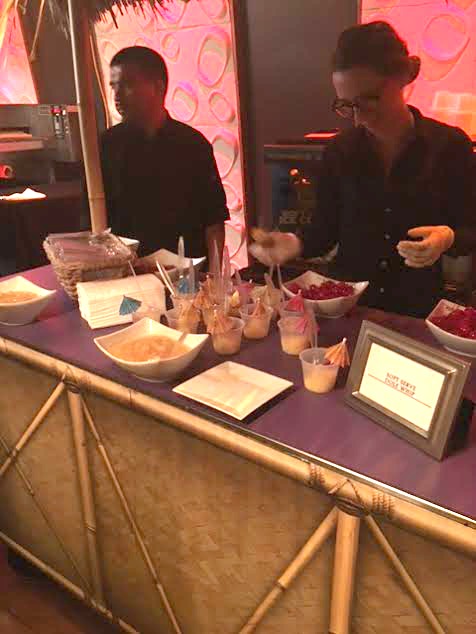 We were able to do an interactive Jungle Book green screen along with a photo booth. Then we had the chance to take pictures with Jon Favreau and  Neel Sethi. They were both so wonderful to talk to and endearing. I talked to Neel Sethi's mom and dad for a good 20 minutes since his parents are dentists like my husband and I are. They were so proud of their son which was so endearing and sweet to see. It was purely MAGICAL!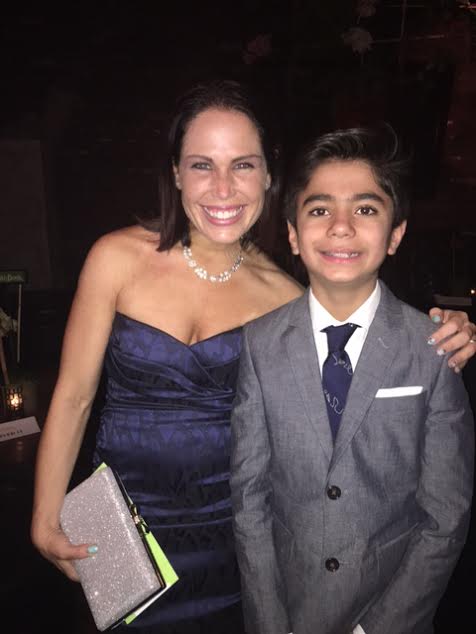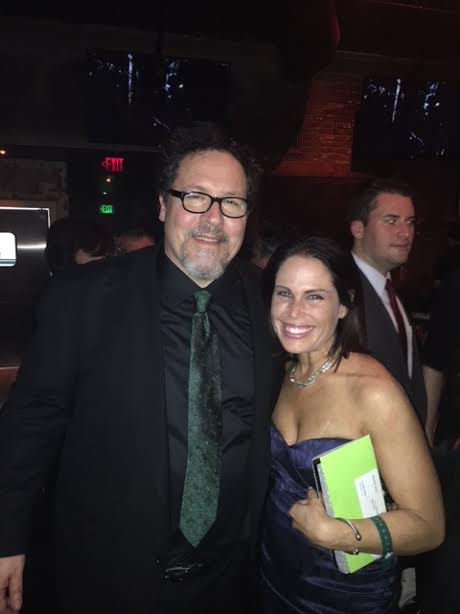 I also got a few other pretty awesome celebrity sightings including Dax Shepard, Bill Bellamy, and Jason George!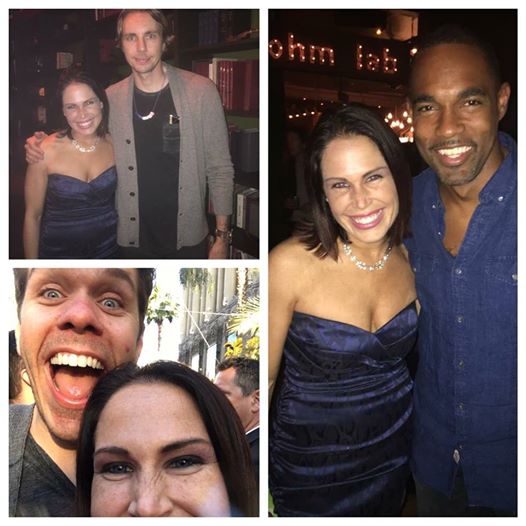 A HUGE THANK YOU TO DISNEY FOR THIS AMAZING EXPERIENCE!! You made this small town girl so happy and a night I will always remember!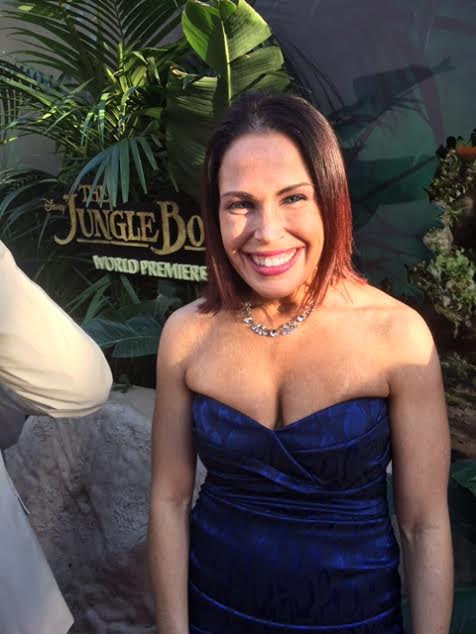 Of course, one of the best parts was actually seeing this outstanding movie. The JUNGLE BOOK is SUPERB and an absolute must watch at the theaters when it comes out Friday April 15th! Here is the preview for your sneak peak for the next few weeks. Also be sure to visit me again all next week because I will be giving you fantastic interviews from the cast, as well as the new Disney HD show, Walk the Prank. Stay tuned..