This is a sponsored post. All my opinions are my own and not swayed by outside sources.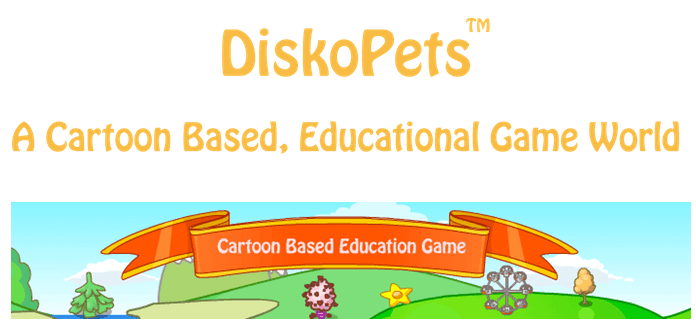 I am excited to present to you DiskoPets! If you have not heard about DiskoPets, now is the time to get excited.  Diskopets is a cartoon based, educational, online game world for kids, that can keep them happy and entertained. Today, parents have limited control on fast, action-based games or TV Shows. We have lost simple fun of Saturday Morning Cartoons. DiskoPets solve this for Parents, by being simple, easy and TV-like customizable game. DiskoPets believes this is the first time a children's cartoon game has been able to provide this type of customization.
Cartoon Based Interactive Learning Game World
Diskopets is a funny, animated, educational, multiplayer online game. Like TV cartoons, it has comical and whimsical characters as well as a vast, ever changing world to explore. The characters are small, cute, funny pets living high above us in the sky, on a floating island world. Kids take care of and raise these pets, as they play and learn with each other in the multiplayer world
There are many different areas to explore within the Diskopets world for children, Most containing educational activities disguised as fun games and puzzles.
Parents can actually customize and add new learning material to the world. It's a perfect educational game world for any child in your life. The game is completely multiplayer, so kids get the benefit of approved social interactions and working together as well.
Each pet's personality changes over time and adapts to the player. The pet's behaviour and emotions will change based on how the player interacts with them.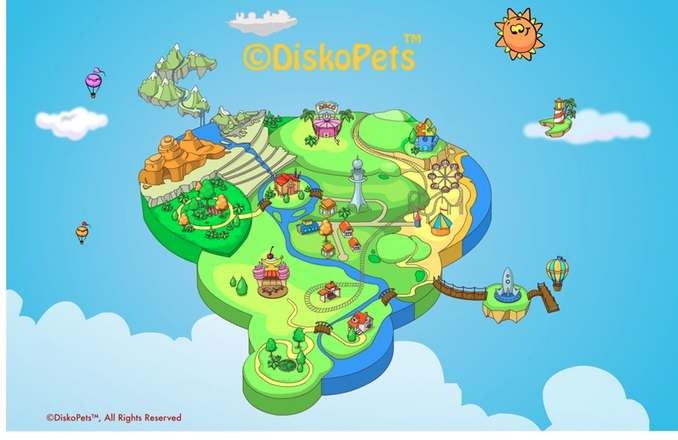 Learn by Playing:
Kids learn by playing games.  They gain physical skills by playing physical activities. They gain social skills by interacting with one another.  They learn learn best when they are having fun.
Fun with cartoons:
Growing up as kids, I know I  loved cartoons and games. Most of us learned our ABCs from watching our favourite characters on cartoons and television shows.
Sadly, today's cartoons and games have moved away from the simple, fun and loveable characters we knew on Saturday morning cartoons. Today kids are bombarded with fast, more action based games and shows. DiskoPets want to create an interactive game that teaches and encourages learning through funny, cartoon based, character and simple play. DiskoPets don't want the kids in our families to play non-educational, non-constructive games. They want there to be a choice for parents and uncles & aunts when it comes to what games to give the kids in their family.
Experimenting = Learning:
Kids learn best when they learn on their own through play and interaction. Kids listen more to subtle suggestions rather than forced rules. We are creating a world that nudges them in the right direction and uses real educational techniques disguised as funny characters and games. While television is passive and most educational games are played individually, Diskopets offers a unique opportunity to involve parents in multiple ways, with cooperative and multiplayer gameplay, in-game chats, and customization of educational material.
DiskoPets wanted to make a game that helps build a digital bond between kids and parents, one they can play together. Parents and siblings can even interact within the game, playing and chatting with each other and visiting the homes of their pets, all while learning useful educational material.
Customizable By Parents:
Parents can customize and even add to many areas of the game. They can change fruits and vegetables in the garden.  The art room has drawings that can be uploaded to colour or chose drawings based on learning.
Kids today play many games which are purely for entertainment and don't have any educational value at all. With Diskopets parents can rest assured that their kids are engaged in something they'll find fun and entertaining, but they're also learning as they play and experiment.
Everyone can benefit from Diskopets:
Kids are entertained, interacting and learning
Children learn together in a social environment as they play
Parents know their children are in a educational online game environment
Parents can customize content and take part in their child's education
Teachers can suggest customizations to help with current school needs
Friends and family members can take part in the multiplayer game fun
MEET THE DISKOPETS: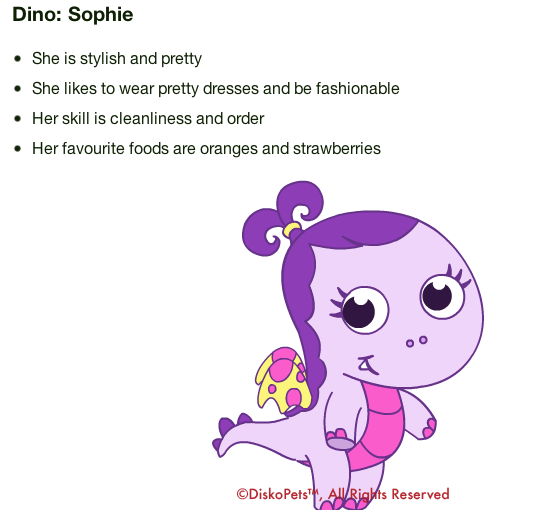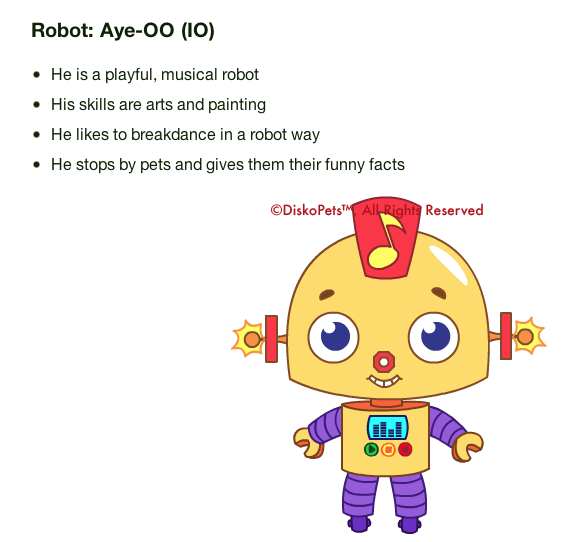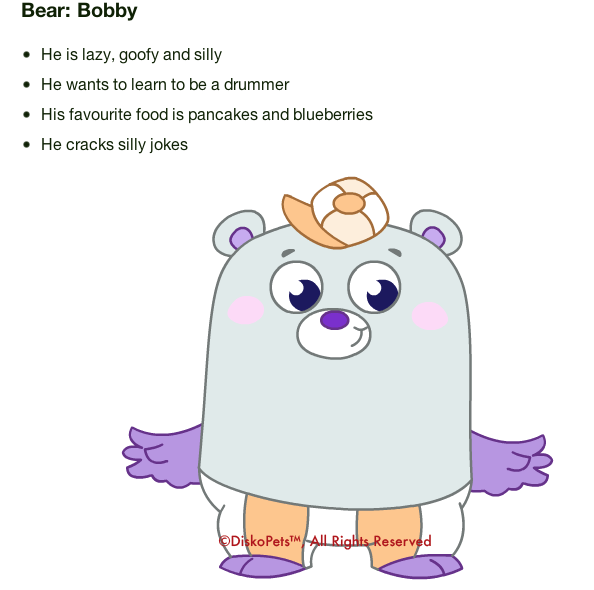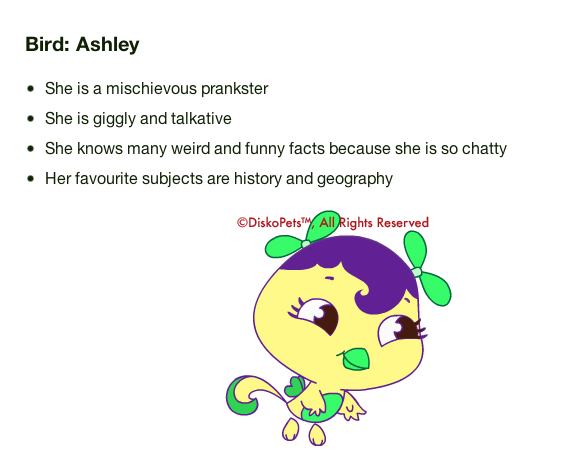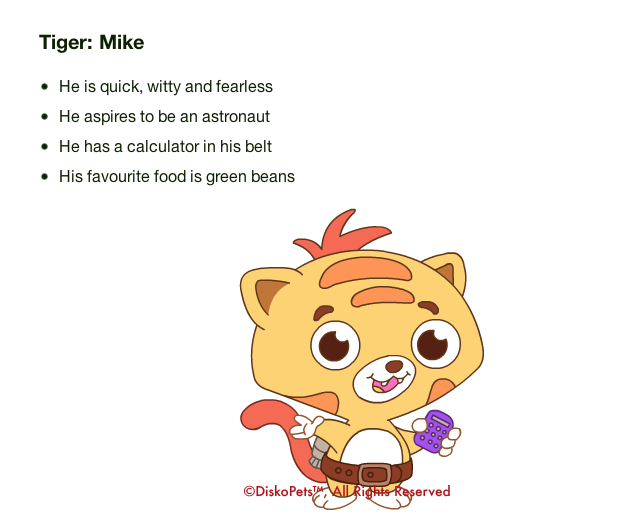 Let's help make the DiskoPets come alive and join the crusade here: DiskoPets!