*I received a sample for review. All my opinions are my own and not swayed by outside sources. *

Something about getting a great night sleep makes my days so much better. When I am tired, you do not want to go near me. Once of my biggest culprits of getting a bad night sleep is lack of a good pillow. I have had so many bad pillows through the years and it  results in my neck hurting almost every single day. My body is so stiff with a bad pillow. Thankfully HIBR sent me the Simple Pillow and I have been sleeping wonderfully most nights ever since.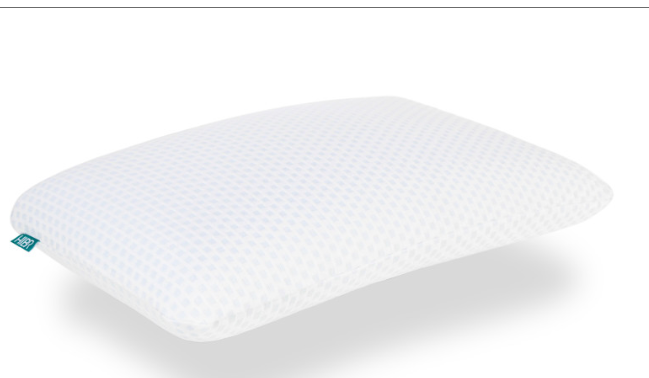 HIBR is a lifestyle bedding company that sells direct to the consumer, eliminating the overpriced and confusing retail store experience. Their pillow line launched in the Fall of 2014 on Kickstarter to rave reviews. Since then the world has gone crazy for their mattresses and pillows. HIBR offers three distinct pillow shapes – The Simple, The Side, and The Silhouette. While each shape offers its own unique benefits, they're all produced using the same cooling technology. By offering three shapes they are able to accommodate traditional sleeping positions.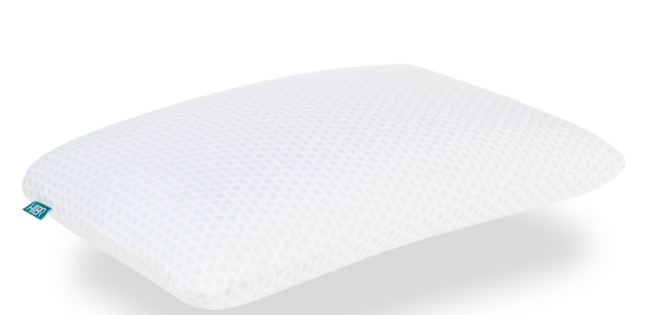 We absolutely LOVE the HIBR The Simple pillow. What sets this pillow apart is that it absorb or release large amounts of heat depending on the temperature needs of the individual. This technology maintains the bedding microclimate at optimal sleeping temperatures through an infinitely reversible molecular transformation.
Along with this feature, they added a cooling layer to the surface of their  pillows. This layer is a gel concentrate that significantly improves heat capacity and conductivity. The technology allows their pillows to breathe – not trapping surface heat. This allows the pillow to maintain airflow and moisture retention without adding excess weight which would make the pillow uncomfortable to sleep on.
With all this technology, when I lie down and put my head in the pillow, in no time at all, I am in a deep sleep. Long gone are the days where I wake up with back trouble. Hello are the days where I wake up refreshed and ready to start my day. The cooling effect by far is my favorite feature. I get very hot during the night and I love how cool the pillow feels against my head.
Be sure to check out HIBR pillows today. For less than $80, you truly can't beat the price for an exceptional product!