I was invited on an all expensive paid trip to the Iberostar hotel in Mexico. All opinions are my own and not swayed by outside sources.
Two weeks ago I had the absolute pleasure to be invited on a media trip to the new Iberostar in Playa Mita, Mexico. This trip was everything I could have ever imagined and more! As the sole blogger, I was in a small group with other journalists and an amazing rep that represented the Iberostar chain. Being an Iberostar newbie (not a Mexico traveling newbie though), I was in awe of this resort! Not only is it one of the best family friendly resorts in the Playa Mita area, but it is visually stunning with so much to offer!
Of course when I think back to this trip and the resort itself, food comes to mind. You see I am a huge foodie and some say a food snob. I will own that title because I grew up dining at some of the best restaurants in the NYC and Pennsylvania area. When I do my traveling, one of the first aspects I need to report on to my readers is the food. After all, if the food is bad, my rating of the resorts goes way down.
Well, I am happy to report that not only is the food good at the Iberostar Playa Mita but it was OUTSTANDING! I visited when the resort was at a 75 percent occupancy and with 452 rooms, this is not easy feat to deliver exceptional food. The Iberostar did it though and each day provided us with some of the best all inclusive food selections I have had to date.
Our first night of the trip we had dinner at the Tsuba Asian Fusian Restaurant. We sat down and was immediately given the dinner menu which consisted of two-three appetizers for each one of us to sample, a delicious main meal, and then a dessert buffet. The Tsuba Restaurant features sushi, sashimi, and many other Japanese favorites.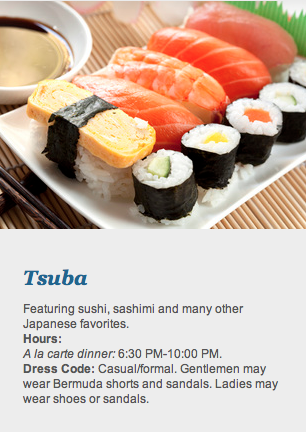 Our appetizers were served and we each enjoyed many pieces of sushi. Again being a food snob and considering I eat sushi about three times a week at home, they had a lot to live up to. I can tell you though that the sushi is superb and very fresh. I was quite impressed. They also served other appetizers (if sushi is not your thing) such as tofu, salads, soups, and more.
Then we had the chance to experience the hibachi side of the night which was so much fun. Our waiter took our order and our hibachi chef had a lot of fun starting the big fire in front of us. The Hibachi "show" was full of great times and laughs.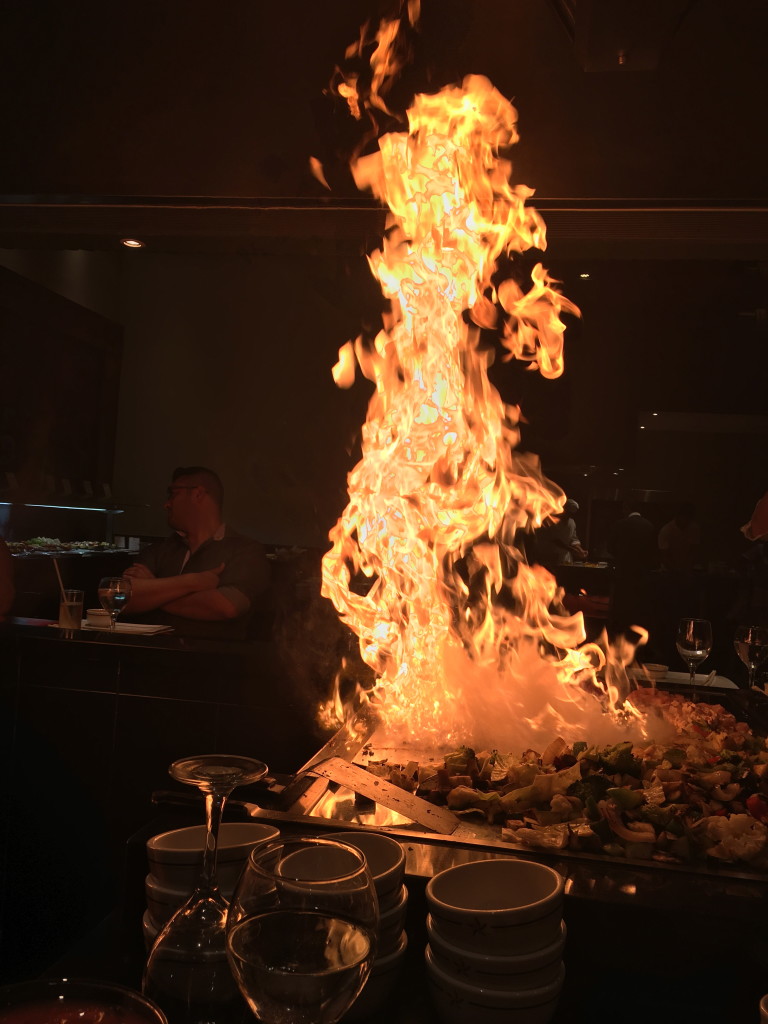 I decided to go with the seafood hibachi which consisted of succulent shrimps. Paired with the dipping sauces, vegetables, and fried rice, I had one of the best meals of the trip that night.
I was almost too full for dessert but the chocolate sushi and other samplings, had me back to the dessert table time and time again.
I would rate the Tsuba as one of the best restaurants the Iberostar Playa Mita had to offer but honestly you could not go wrong with any of your meals at the resort.
The next morning we ate at the breakfast buffet located in the main lobby area of the hotel. I can honesty say that the breakfast buffet was one of the best breakfast buffets I have ever been at. While they had the typical American cuisine such as eggs, waffles, pancakes, cereals, etc, they also had a huge Mexican breakfast assortment consisting of churros, plantains, fried eggs Mexican style, and so much.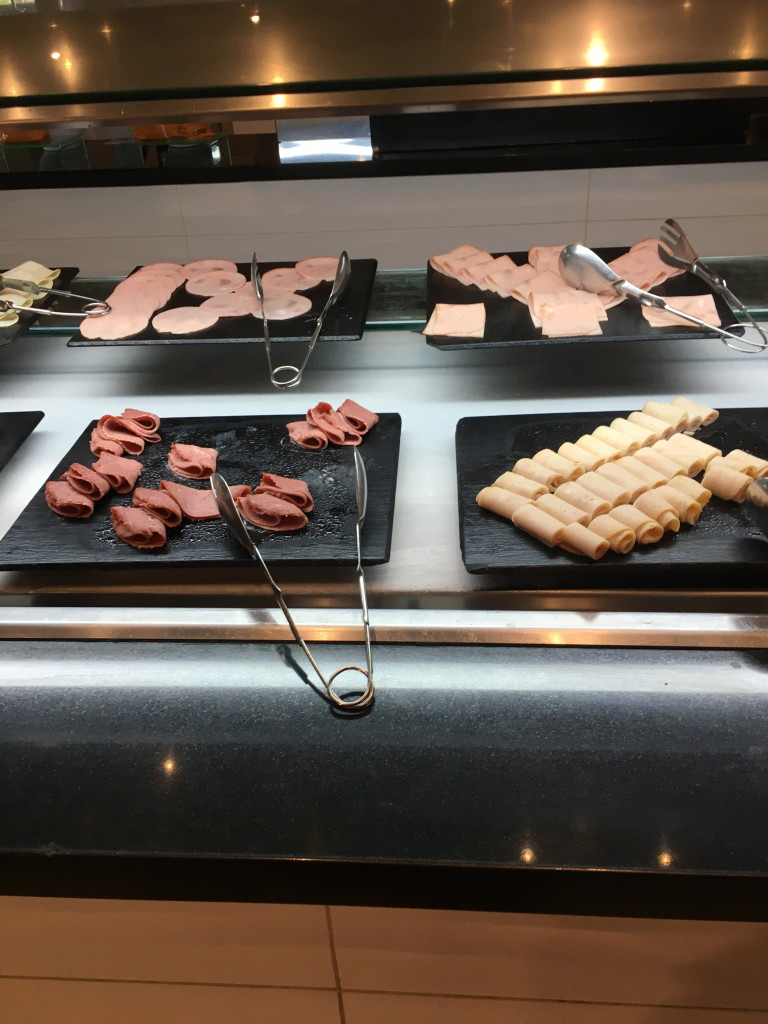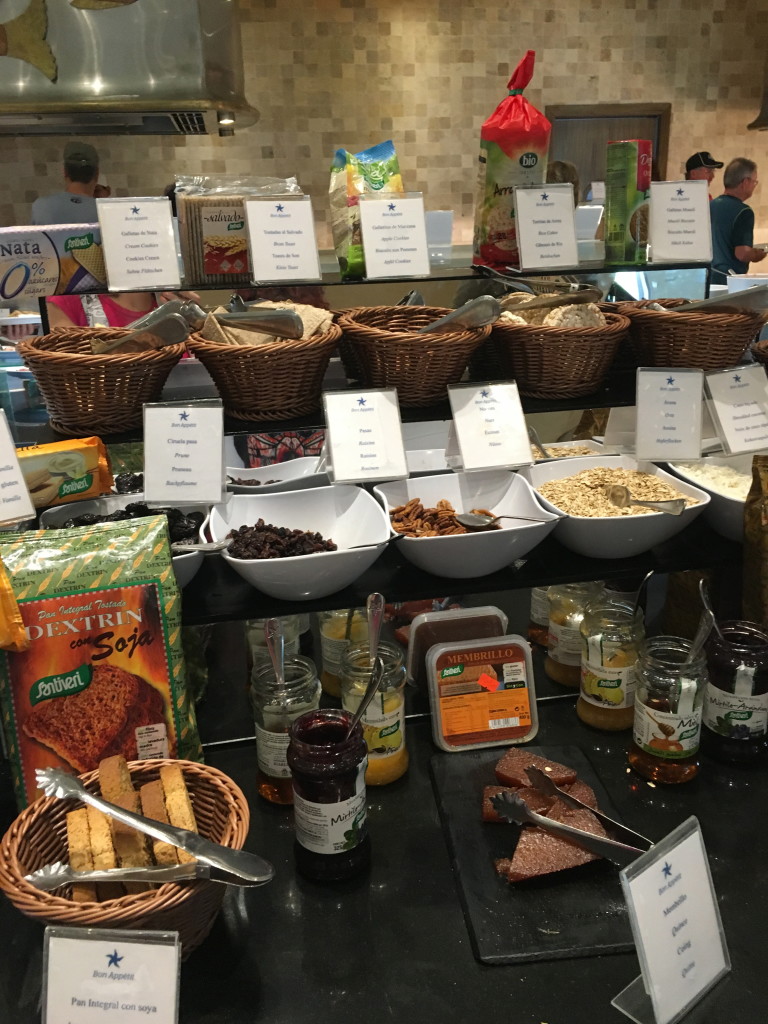 I was overwhelmed with the amount of breakfast choices they had. We had a mimosa and coffee to go with our food. From this meal, we were full most of the day. My recommendation to you is to visit the buffet at around 10 AM because they replenish the buffet and you will have no wait getting in. It is a must do when you visit the Iberostar! I just wish I had the buffet at my house every night.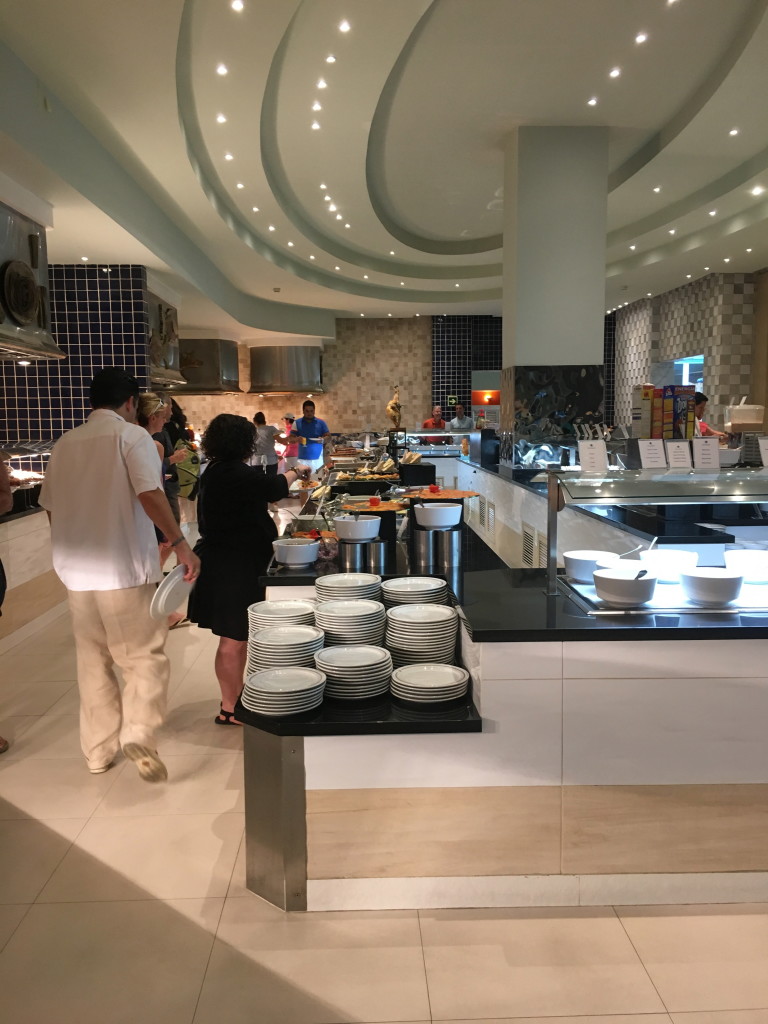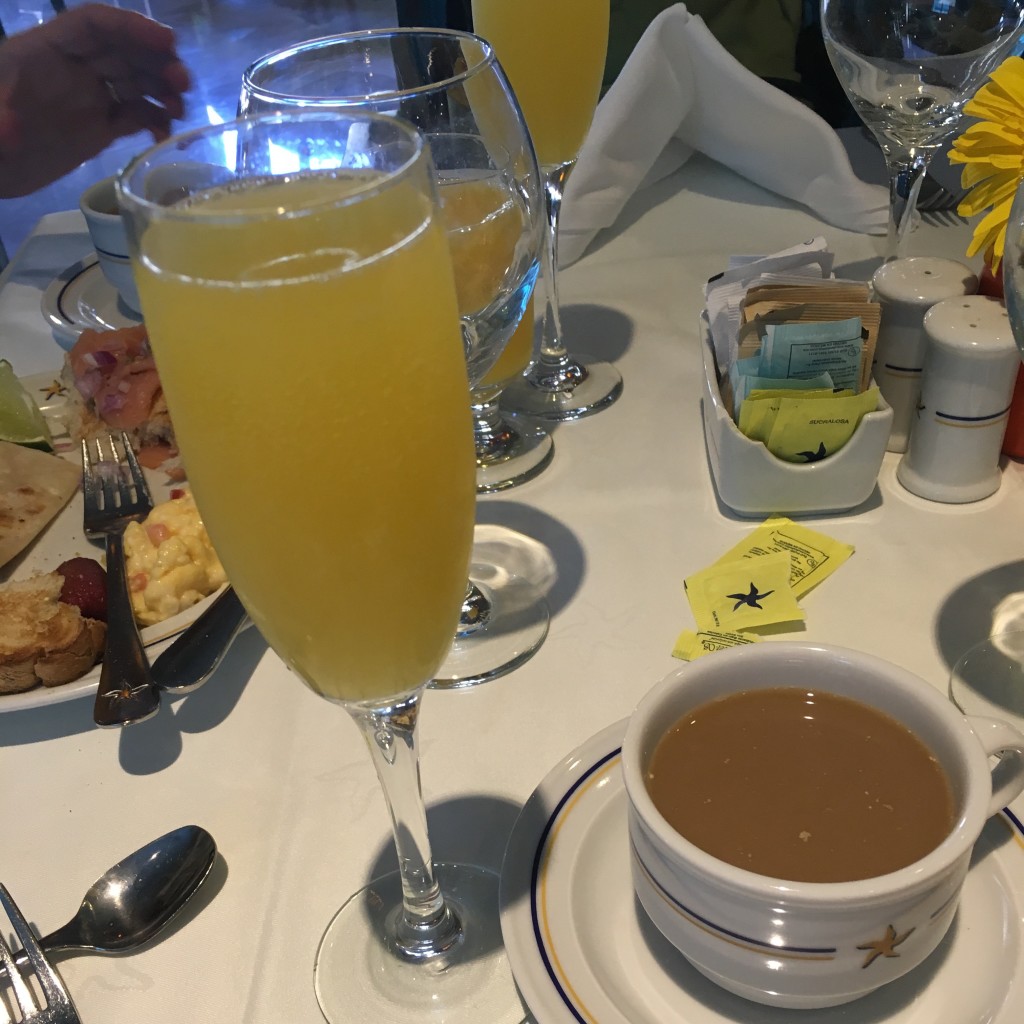 That night, we dined at the Gourmet Restaurant which looks like the inside of a train. This restaurant is one of their more upscale restaurants and their service was impeccable.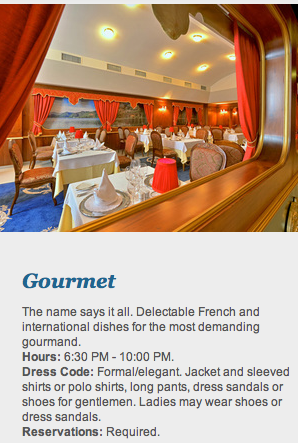 We started by receiving our menu and they had a list of appetizers, main entries, and desserts we could chose from. I chose a salmon based appetizer, shrimp with polenta dinner, and a raspberry chocolate dessert. Everything I had was AMAZING! I could not get enough of the food that night. Combined with the beautiful ambiance, the Gourmet Restaurant is a must to try out. Don't forget to stop and take pictures because the scenery is beautiful.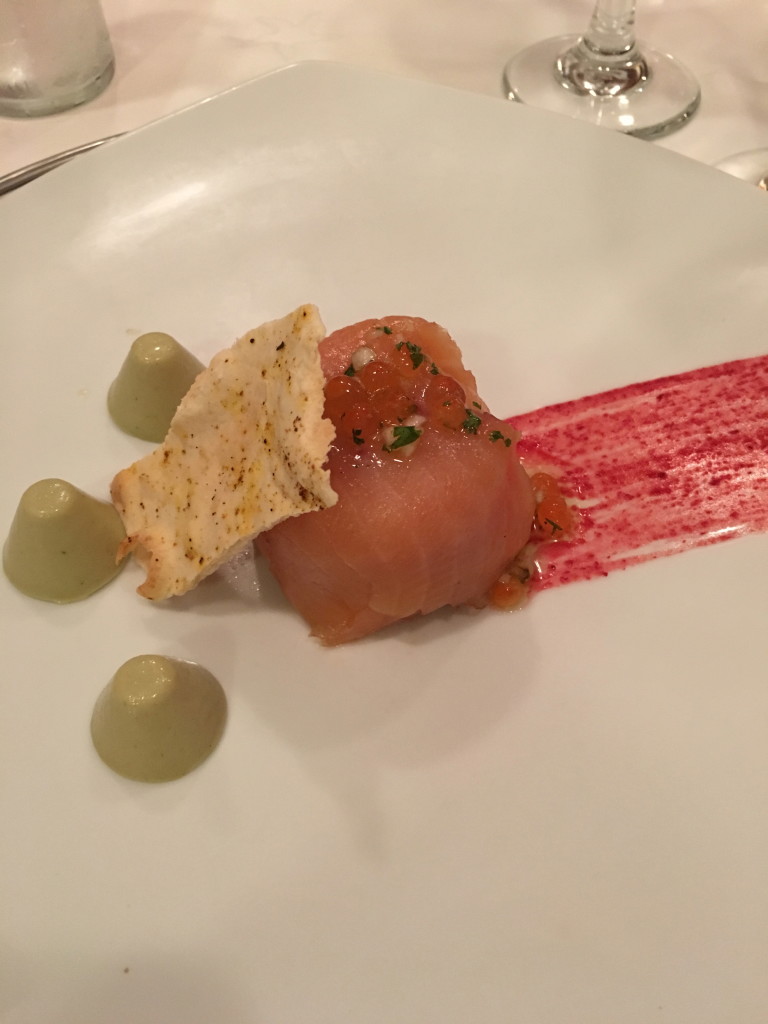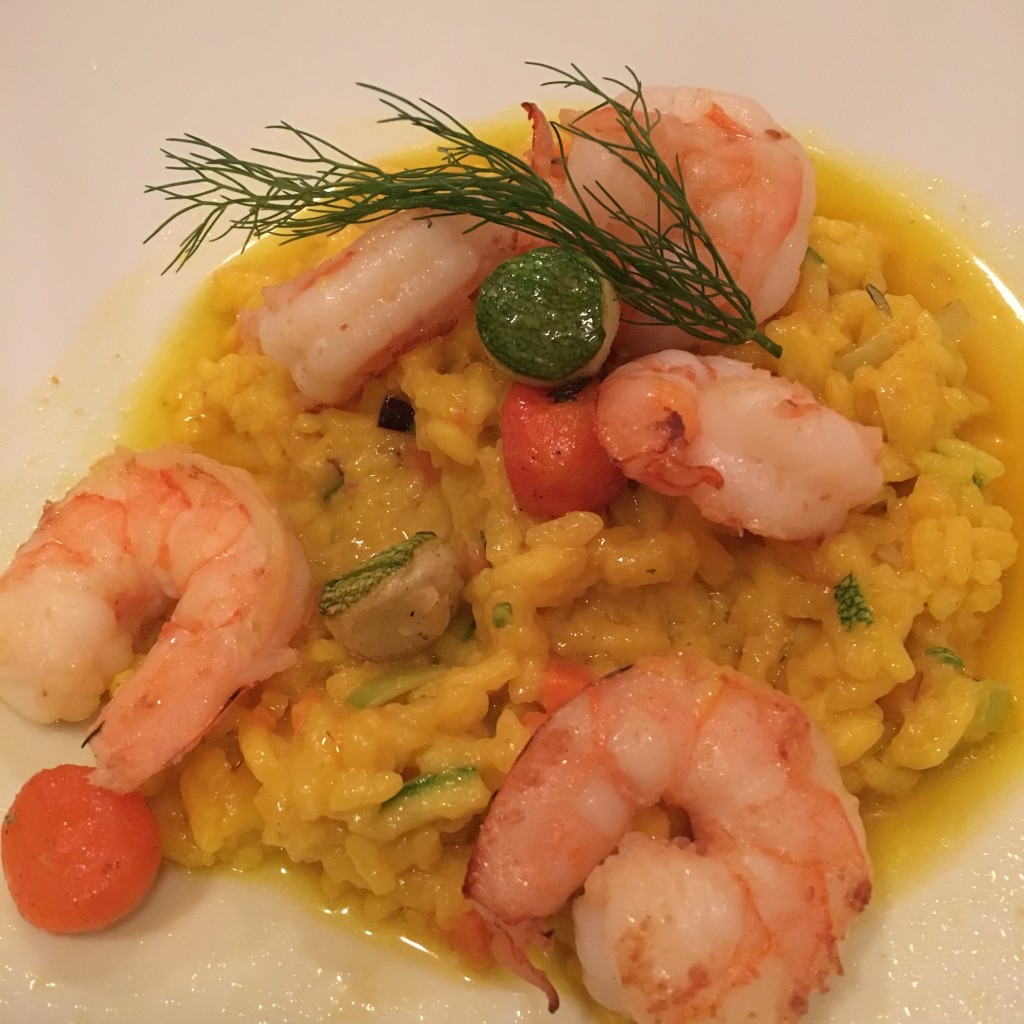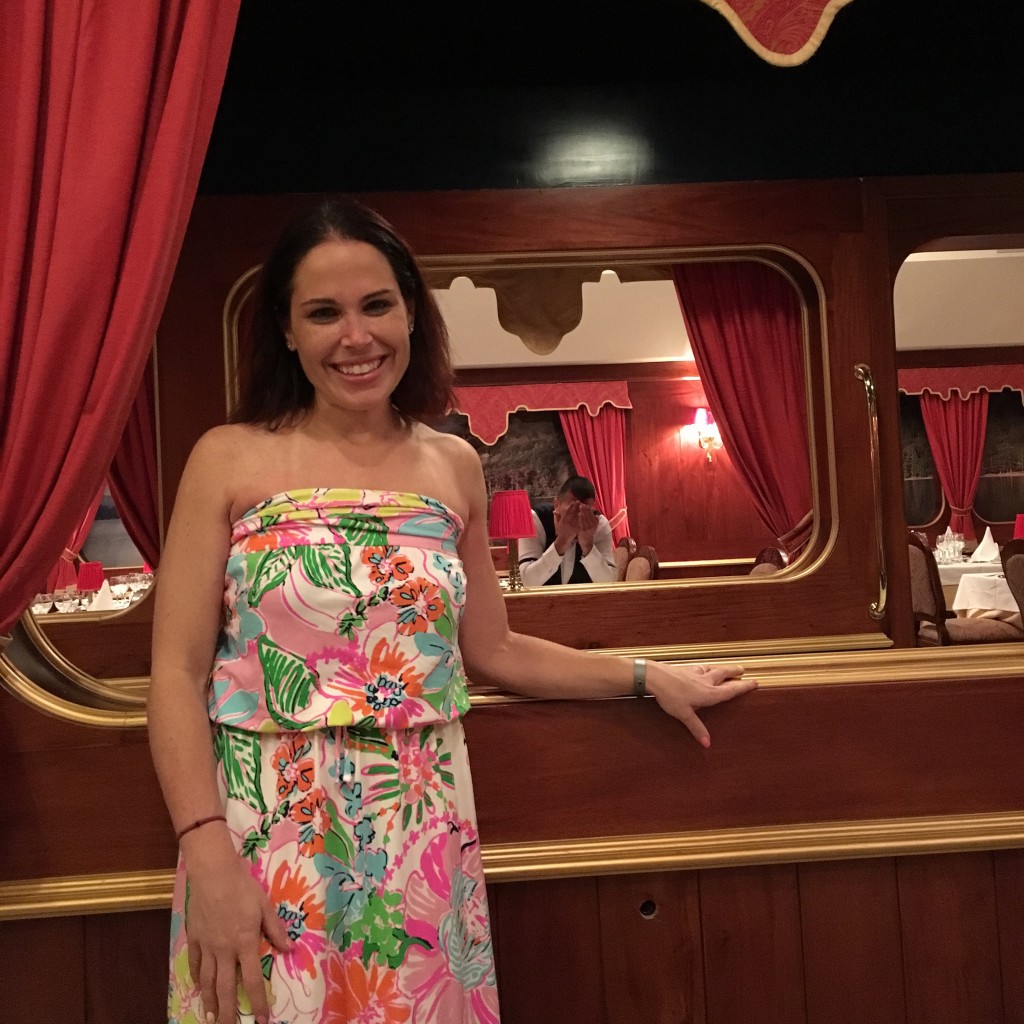 The next night we had the chance to visit La Bahia Steak House Restaurant. Again this is one of their upscale restaurants specializing in fine steaks.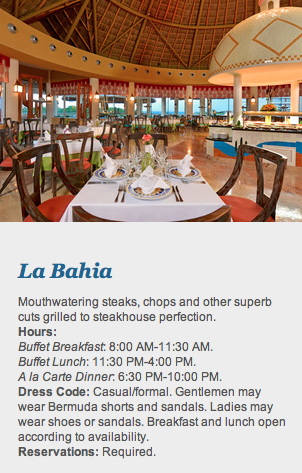 The beginning of the meal consisted of an appetizer buffet including cheese, salads, traditional Mexican foods, and so much more. There is a hot and cold buffet for the appetizer buffet section.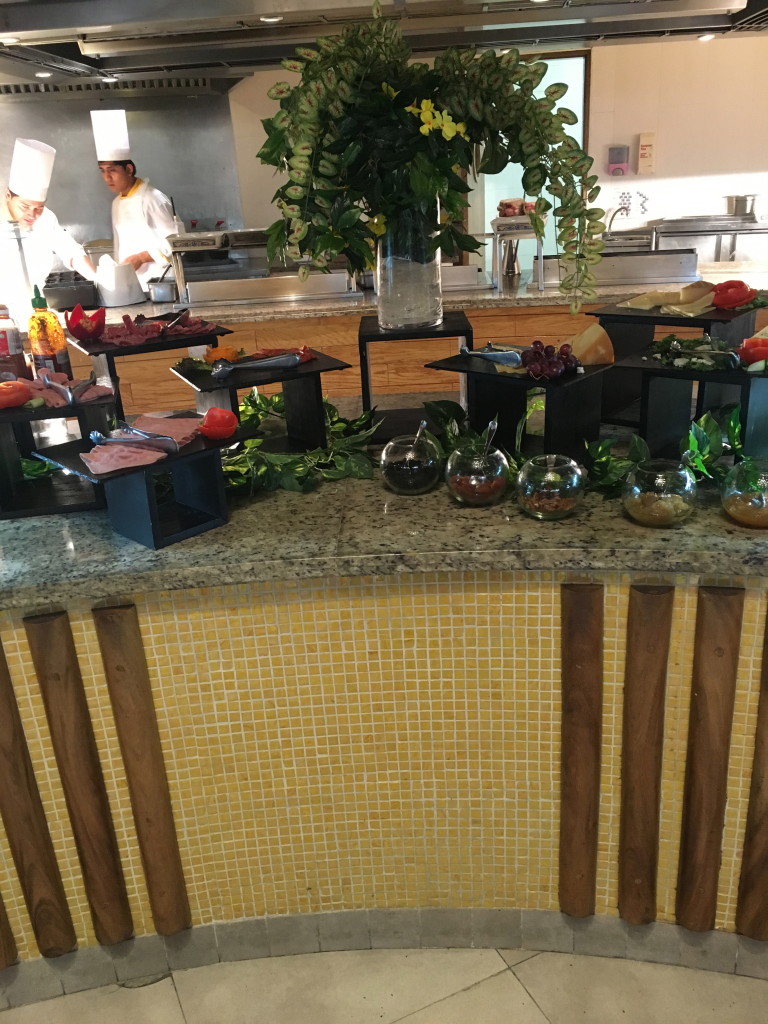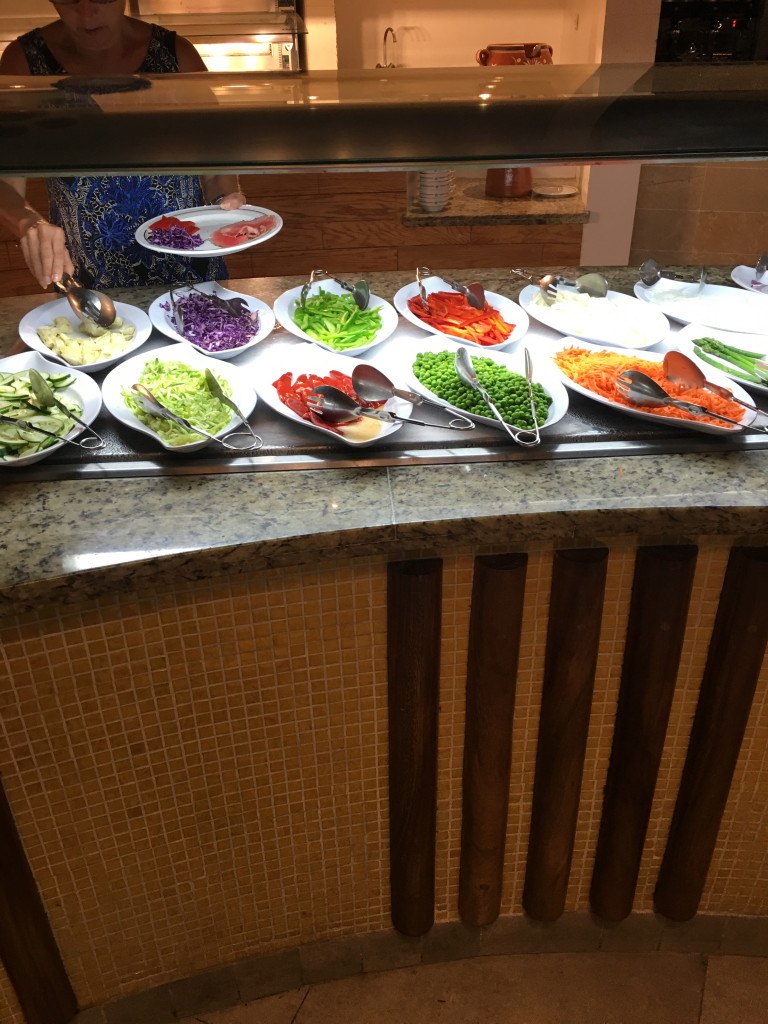 After the appetizers, we were given the chance to have their many selections of steaks or ribeye. Basically they had any meat choice you wanted. I requested a dinner of just chorizos and they were able to accommodate me topped with corn and other side dishes. After this meal I was way too full for dessert but it all looked great!
At every meal and throughout your entire stay, you will be able to order top shelf liquor. During the trip I had the chance to have quite a few of their selections and all the drinks were well to my liking. I suggest trying the Habanero Margarita while you are there. It is to die for!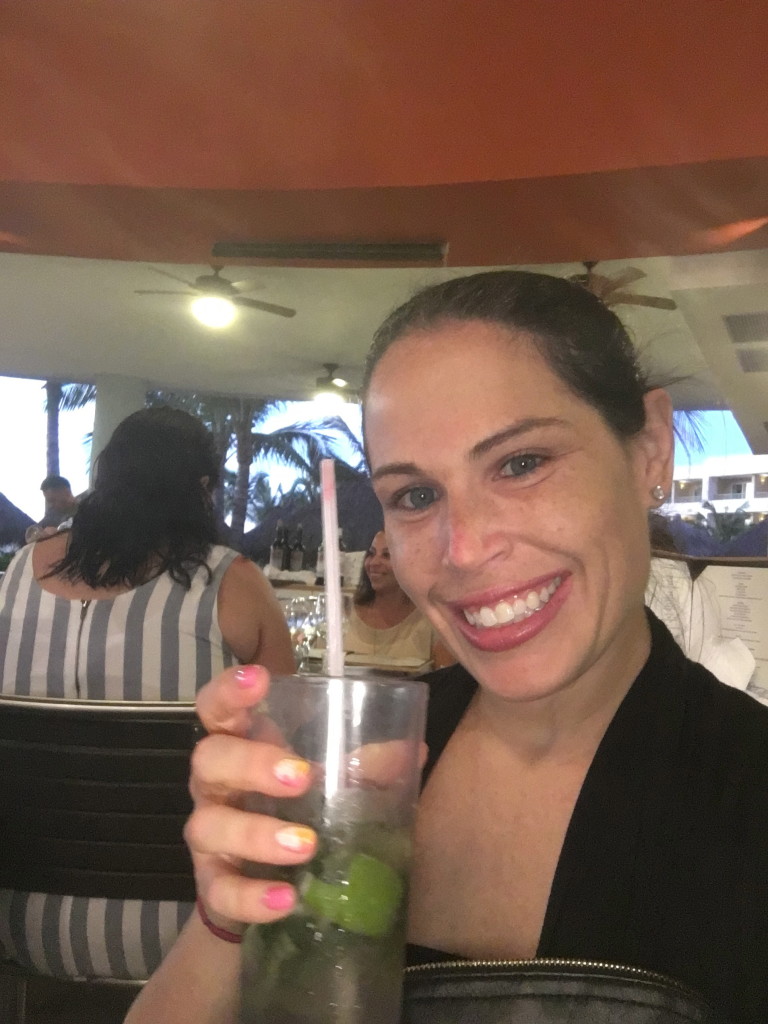 Lastly, I will say that this resort takes food allergies very seriously. I have an allergy to snails and every meal they asked about it before they took my dinner or breakfast choices. They took the time to notify the chefs and make sure I was not in danger.
These are just a few of the food choices you have available at the Iberostar Playa Mita. There are some restaurants I did not make it to but if my meals that I did have are indicative of those meals, you will be in really good hands wherever you eat at the Iberostar Playa Mita!
Thanks again to the Iberostar for this fabulous trip and I will be a back soon with my top 5 reasons to visit the Iberostar Playa Mita. Stay tuned…