I am working with Pull-Ups for this post. All my opinions are my own and not swayed by outside sources.
Let's be honest! Potty training is hard on both kids and parents alike. There can be days that are so frustrating that all you want to do is give up on it and start again the next morning. Believe me as a mom of three small kids, I completely understand. Two of my kids are fully trained (well mostly for the middle guy if you don't count night) but the baby is almost ready to start.
Taylor, who is 21 months, has been going around the house letting us know that is time to go pee-pee. Sure she says it after the fact but when they say it at all, it is a beginning indication that they are ready. I was so excited to start training her with my go to training pants, Pull Ups, and get started on training my last child!
MY TIPS FOR POTTY TRAINING: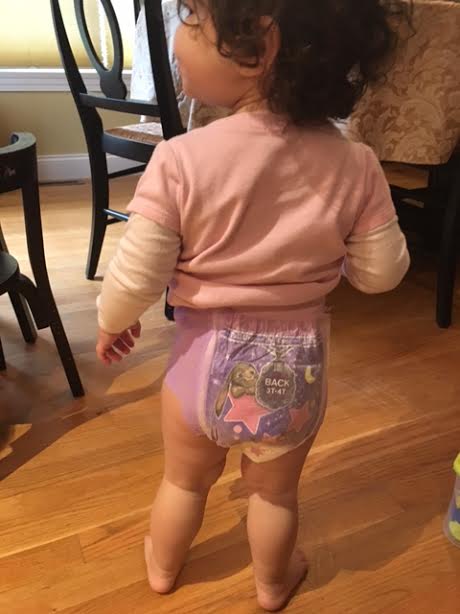 1. Do not push them! Every child is different when it comes to potty training. My son was under 3 when he was trained, and my oldest was closer to 3.5. If they are not ready, they are just not ready! I know you all don't want to hear this but take it from a mom who tried to train her child, when they were not having it. It ultimately ended in my child being afraid to go to the potty at all and getting horrible constipation pains. When they are ready, they will let you know! Trust me-it is mother's intuition at the finest.
2. Stock up on the fun Pull-Ups with their unique and fun designs. Pull-Ups has made potty training so much easier as they don't feel like a traditional diaper, rather a way for kids to have independence, which they love. When I was potty training my kids, they loved wearing "underwearish" type of diaper, or this is how they referred to it as.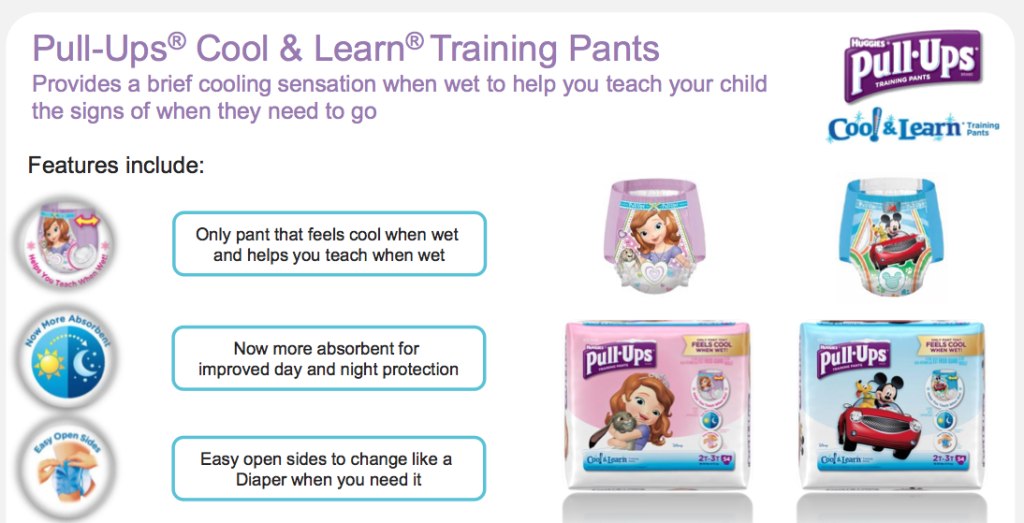 With Pull-Ups, it is easy for them to pull up and down when they are ready to use the potty. For parents, they are a cinch to use because you just open the tab to get to take off the Pull-Ups. No more struggling with an active toddler to get them to take it off. I also love the fact that the are super absorbent for both day and night time use. Zane still wears his Pull-Up each night and we hardly have any accidents on the sheets.

3. Motivation! Motivate your kids by rewarding them with prizes when they go to the potty. For us, it was Dora stickers that got them to go potty. I kept a basket of them high up in the bathroom and when they used the potty, they were allowed to get one. Each child is different but find the motivation that works for your children.
4. Praise them! Even if the Pull-Up is wet, tell them they are doing a great job! When kids are praised, they are more opt to actually complete the task that is asked at hand. Praising children can go a long way!
Hope you enjoy my tips and good luck on your potty training journey!
Also, Pull-Ups® Training Pants partnered with child development experts to create and introduce the Pull-Ups Potty Partnership – a system that brings your child into the potty training process as a true partner, tailored to their unique personality and how they learn. Take a look today!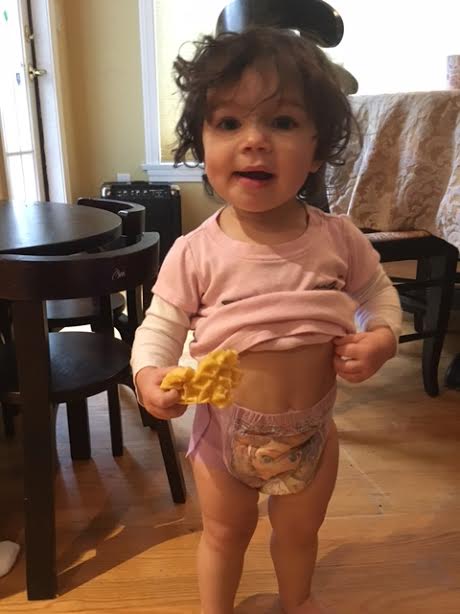 Win it: One winner will receive an amazing Potty training package thanks to Pull-Ups. This package will include: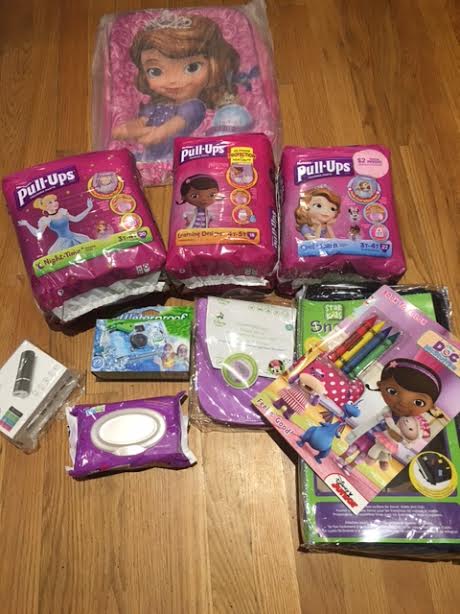 · Pull-Ups® Training Pants
· Pull-Ups® Big Kid Flushable Wipes
· Travel Potty Seats
· Snack & Play Travel Tray
· Disney Coloring Books
· Underwater Camera
· Portable Chargers
This giveaway is run via rafflecopter so click read more to see the actual giveaway. The only mandatory entry is to tell me how old your child is that you are trying to train. While the other entries are optional, I highly suggest filling them out to increase your chances of winning. US only. Good luck!
a Rafflecopter giveaway