I received samples for review. All my opinions are my own and not swayed by outside sources.
I absolutely LOVE finding cute clothes for my children to wear. I also love finding smaller boutique-type clothes that are unique and fashionable for my children. That is why I was so happy to learn about Biscotti and Kate Mack Designer clothing. Their clothing line truly features some of the best fashions I have seen on the market.
Taylor and Hayley each received a bathing suit from their Spring line, along with dresses for each of them. Each outfit they put on from the Biscotti line was cuter than the next!
Taylor received this gorgeous bathing suits that is adorned with flowers and a matching attached tutu. I don't think there is anything cuter for my 1 year old to be rocking this summer on the beach.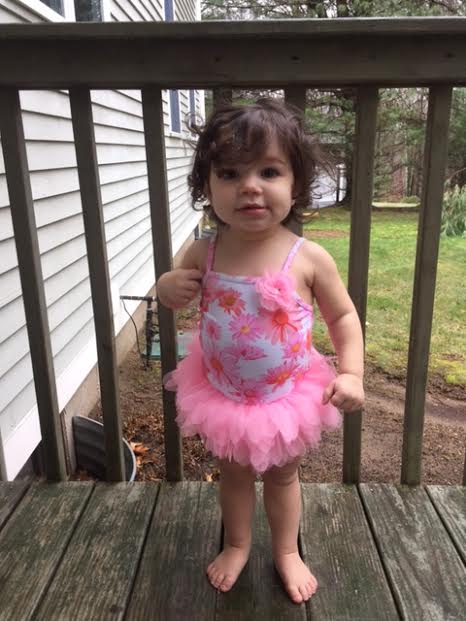 To go with the summer theme, Hayley received this 2 piece bikini that is also full of fun designs and a built in tutu. The features of this suit include a halter neck, pink netting "skirt" bottoms and flower embellished bodice and waist.  I am pretty sure her and her sister will be the hit of the bathing suit world this summer.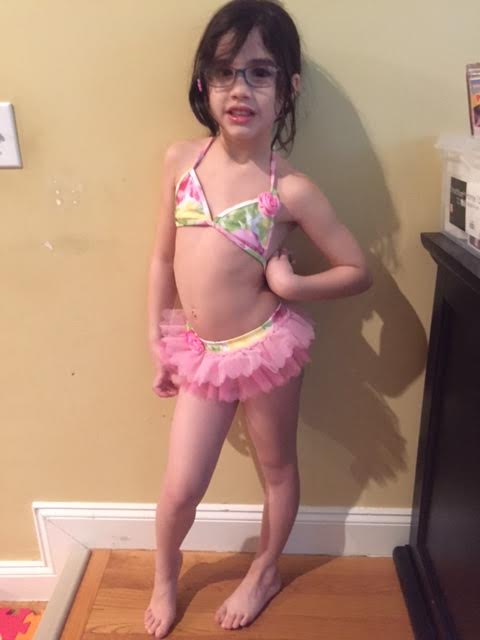 They also received coordinating chambray dresses correct. Hayley received the Pretty Casual Dress in Blue which features Tiered ivory netting skirt embellished with blue flowers is topped with a chambray bodice with lace "suspenders". This dress is so original and picture perfect. When she put it on, I stopped dead in my tracks because it was simply GORGEOUS! She plans to wear this dress for the Father and Daughter dance coming up.  This dress combines chambray and lace in the prettiest way!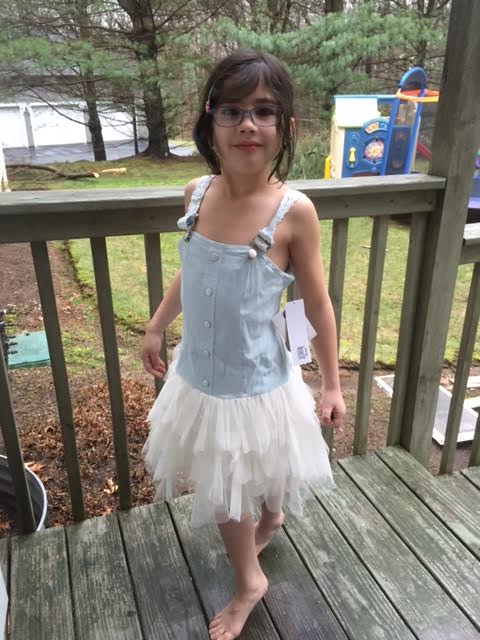 To match Hayley, Taylor received the matching Pretty Casual Dress which was slightly different than Hayley's in terms of style but coordinated with her outfit perfectly. This cute dress has a pink and white striped knit bodice with a chambray skirt. I also love the big flowers for a fun and youthful look!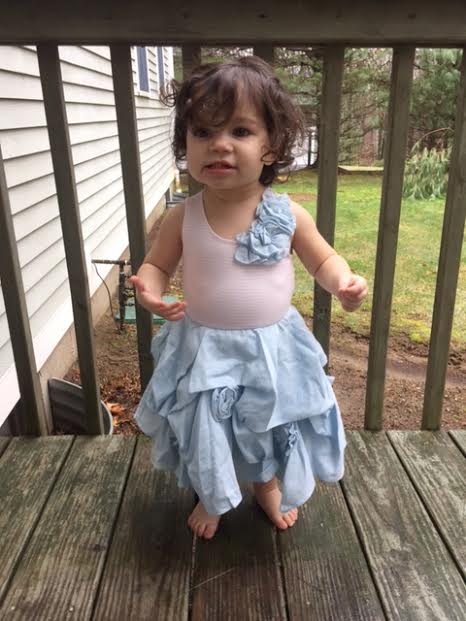 Biscotti's new spring collection is filled with adorable pieces, making the sweetest moments look even sweeter.
Biscotti designers aim to capture every one of those joyful moments with their whimsical and romantic collection for spring. The navy and white spring group offers a fresh new take on polka dots, charmingly trimmed with adorable ribbons and bows. The special little girl in your life will truly feel like a princess in her new Biscotti outfit. Biscotti clothes are made of beautiful fabrics with all the special trims and details the brand has been famous for since 1986. Biscotti is proud to be the designer of choice for stylish kids across the world. It's been worn by many young celebrities for numerous red carpet events, and has been featured in publications such as Women's Wear Daily, Vogue Bambini, The Wall Street Journal, Child Magazine, Us Weekly, and Teen Vogue.
The Biscotti and Kate Mack brands can be found in luxury department stores including Harrods, Neiman Marcus, Nordstrom, Saks, Barney's and Bloomingdale's, as well as more than 1000 exclusive specialty boutiques across the United States and Canada. The brand has established a strong customer base in the United Kingdom, Ireland, Germany, Holland, Italy, Spain, Japan and the Middle East.