I work with Marshalls. All opinions are my own and not swayed by outside sources.
Whether or not it feels like it, spring is officially here! T.J.Maxx and Marshalls have surveyed women across the country to uncover the top spring patterns that women are most excited about and have partnered with renowned clothes-ologist, Dr. Jennifer Baumgartner, to share what each pattern says about your personality.
The results are in! The most popular spring patterns ranked in order are: florals, plaid, stripes, tie dye/acid wash, paisley, animal print, Aztec, and geometric. Outlined below are Dr. Jennifer Baumgartner's tips that provide insight into what each pattern says about you.
WHAT DOES THE PATTERN SAY ABOUT YOU??
1. Flaunt your femininity with florals: Women are romanticizing about floral prints this spring. In fact, according a recent survey from T.J.Maxx and Marshalls, this feminine, classic pattern ranked top of her list. That's no surprise given that wearing florals means you are someone who is not afraid to accentuate your beauty and femininity. From abstract to traditional floral patterns, there are a wide range of styles to complement your inner beauty, which can be found at stores like T.J.Maxx and Marshalls. Number one pattern for spring: FLORALS!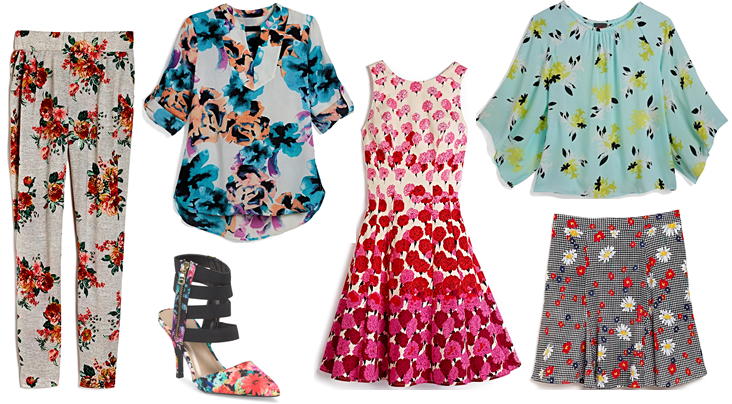 2. Play up traditionalism in plaid: If you're mad about plaid, you may be a true traditionalist at heart. Plaid was once limited to domestic woolen textiles, but has made its way into our everyday wardrobes, becoming one of the most versatile styles today. What does all this say about you? It means that you value stability and endurance in yourself and others. Make your fashion trademark by choosing a signature plaid top in soft hues and pairing it with your best denim to achieve an effortless yet fashionable look. Or take a more subtle approach by introducing the pattern into your wardrobe via accessories like a designer neutral handbag. Number two pattern for spring: PLAID!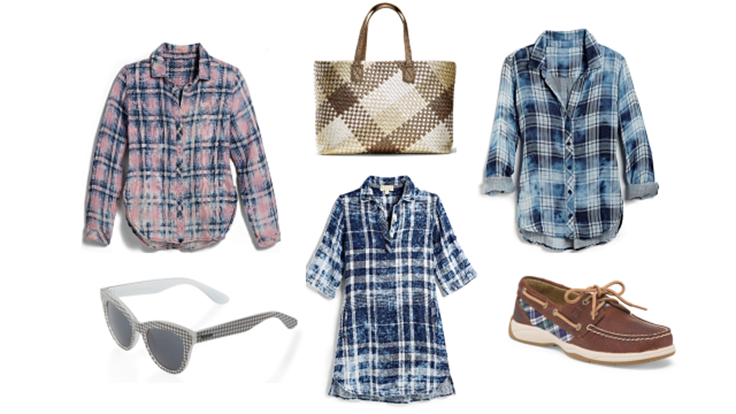 3. Stripes for life! Stripes are a standard choice for all types of everyday settings and activities from suiting to sporting. If you like to wear stripes, you are as practical as you are stylish, and confident by nature. Crisp, clean and classic, stripes channel your inner drive and show you are a true go-getter. Stores like T.J.Maxx and Marshalls carry an amazing assortment of designer fashion from dresses, to nautical-inspired shorts and even activewear that infuse both vertical and horizontal stripes to allow you to easily mix and match pieces. Number three pattern for spring: STRIPES!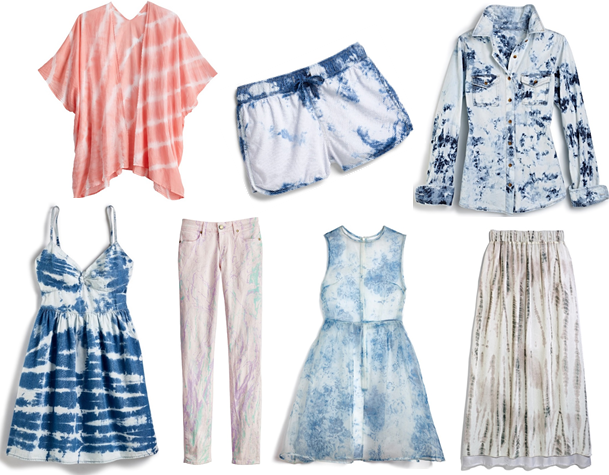 4. Never say bye to tie dye: Tie dye and acid wash are making a comeback in a big way. If you choose to wear these patterns it means that you are someone who tends to break boundaries and are keen on charting your own course. With its blurred lines and soft edges, tie dye and acid wash both boasts colorful, unique prints that are perfect for a casual look. Throw on a tie dye t-shirt or an acid wash button down top to truly embody this playful style. Number four pattern for spring: TIE DYE AND ACID WASH!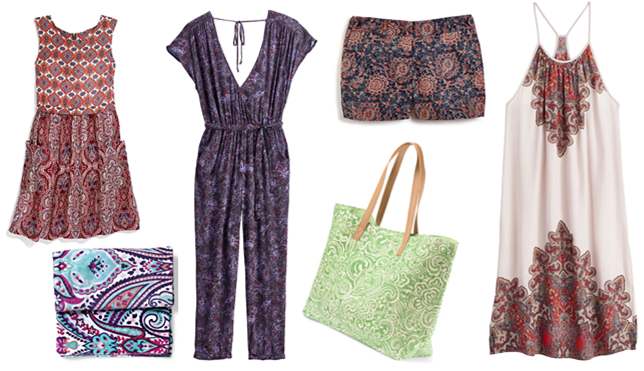 5. Paint the town paisley: Are you an adventure seeker who dreams of exotic and faraway places? If so, you probably admire the whimsical pattern, paisley. The lover of this print has a heart full of adventure and an appreciation of mystery. Paisley asserts a feeling of movement, helping to unleash your inner passion for journey and discovering the wonders of life. Rock a bright paisley dress this spring and book your summer getaway. Number five pattern for spring: PAISLEY (tied in 5th place with animal print)!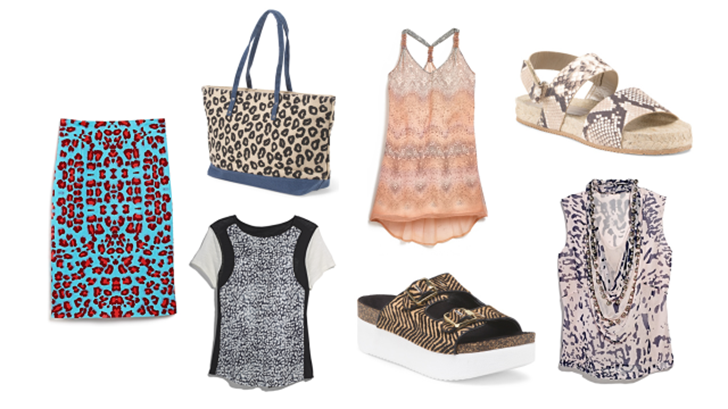 6. Look fant-Aztec! Inspired by ancient spiritual symbols, Aztec represents a connection to the natural world. If Aztec is your pattern of choice, you tend to focus on meaning, depth and a greater power. You embrace the world and all its nature and glory. As one of the biggest trends this season, this is the perfect print to flaunt your inner ancient goddess. Try an Aztec printed bag or a Navajo style fringe cardigan for a stylish, easy look. Number six pattern for spring: AZTEC!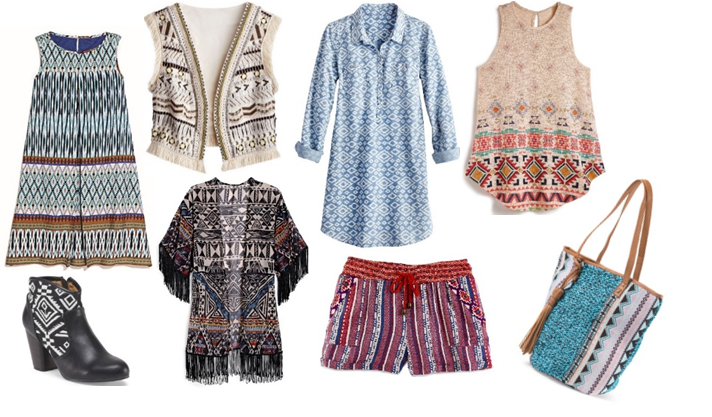 7. Fashion as geometry: With an eye on the future, the lover of geometric patterns has a great appreciation for its attention grabbing shapes and bold, sharp lines. Even if you didn't ace geometry in school, you can understand the perfect blend of science and art that forms your favorite pattern, which is a direct correlation to the balance you strive for in life. Stores like T.J.Maxx and Marshalls have a large selection of quality fashion and accessories in geometric prints such as designer skirts, blouses and accessories like clutches and scarves at prices that can't be beat! Number seven pattern for spring: GEOMETRIC!