This post was sponsored by Blue Dragon as part of an Influencer Activation for Influence Central. I received complimentary products to facilitate my review.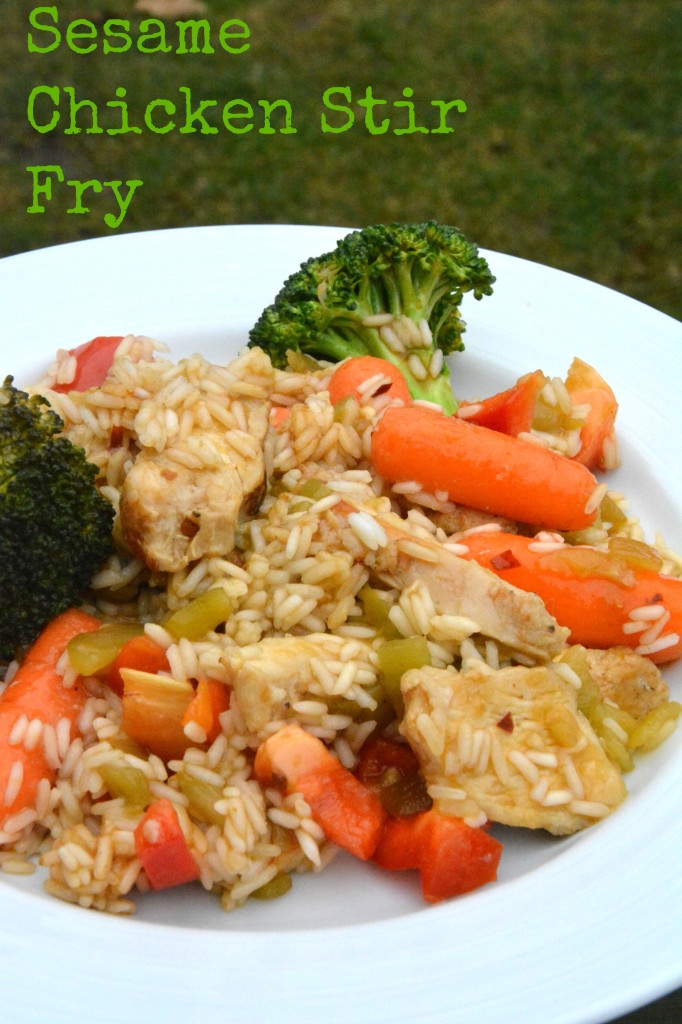 When I visited China and Thailand  a few years ago, I got to experience authentic cuisine. I had the chance to take a cooking class with one of the top Thai chefs in the country and to create some wonderful recipes. Truth be told that must of them are very complex but a few I have adapted to our menu roundups each week. The only issue I have though with cooking is time. Taking care of three small kids and having two jobs, time is of the essence. Most nights, I usually end up calling our local Chinese place to have our favorites delivered. However, that is not only expensive but plain unhealthy. This is where Blue Dragon comes into play!
Blue Dragon is the leading provider of all the authentic flavors that help you develop your own Asian dishes from scratch. With Blue Dragon, I can have a "take-out" meal in the confines of my own home but without any of the unnecessary hassles of calling a restaurant, having it delivered, and never knowing truly what you are getting. By creating dishes using the authentic Blue Dragon sauces, I can create a well balanced meal but will also satisfy my endless wanting to order out. Having "take-out" at home is so much better and healthier too!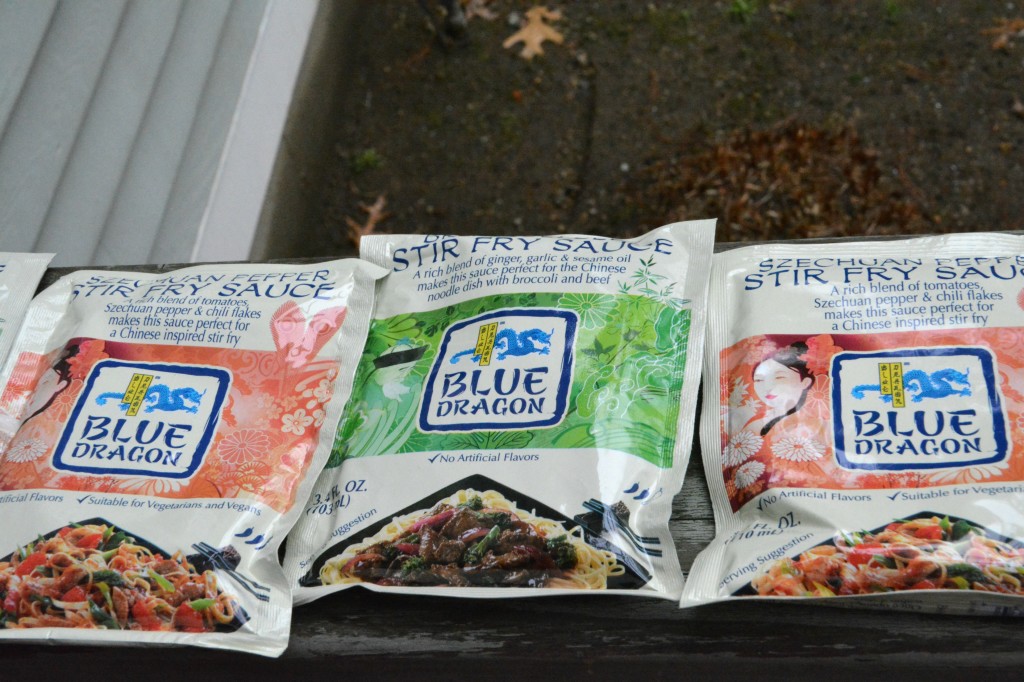 There are so many wonderful flavors of the Blue Dragon sauces including Broccoli Beef, General Tao, Pad Thai, Sweet & Sour, Szechuan Pepper, and Honey Teriyaki. I will tell you that while I use these to create my Asian dishes, I also love to flavor most of my food with these sauces. The other night I made a plain salmon and tossed in a packet of Honey Teriyaki. It was amazingly delicious and with the packets, it always me to create a delicious, yet different meal each and every time. A true score if you ask me!
I decided for my "take-out" meal I was going to make a Sesame Chicken Stir Fry using the General Tao sauce. This is a delicious, yet easy meal, my whole family can enjoy!
 SESAME CHICKEN STIR FRY- Makes 3-4 servings.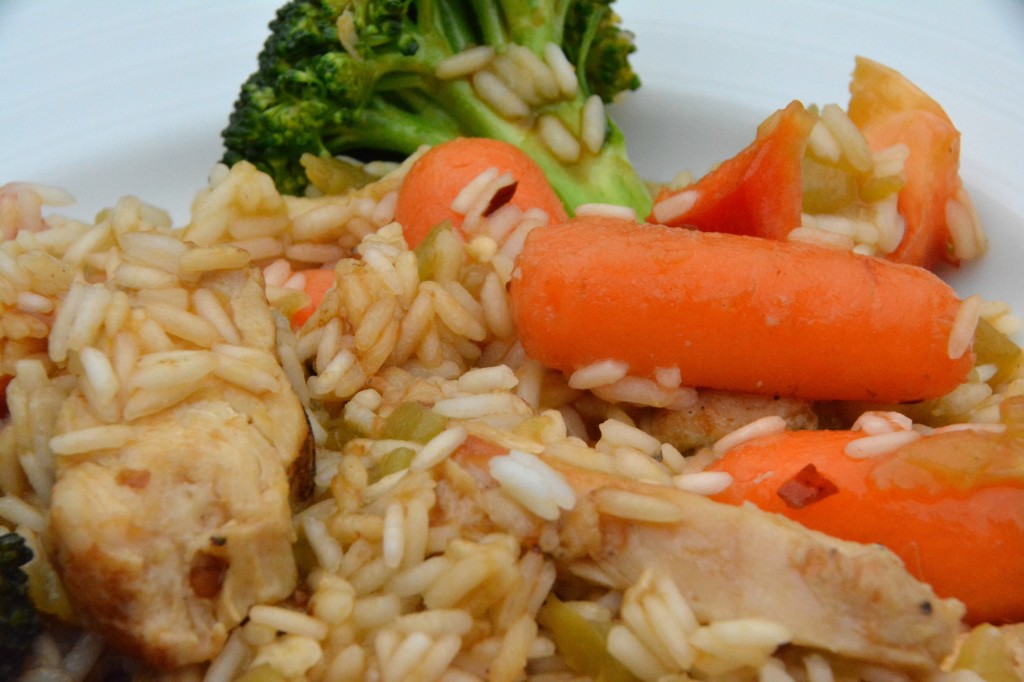 INGREDIENTS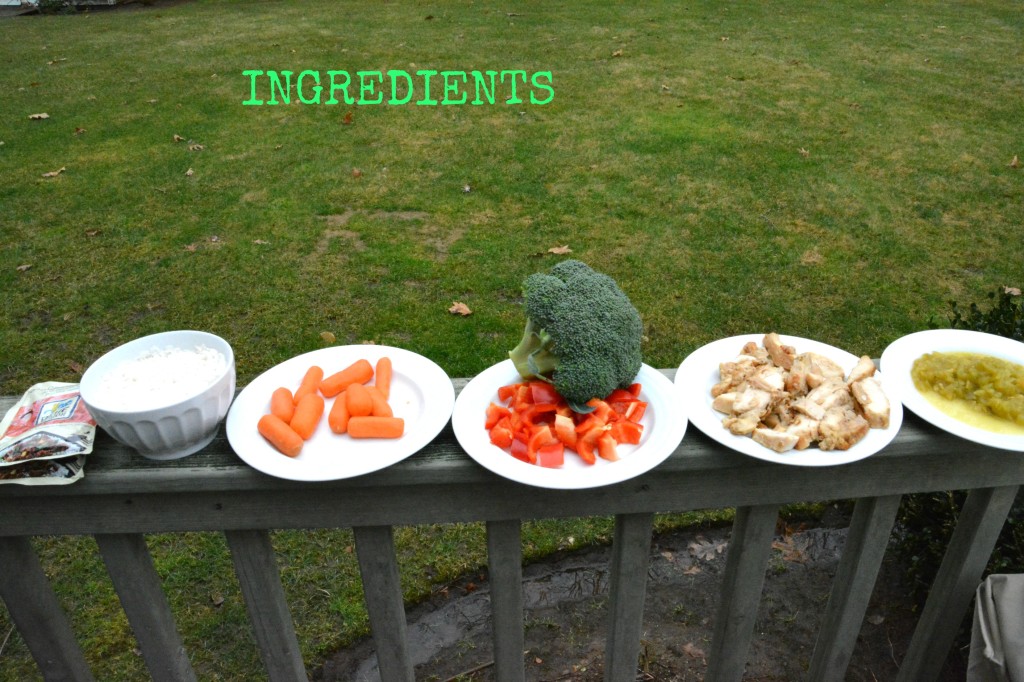 -3 cups white rice
-2 cups of ready prepared chicken
-Blue Dragon General Tao sauce
-1 can of water nut chestnuts
-2 heads of broccoli
-1/2 teaspoon sesame seeds
-1 red pepper sliced thin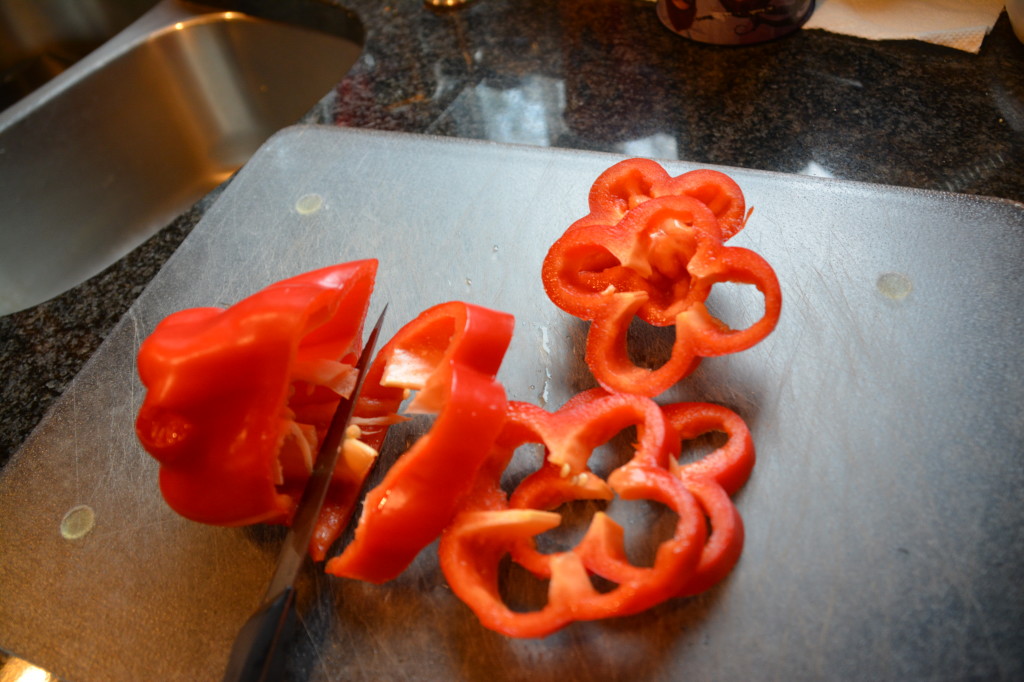 -1 cup canned or fresh carrots
-1 teaspoon olive oil
DIRECTIONS:
1. Prepare rice according to directions on package.  Prepare chicken in microwave or oven.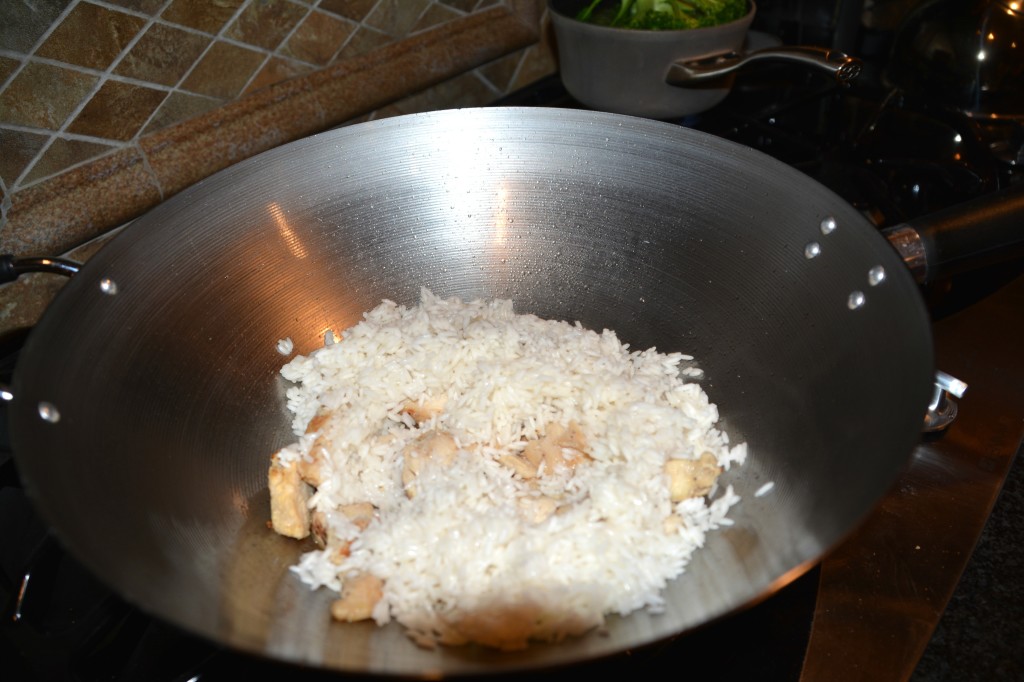 2. Heat one teaspoon of olive oil in large skillet. In skillet, cook carrots, red pepper, broccoli, and chestnuts together. Mix together till a soft consistency.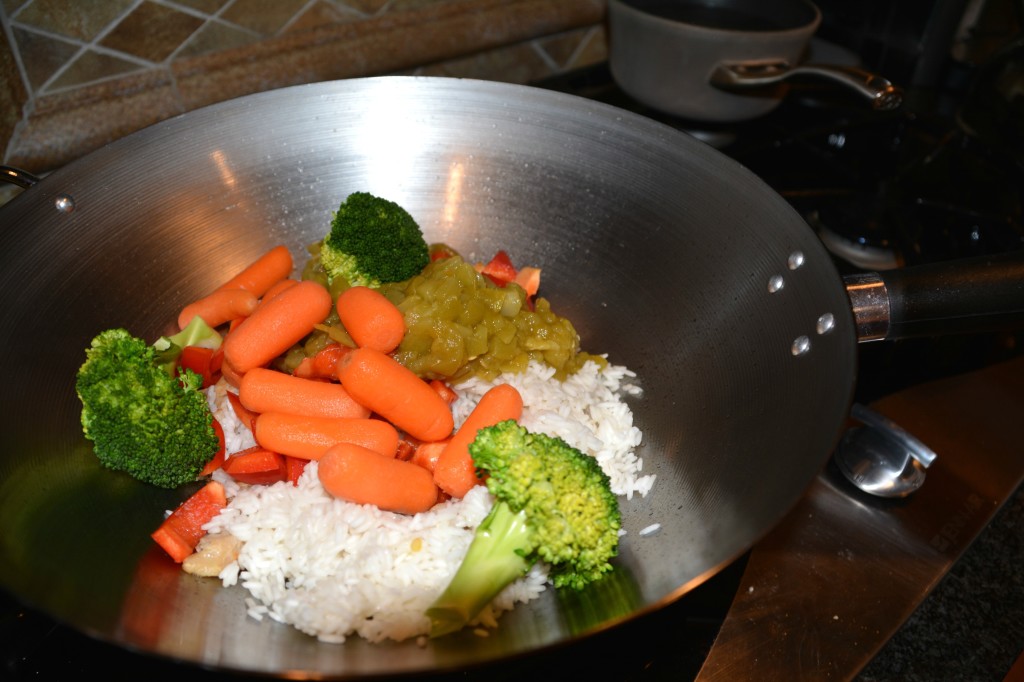 3. Mix together rice and chicken and pour into skillet with the mixture from #2.
4. Toss with a packet of General Tao sauce and cook till done.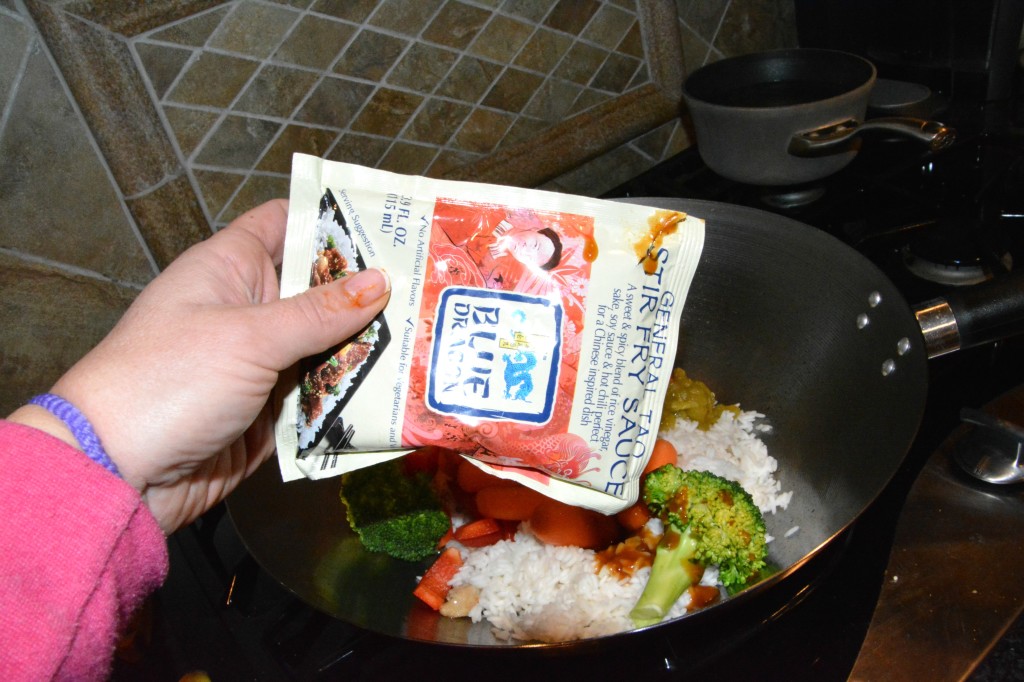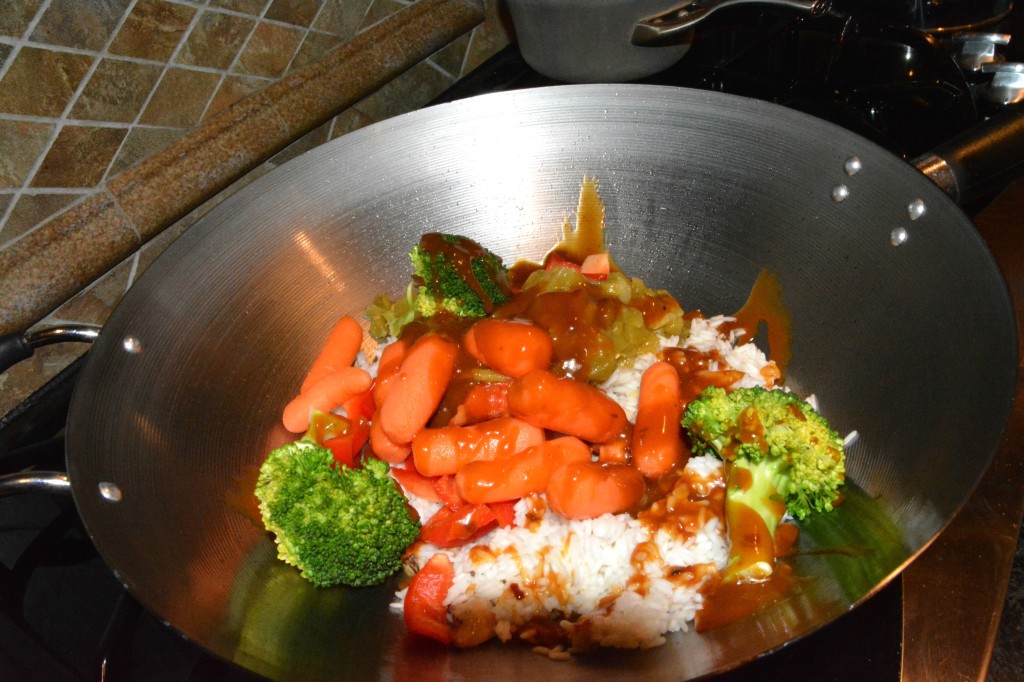 ENJOY!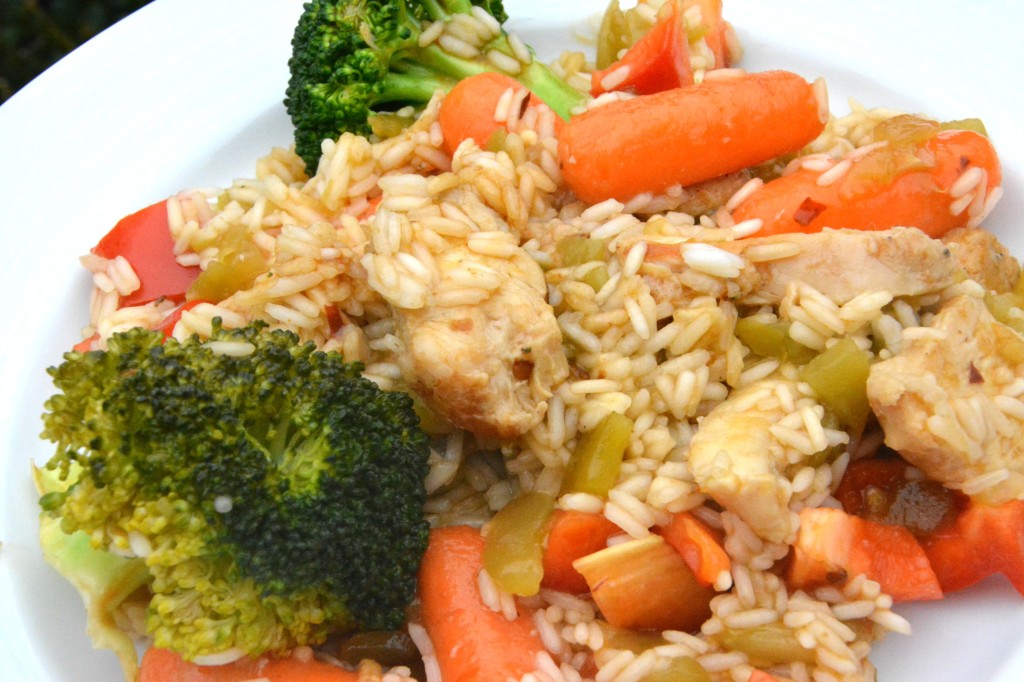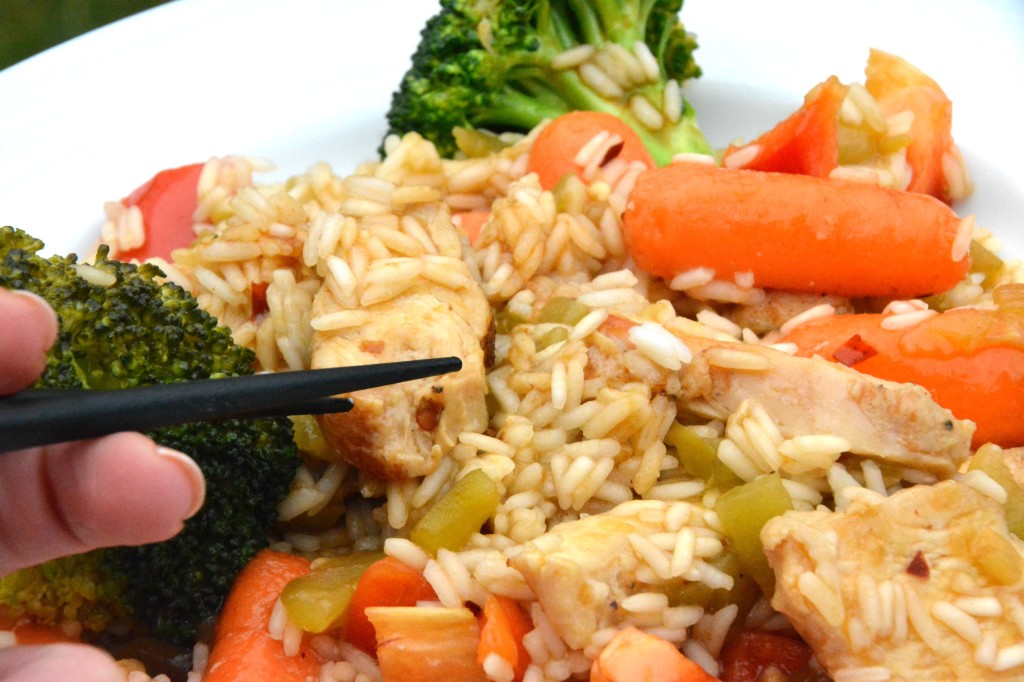 With Blue Dragon sauces, I can create healthier and fresh dishes just like those I found in China. I know exactly what ingredients I am using so I am never second guessing myself. Aside from the sauces, they have delicious Blue Dragon Spring Roll Wrappers that can be used to create sweet and savory dishes all year long.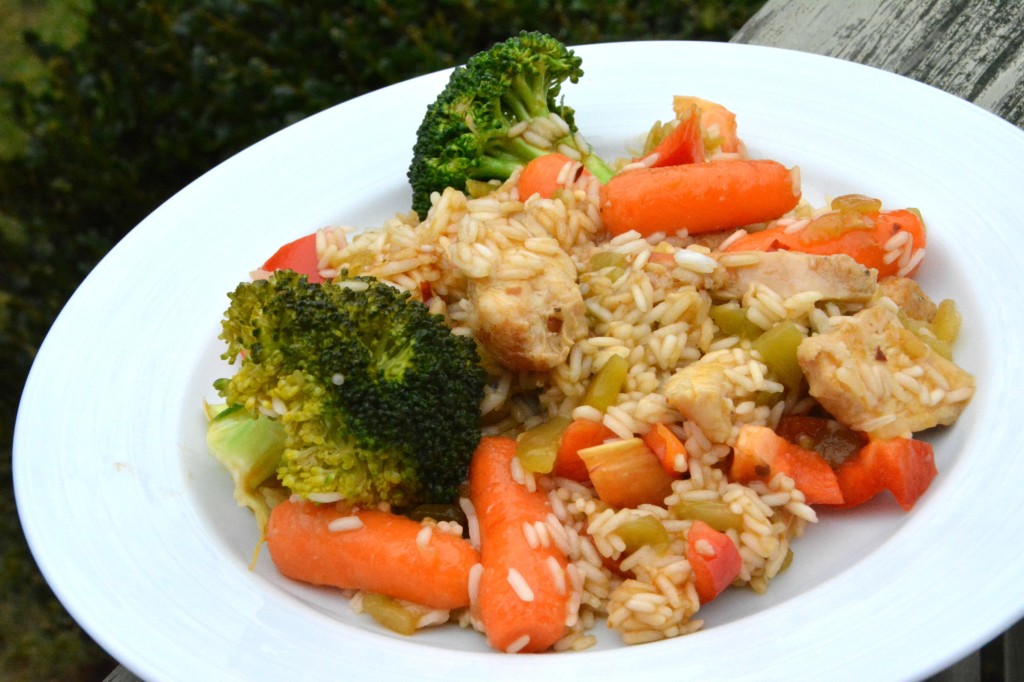 Blue Dragon sauces can be found in these locations: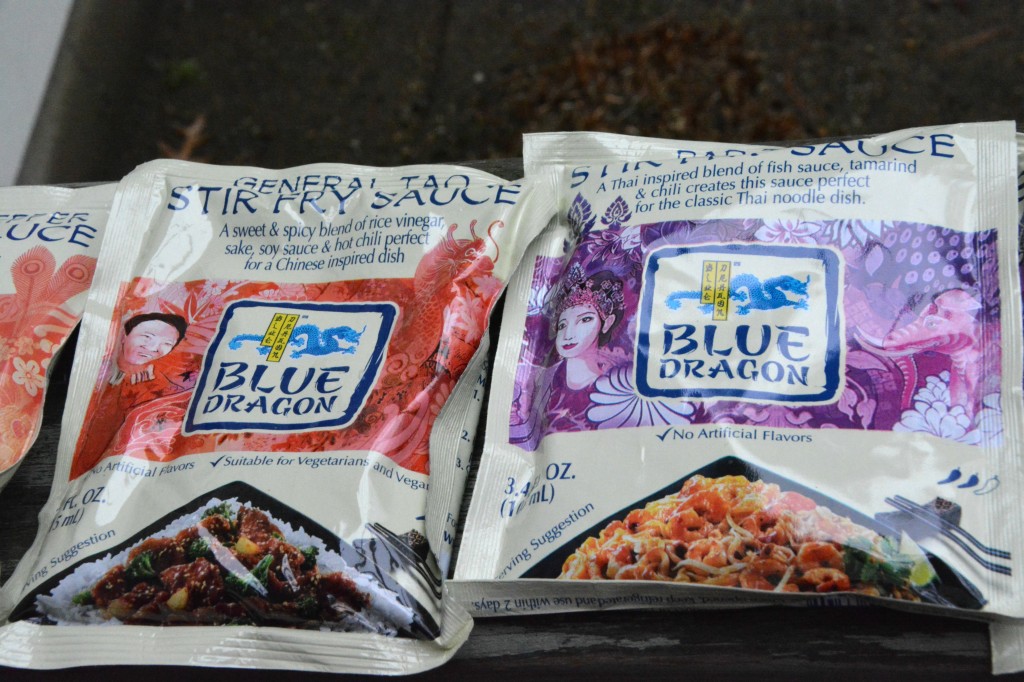 Greater Boston-area: Demoulas, Stop & Shop, Shaws
Charlotte-area: Harrison Teeter, Foodlion
Baltimore-area: Giant Landover
Philadelphia-area: Shoprite, Giant Carlisle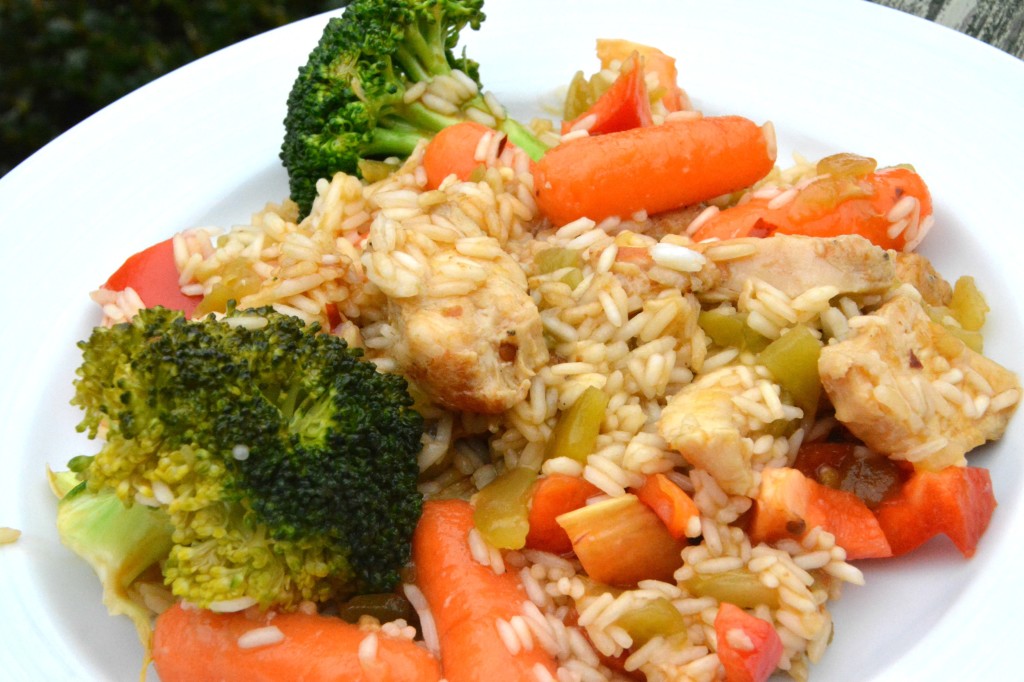 To learn more about Blue Dragon and their wonderful products, be sure to join the #EastMadeEasy Twitter Party on Monday, February 8th, 2016 from 1 – 2 PM ET. The moderator of this party is @MomCentral and the brand participant is @BlueDragonCA. At this party, we will chatting about our love of Asian culture and cuisine, and about how Blue Dragon makes it easy to create exciting and flavorful Asian meals at home with their array of sauces and kits! Prizes include: 2 pre-party winners and 6 party winners will each receive 1 $50 Amazon Gift Code, as well as a Blue Dragon Prize Pack (ARV $100)!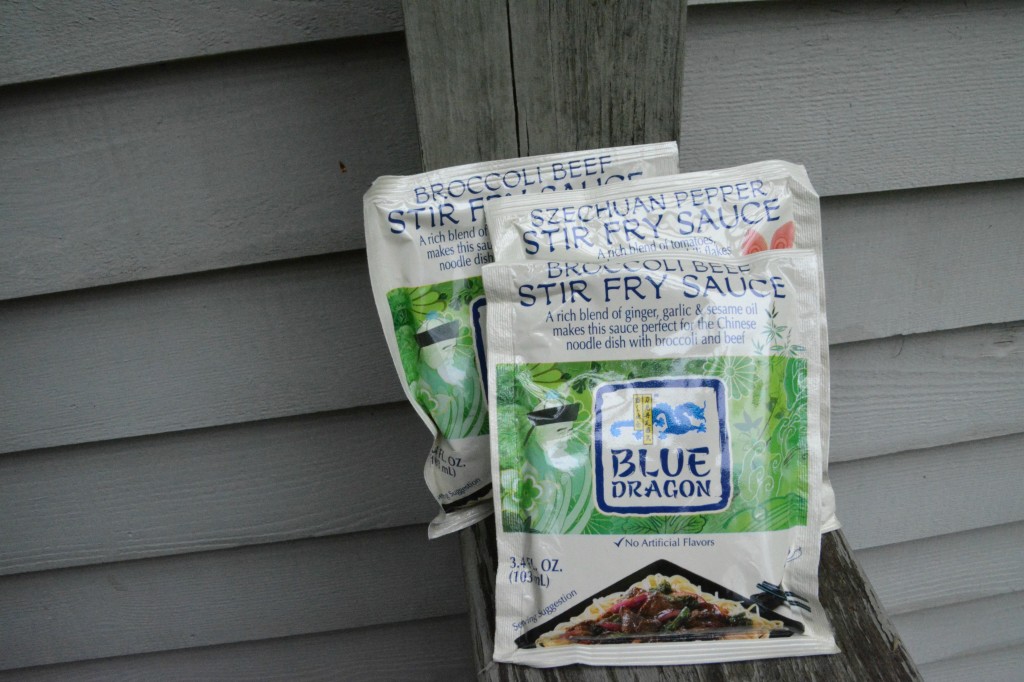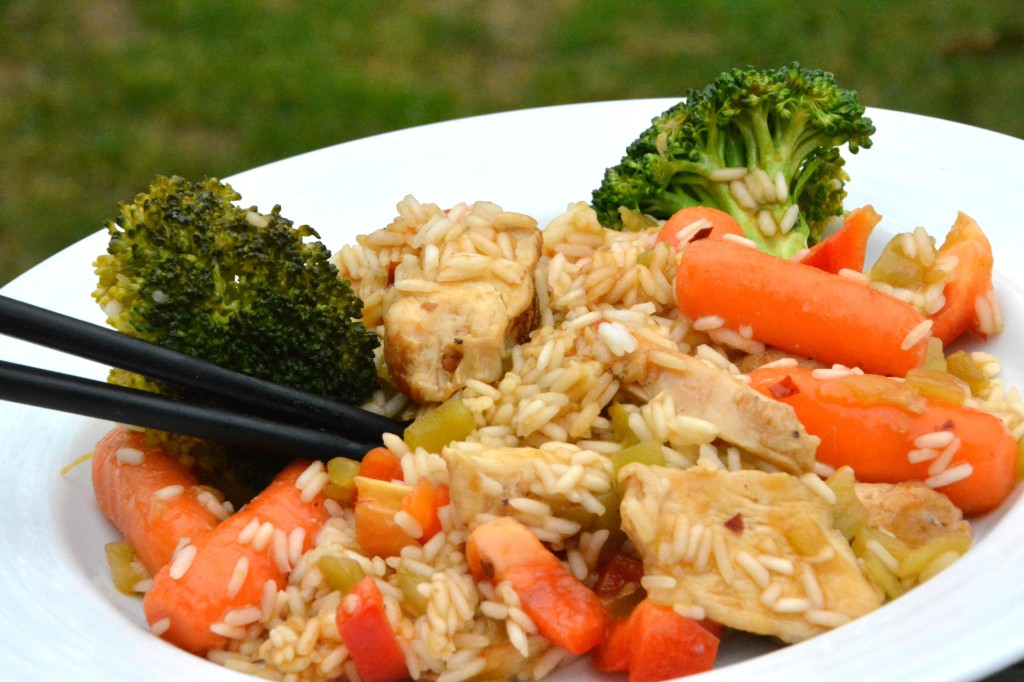 GIVEAWAY:: One winner will receive the Blue Dragon cookbook! This giveaway if run via rafflecopter, so click read more to see the actual giveaway. The only mandatory entry is to visit Blue Dragon and tell me your favorite product. Please put all comments in comment section proceeding the post. All other entries are optional, but I highly suggest filling it out to increase your chances of winning. US only. Good luck!
a Rafflecopter giveaway