This is a sponsored post. All my opinions are my own and not swayed by outside sources. I have three kids, and in my life, I've seen my share of what were touted to be the best baby products around. Generally speaking, when someone says "best" anything, that's not true. Remember in Elf when Will Ferrel found the "world's best cup of coffee"? It wasn't. It's kind of like that. Today I can confidently say that La Millou has some of the best baby products out there. They're adorable, functional, and they are quality. That's the trifecta for me!
Best Baby Products with European Quality from La Millou
La Millou is a company known far and wide in Europe. They feature baby products like blankets, pillows, and accessories made from the highest quality materials in super cute colors and patterns. These aren't your everyday items. My take on them is this: They make boutique quality and feel items, but they make them available to everyone. Their patterns and colors are fun, and they have that distinctly European feel that always seems to be so in. And the best part of all of this is that they're coming to the states! For years, La Millou has only been available in the European market, which seems unfair to me now that I see what they have to offer. =) All is forgiven, though, because now they're offering their super adorable products to all of us moms in the States as well! Best. Day. EVER! For real. I'm super excited about this. Their items are everything I've ever wished I could find in U.S. stores but couldn't. I am quite the happy camper right now.
My La Millou Experience
I received the Sleepy Pig Pillow – Indian Zoo in teal from La Millou. As soon as I pulled it out of the linen bag, I knew it was a winner. Actually just seeing the bag made me know this company is a winner. I mean, when's the last time you received a package of any sort in a post linen bag? I know I never have! Anyway, I'm not exaggerating when I say they have the best baby products.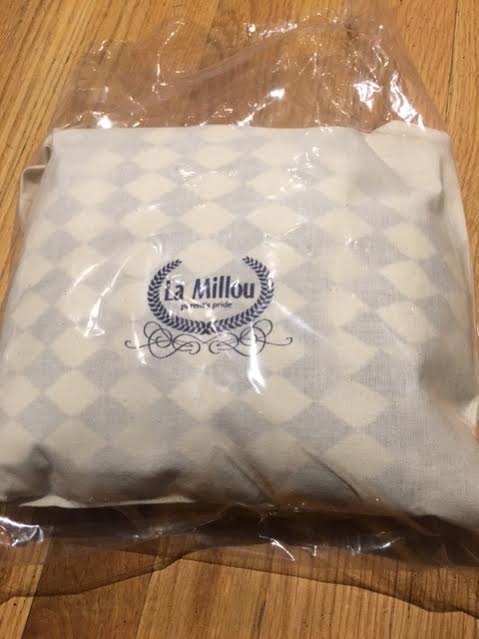 The Sleepy Pig was perfectly sized and designed. It was filled exactly the right amount and it was flat enough to be safe for my baby, but still soft enough to be comfortable. The ears and tail make great cuddle areas and handles for small hands, as well. I was also highly impressed with the fabric, stitching, and pattern. That pattern on the body features all kinds of adorable animals with headdresses on. They were super colorful and popped nicely on the black background. That pattern and black background went equally well with the soft black of the ears and tail. In addition to that, the quality of the fabric and the stitching was impeccable. There's no way my toddler is destroying this pillow! I loved it so much, I went to the La Millou website and looked for a nursing pillow for a friend of mine. I found pure gold! Their Grandma Dana's Hen nursing pillow comes in so many colors, it's unbelievable, and they styling is perfect. This isn't one of those nursing pillows that you use and then stash in the closet. This pillow absolutely defines "best baby products". La Millou managed to create the perfect shaped pillow for breastfeeding, and then they designed and styled it to be a beautiful centerpiece to a baby's room. It's seriously beautiful.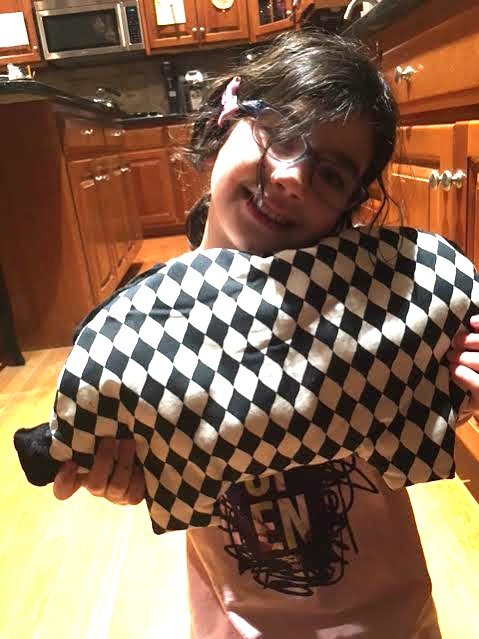 Beset Baby Products for La Millou – Seriously
When I say that La Millou has some of the best baby products out there, I'm not exaggerating. From their color choices to their styling to their ultra quality construction, La Millou is going to make a big splash on the U.S. scene. I'm just sorry they weren't on the U.S. market before now. I am so in love with them. If you want to see some amazing baby items and maybe snag a thing of beauty for yourself or a mom you know, visit La Millou's website.