I was sponsored for this post. All my opinions are my own and not swayed by outside sources.
My daughter has sensitive skin. She has worn earrings and necklaces before that left her skin quite irritated. Once she gets irritated, she never wants to wear that piece of jewelry again. I can't blame her! That is why we are grateful to learn about a brand new jewelry line that is meant for your kids to wear for many years to come without ever causing irritations. Pure HazelWood to the rescue!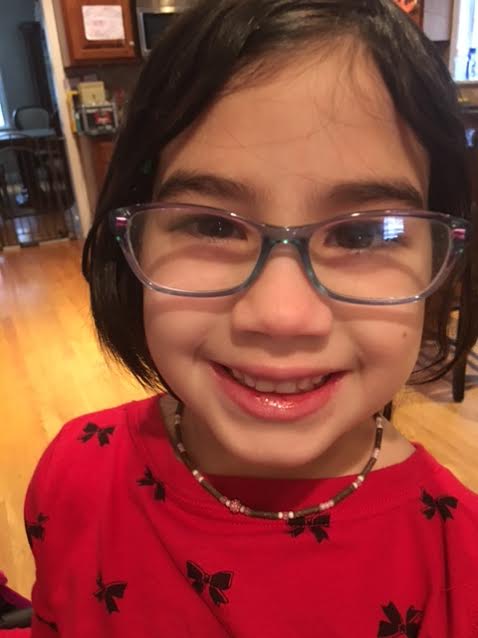 Pure Hazelwood has been around the past  18 years and  is the pioneer of scientific research on hazel wood. Pure Hazelwood has developed a wide range of jewelry for the whole family. Sold worldwide, their products are of premium quality, 100% natural and made of hazel wood from the Canadian boreal forest.
I was curious about what was so great about Hazelwood but now I have my answer. HazelWood is known to have antioxidant and anti-inflammatory effects. Thousands of testimonials from satisfied customers demonstrate the effects of HazelWood to help relieve symptoms related to inflammation such as: skin problems, joint pain, heartburn, baby teething pain, and more!
With Hayley having skin issues, we were sent this beautiful Pure HazelWood necklace to test out and see how it effected her skin. The minute she put it on she remarked how gorgeous it is. It is dainty and perfect for my little girl. She has worn the necklace the last 5 weeks and she has had absolutely NO skin irritations. I am now a firm believer in what HazelWood could do!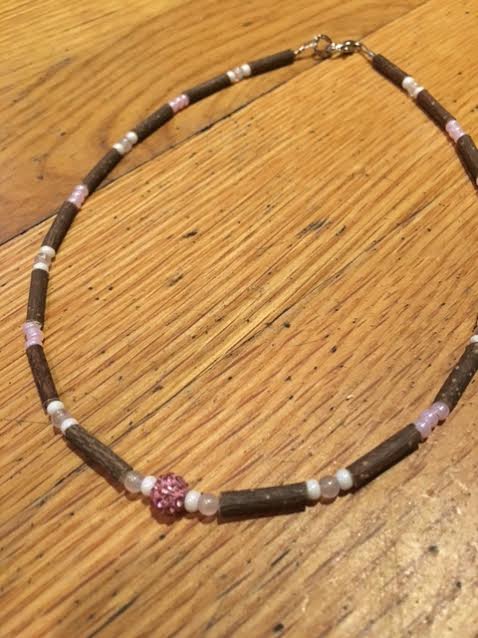 If you don't believe me, they have tons of accolades to support their products including The Top Choice Award two years in a row and the Alive Award since 2011!
I am absolutely amazed what the Pure HazelWood necklace did with Hayley. Next up, I am trying this on my son who has the worst eczema of the family and then going on to Taylor who is the mist of teething hell! I am 100 percent certain that these products will work as well on my other children as they did on Hayley!
It is truly amazing how effective Pure HazelWood products are! If you are looking for the ideal product to help your child, or even yourself, give Pure HazelWood a try today!
Giveaway: One winner will receive a Pure HazelWood necklace for their child or themselves. This giveaway is run via rafflecopter so click read more to see the actual giveaway. The only mandatory entry is to visit Pure HazelWood and tell me what product you are most excited about. While the other entries are optional, I highly suggest filling them out to increase your chances of winning. US only. Good luck!

a Rafflecopter giveaway