This is a sponsored post. All my opinions are my own and not swayed by outside sources.
Life Stages makes sharing life's special moments more fun and rewarding, all while providing insights, information, and inspiration to help your family plan for the future.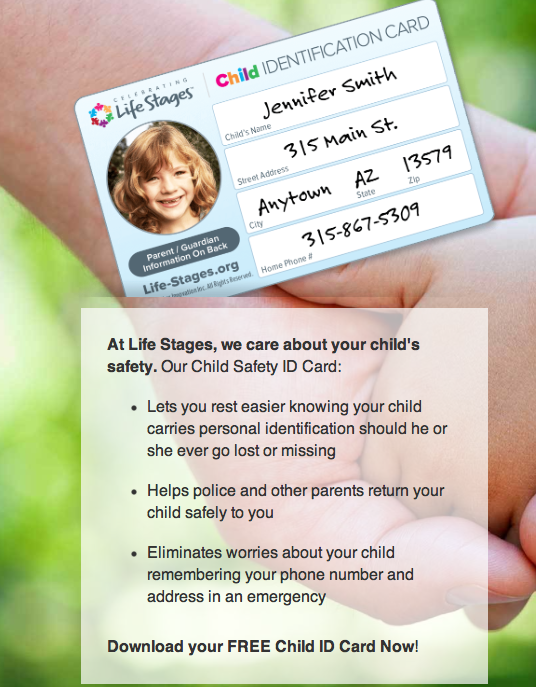 One of my biggest fears in life is my child getting lost. I am neurotic with following them around so my fear never comes to tuition. We go all over the place including some big amusements parks and I get panicky. Now though, Life Stages is helping alleviate my fear by providing me (and all of us) with a FREE Child Safety ID card.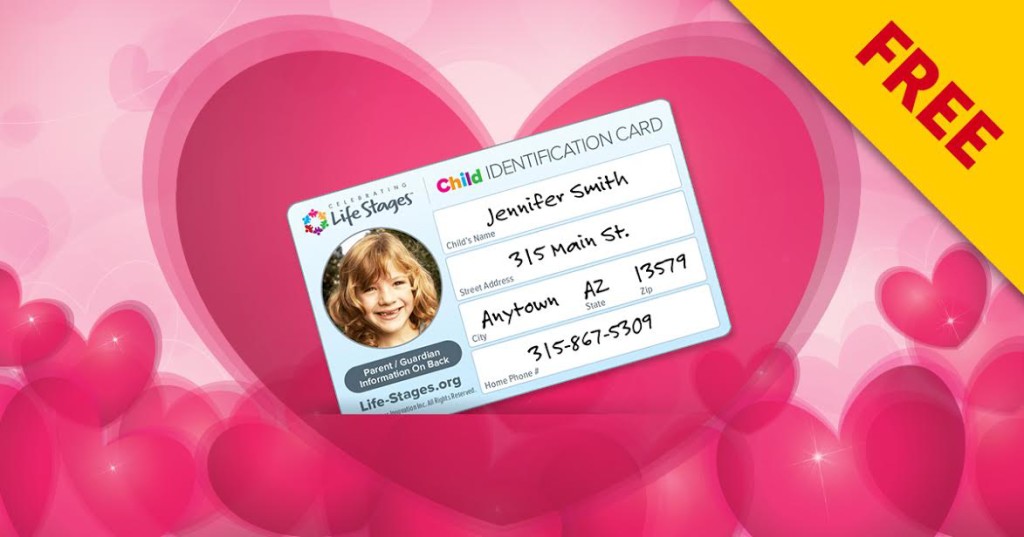 This card has all your child's information that they can carry around, in the case that they do get lost.  When they carry personal identification, police have an easier job of relocating them to their parents. I know as a parent I feel much more confident when they carry around a personal ID card.  Also with the youngest children, they tend not to remember their address or phone number so this makes it easier with this simple print out card.
The Child Safety Card is great to put in a pocket or a shoe when you are in big crowds with your children (ie. a fair, amusement park, school games) so that can provide an adult with your contact information! The printable form can be used over and over again!
You can download the form here: Child Safety Card.