*This is a sponsored post with Air Bud Entertainment. All my opinions are my own and not swayed by outside sources. *

TODAY Monkey Up is available on  digital download and will be released on DVD February 2nd! If you have not heard of Monkey Up, now is the time to get acquainted with it because it is going to be a HIT!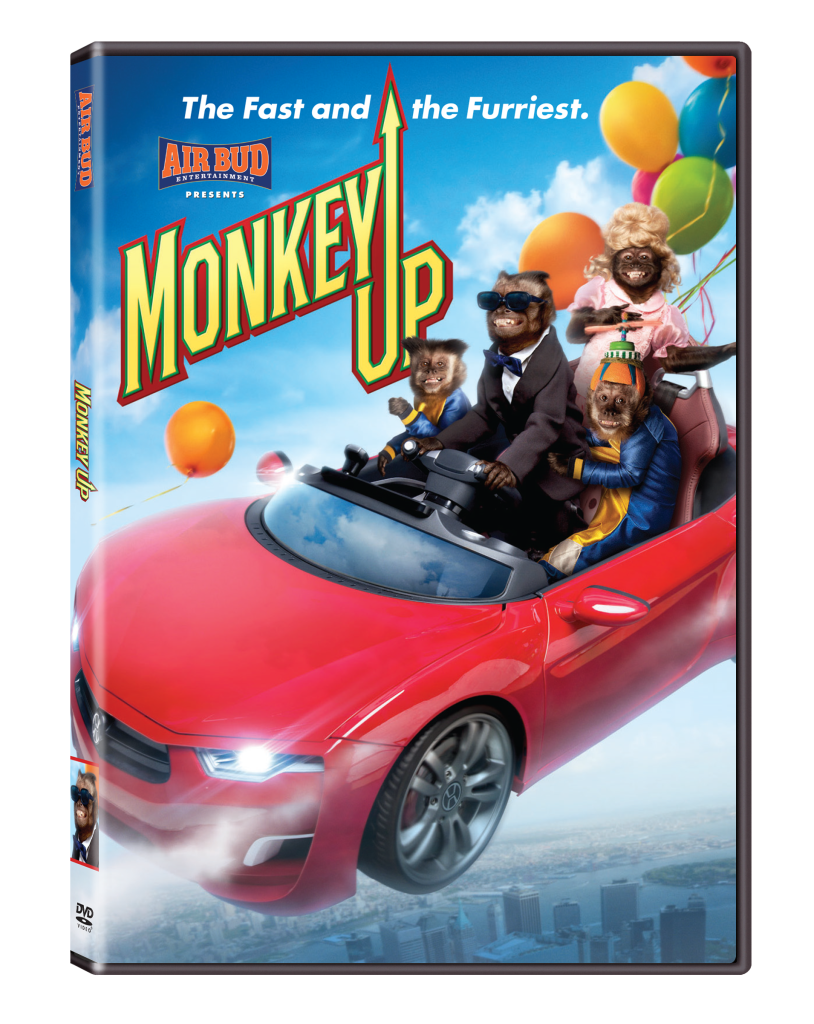 Air Bud Entertainment, creators of the Air Bud and Air Buddies films, are releasing the new film Monkey Up, which stars Crystal the Monkey (Night at the Museum 1, 2, & 3, We Bought a Zoo). A hilarious and heartwarming movie for the whole family, MONKEY UP stars 'Crystal' the adorable and multi-talented Capuchin monkey that audiences have fallen in love with in dozens of films including those in the The Hangover and Night at the Museum franchises. The exciting new adventure introduces Crystal's character 'Monty' — the star of Monkey Up energy drink commercials…who dreams of breaking out of advertising to become an A list player on the Hollywood scene.
SYNOPSIS: Meet Monty — a precocious actor, spokesperson and… a talking Capuchin Monkey! He's the face of the energy drink, 'Monkey Up,' but he dreams of becoming the first award-winning monkey movie star. When the greedy owner of Monkey Up has other plans for Monty, the chase is on! He escapes with the help of his new family, the Andrews, and his hilarious primate siblings, Mort, Mooner, and Melody in an uproarious chase that proves Monty really is the 'fast and the furriest'. Together they help Monty discover that fame and fortune come and go, but family is forever!

Marking the first time Crystal the monkey has landed a starring role, the film has been rated 'Family Friendly' by The Dove Foundation. This recognition is awarded to movies, DVDs, made for TV movies and specials, books and other entertainment products that portray and encourage positive values.The creative force behind the #1 live-action, direct-to-video movies in the family category for decades, MONKEY UP is produced by Air Bud Entertainment, the production team that has entertained generations with their hugely popular Air Bud and Air Buddies movies. MONKEY UP will be released through Air Bud Entertainment's partnership with Alchemy, the leading independent film and television distributor.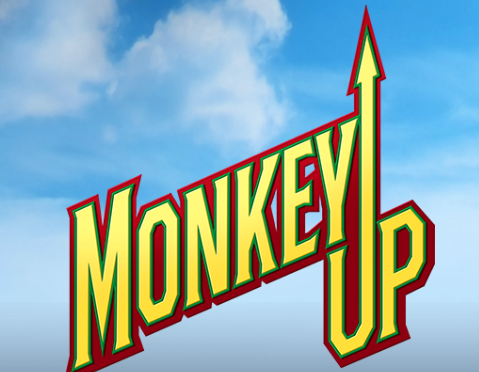 Joining MONKEY UP primate star Crystal, are John Ratzenberger (TV's Cheers, all Pixar films), David Milchard (YouTube sensation Convos with my 2-Year Old), Danny Woodburn (Teenage Mutant Ninja Turtles 2), Erin Allin O'Reilly (Dumb and Dumber to), Jonathan Mangum (House at the end of the Drive) and Skylar Astin (Pitch Perfect 2) who lends his voice to Crystal the monkey in her role as 'Monty.' MONKEY UP is directed by Robert Vince. It is written by Robert Vince, Anna McRoberts, Kirsten Hansen and Mary Pocrnic. Produced by Anna McRoberts.

This looks like an AMAZING family friendly PG rated movie that everyone will love!! I definitely plan to purchase it and hope you do too! Don't forget it is available on digital download today and on DVD February second. Mark your calendars because you don't want to miss out on adding this to your DVD collection!