*This is a sponsored post with Petcube. All my opinions are my own and not swayed by outside sources. *
Petcube Camera is the answer to pet owners' prayers everywhere. With Petcube, pet owners can monitor their furry family friends using their smart phone. No matter where they are, they'll always be able to keep an eye on their four-legged children.
Petcube Camera – The Next Level of Pet Ownership
For many pet owners, going on trips or even just going out for date night can be a worrisome experience. While they're away, their dogs or cats are at home. What's happening? Are they okay? Are they destroying everything? These are all questions that have gone unanswered in the past. Now that Petcube Camera is here, owners can enjoy their time away and still have the peace of mind of being able to look in on their animals anytime, anywhere.
Petcube Camera is a durable home monitoring system, which connects to a home's Wi-Fi and is compatible with both iOS and Android. It gives pet owners peace of mind with streaming HD video monitoring and a built in speaker, so they're able to see and hear what's happening. Its non-slip bottom surface and tripod mount make it stable as well, so pet owners can be sure they'll always see what's going on in the home and not the floor due to their animals knocking their Petcube Camera over.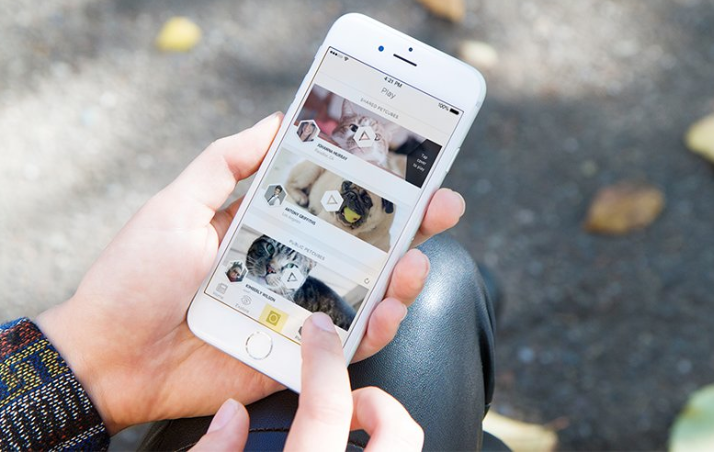 Owners can even take and share photos of their pets while they're away, talk to their furry friends with the built-in 2-way microphone and speaker, or play a game of laser pointer with their pet. And because Petcube Camera can be shared with friends, family, or anyone int he Petcube mobile community, anyone you trust can interact with your pets. They can even play a game of laser pointer with your fuzz buddy.
Petcube Camera Features:
Sleek 4″ square aluminum housing
138 degree wide angle camera
Streaming HD 720p video
iOS and Android compatible
Connects to home Wi-Fi
2-way audio stream through built-in microphone and speaker
Non slip bottom surface and tripod
Different access levels provide the ability to share your Petcube Camera with anyone you choose
Always Be Connected with Petcube Camera
Petcube Camera is the new way for pet owners to stay connected to their pets like never before. With a 2-way microphone and speaker, owners can talk with their pets. They can take videos and pictures of their pets. They can monitor the pets and home to make sure their fuzzy friends are safe. They can even share their videos and pictures via social media on the go. And they can do it all through their Android phone or their iPhone.
The innovative design and features of Petcube make it more than just a camera. It's a way to interact with pets no matter where the owners are. I think that's pretty darn amazing. If you have a dog, cat, guinea pig, sugar glider, or whatever, the Petcube Camera is for you. Now, you can go out and about secure in the knowledge that you can check in on our beloved four-legged family member at any time and interact with them in almost any way.