*We received our holiday cards in exchange for promoting. All my opinions are my own and not swayed by outside sources. *

I am SO last minute with holiday cards. Let me put it to you like this- my holiday card board collection for all the holiday cards we received are all put up but one is missing-OURS! I never fret though because Tiny Prints can get your holiday cards to you in a snap when you order today!
Tiny Prints is the premiere stop for all things invitations, holiday cards, personalized gifts, and more. Just in time for Christmas, they can get your holiday cards to you in ONE day with their super rush plus delivery. Yes, so if you need cards, ORDER NOW! They also are having a sale on personalized gifts and really does anything say the holidays more than personalized gifts!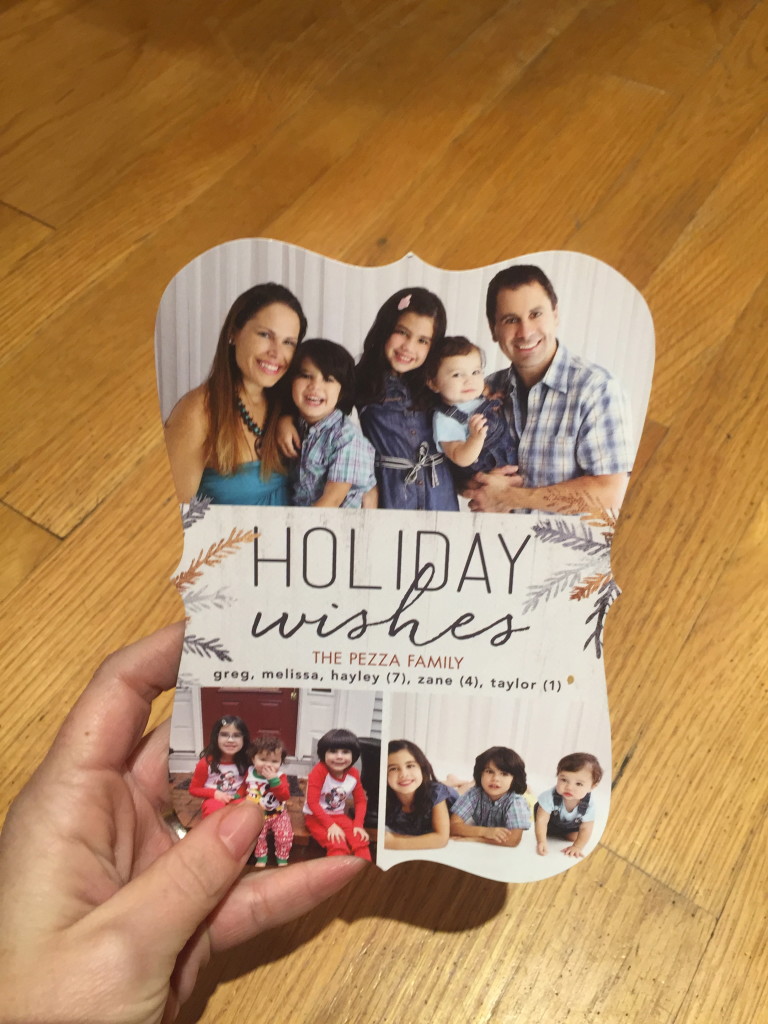 With Tiny Prints, you can also customize each holiday card with whatever saying you want to include, font, and color. If you like, you can get a preview of the card sent so you can make sure there are no mistakes on the card, prior to sending. Once the order is in, you can have a final say, before it goes into production.
The customer service is also amazing at Tiny Prints. If you are not sure what type of card or style you want, they are there to help. But rest assured with the various themed cards, you will find a card that will be exactly your style. They have so many styles from contemporary, to classic, to black/white/bold, and everything in between.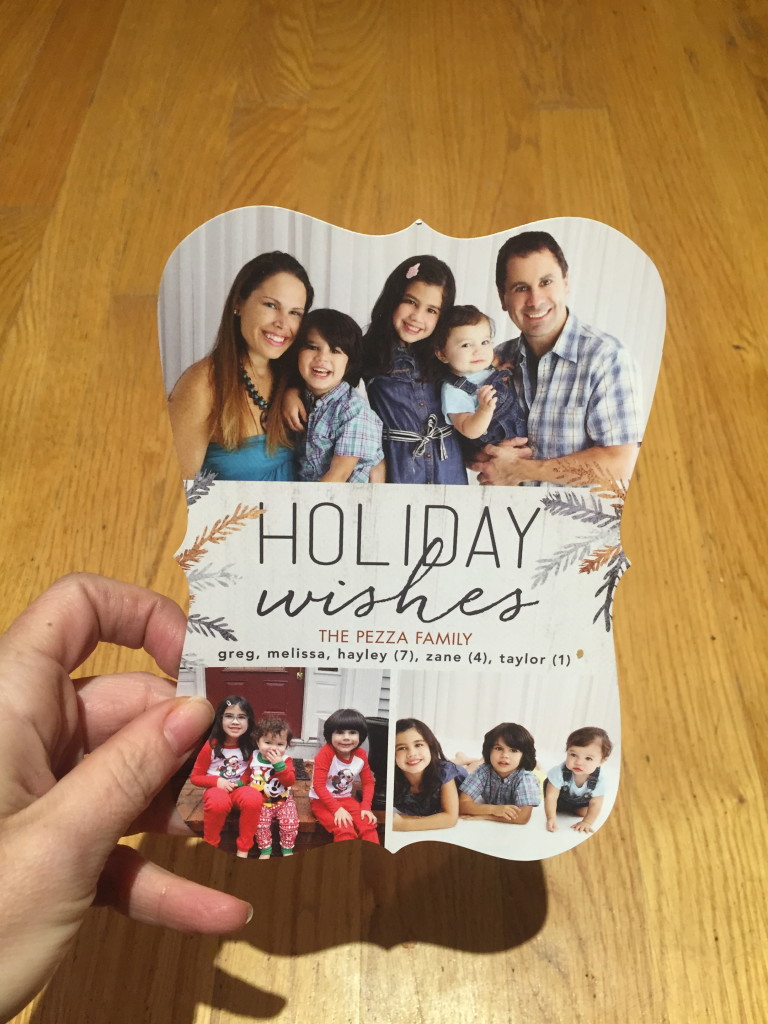 Picking our cards was so VERY EASY! They have SO many wonderful selections so everyone can be sure to find something they like! I absolutely love how gorgeous our cards look and I love the option of getting personalized envelopes, to make addressing that much easier.
If you need holiday cards or holiday gifts, be sure to give TINY PRINTS a try today! What are you waiting for?!