*I received a Kid-O-Bunk and compensation. All my opinions are own and not swayed by outside sources. *
Kid-O-Bunk is a special kind of rest solution for families and kids on the go. Its 3-in-1 design makes the Kid-O-Bunk the most versatile cot out there. This system can be a cot, a bunk, or a bench, which I think is very cool. As a mom who does a lot of traveling with kids, I appreciate a versatile system like this.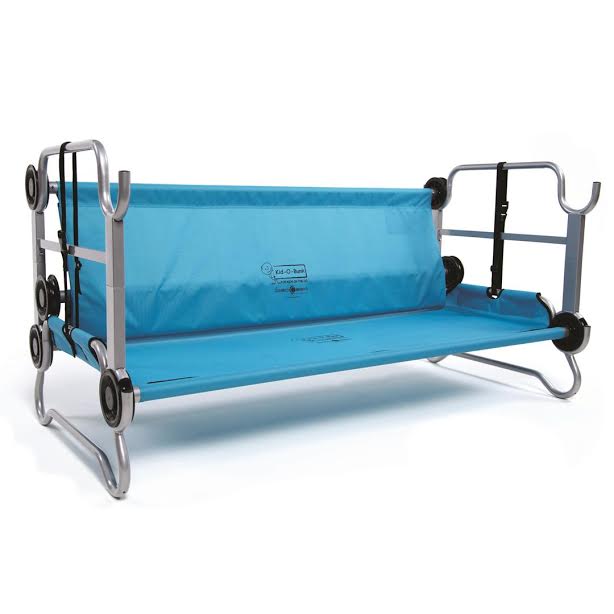 Keeping it Comfy with Kid-O-Bunk
Whether you're road tripping, having a sleep over, or hosting a kids' event, the Kid-O-Bunk can make it better for the kids and for you. At our home, we host lots and lots of parties for the kids. We do birthday parties. We do movie night parties. We pretty much do a party for anything we can think of. Hey, they're only kids once. We might as well do it up!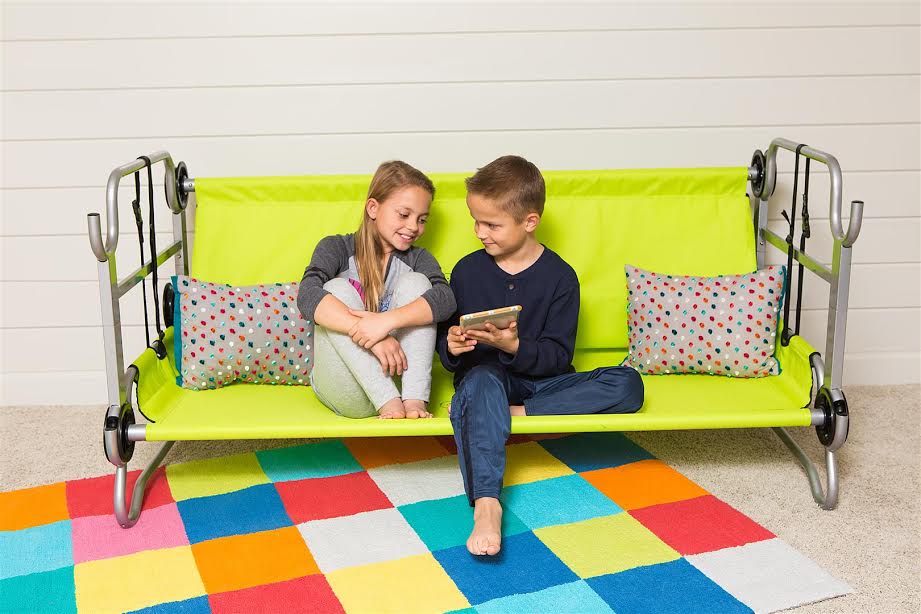 These parties we host have lots of kids. LOTS. They have so much fun, but when bed time – or at least lights out – finally rolls around, that's where things can become a bit more difficult. Lights out comes and it's a game of couches and blankets on the floor, and while that can be a great adventure for the kids, I don't love making them sleep on a hard floor, even if it is covered with blankets.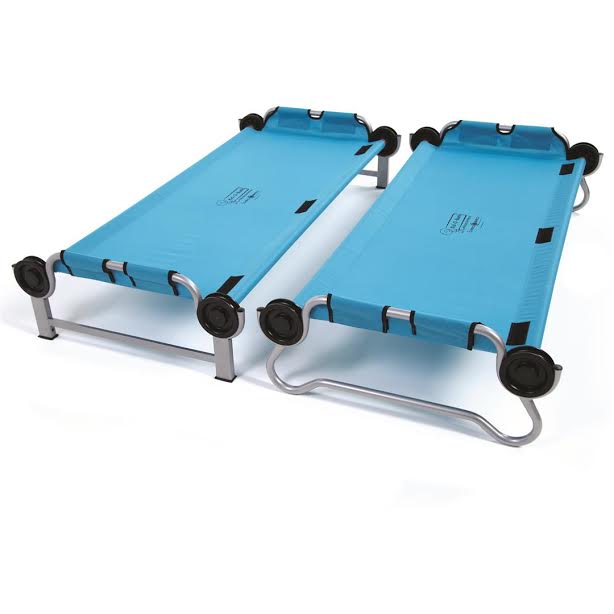 Enter Kid-O-Bunk. The Kid-O-Bunk is the answer to pretty much every sleep-over issue you'll ever have. One of these units can be two single cots, one bunk bed cot, or a bench. And because it's so quick and easy to set up, you can change configurations to suit your needs at the drop of a hat. These bunks even have handy-dandy pouches that hang from the side, so the kiddos can store their snacks or toys.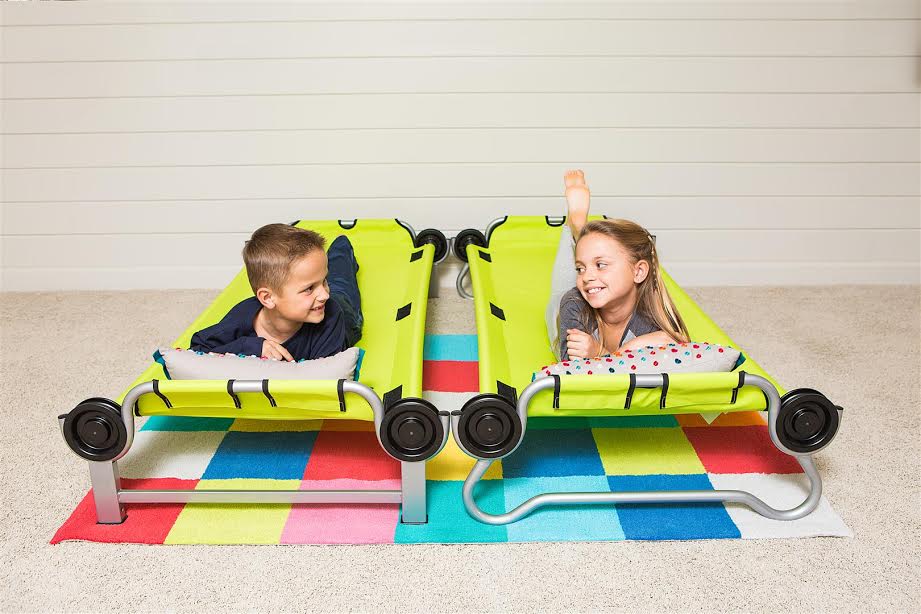 Take a look at the highlights:
Quick and easy to build
Becomes a bunk, bench, or two cots
Kid-friendly, tool-less assembly
For ages 7 – 12
No mattress needed
200 pound weight tolerance per single cot
Fully disassembles for storage in carrying bag
Ideal for indoor or outdoor use
Kid-O-Bunk Makes Sleep Overs and Events Easy
With the easy assembly and indoor/outdoor styling of Kid-O-Bunk, this fully adjustable cot system makes any get together super comfy for the kids. Whether you're having a sleepover, road tripping, or even camping, the Kid-O-Bunk can keep the kids comfy all night. I know they're perfect for the sleepovers that we have for the kids.
If you're interested in the Kid-O-Bunk, now's the time. If you head to their website right now, you can get a Kid-O-Bunk complete with a free set of 2 side organizers, a free set of footpads, and free shipping for $289.00. It's a great value. Head over and check it out.