*This shop has been compensated by Collective Bias, Inc. and its advertiser. All opinions are mine alone. #ShareTheJoyOfPie #CollectiveBias  *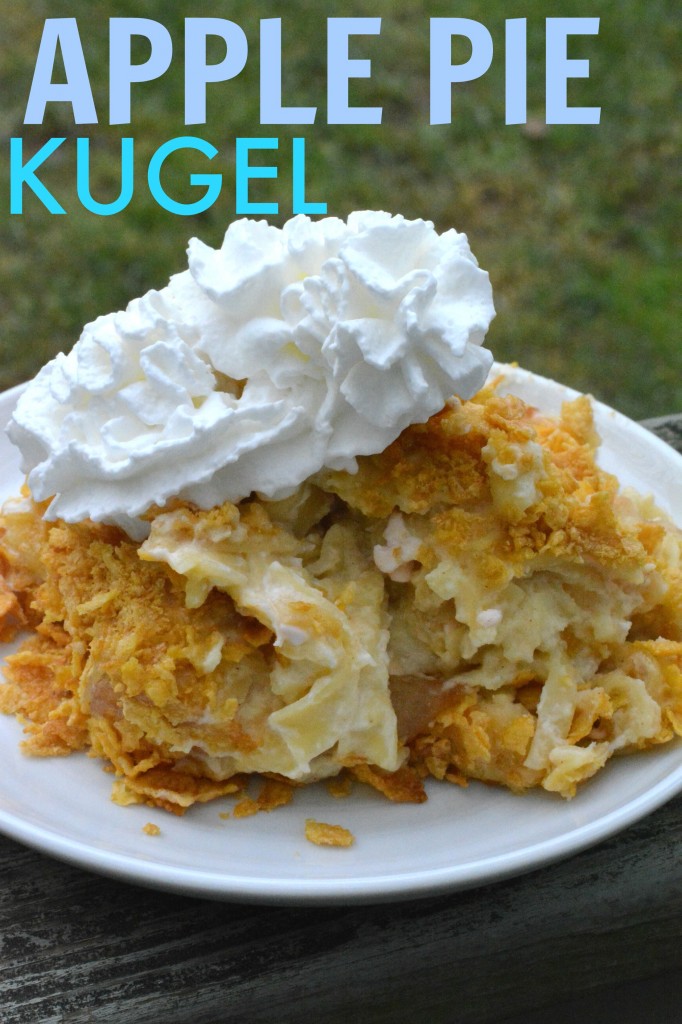 This is my favorite time of year! I absolutely love the holiday season for so many reasons. Two of my favorite reasons though is I get to celebrate both Chanukah and Christmas. While I am Jewish, I married an Italian, Catholic man so we get the best of both worlds in my home. To celebrate, we have tons of parties, festivities, and most of all FOOD! Food is a center of all of our celebrations and one of our absolute favorite desserts is PIE! To make it easy on us, I always make sure  to have Marie Callender's® Dessert Pies on hand at all times.
You might be asking why pie is a necessity for our celebrations?! The reason is quite easy..We love pie and it brings us all together as a family. By eating Marie Callender's® Dessert Pies topped with our favorite  Reddi-wip®, we can bring comfort to ourselves and all our guest for the holiday season. Pie unites family and friends! We all partake in our neighborhood tradition of bringing pies to each other houses and I definitely plan to take Marie Callender's® Dessert Pies to our neighbors this year! It is quick..it is easy…and most of all it is DELICIOUS!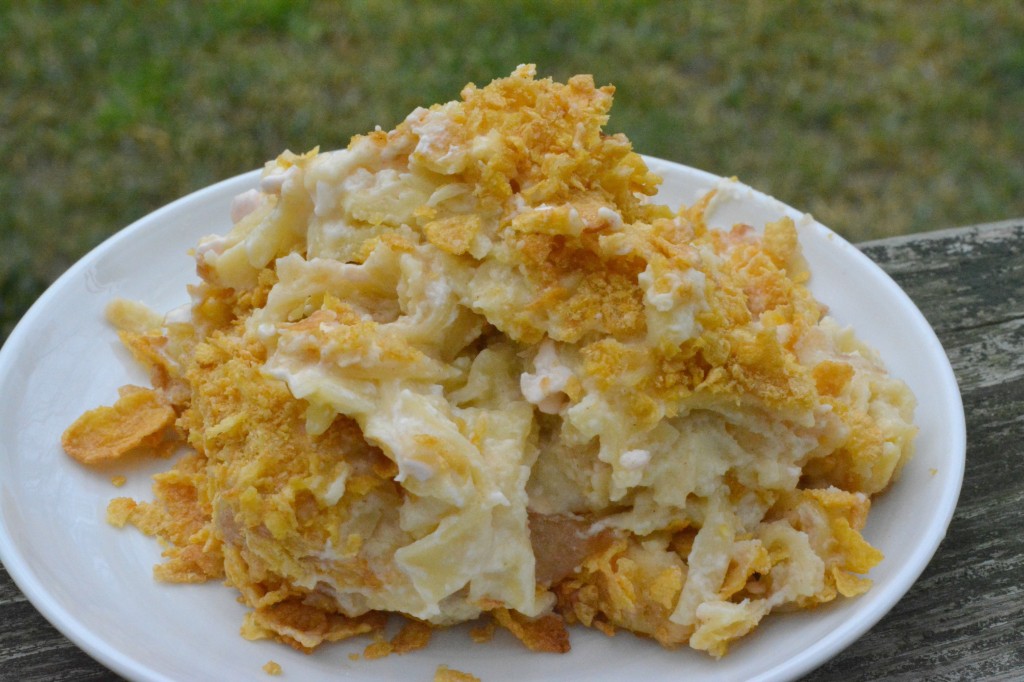 I decided to get ready for the holiday season, I was going to head to my local Walmart and buy some Marie Callender's® Dessert Pies. They have so many great flavors including dutch apple, cherry crunch, lattice peach, pumpkin pie, and much much more to get you pie ready for the holidays. I found them readily in the frozen dessert aisle and then picked up Reddi-wip®, which was in the refrigerator aisle. I decided to go with the dutch apple one because we are huge apple fans here. Once I loaded my car, it was time to go home and test out the pie!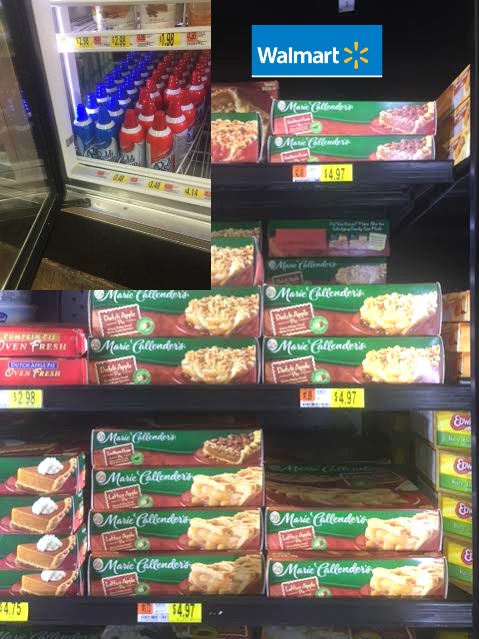 When you have Marie Callender's® Dessert Pie stocked in your freezer, all you need to do is take one out, put it in the oven, take it out of the oven, put a bit of Reddi-wip® on it, and you have a holiday dessert for everyone! Trust me, it is SO GOOD!!! I decided to make the apple one and it was absolutely heavenly.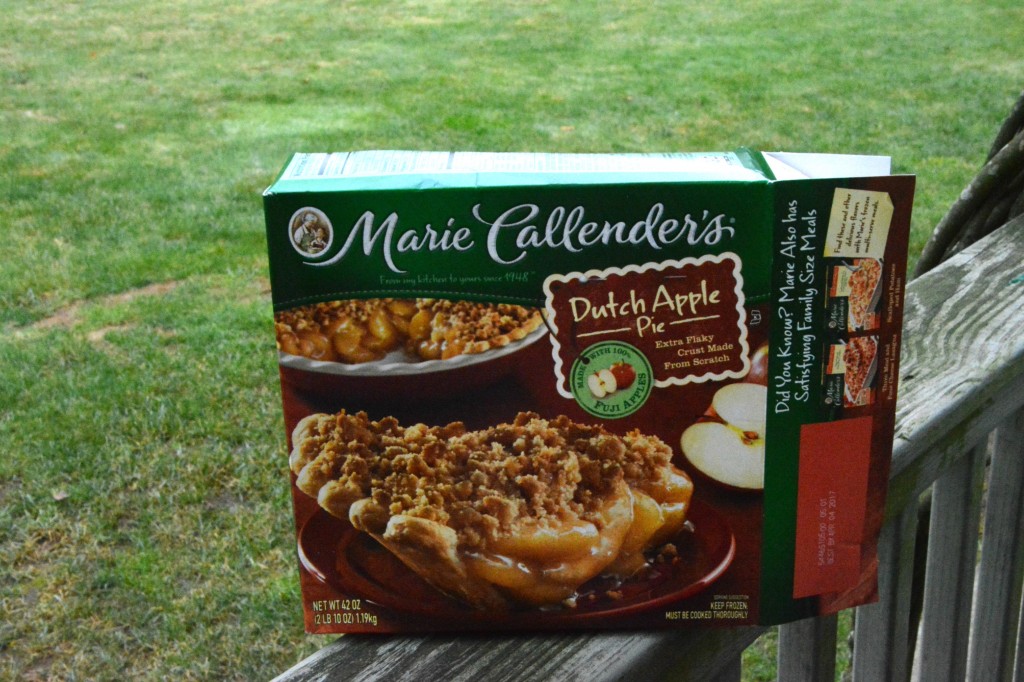 Since Chanukah is upon us, I decided to use the Apple Pie to make an Apple Pie Kugel Recipe for Chanukah. We are hosting a small Chanukah party next weekend at our temple, so this is one dessert that I am sure will be the hit of the party and best of all it is EASY to do!
Apple Pie Kugel Recipe: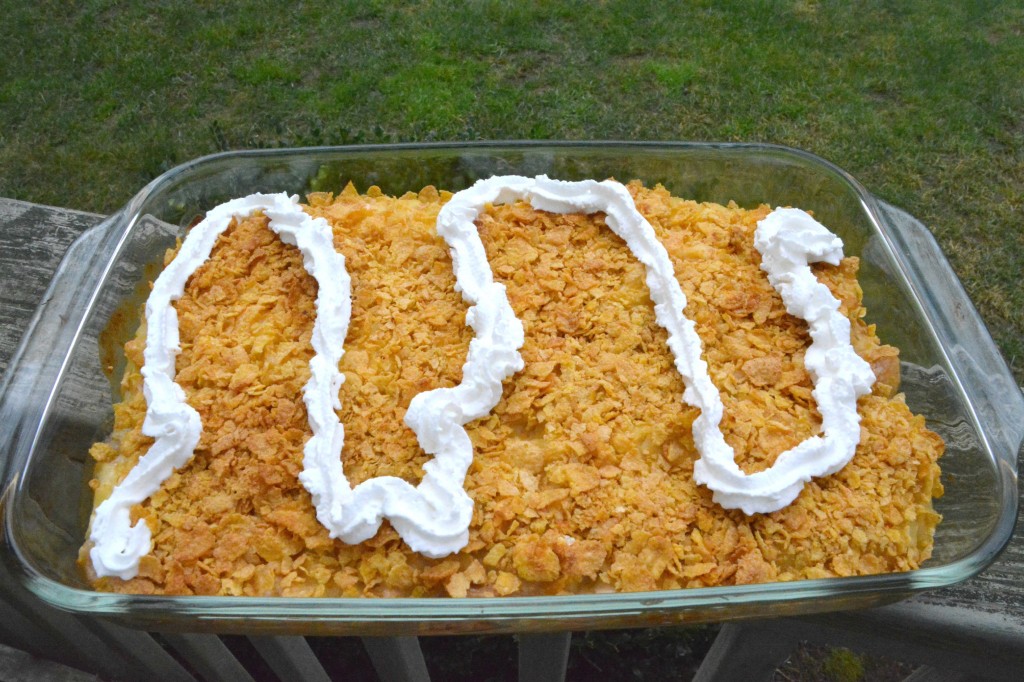 Ingredients: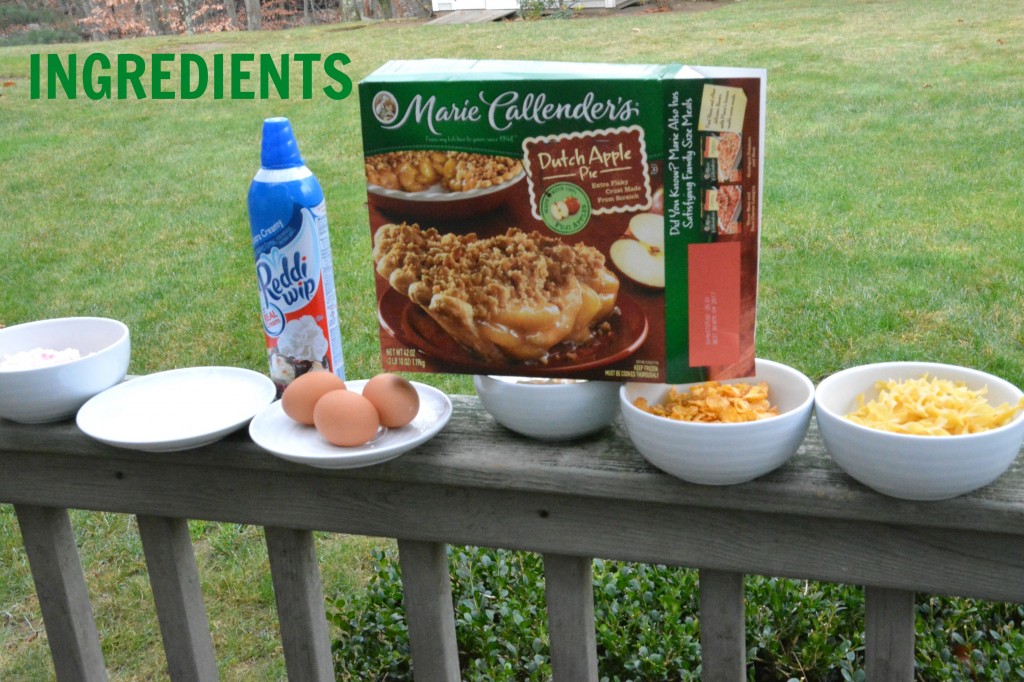 Marie Callender's® Dessert Pie- Apple Dutch Flavor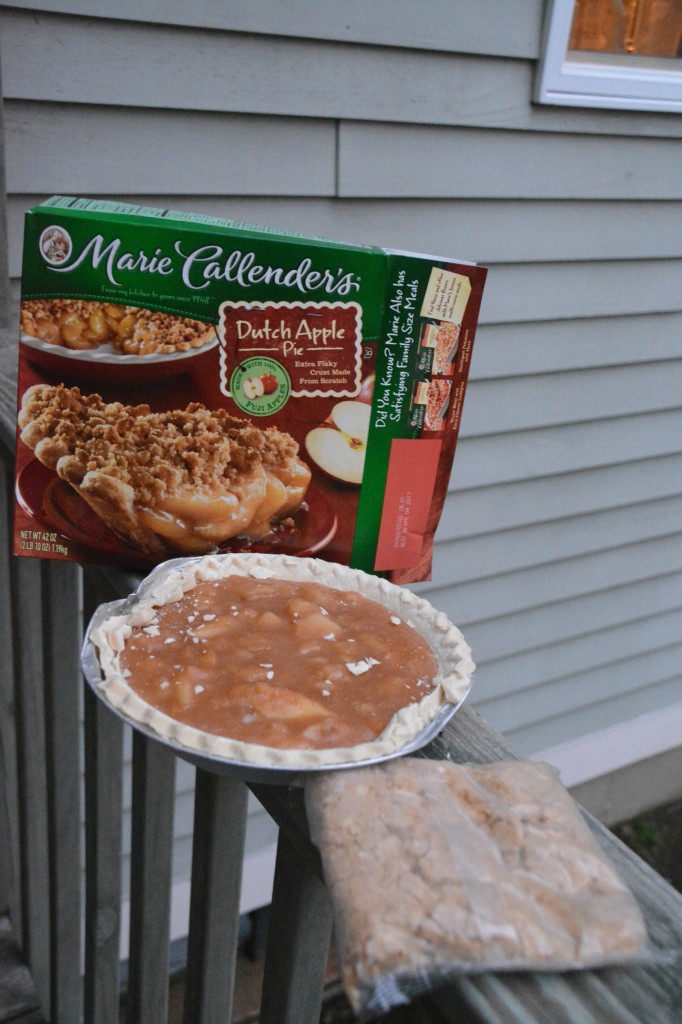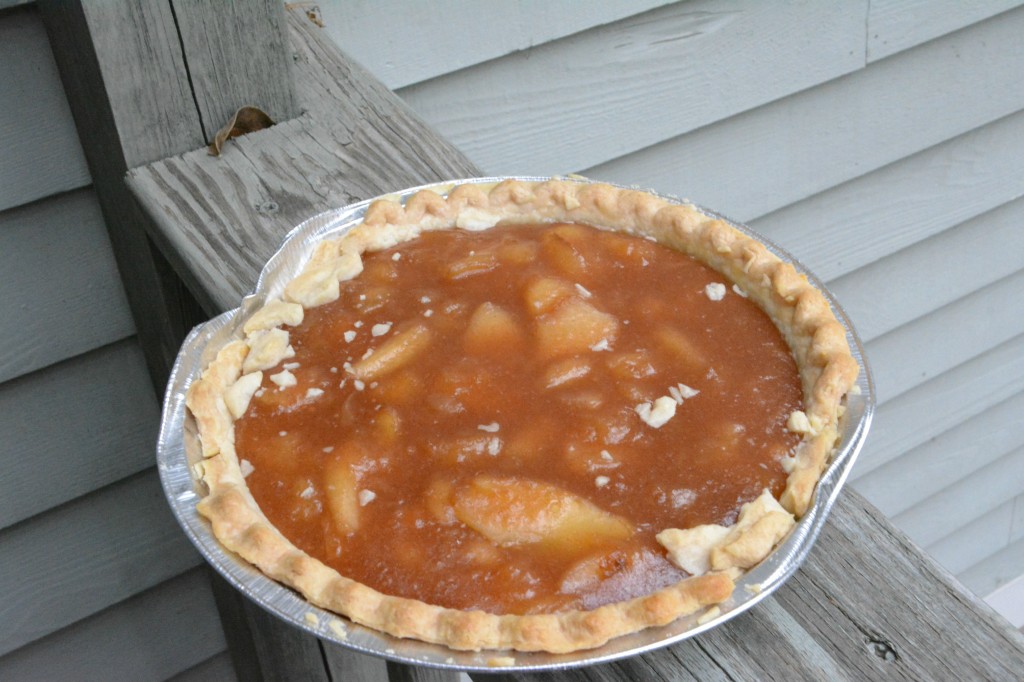 1 package egg noodles ( 16 oz) cooked
3 Tbsp. butter melted
1/2 cup sugar
1 container (8 oz) low fat sour cream
1 container (8 0z) low fat cottage cheese- you can also use a cottage cheese with fruit mixed in
3 eggs
3/4 cup Crushed Corn Flakes
Teaspoon of cinnamon
Reddi-wip®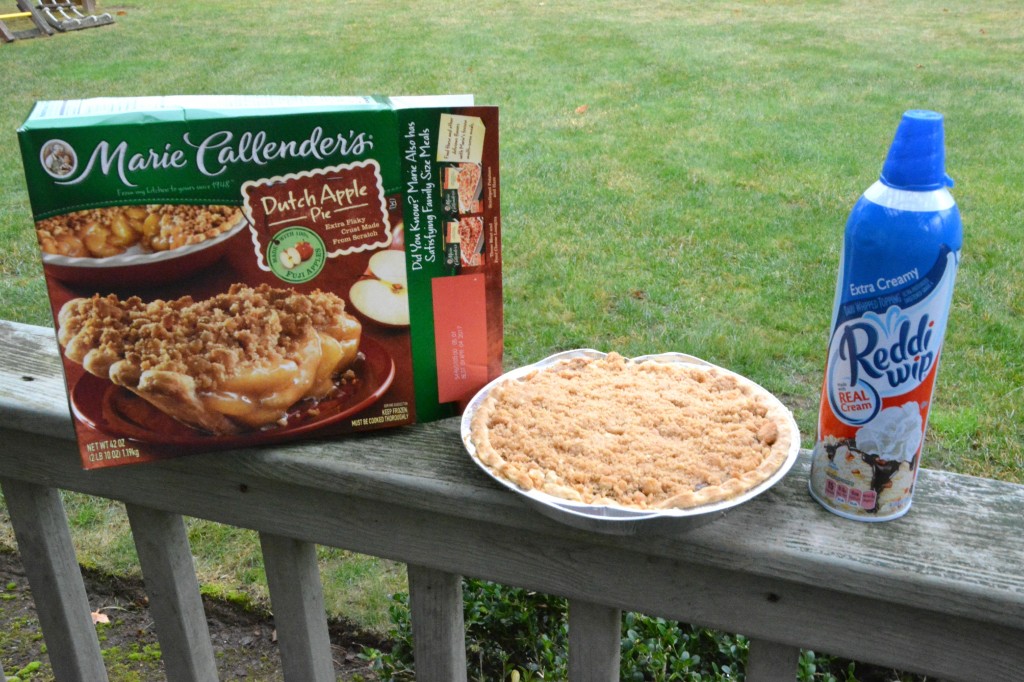 .
Directions:
1. Preheat oven to 375 degrees.  Make Marie Callender's® Dessert Pie- Apple Dutch Flavor according to directions on package.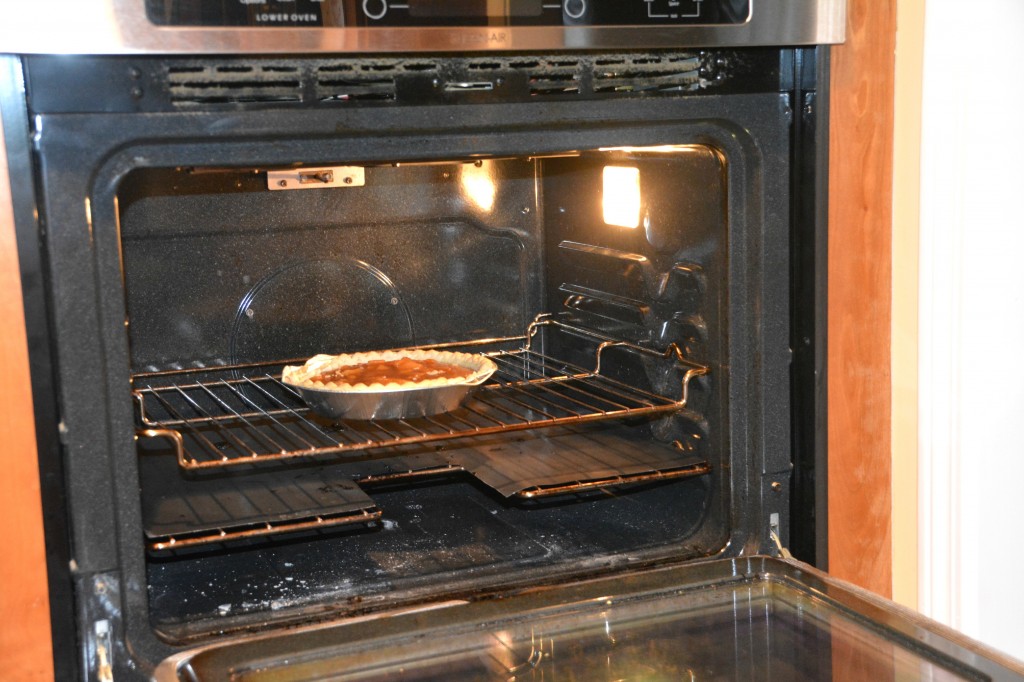 2. Cook egg noodles according to direction on box. Drain pasta and set aside to cool.
3. Combine 1/2 cup sugar, 1 container sour cream, 1 container cottage cheese, eggs, and  butter  in a bowl.
4. Take cake out of oven and cool for 25 minutes. Add about 3 cups of inside of cooked cake to mixture in #2.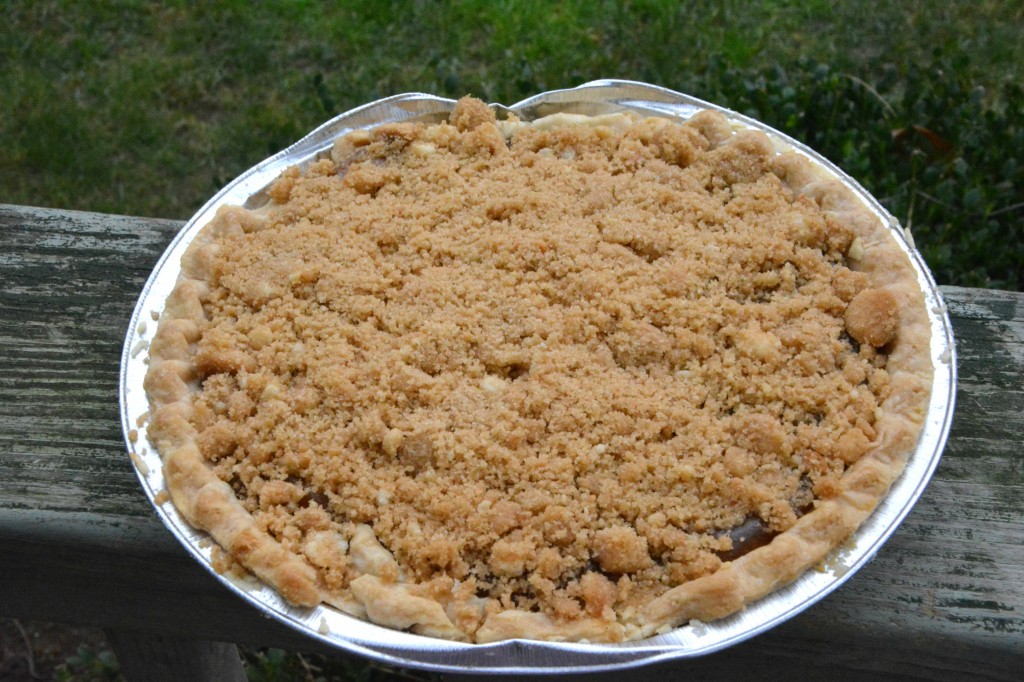 5. Add egg noodles to mixture in #4 and spoon mixture evenly over mixture in #4.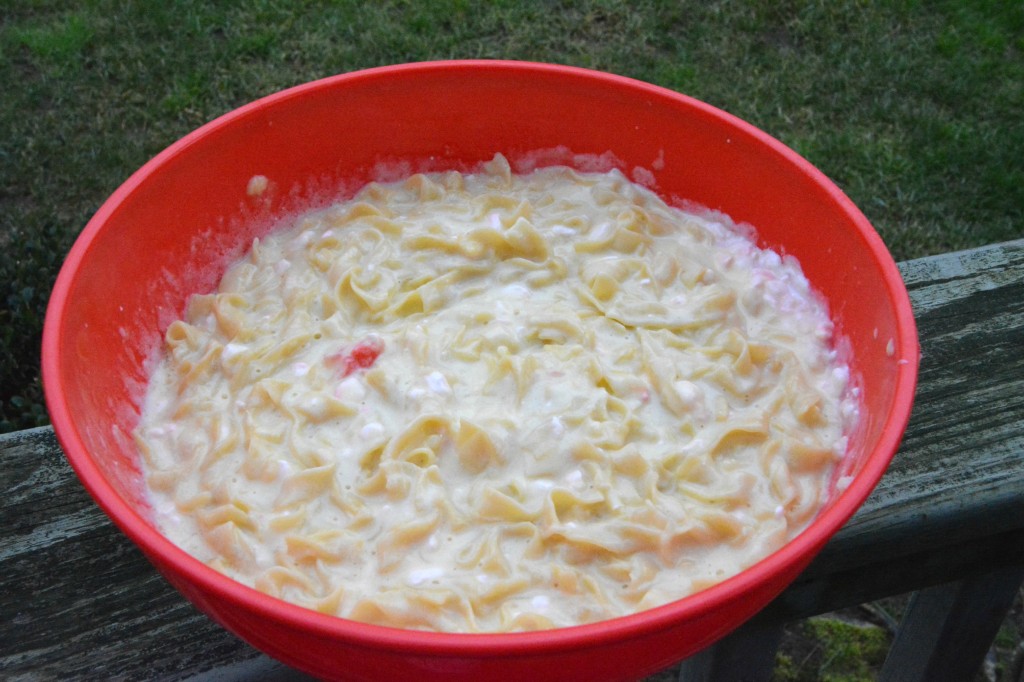 6. Pour #5 into a large pan and sprinkle crushed corn flakes on top with a teaspoon of cinnamon.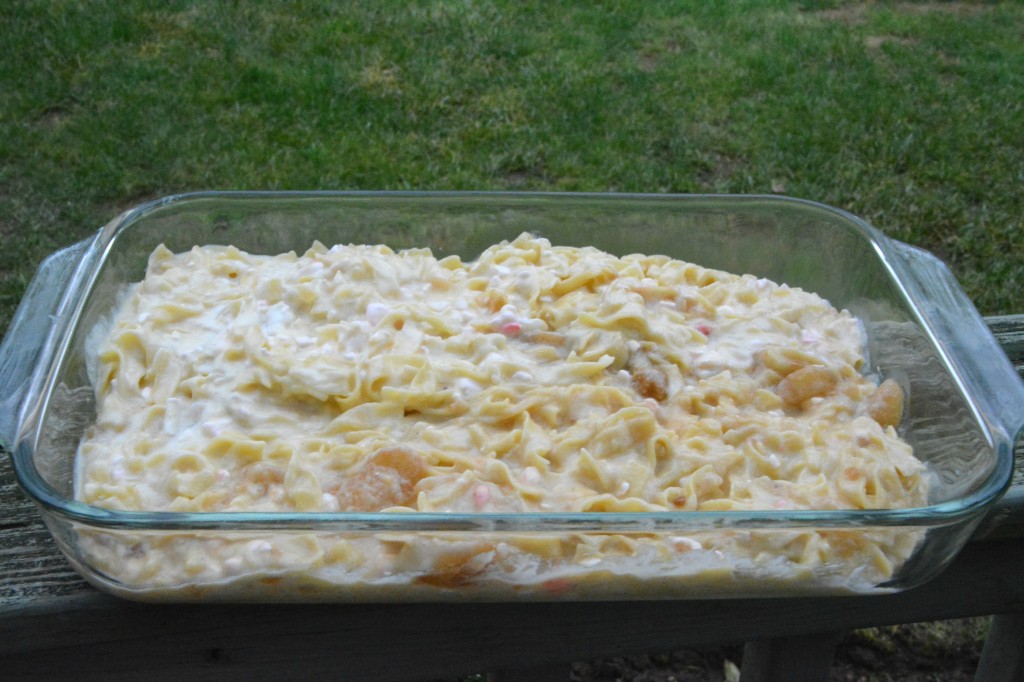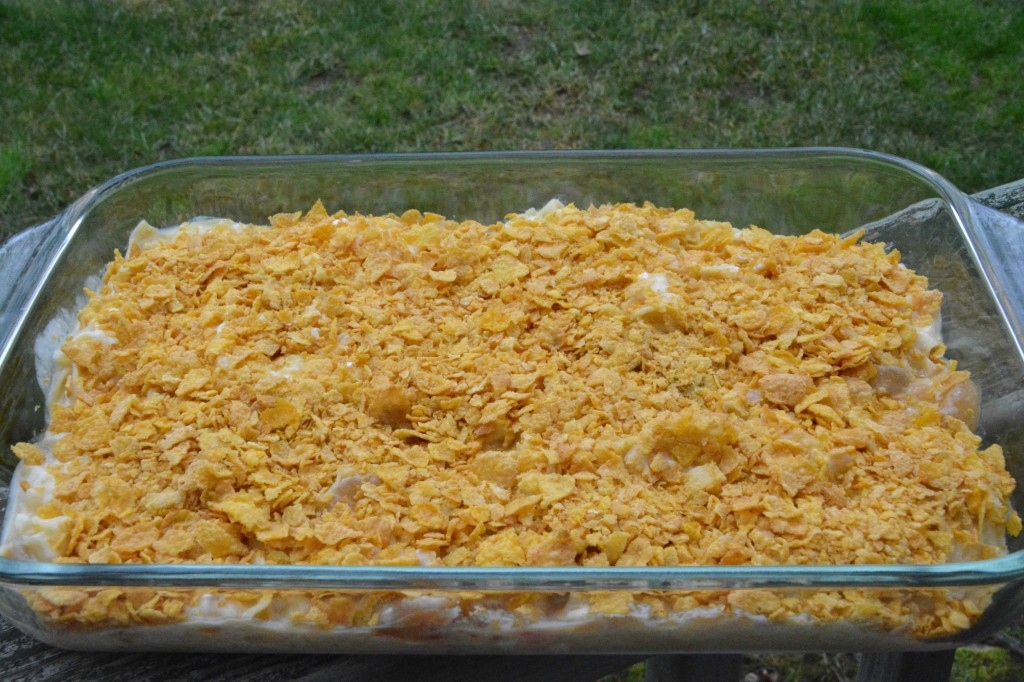 7. Bake 45 minutes, cool for 10 minutes, cut into 10 servings, add 2 TBLS Reddi-wip® to each kugel serving, and ENJOY!!!!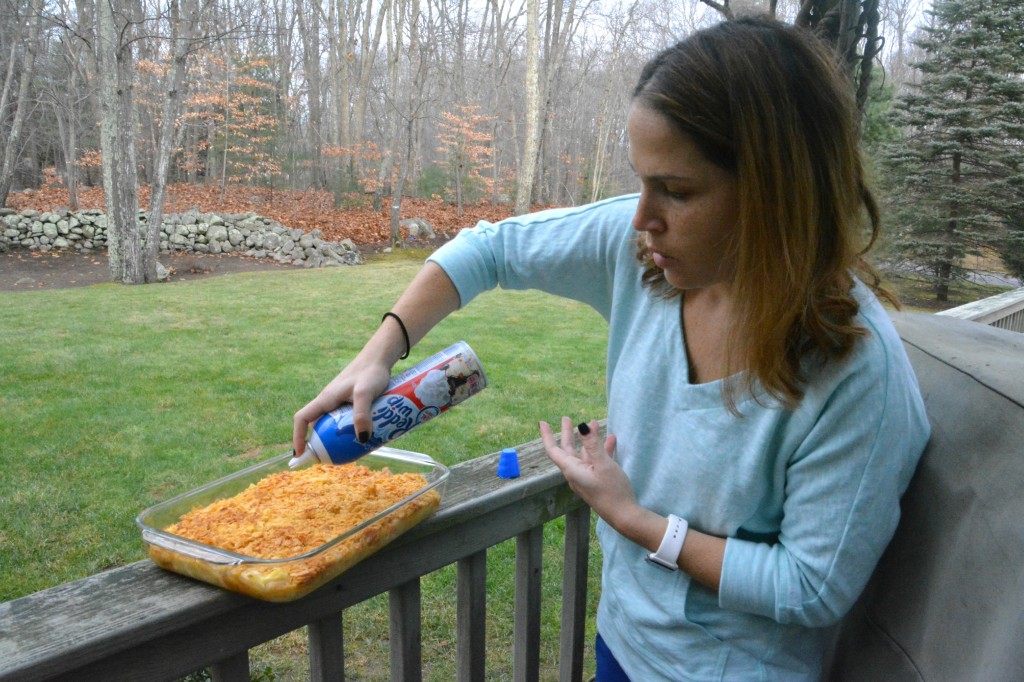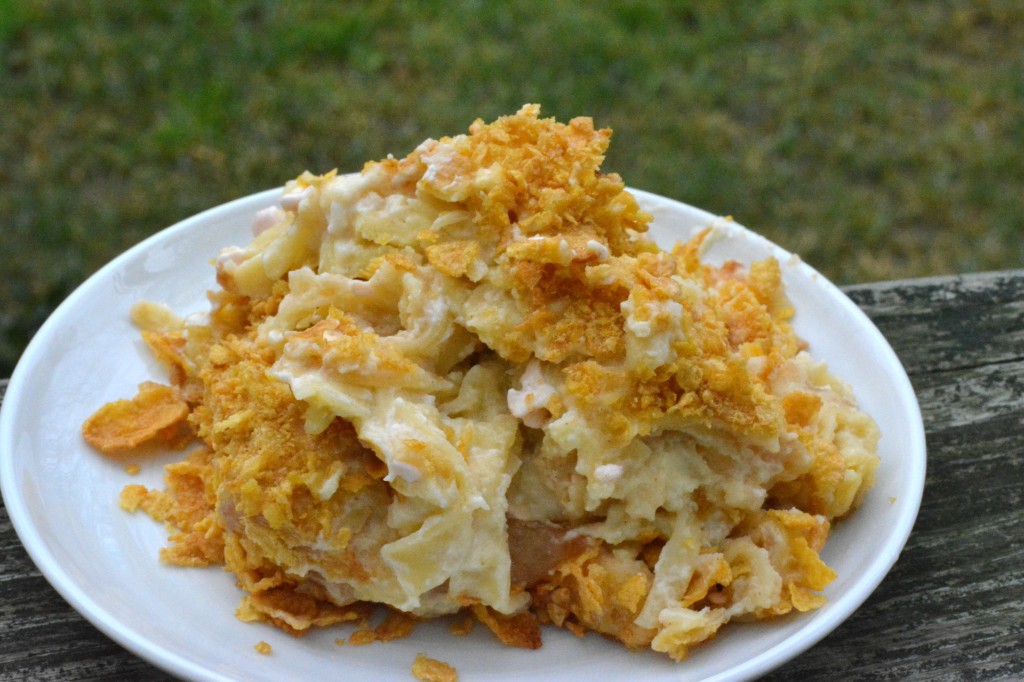 My whole family absolutely loved this kugel and I plan to celebrate by gifting kugels to my neighborhood this year as well. There is nothing better than sharing the joy of pie with your neighbors!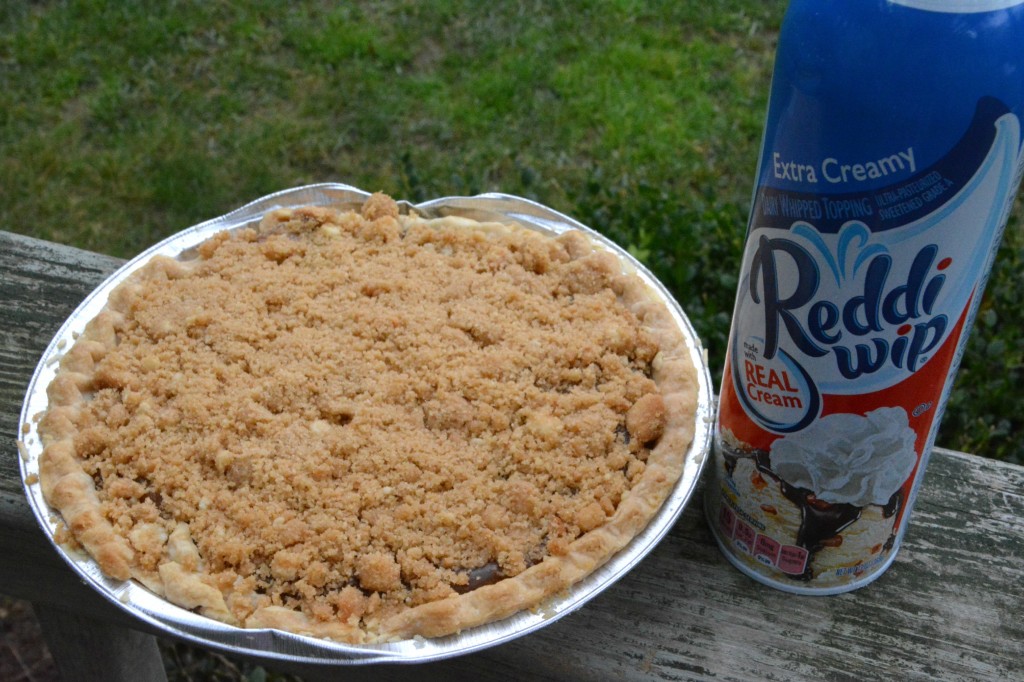 Make sure you stock up on Marie Callender's® Dessert Pies and Reddi-wip to make the holiday season that much better! Check out my >Instagram post and tell me what your favorite pie recipe is?!