*This is a sponsored post. All my opinions are my own and not swayed by outside sources. *
It can be hard for seniors to stay in touch. With technology rapidly outpacing what seniors are used too, this modern era can make it quite difficult for seniors to access all the things we share and take for granted as seen. That's why grandPad is so amazing. It allows seniors to stay in touch with family and with today's modern world.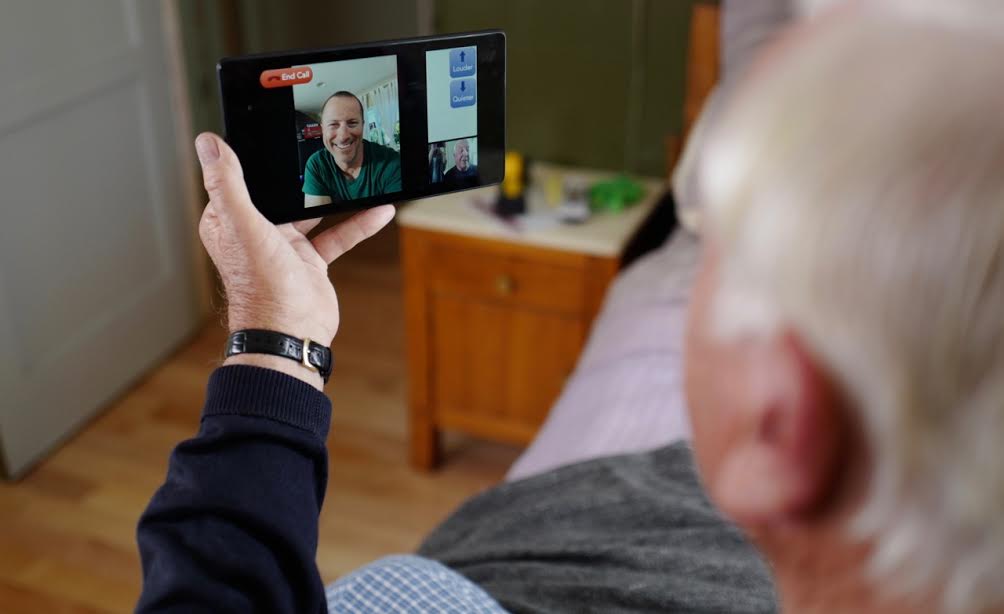 Stay in Touch Without the Stress
Technology can be a stressful thing for seniors. With small screens, multiple steps, and a continually changing tech landscape, the technology that the rest of us use to stay in touch is a mystery for most older folks. The makers of grandPad decided that it didn't have to be that way, so they created a tablet designed specifically for seniors.
grandPad is the first digital tablet and network designed to allow seniors to stay in touch with the core family on a platform specifically designed for seniors. The grandPad tablet pairs with a smartphone or desktop app that all family members can download, and with it, seniors can video chat, check emails from the family in real-time, share photos, play games, make phone calls, and more. It has no buttons, passwords, difficults et-up. or ads. It's just an intuitive, easy-to-use device that makes technology a way for seniors to stay in touch instead of keeping them apart from the world.
Truly Accessible Tech with grandPad
The reason I love grandPad so much is because it does more than allow seniors to stay in touch with the family. It allows them to stay in touch with the world. As we age, it's important to keep challenging ourselves and to make sure we don't allow ourselves to become isolated. Today's technology can make both of these difficult. With grandPad, seniors can stay in touch with family and the world with:
Easy access to photos and videos through the grandPad Companion App, Facebook, or Instagram.
Easy access to contacts for voice and video calls.
Simple voice emails. No typing required!
Personally curated music for the grandPad generation.
Games like solitaire, Hangman, Sudoku, and more.
Stay in Touch with Life with grandPad
I think grandPad is one of the best ideas around. My parents are pretty tech savvy, but I have a few friends whose parents have a difficult time navigating Facebook and the like. Some seniors will just never be tech heads, and with grandPad, that's not a problem. grandPad allows seniors to easily stay in touch with their family, friends, and a changing world, and I love that.
Do you know any seniors who could benefit from the grandPad? What are your thoughts on this tablet?