*I worked with Hershey Park on a hotel and media stay. All my opinions are my own and not swayed by outside sources.*
We visited Hershey Lodge and Hershey Park this summer and had a MARVELOUS time. I would say that our experience at Hershey Park ranks in our top five favorite destinations to visit now. While we are in fall now, do not fear as Hershey Park is STILL OPEN!  During the month of November most of the hours open fall out on a weekend but there are weekday hours starting in December too. It would be the perfect time to visit Hershey Park.

Hayley, Zane, my husband and I had a magnificent time when we visited this past summer. We spent about 12 hours at this park and honestly I wish we had a few more days because we did not cover even half of it. Hershey Park is HUGE which makes it a great family destination for a 3-7 day trip! You can easily spend 3-5 days at this park! Next time we go, I plan to spend a lot more time because we really only saw a bit of it.
When we entered Hershey Park, we immediately saw some of the smaller kiddie rides. Since Zane is not much of an amusement park fan, we stuck to the smaller rides for the first hour or two and he loved it! Even Hayley enjoyed going on the rides with him. His favorite was Bizzy Bees and Frog Hopper. After a certain point, my husband and I split up so I could take Hayley on the bigger rides.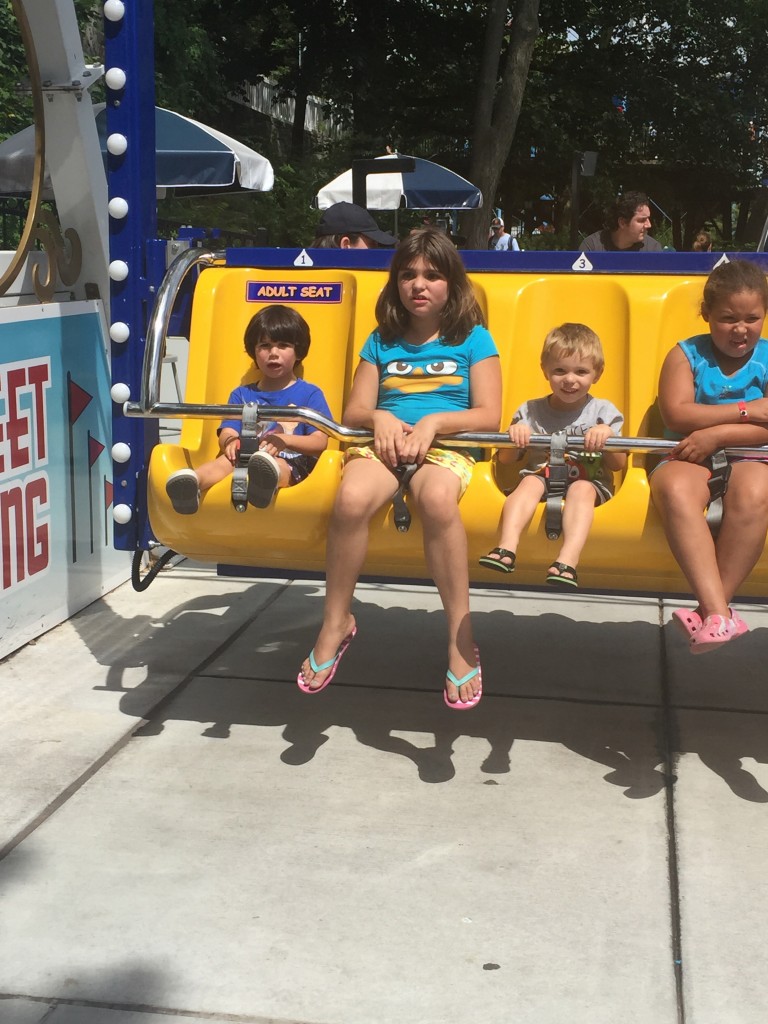 Hayley is at the point where she is really enjoying roller coasters and Hershey was the first time she actually went on her first upside down roller coaster-the sooperdooperlooper. This is an iconic ride at Hershey Park and perfect for those who want an upside down ride but at a beginner speed. Hayley was so proud of herself we needed to get her a shirt to mark this special occasion.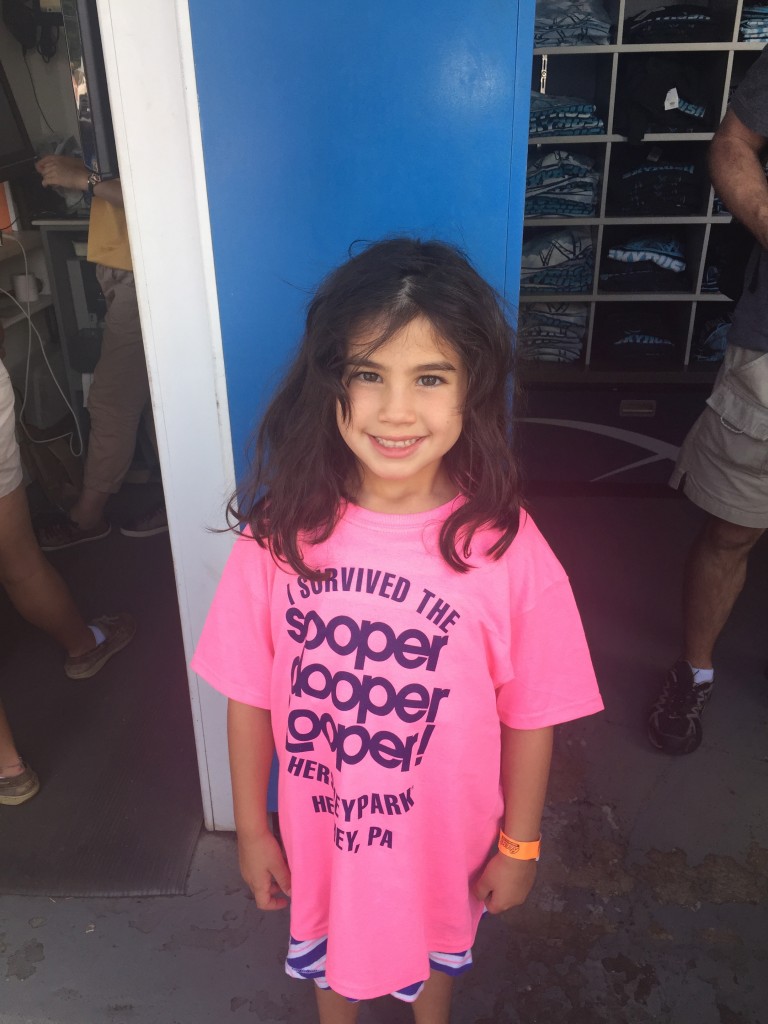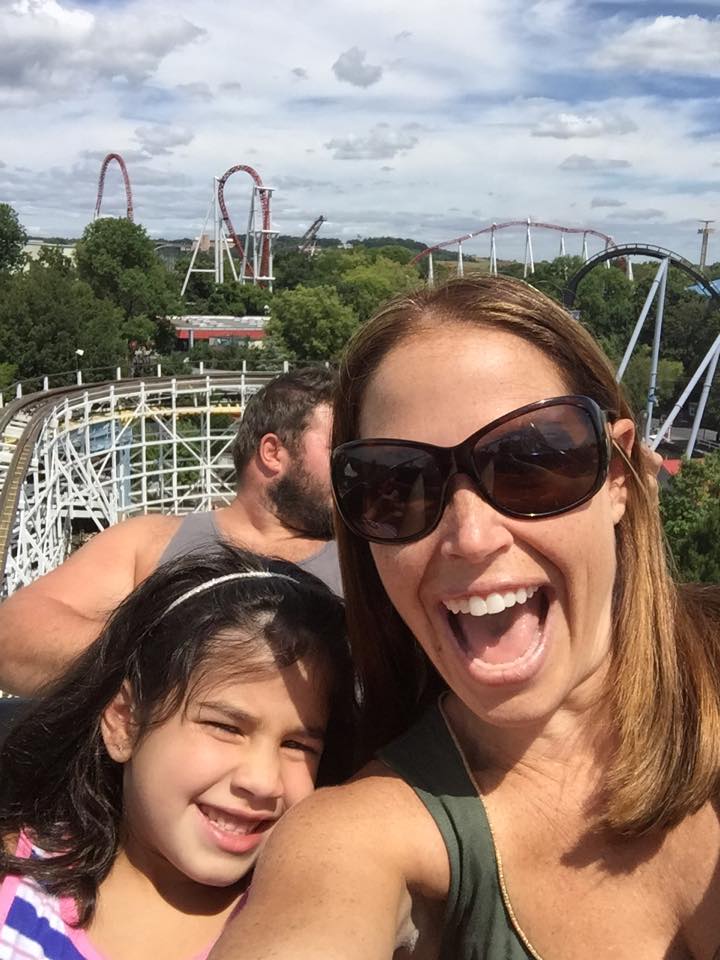 Then we continued on to ride Cocoa Cruiser, Comet, and Laff Trakk. She enjoyed them all, as did I! The day we went there, there were quite a few lines but honestly Hershey Park does a great job of making sure these lines are entertaining. That day they had the Hershey Band playing while we waited so the kids could do some dancing and singing. It was very cute.
After we went on the rides, it was time for Greg and I to take turns going on some of the bigger rides. I absolutely LOVED Sidewinder which takes you on a high incline at rapid speeds upwards and loops you back to the starting point going backwards. This was an AWESOME ride. My husband rode the Skyrush and loved that as well. Honestly all the rides at Hershey Park were top notch. We enjoyed every second of it!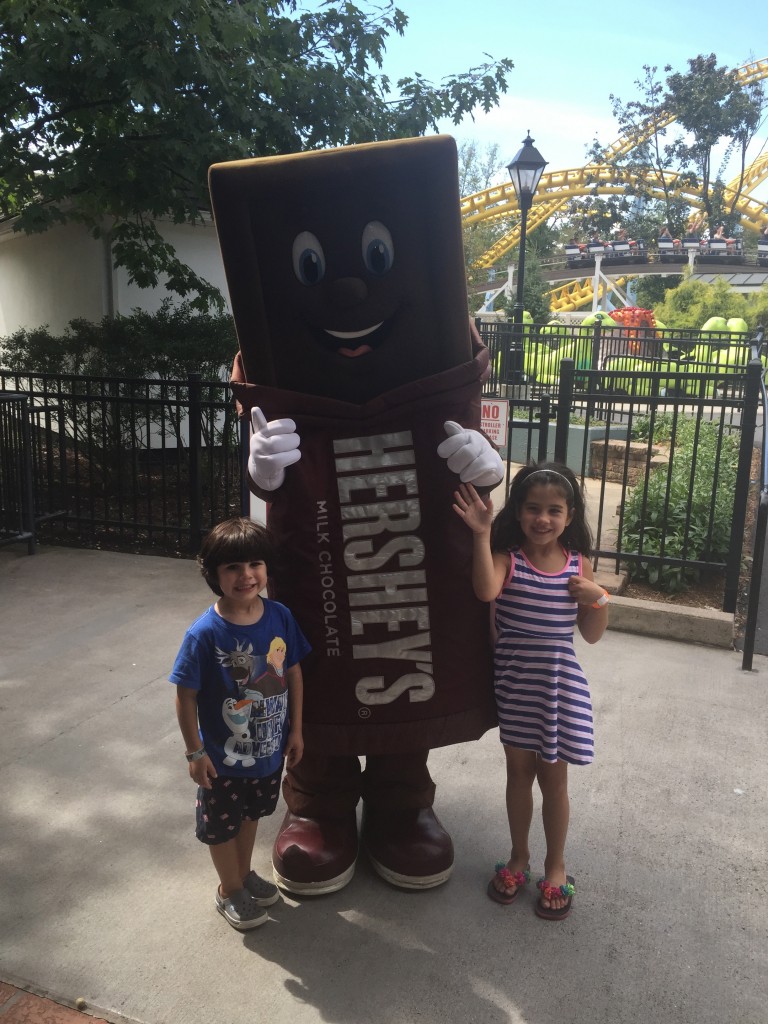 Hershey does a great job of allocating what height can go on each ride. In the beginning you can get your child height and they will give you a band to match you up on what rides they can go on. The bands are based on cute Hershey names like Reese's and Jolly Ranchers.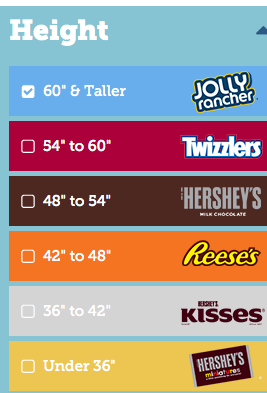 While we did not eat at the park, there is SO many food choices available, and a good selection of healthy treats. I got the make your own frozen yogurt there and it was awesome. We also made our own Smores at night which was a lot of fun!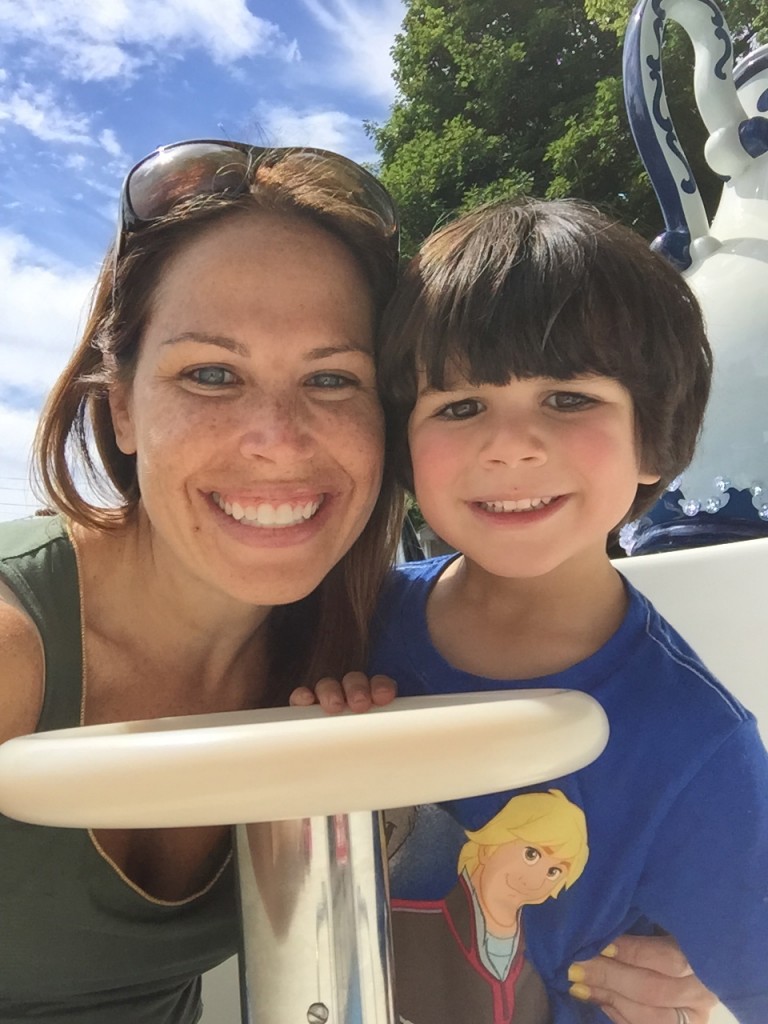 Be sure to visit Hershey Park today! It will be one of your most memorable family vacations. They even have four roller coasters open throughout the end of December so book today: Laff Trakk, Cocoa Cruiser, Wildcat and SooperdooperLooper!