*I received this product for review. All opinions are my own and not swayed by outside sources. *
One of my favorite looking cars is the Range Rover. I love all the bells and whistles with this SUV and now I can let my kids enjoy a pint-size version for themselves. One of the world's hottest luxury sport vehicles is now pint-size — as in fit for a 2-year-old! Toymaker Feber is known for bringing grown-up dreams to kids with their sleek sports cars and SUVs that define the WOW factor.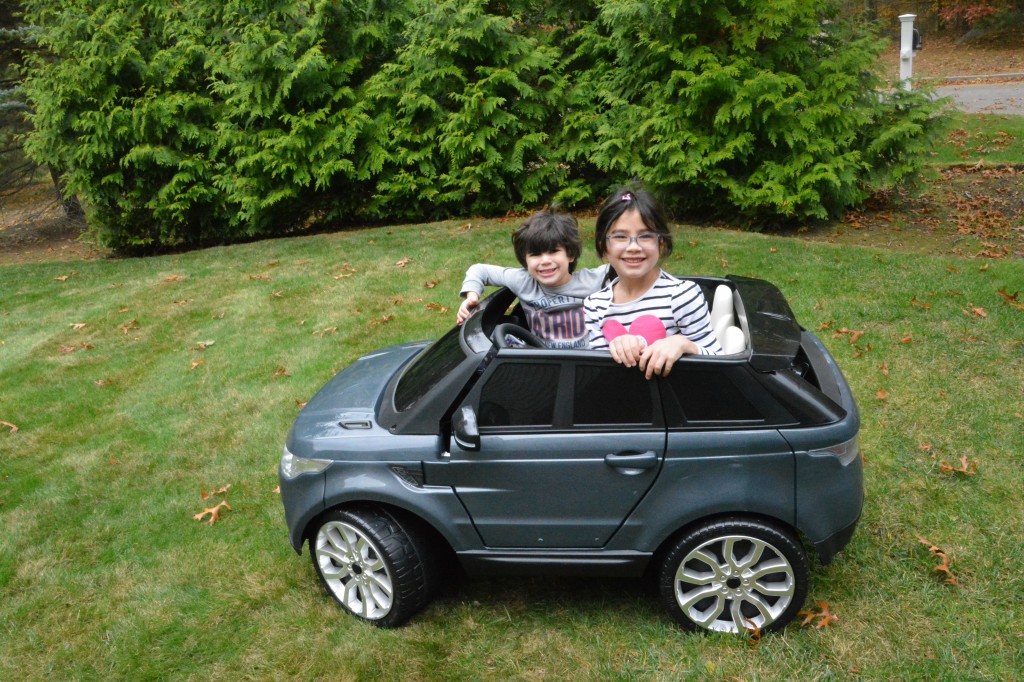 When we received the Avigo Range Rover Sport 12V, we set it up. I will admit set up takes about an hour but it is so worth it in the long run! Once it is set up, you never have to do anything else again but charge the battery. The instructions were very easy and with my husband working solo on it, he had it set up without any issues whatsoever.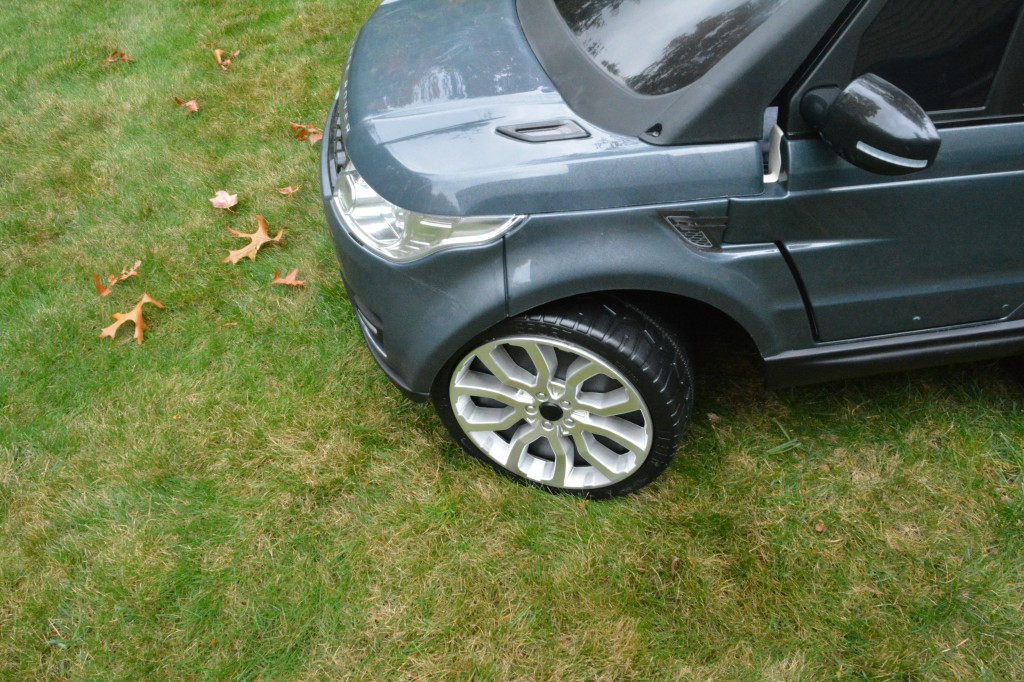 Once set up, the kids wanted to ride it around the neighborhood. It works on hard surfaces and grass, although they prefer hard surfaces since it goes "faster" in their opinion. The total speed goes up to 4.5 mph. The Range Rover has two seats and can fit 2 kids with the net weight of 132 lbs. Zane and Hayley both take it for a ride and have a blast with it. I have even taken Taylor around the block and she is smiling ear to ear.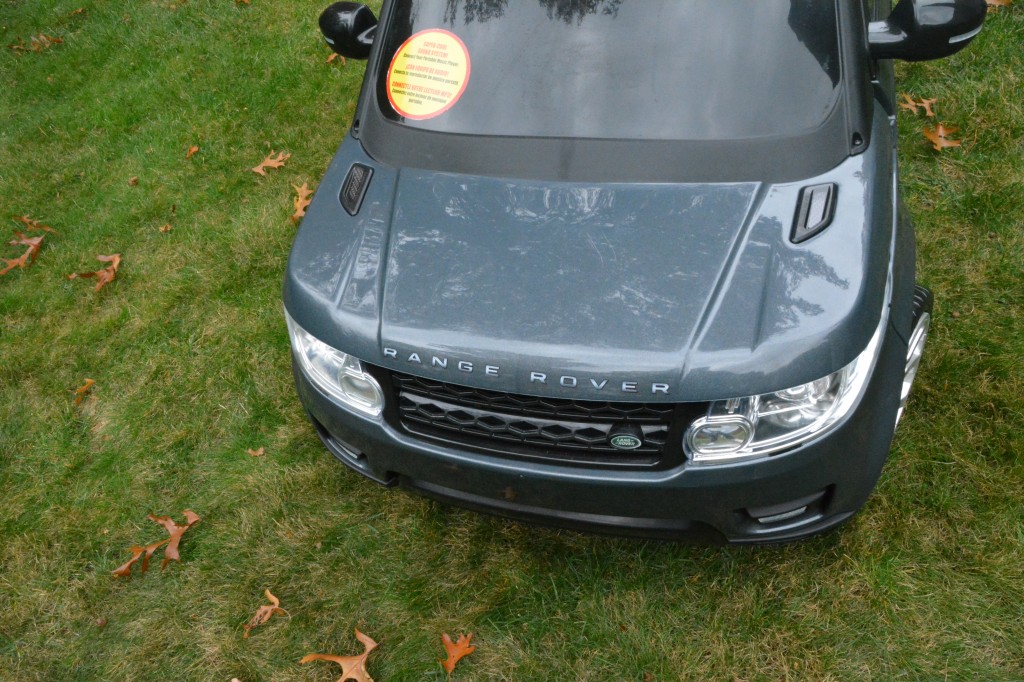 My kids love to ride it forwards, but it is readily able to be ridden backwards as well with the simple flip of the lever. They love all the fun sounds that the Avigo Range Rover Sport 12V emits. With working start, engine and horn buttons, the fun sounds are exactly like mom and dad taking the bigger version of the car for a ride.  Once the kids press down on the foot petal accelerator, they are on their way to some driving fun.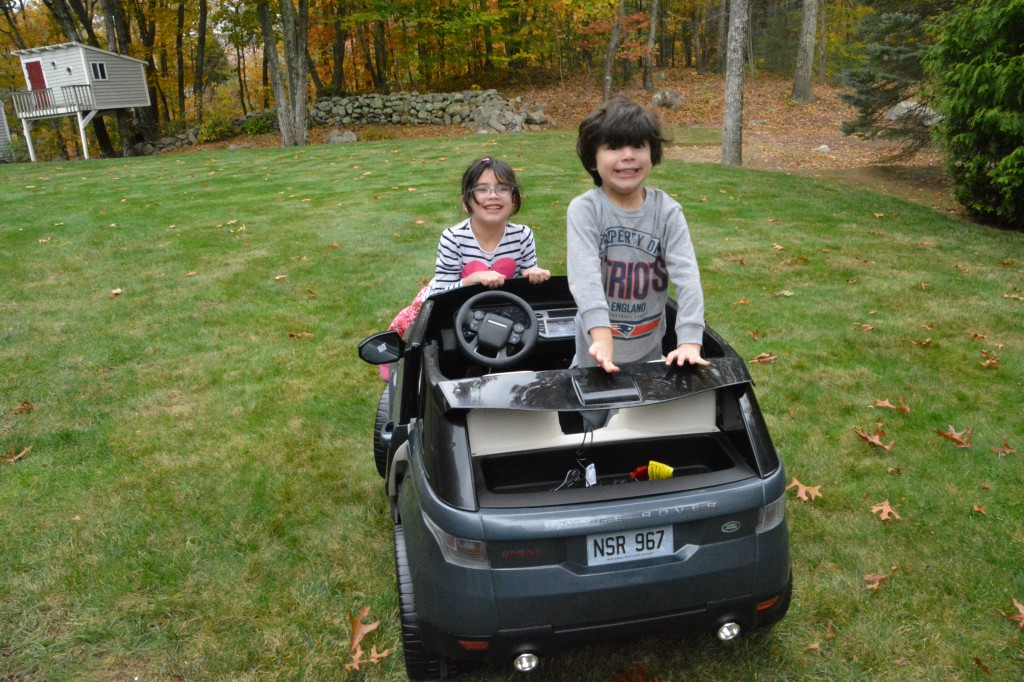 Another great feature is the SUV has a speaker jack that can connect a portable music player to the vehicle's sound system (portable music player and connector cable not included). Your kids can pump their won music into the SUV while driving around. We have not experimented with this yet but it seems awesome!
This SUV is simply amazing and would make a great gift for the holiday season! It drives so nicely and the kids have an absolute blast every time they play with it. The two-seat Range Rover Sport 12V ($399.99) is sold exclusively at Toys R Us stores and online starting this month. It comes in white, grey, and sleek black. Be sure to check out the Avigo Range Rover Sport 12V today at Toys R Us! This would make an unbelievable gift for the holiday season!