*I work with Stride Rite on reviews. All my opinions are my own and not swayed by outside sources. *
With the fall upon us, one of the most important things is to make sure my kids feet are covered with supportive shoes. Fall is the time when they run outside a lot, trick or treat, and have fun with their friends. With all these activities, it is a must to have shoes that support their little toes. One of my favorite shoes brands is Stride Rite since they are an incredibly reputable business that has been supporting kids feet for years upon years!
First, we received the Stride Rite Terry Made 2 Play Shoe! The Made 2 Play Shoes are meant for kids to have fun in and mess around, since they are machine washable. No matter if they spill ice cream on them or get stuck in the mud with them on, just throw them in the washing machine and they are like brand new! This is a tremendous help with kids who just like to make messes!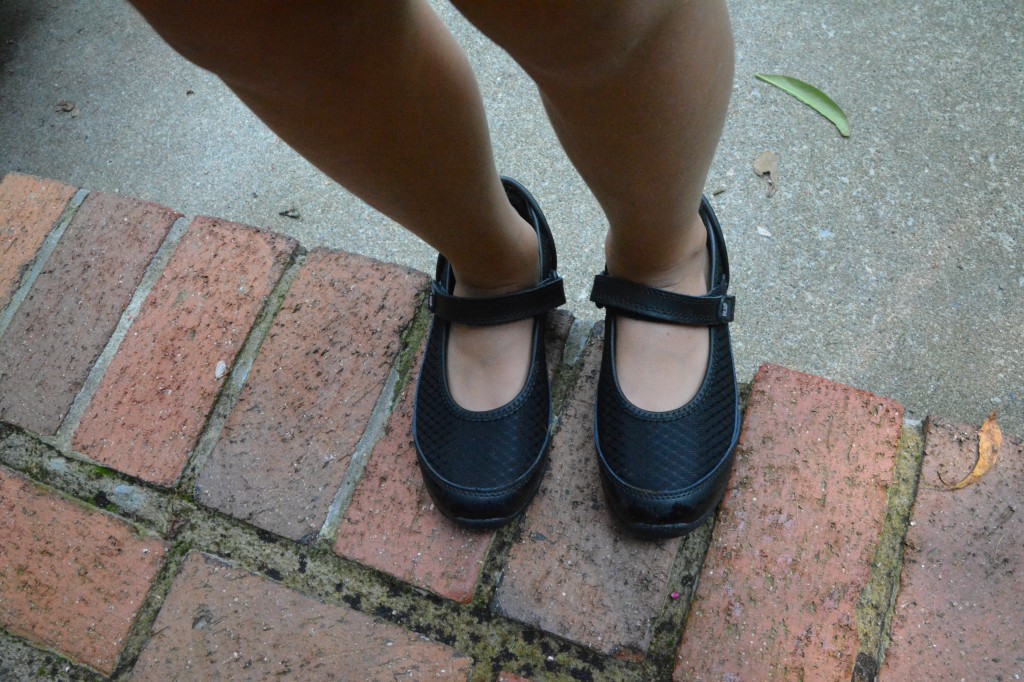 This terry made shoe features comfy memory foam, an adjustable strap, and an anti-stink lining. It is sharp looking shoe and one she can dress up or down depending on her outfit. It is very easy for her to put this shoe on and once on, it stays on!
Next, she received the Mary Jane Haylie shoe.  Of course, Hayley needed a shoe named after her! This shoe is adorable with the all pink glimmering design and matching flower attached to the buckle. Hayley has a very sparkling personality so this shoe matches her! With all the glimmering and shine, this will be the shoe for the fall!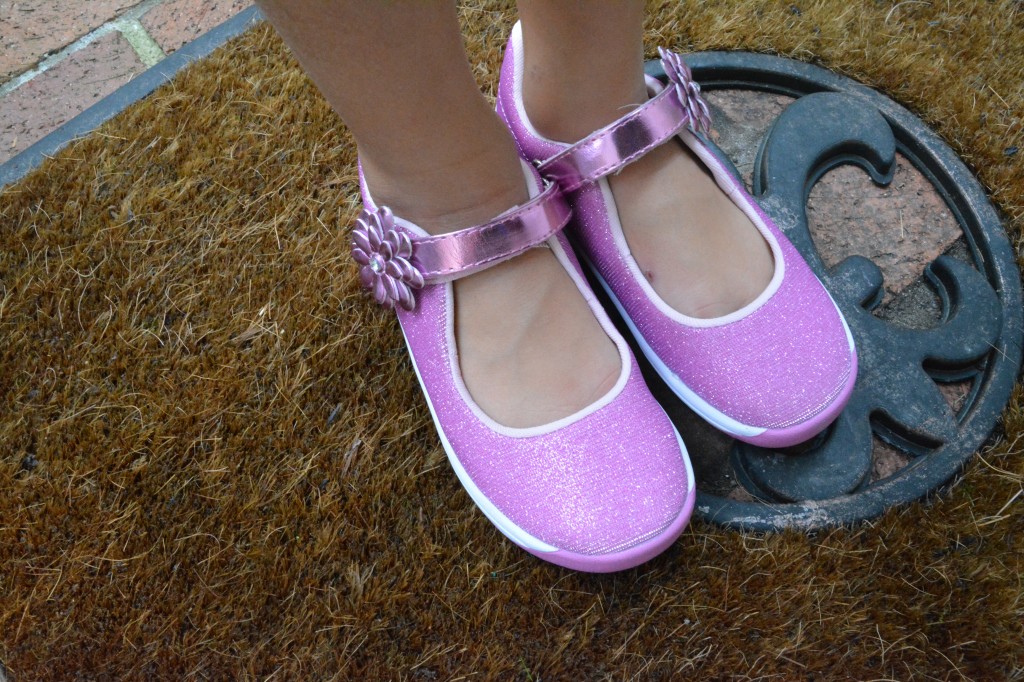 This Mary Jane shoe is covered in sequins with an easy hook-and-loop closure that provides easy on/off wear and a secure fit. This is one of Hayley's favorite shoes, and it has nothing to do with the name. It is a quite adorable shoe that just about goes with everything.
Zane received the Made 2 Play Jake Sneaker which is also from the Made 2 Play line. Again, this sneaker can be put through the ringer and it is completely washable. This is good for my very messy 4 year old!
Zane is readily able to put this sneaker on without any assistance from me. Once it is on, it is extremely comfortable because of the memory foam lining. It also features anti-stink lining which keeps this sneaker smelling fresh. Zane gives me a lot of problems with wearing shoes but this is one once on, he does not like to take off.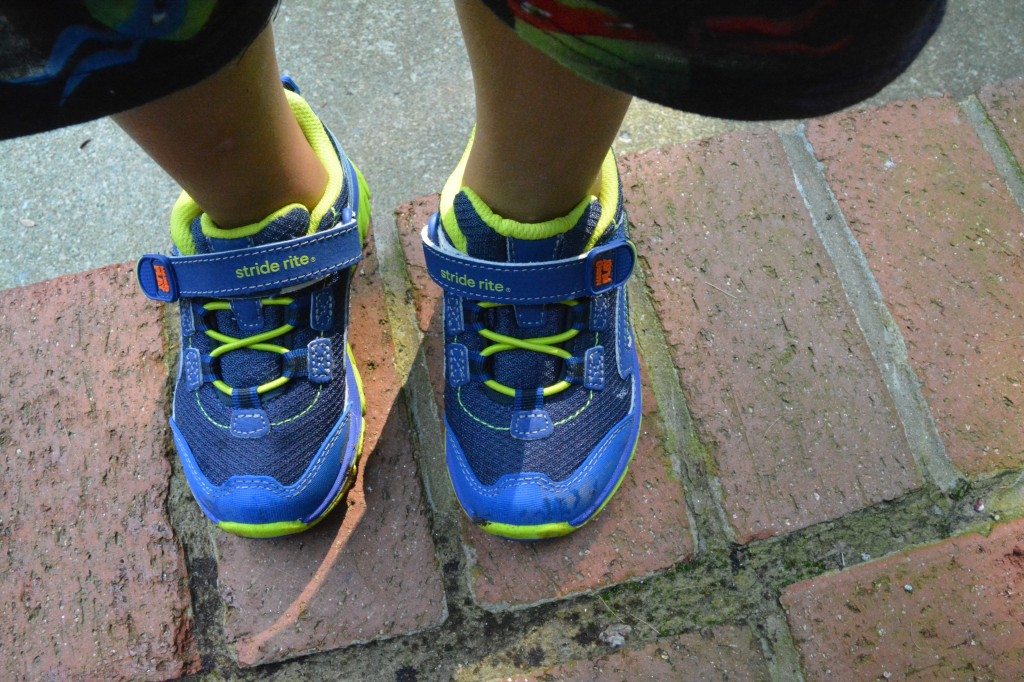 Hayley also received a girl version of this sneaker which she wears to gym class every day! It is such a cute shoe with so many great features!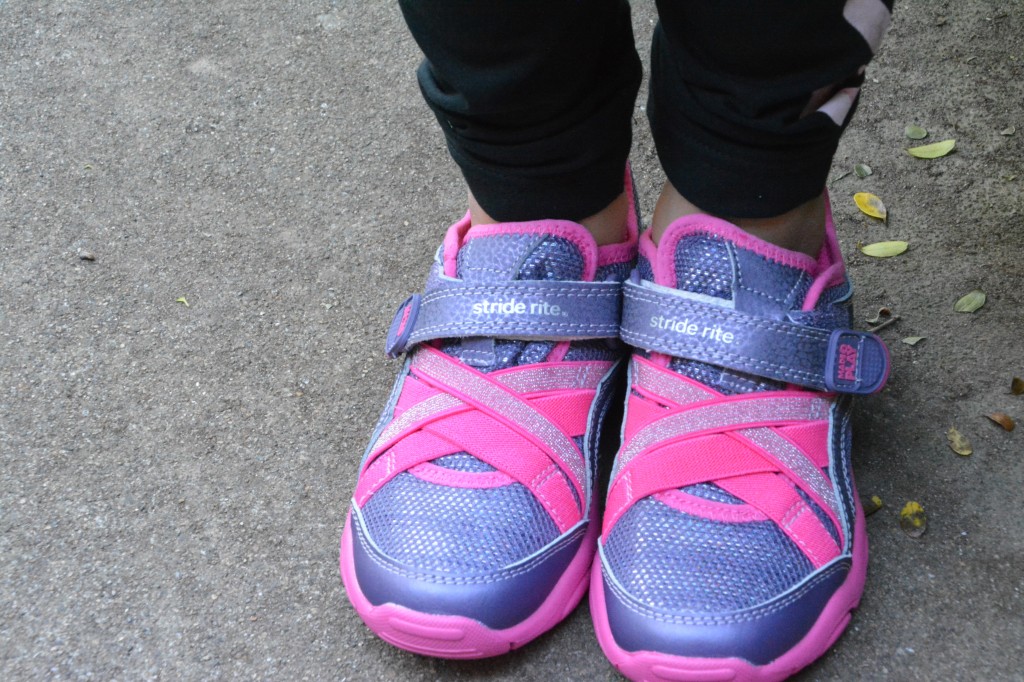 Be sure to check out Stride Rite this fall season and put some bling into your kids steps!