*I received this juicer for review. All my opinions are my own and not swayed by outside sources. *
I'm a big fan of juicing, but not just any juicing. I like cold press slow juicing, and the Juicepresso does the job better than anything else I've tried. Using the Juicepresso, I get all of the juice, all of the nutrients, and all of the health benefits. AND I get it easily. With three kids and a dental practice, I need all the easy I can get!
Juicing and More with Juicepresso
I'm busy. Super busy, in fact. So I need to get my nutrition on the go when I can. The Juicepresso juices in a gentle way that gets out all the juice, nutrients, and enzymes, and the juice lasts for 72 hours. Which means I can juice up three days in advance to make my life easier. That's perfect for me, because I love to start my day off with a big glass of my favorite juice blend.
What Makes Juicepresso Different
To begin with, Juicepresso uses a cold press, slow juicing method. Most juicers use a fast blade and grinder to get the job done. This creates friction and heat which actually decreases the health benefits of the juice you're working so hard to get! the cold press, slow juicing action of Juicepresso gently squeezes the juice out of your fruits and vegetables, which retains all the vitamins, enzymes, and nutrients without degrading them.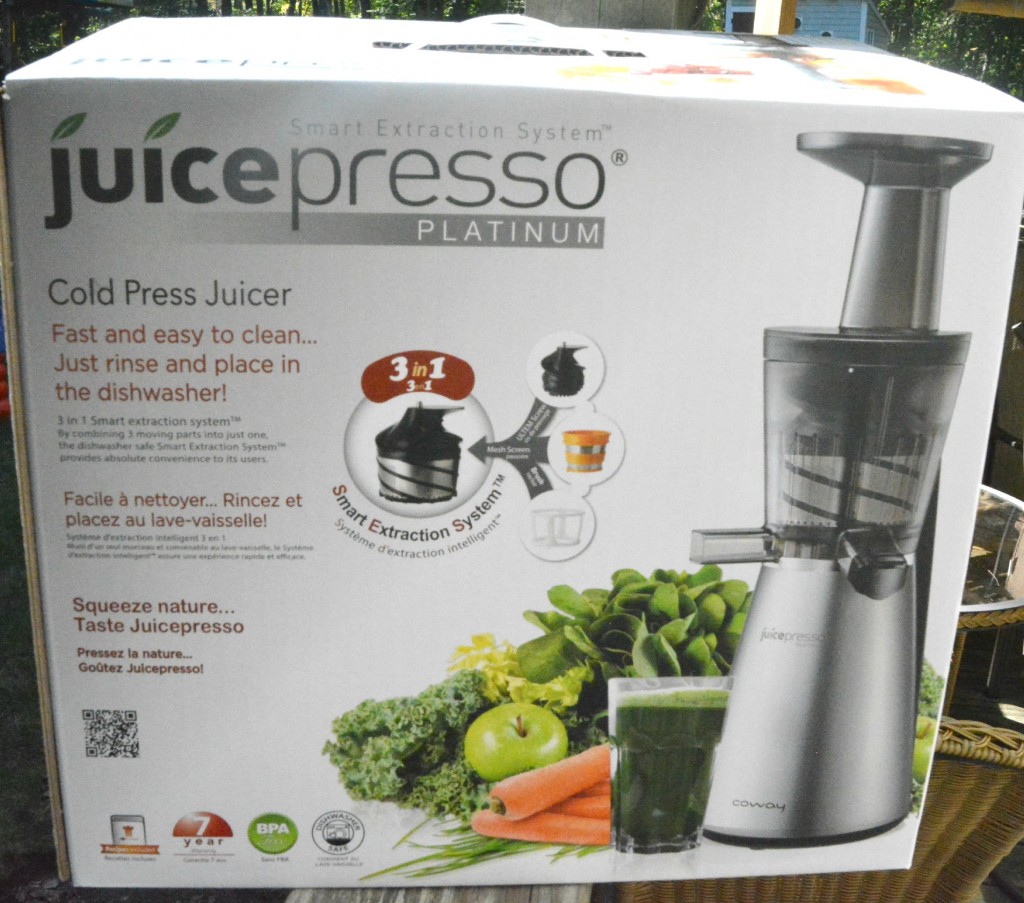 You'll also get more juice with Juicepresso. I noticed this immediately. Have you ever looked at what's left over after you juice? All that pulp is generally quite wet. Well, all that wetness is actually left over juice. Because this juicer does the job slowly, more of the juice gets into your glass instead of wasted.
Another feature of the Juicepresso that I love is its low maintenance and the fact that it's smaller than other juicers. These are my two big griped with most juicers. I don't want a ginormous contraption cluttering up my kitchen, and I don't want something has to be mucked with. I just want it to work. That's what this machine does.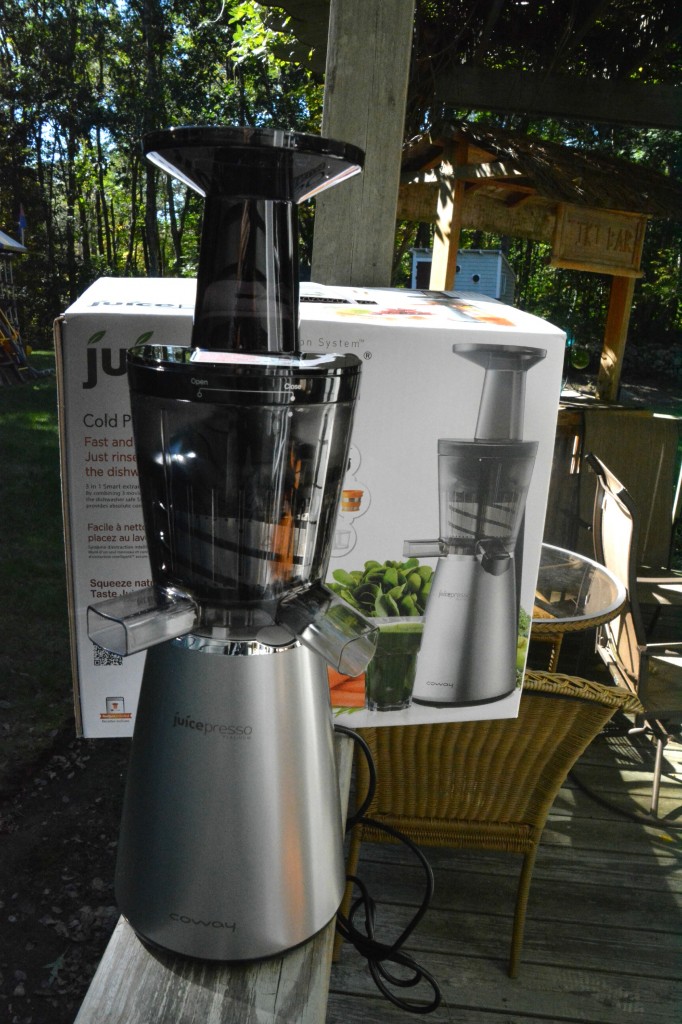 And last, but most certainly not least is that the Juicepresso is versatile. Remember when I said I hated something that cluttered up my kitchen? Of course you do, it's only one paragraph up. Well, I'm all about a tidy kitchen. In addition to being a fantastic juicer, you can also use the Juicepresso to make smooth soups, baby food, and even pancake batter. So I have one item in my kitchen that can do several things. Boom!
My Juicepresso Power Cocktail
I absolutely love to juice. It's so good for me. I decided to make my favorite power mix with the Juicepresso and see just how well it worked. What I got was what caused me to be so excited about this juicer in everything you just read. My cocktail tasted better, and I got more of it. I'm hoping that juicing with the Juicepresso also leaves me feeling better since I'll be getting more vitamins and enzymes in my diet.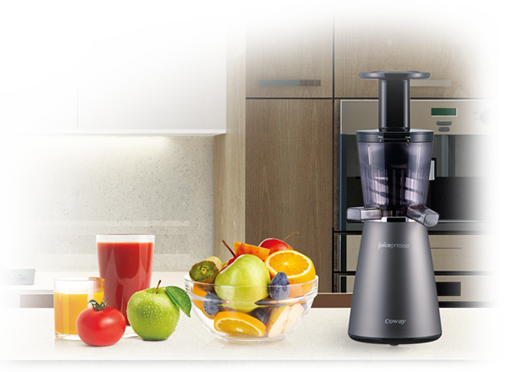 The Juicepresso – The Uber Juicer
I rarely use the word uber, but in this case it's warranted. The Juicepresso is an absolutely amazing machine. It does the job better than my other juicer, it's smaller, and it's multifunctional. You can't beat that! I love the Juicepresso, and I think you will, too. Check it out!