*I work with I See Me on reviews. All my opinions are my own and not swayed by outside sources.*

I absolutely LOVE I See Me! We have been getting their personalized books for years and my kids just love seeing their names in the stories. Do you know though that I See Me! makes a lot more than personalized books. They make personalized puzzles, ornaments, coloring books, growth charts, music and much more!
I See Me! also makes ADORABLE personalized lunch boxes for school. Hayley and Zane each received one and they are AWESOME! So many times we buy a lunch box that ultimately breaks after a month or two of use. However with I See Me!, you are getting a quality product that will last. The lunch box is big to fit any kids lunch and can be personalized for your child's name.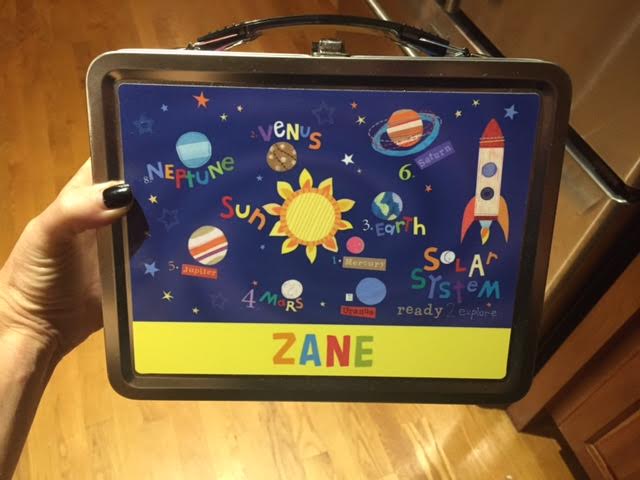 They have many different themed lunch boxes including butterflies, dreamy day, ballerinas, outer space, cars, in the garden, and more! Each one of their lunch boxes features your child's name on multiple sides. On the inside lid, there's a chalkboard where you can write a personalized note to your child each morning!
Zane and Hayley love their lunch box and get compliments on the all the time. They are perfectly safe for storing food, and their lunch boxes are made of tin and contain no lead. They're also great for storing toys and other treasures!
Be sure to check out I See Me! for their back to school lunch boxes today!