*This shop has been compensated by Collective Bias, Inc. and its advertiser. All opinions are mine alone. #BringingInnovation #CollectiveBias *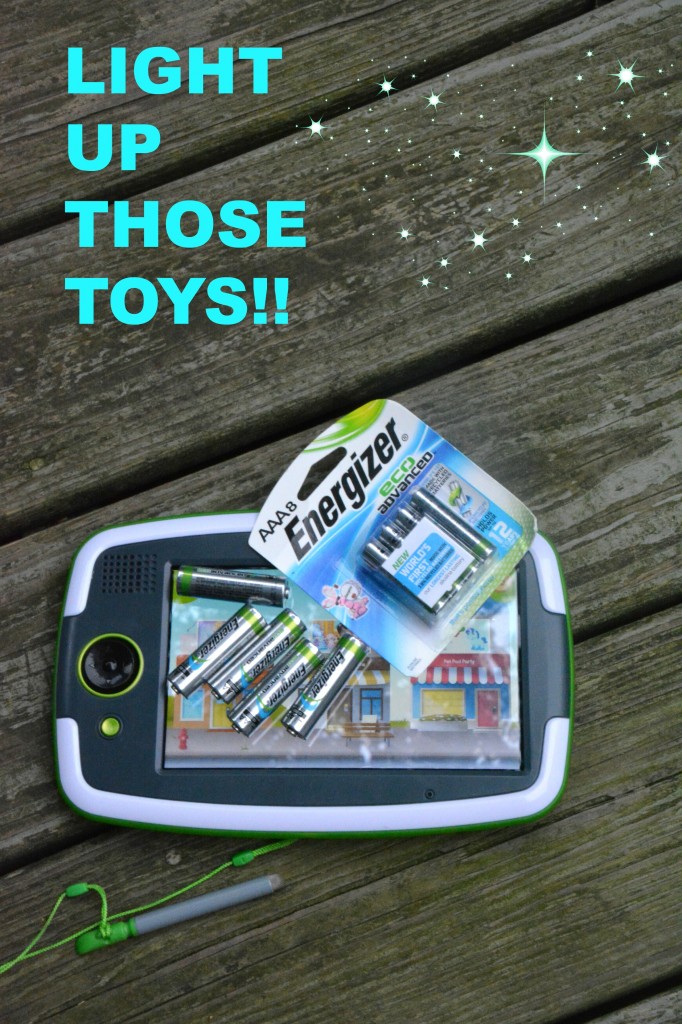 I am going to tell you what I am the most guilty of as long as you keep it a secret between you and I. I am totally guilty of throwing away toys from one child to the next. We have SO many battery operated toys around here (specifically baby toys) that lose their power and we toss them. I am pretty sure they sit in a landfill, which I admit is horrible for the environment. Sure I donate a ton too but if it broke or shall I see I "think" broke, I toss it. Now though, I can recycle my toys from one child to the next with the help of Energizer® EcoAdvanced™ Batteries.
I was just about to toss all the toys until I found out about the brand NEW Energizer® EcoAdvanced™ Batteries, which will ultimately light them up again.
To make it easy for all moms and dads out there, I decided to create a little tutorial on how you can use your baby toys from one generation down to the next.
LIGHT UP THOSE TOYS AGAIN
1. Collect and store all the baby toys once your infant is done with them. Whether you think you will use them again or not, keep them. If you decide in the future that there will be no more children, donate to a local shelter or to kids in need of toys.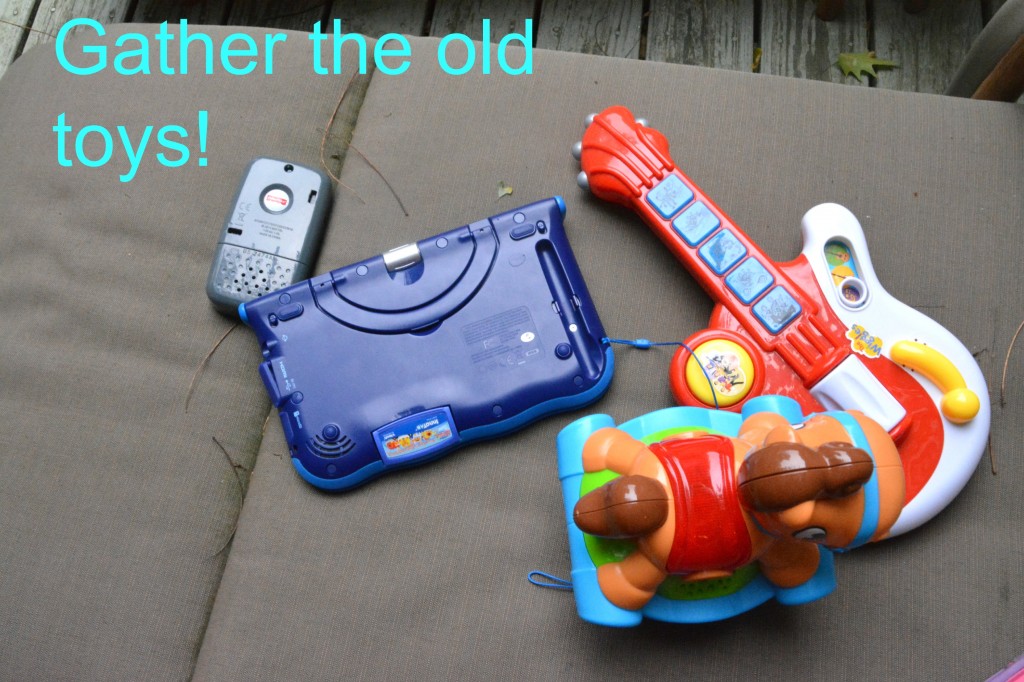 2. Take out all old batteries when you are ready to store them and tape the back of the toy shut so no dust gets in.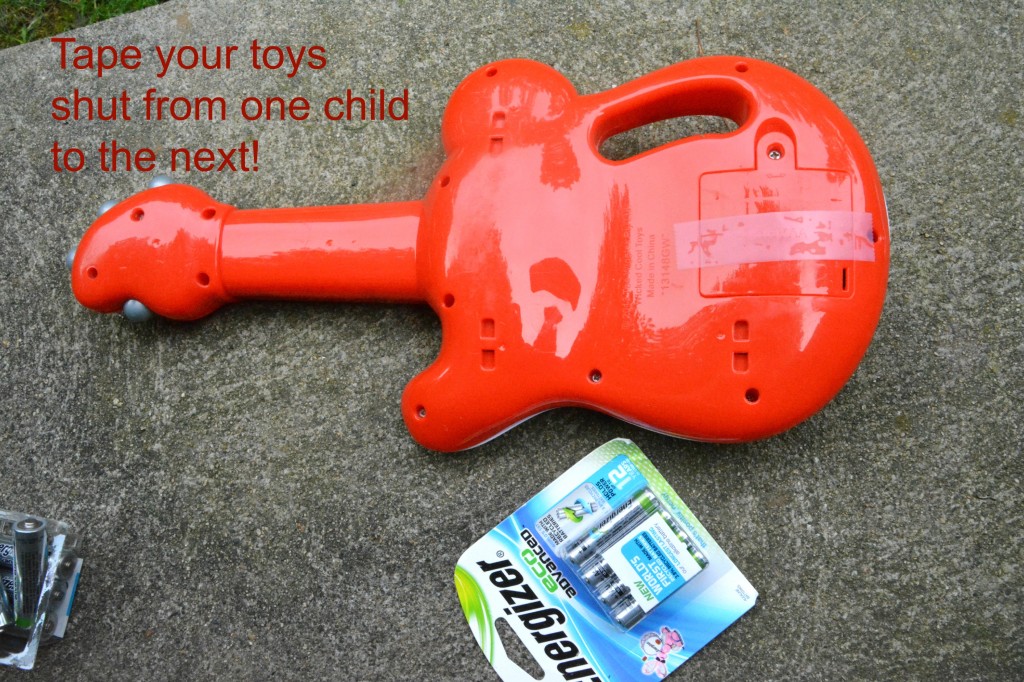 3. When you have another baby take out those toys again so you can light them up again.
4. Remove the tape you had on the package, and replace the batteries with the brand new Energizer EcoAdvanced Batteries.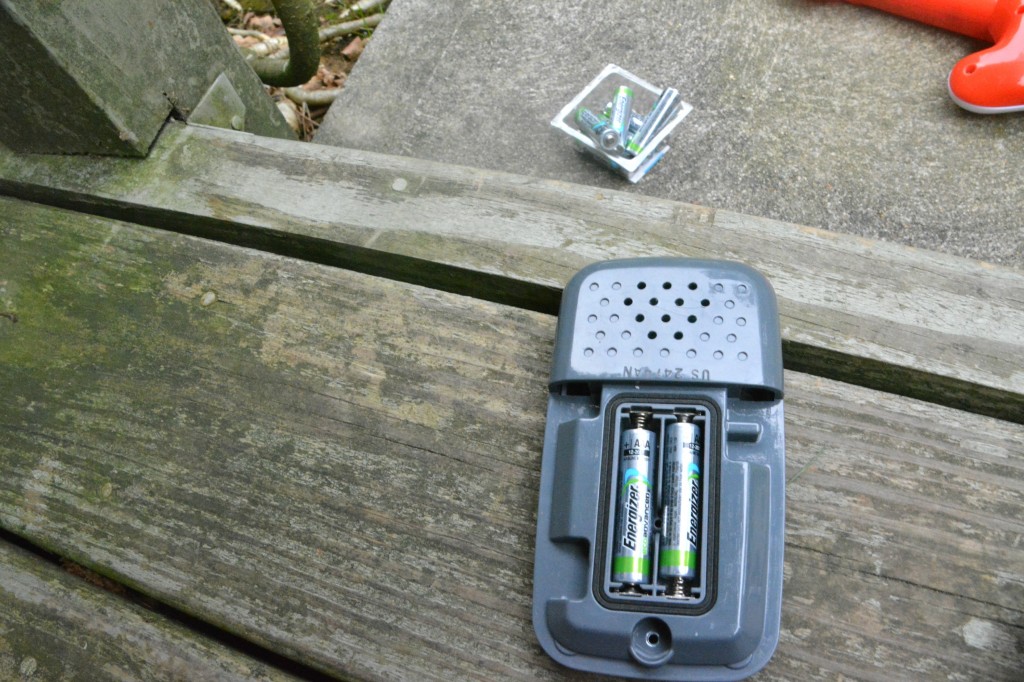 5. The toys are like brand new and you can use them from one child to the next,without having to spend time or money going shopping for new toys. You have brand new toys that work thanks to Energizer® EcoAdvanced™ Batteries and the new advancements with these batteries. You can now light up your old toys again!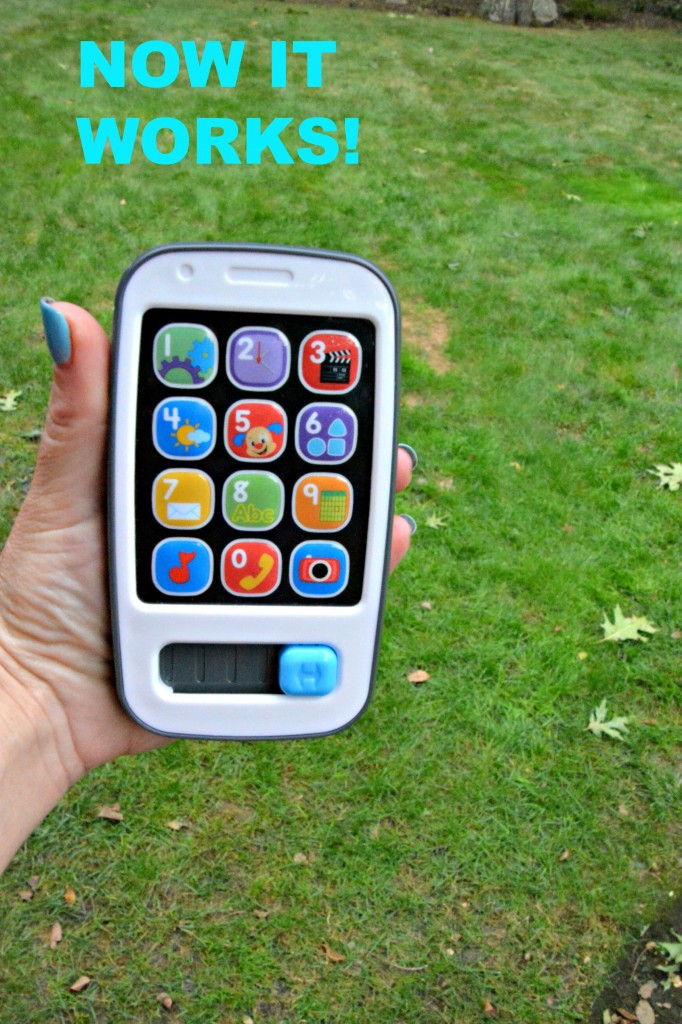 When I was ready to light up my old baby toys again, I found the brand new Energizer® EcoAdvanced™ Batteries right near the checkout aisle of my local Target. These batteries come in AA and AAA. Not only do these batteries last a very long time, they are actually good for the environment. That's right- they are good for all of us!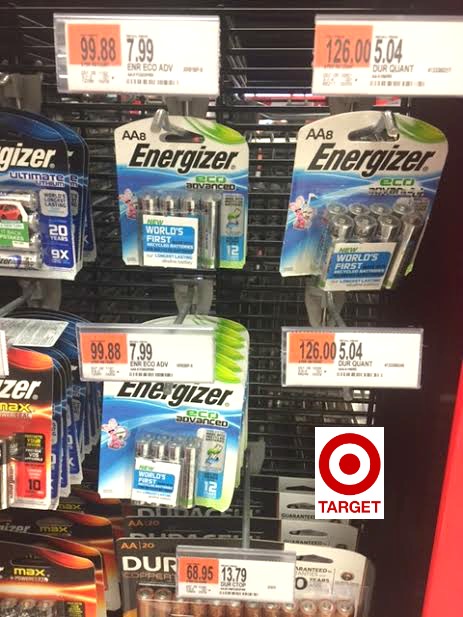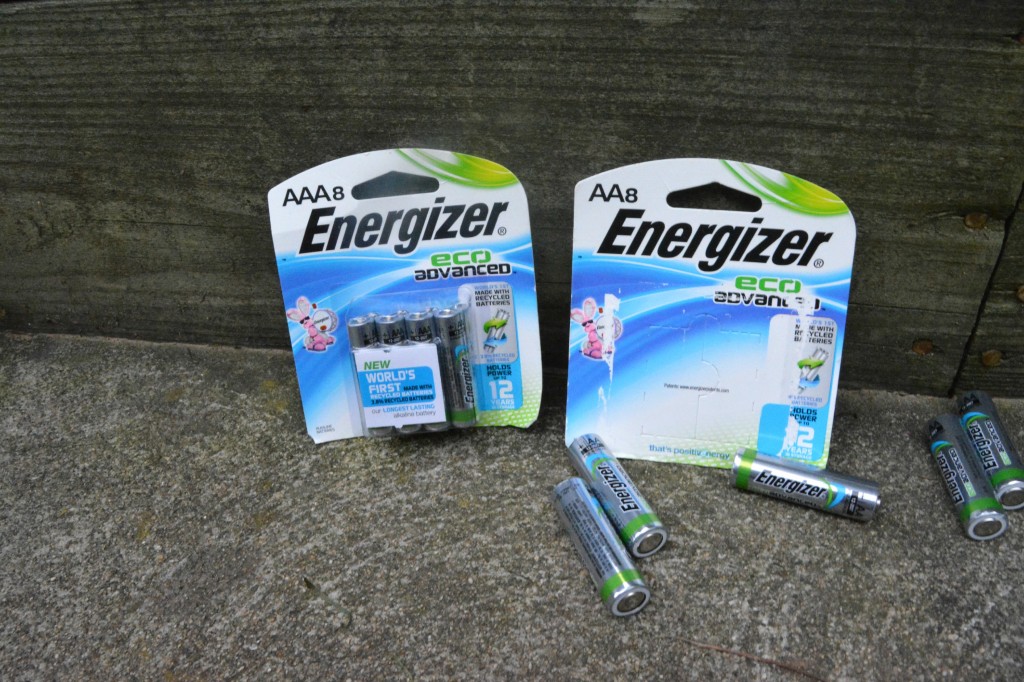 The Energizer® EcoAdvanced™ is the world's first AA battery made with 4% recycled batteries and is Energizer's longest-lasting battery. You can power up those old toys and it will have  less impact on the planet. That is a total score if you ask me!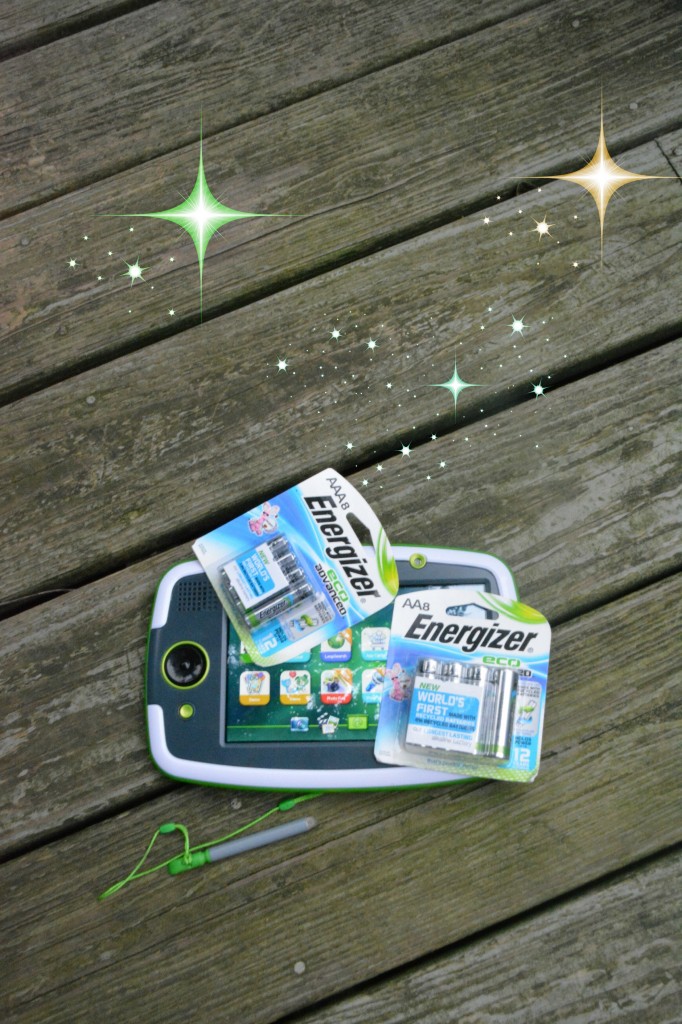 The Energizer® EcoAdvanced™ AA and AAA batteries are also the highest performing, most responsible alkaline batteries; by using longer lasting and reliable batteries, consumers use fewer batteries, create less waste and have less impact on the planet. When I use these batteries I know that I am helping our environment and also feel confident in knowing I will have these toys for a long time. So may times my batteries work for a week and then go dead. With this being the longest lasting battery, I will not have to keep wasting money constantly replacing my batteries.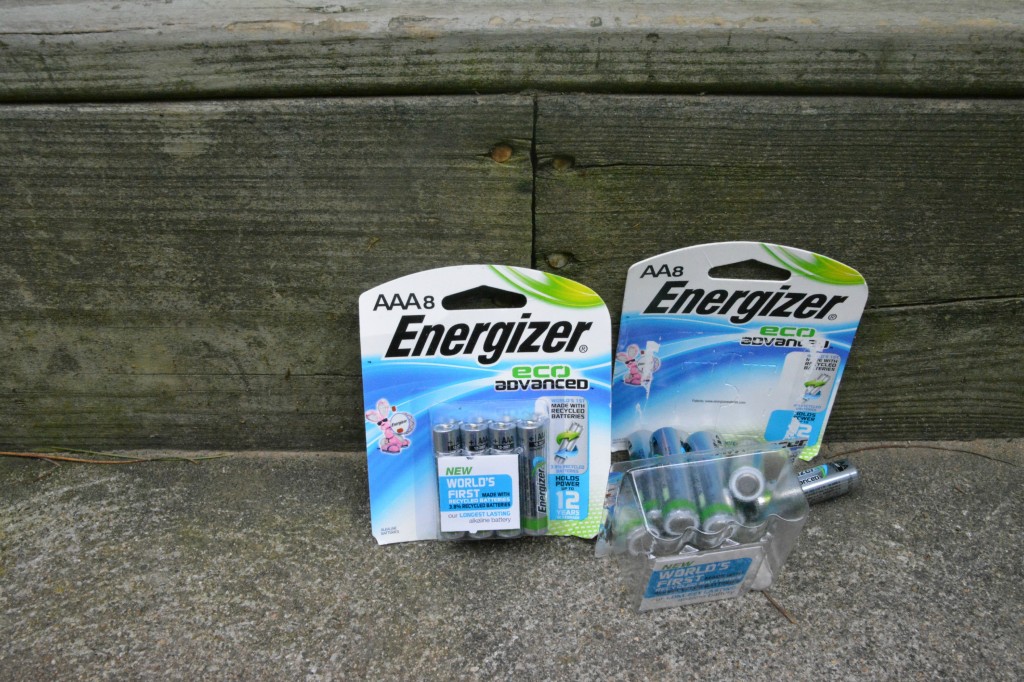 With my kids being very young, I love to teach them the importance of being kind to our environment and not being wasteful. With these batteries we are showing our kids how we are responsible to our environment by using batteries that are made with four percent recycled material by total weight (which is nearly ten percent of a key active ingredient).
I feel confident and happy in knowing I do not need to buy new baby toys again because my toys can be lit up again with these batteries. I feel happy in saving my time, money, and effort for other important things other than buying new toys. My old toys can now be recycled thanks to these batteries!
Learn more about Energizer® EcoAdvanced™ Batteries and share an idea you have to recycle – reuse – or repurpose something in your home.