*This shop has been compensated by Collective Bias, Inc. and its advertiser. All opinions are mine alone. #SmarterTreats #CollectiveBias *
*I was sponsored to write this post on behalf of Weight Watchers *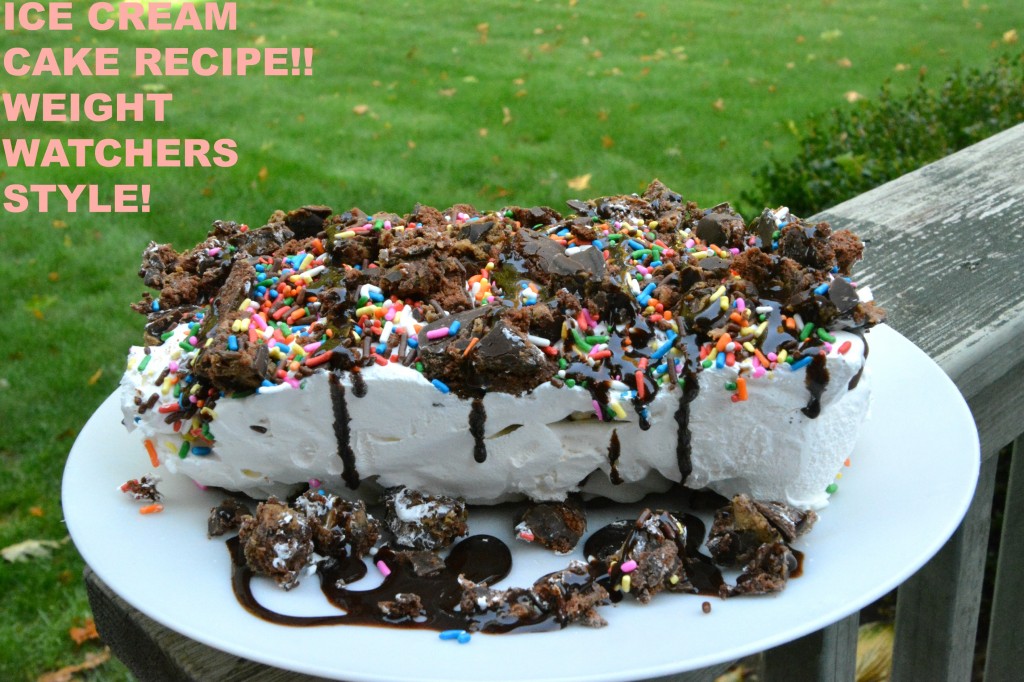 I am proud to say that I have been a lifetime Weight Watchers® member for the last 12 years. Sure I gained weight in between with three pregnancies, but I made sure to stay on track and never deviate from my healthy lifestyle. It can be hard at times but I make my health about me, which we all need to do. With being a lifetime Weight Watchers member, I have been counting points for quite some time. While I don't necessarily do that anymore (with being on maintenance), I do always have the points in my head.
One of the hardest parts of living my healthy lifestyle is I CRAVE sweets! Like seriously crave sweets! Most sweets as you know may taste good but ultimately over time, it will lead to weight gain, if you over indulge. I remember my Weight Watchers leader always saying the phrase, "A minute on your lips..It a lifestyle on your hips!" I think about this when I make all my food choices now! For this reason, I am so EXCITED about all the delicious Weight Watchers products now on the market that will satisfy my sweet tooth, without having to worry about them being high in calories.
Weight Watchers now has a DELICIOUS assortment of frozen novelties including Weight Watchers bars, cones, and Ice Cream sandwiches. They also have delicious baked goods including my all time favorite, Salted Caramel Brownie Bliss. If you are not sure where to get these delicious products, the answer is easy! Walmart has the shelves stocked with their frozen Ice Cream treats in the frozen food aisle and the brownies in the snack aisle. They also have demos available across the country so you can taste just how good these products and sweet treats truly are!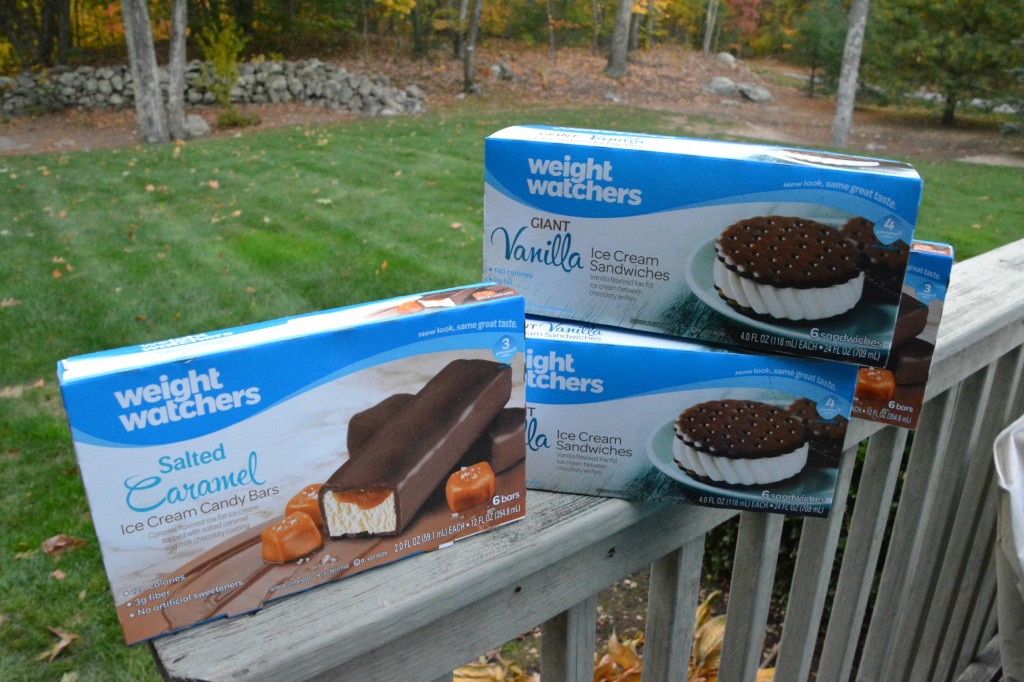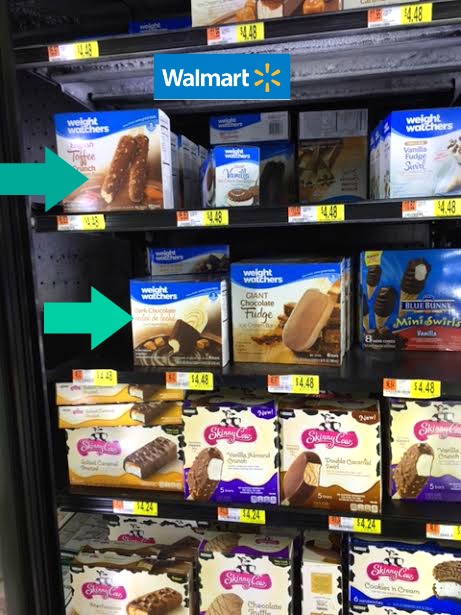 When I went shopping, I picked up my three favorite Weight Watchers products- the Weight Watchers Ice Cream Sandwiches, Weight Watchers Caramel Ice Cream Candy Bar, and the Weight Watchers Salted Caramel Brownie Bliss. I eat these on a regular basis during the week and they cure my sweet tooth addiction with one bite of them!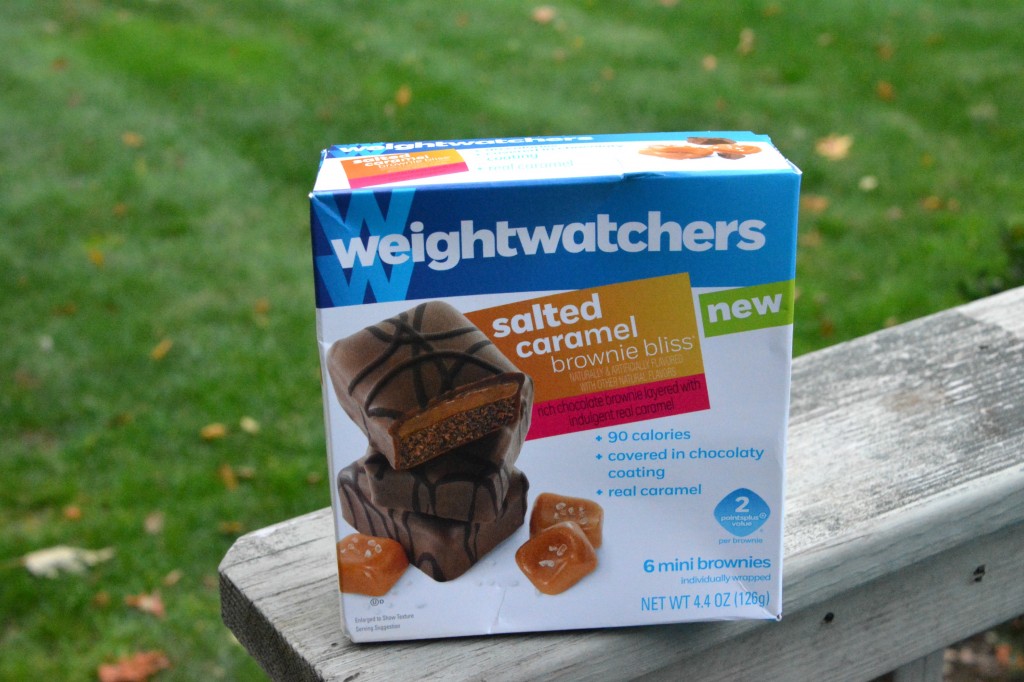 To spice things up even more, I decided to attempt to make an Ice Cream Cake with mostly all Weight Watchers backed products.
ICE CREAM CAKE- WEIGHT WATCHERS STYLE!
Makes 10 slices, each slice 3 WW Points!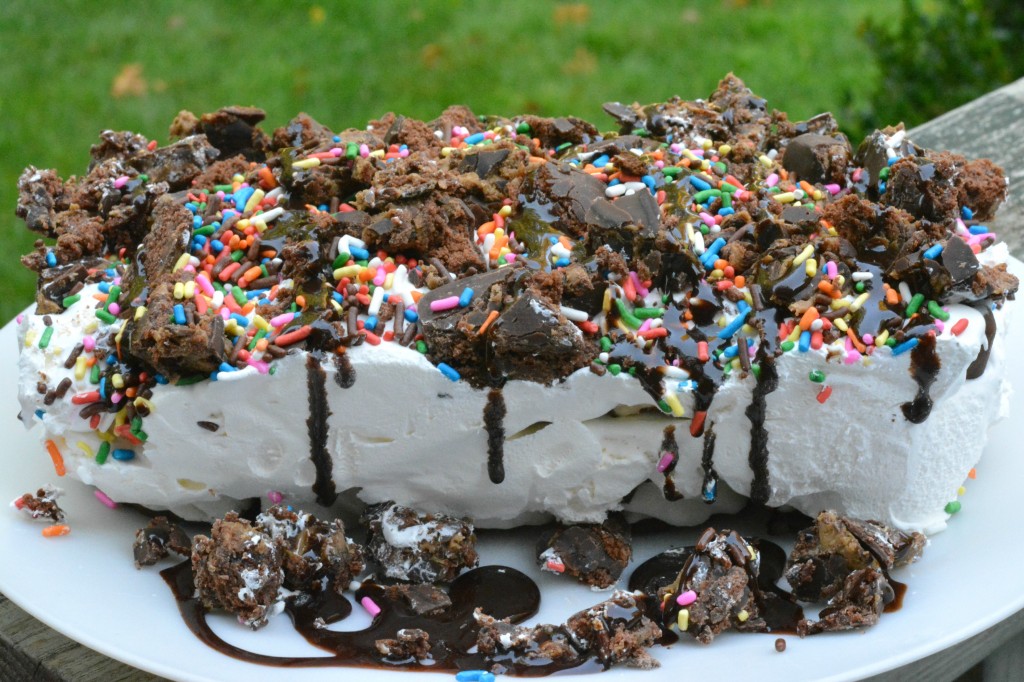 INGREDIENTS: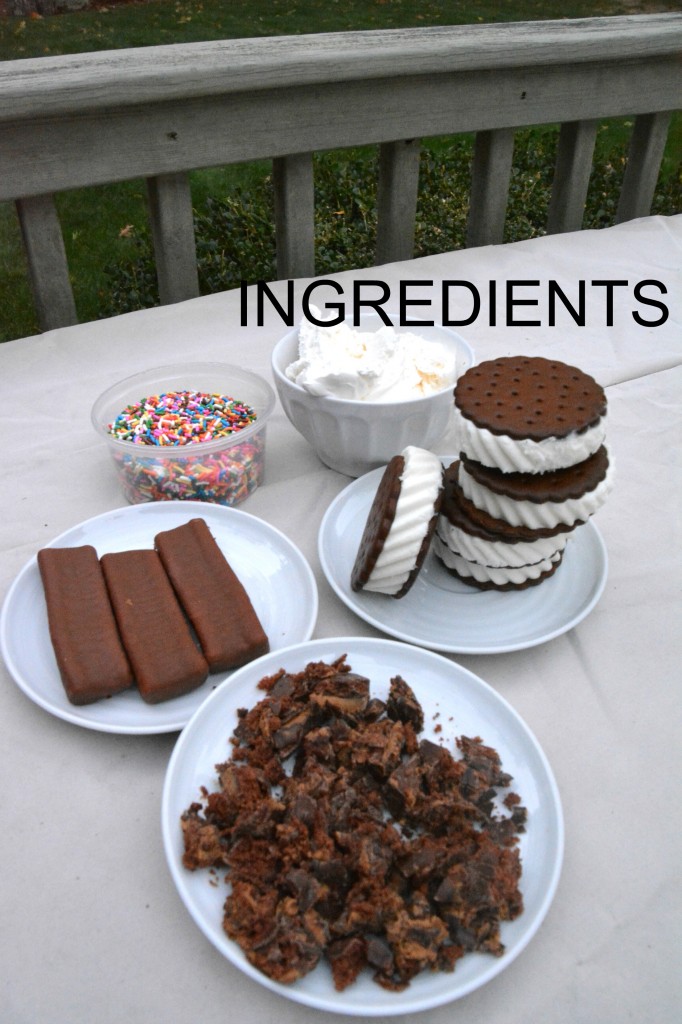 1. One Box of Weight Watchers Ice Cream Sandwiches
2. One Box of Weight Watchers Salted Caramel Brownie Bliss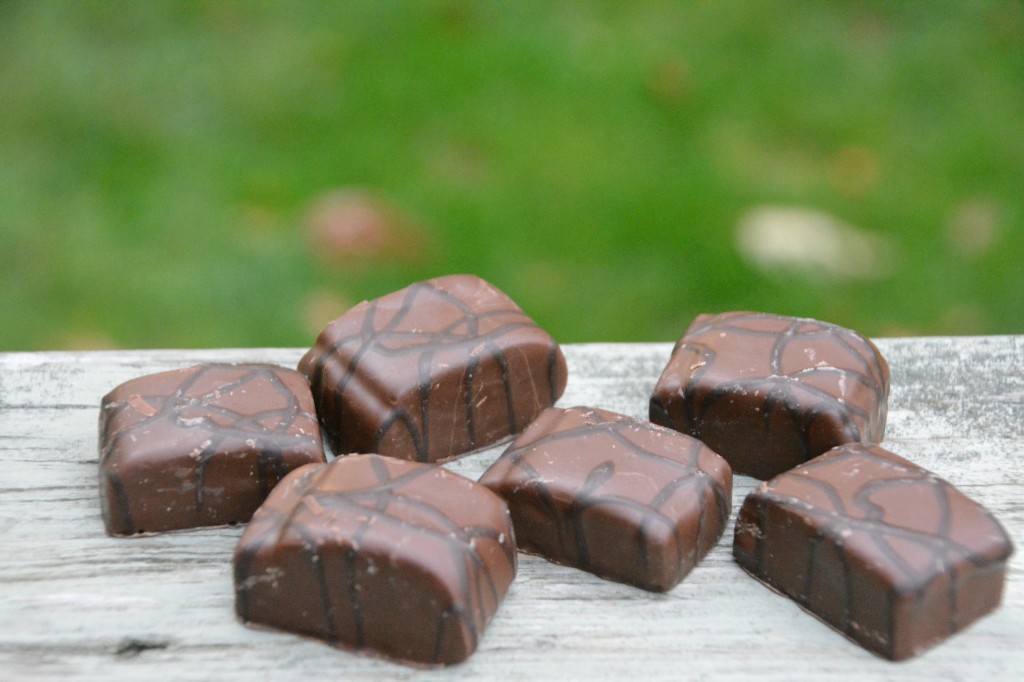 3. One Box of Weight Watchers Caramel Ice Cream Candy Bars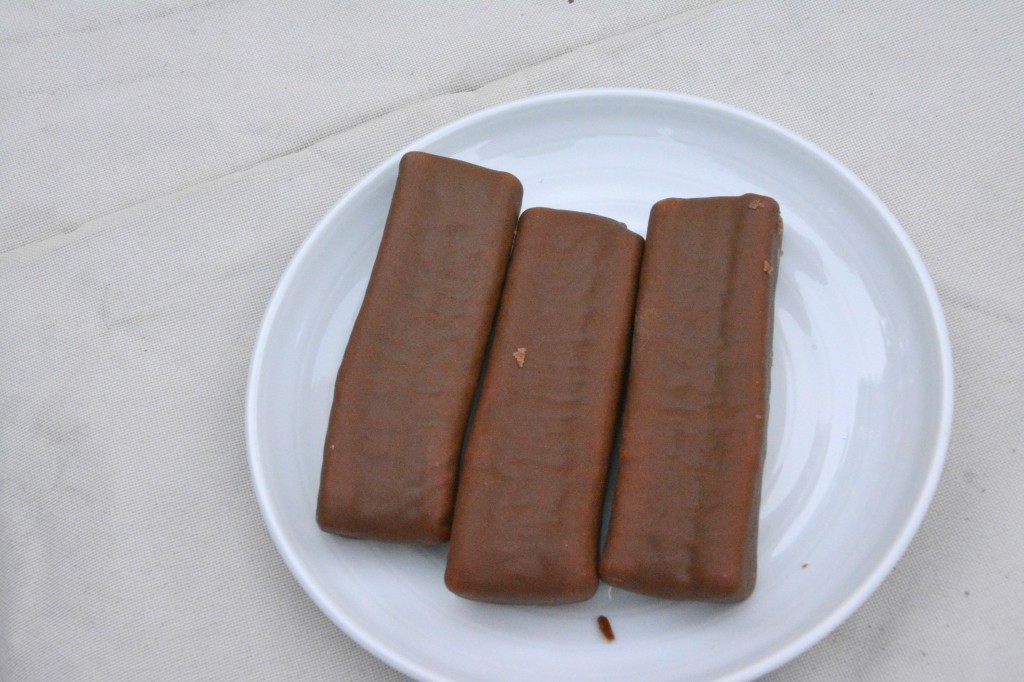 4. One package of whipped topping
5. 5 TBLS of sprinkles
DIRECTIONS:
1. Take a bread loaf pan out. Cut 6 Weight Watchers Ice Cream Sandwiches into halves. Put each half horizontal across the bottom of the pan.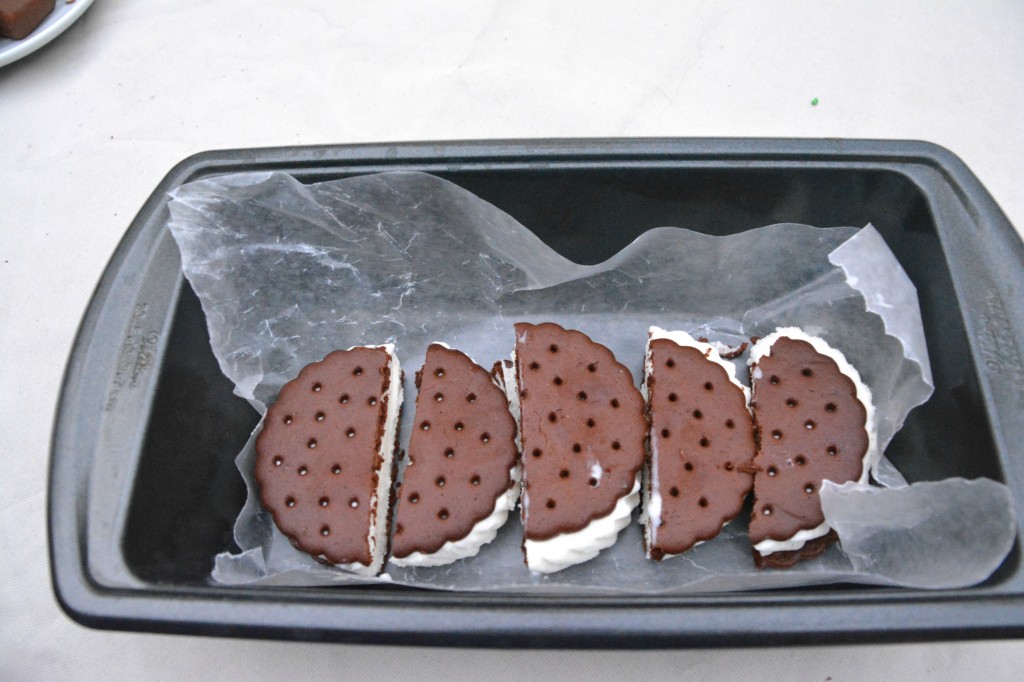 2. Over the layer in #1, add whipped topping to cover sandwiches. This generally will be about half the container of your whipped topping. Smooth with a spatula.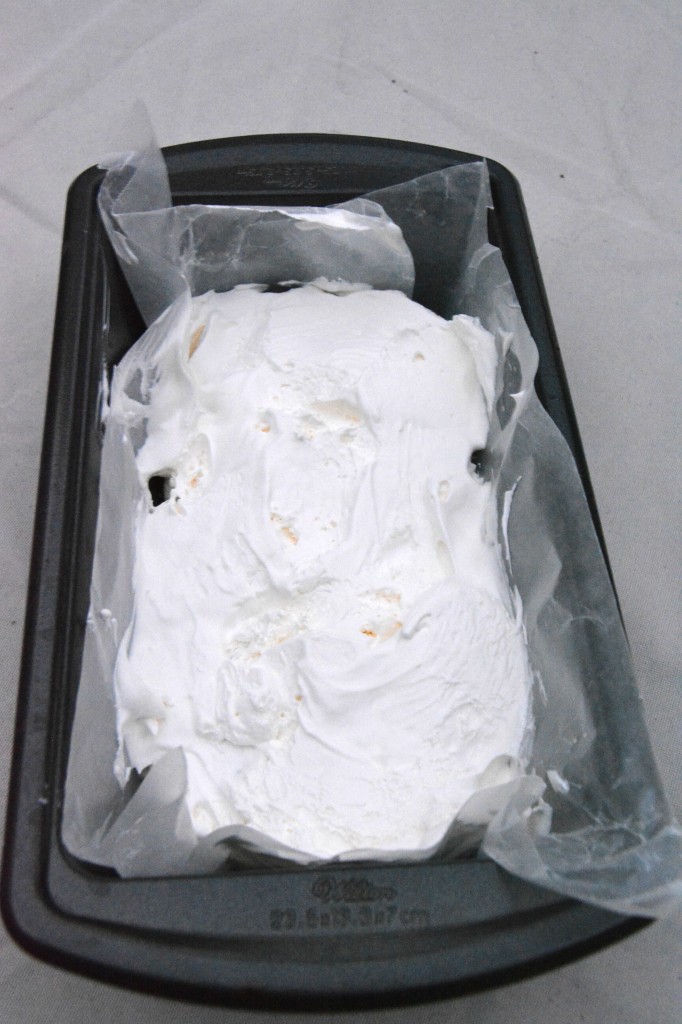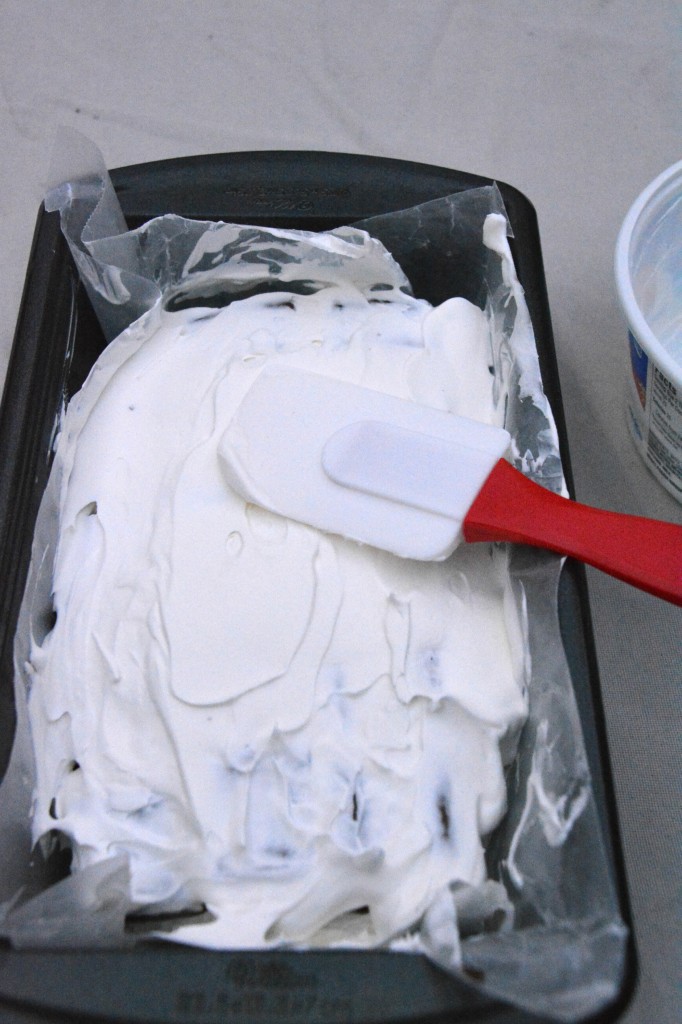 3. Then cut the Weight Watchers Candy Bars into quarters and add them as your next layer.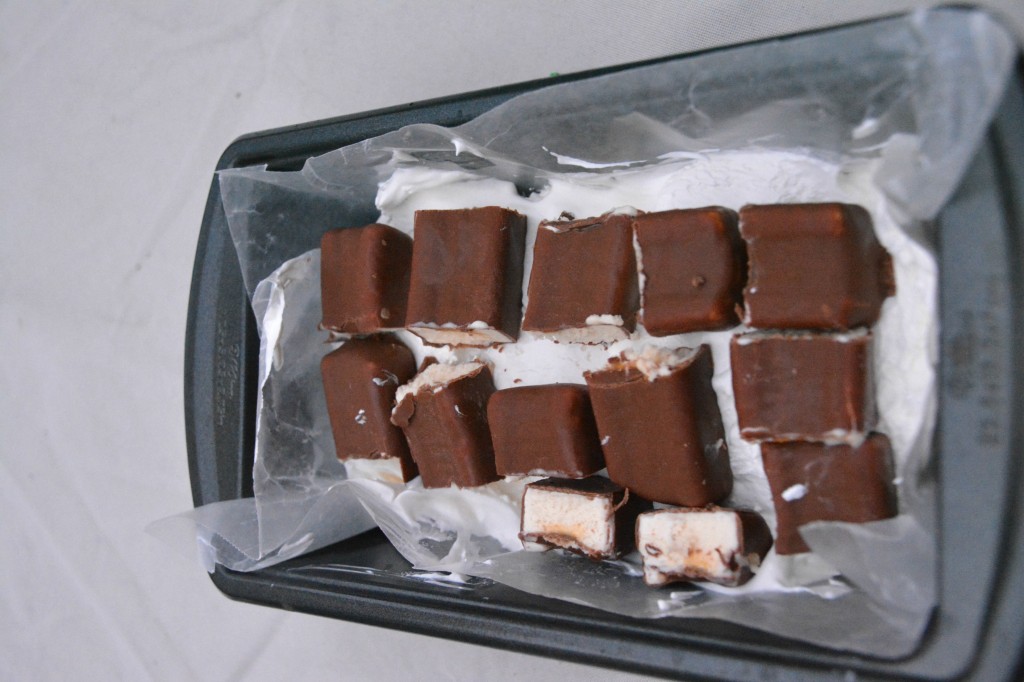 4. Top with the remainder of the whipped topping,
5. Take 5 Weight Watchers Salted Caramel Brownie Bliss and crumble into fine pieces.
6. Add the crumbled topping from #5 on top of your cake.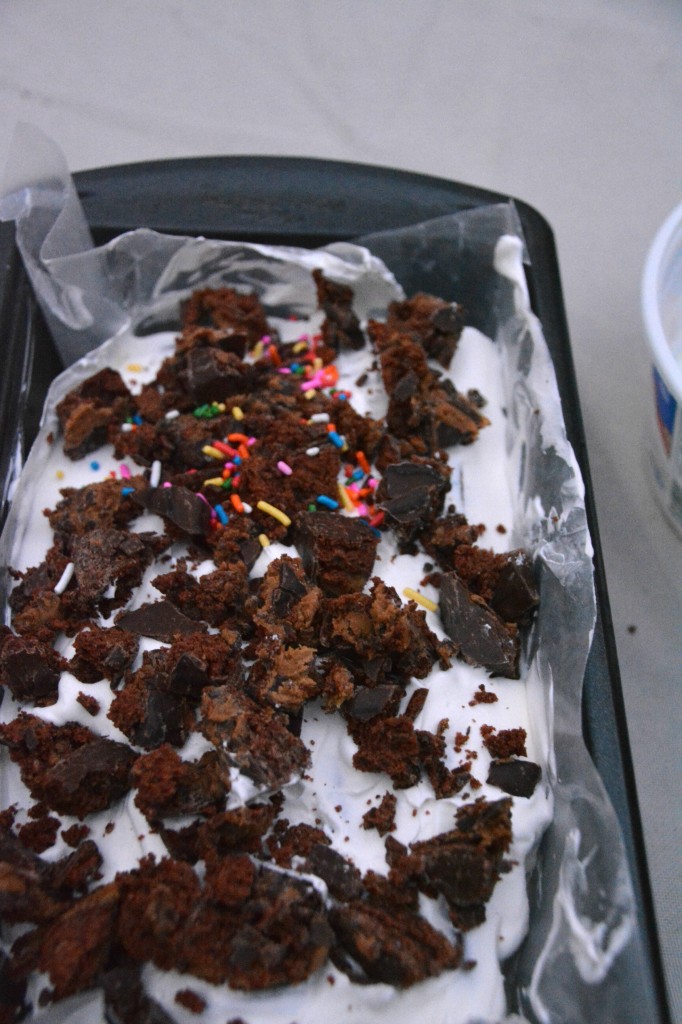 7. Top with sprinkles, freeze for 2 hours, and serve!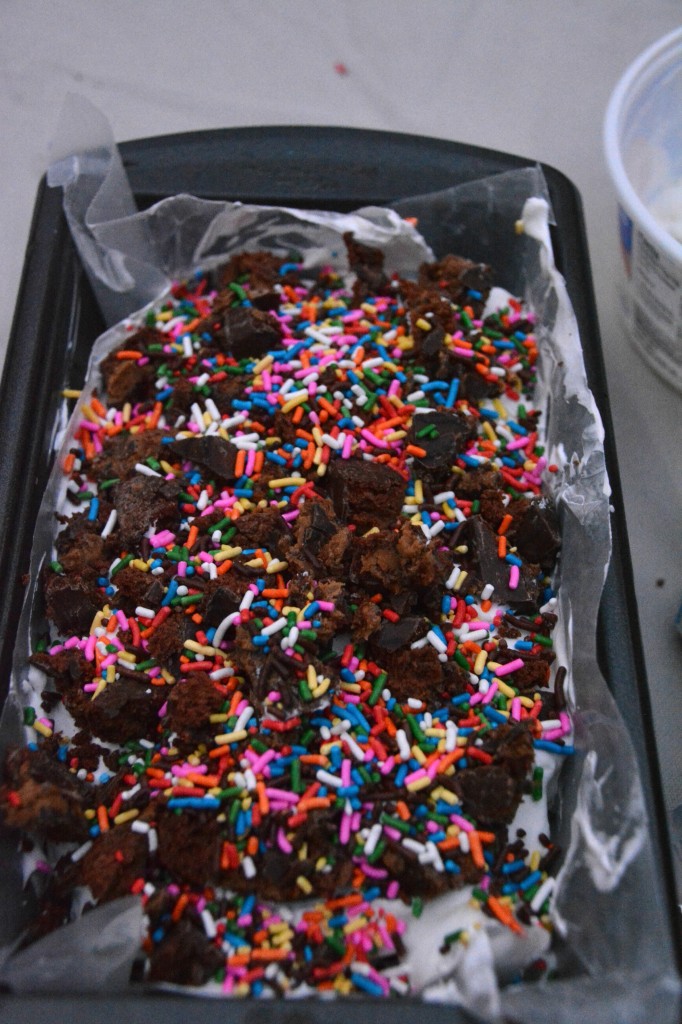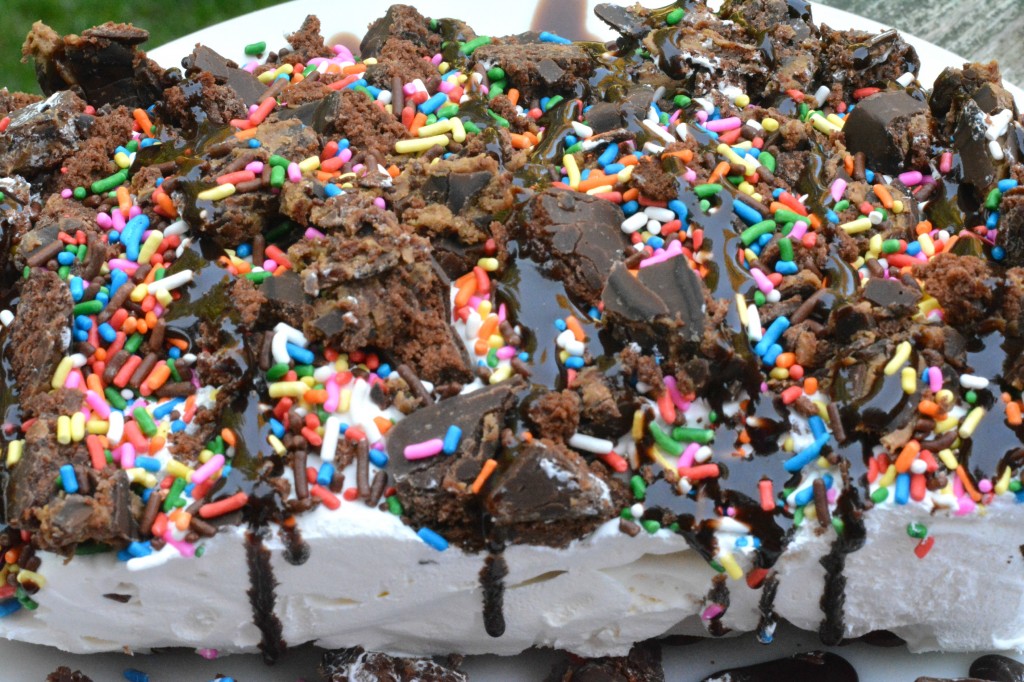 ENJOY!!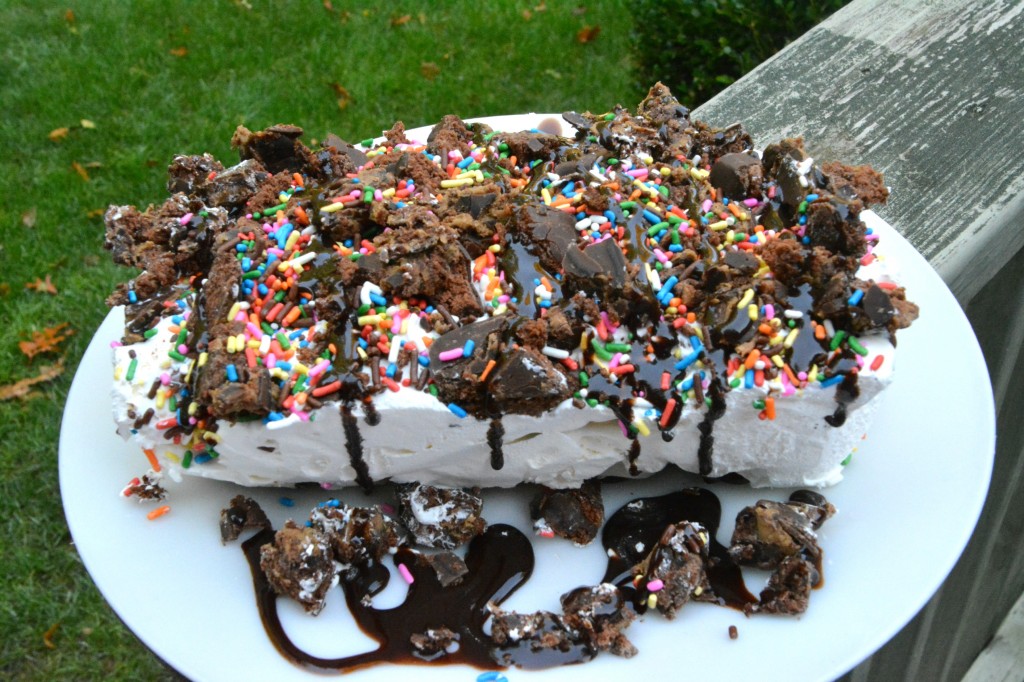 I have to say this cake is DIVINE!! It is delicious and one small piece will be enough to satisfy any sweet tooth. I generally make this on Monday and eat a slice everyday to Sunday. It lasts all week long!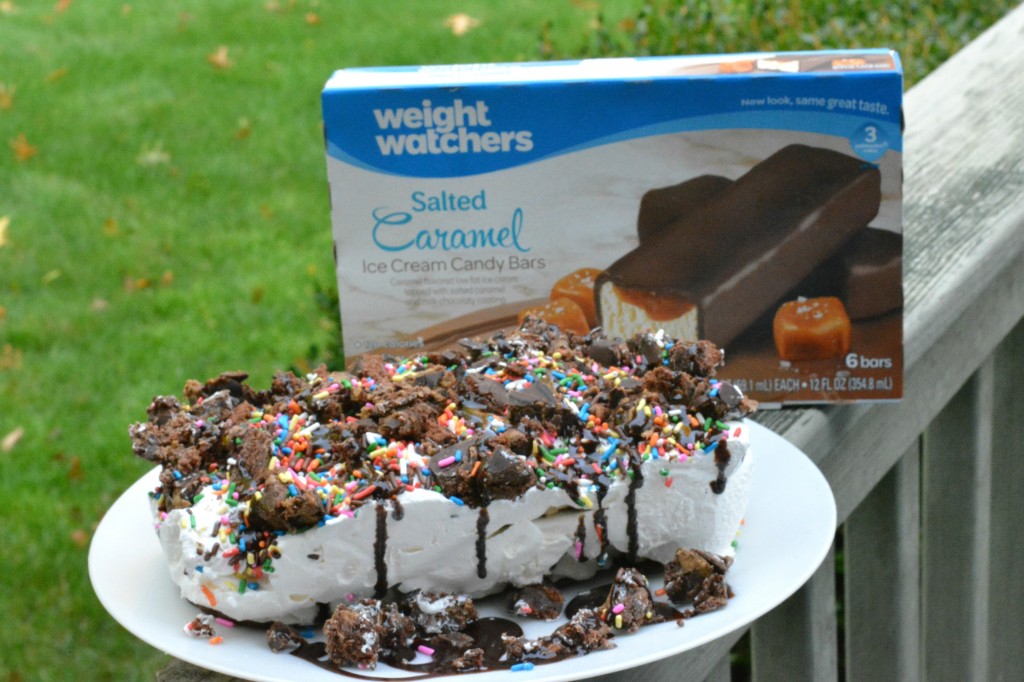 You no longer have to sacrifice taste in order to choose a wholesome option! Just substitute in a Weight Watchers product into your traditional holiday recipes and you will be on your way to deliciousness, without adding the holiday bulge!
So head over to my Instagram photo and tell me your favorite Weight Watchers recipe!